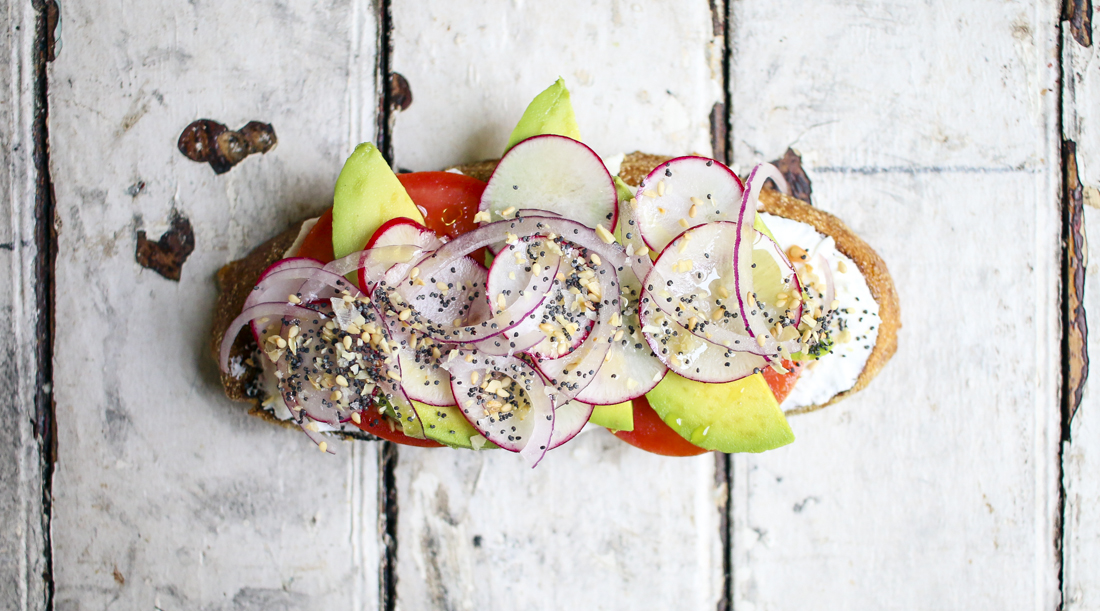 Everything Bagel Spice Toast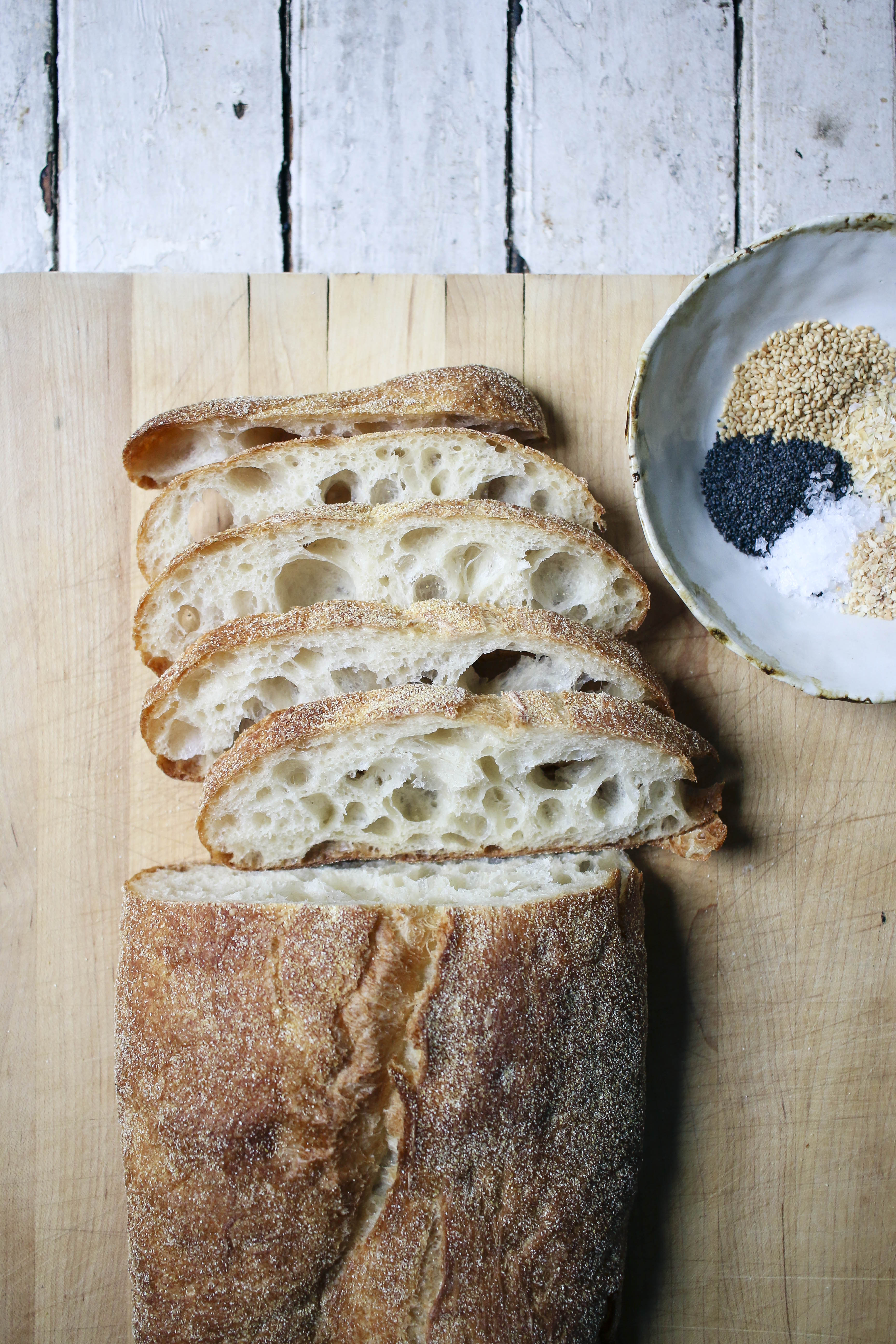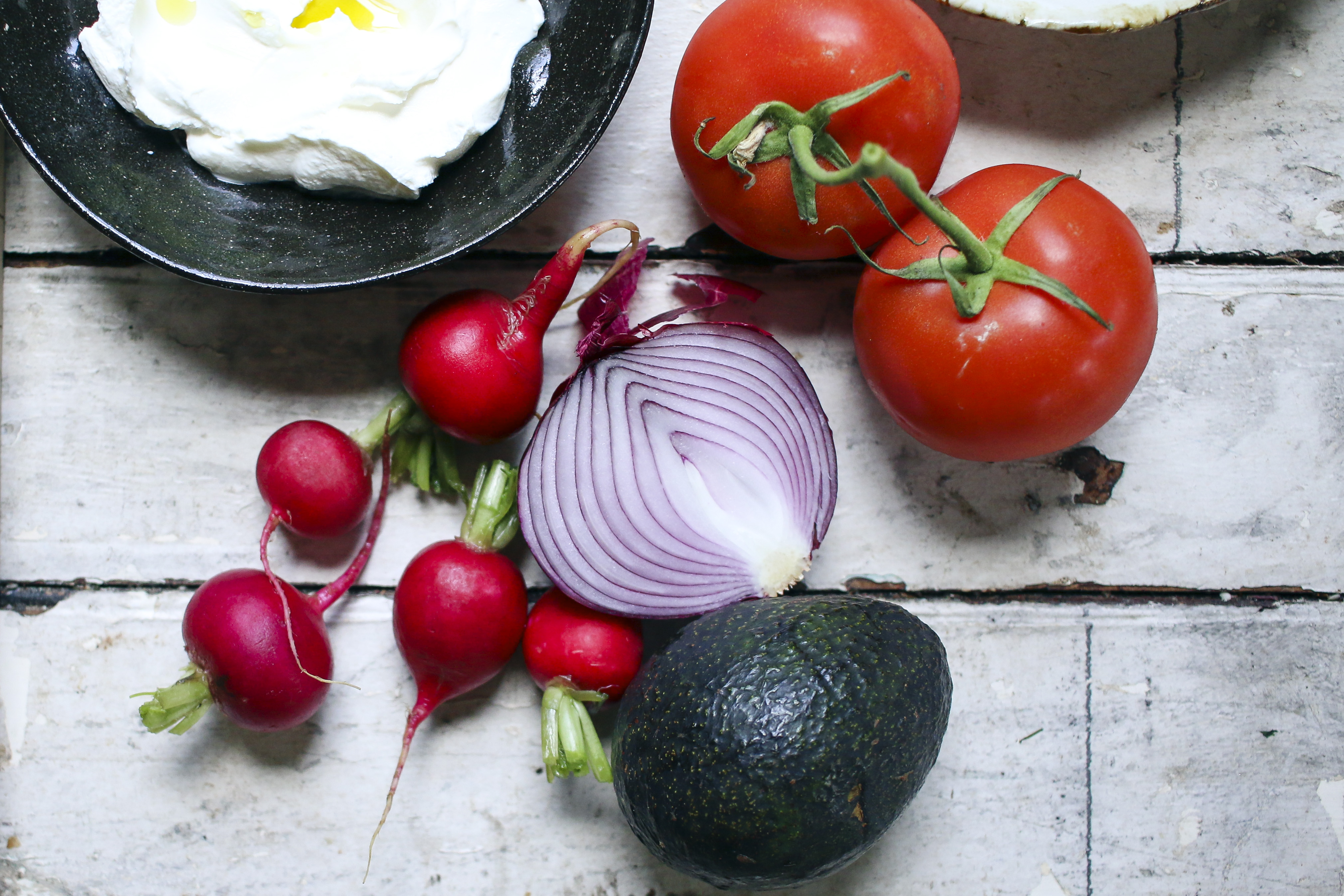 I need an intervention. I'm putting everything bagel spice on all the things. In my new book, (enter plug here: hitting shelves October 13th), I've made everything challah, everything garlic knots for Food Network… and now this toast. I've even sprinkled some on scrambled eggs. Do not attempt. Fail. Either way, everything bagel spice is in. Make a bigger batch and keep it in a mason jar because you're a hipster. Then leave it out on the counter top to sprinkle on all the things!!!!
And if you're super fancy, you'll make this toast breakfast bar for your family and friends. Or just make it during the week and take down a whole ciabatta loaf on your own. Just saying, it could happen. Find yo'self some labne, a strained and slightly salty yogurt. If you can't find it, *eyeroll*, you can always just use some cream cheese. Temp Tee whipped is my fave even though I haven't seen it in years. Please send me some if you find it.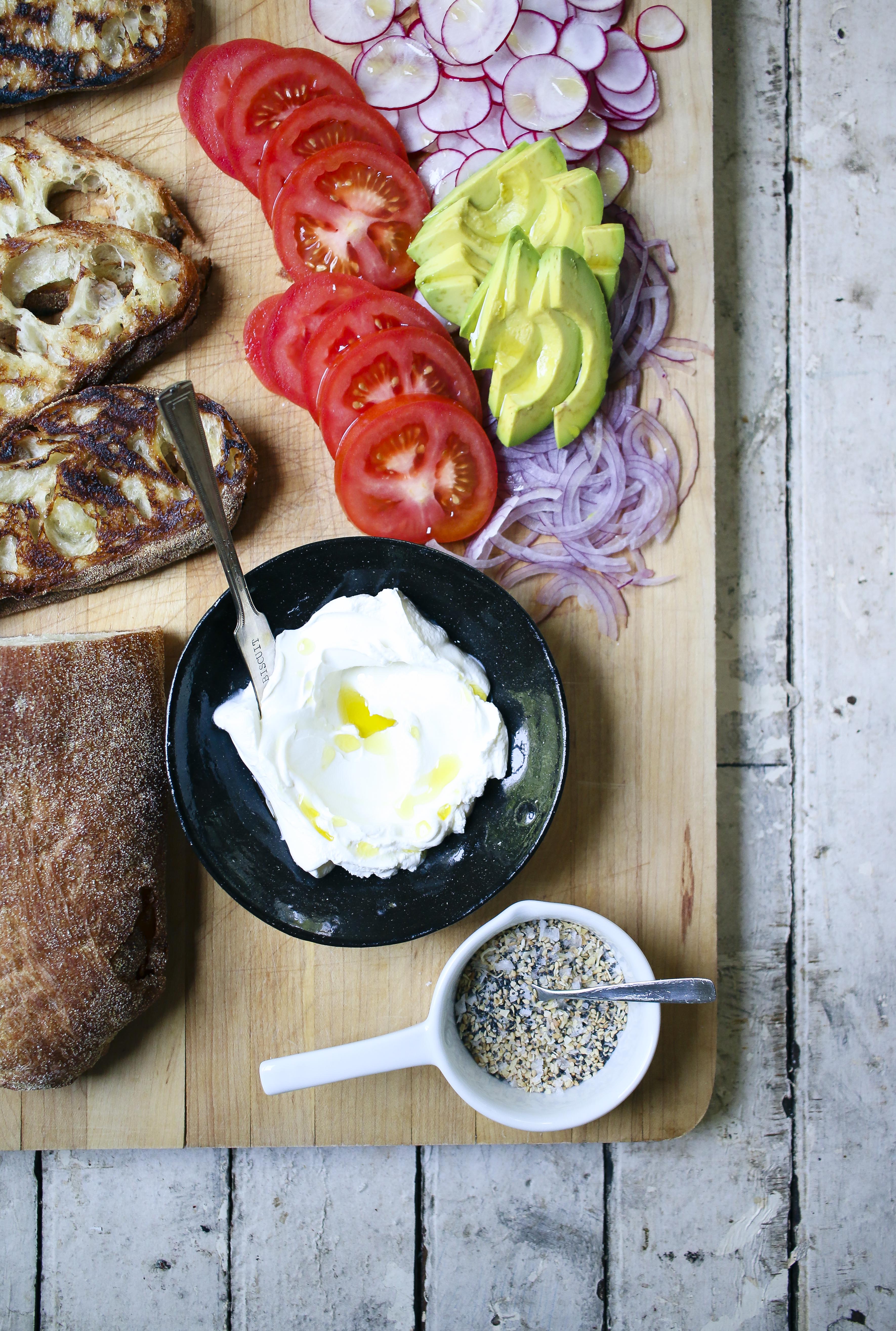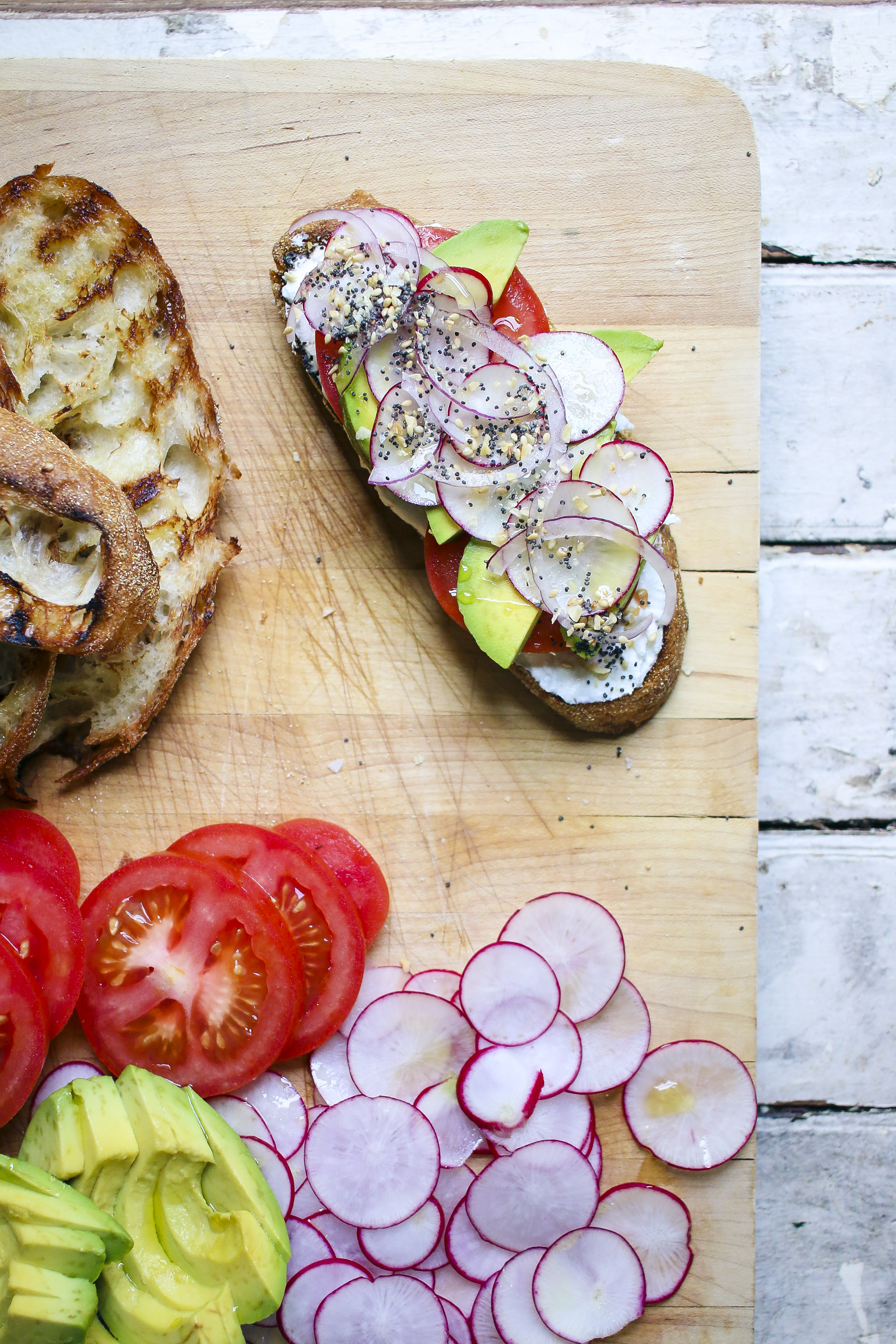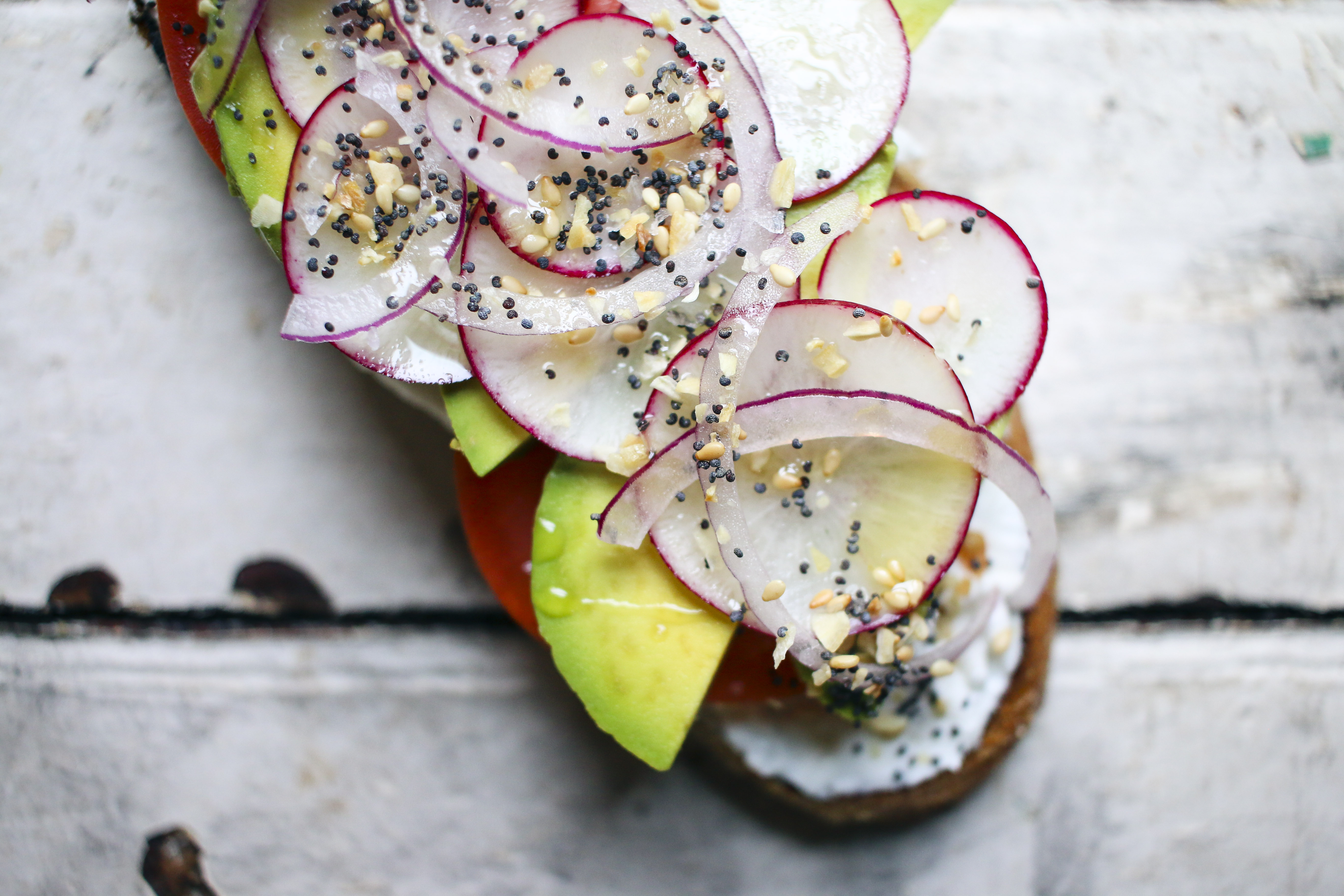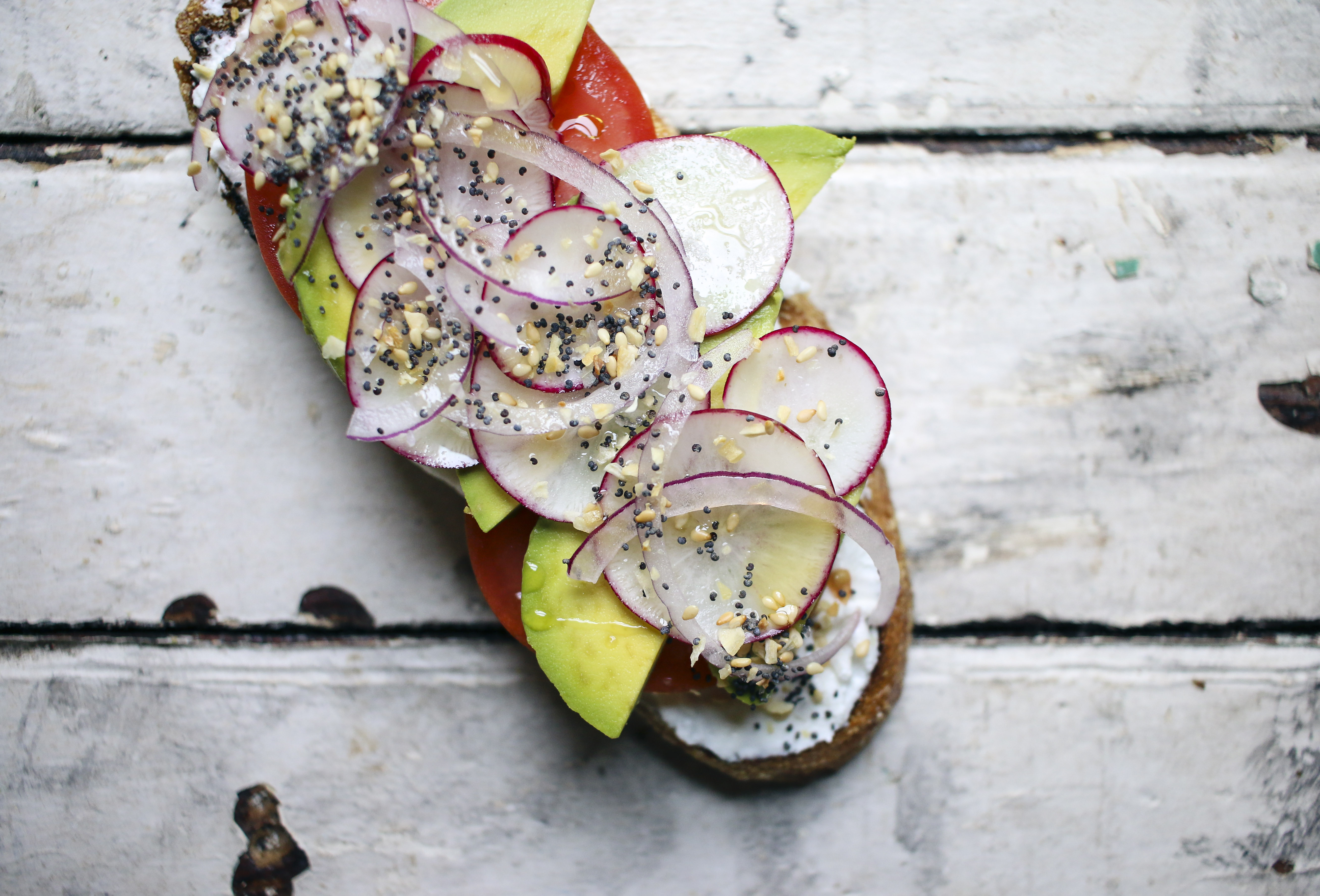 EVERYTHING BAGEL SPICE TOAST
WITH LABNE AND TOPPINGS
[one_third]
EVERYTHING BAGEL SPICE
1 tsp poppy seeds
1 tsp toasted sesame seeds
1 tsp garlic flakes
1 tsp onion flakes
1 tsp Maldon salt
1 loaf ciabatta, sliced and grilled or toasted
Labne, or cream cheese
red onion, sliced paper thin
avocados, sliced
tomatoes, sliced
radishes, sliced
olive oil
[/one_third][two_third_last]Combine the poppy seeds, sesame seeds, garlic and onion flakes in a small bowl. Lay out the toast "fixings" nicely on a cutting board. Let everyone assemble their own. Make more everything bagel spice. Put it on
all the things
.
Alternatively, you can just mix in the everything bagel spice into the labne. Two birds, one toast. [/two_third_last]