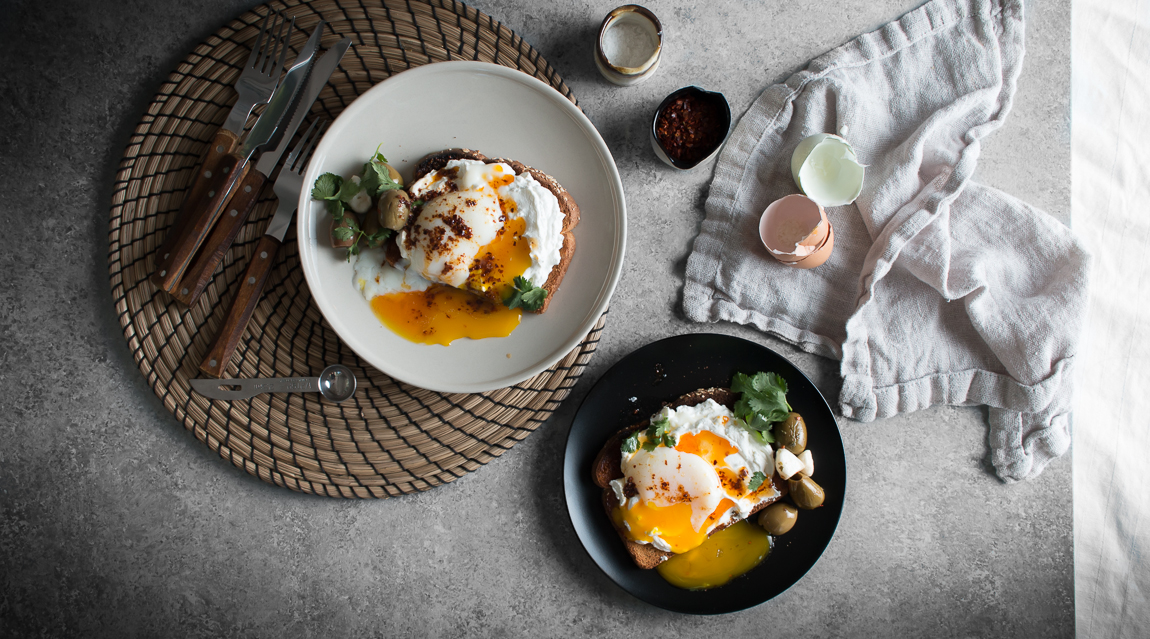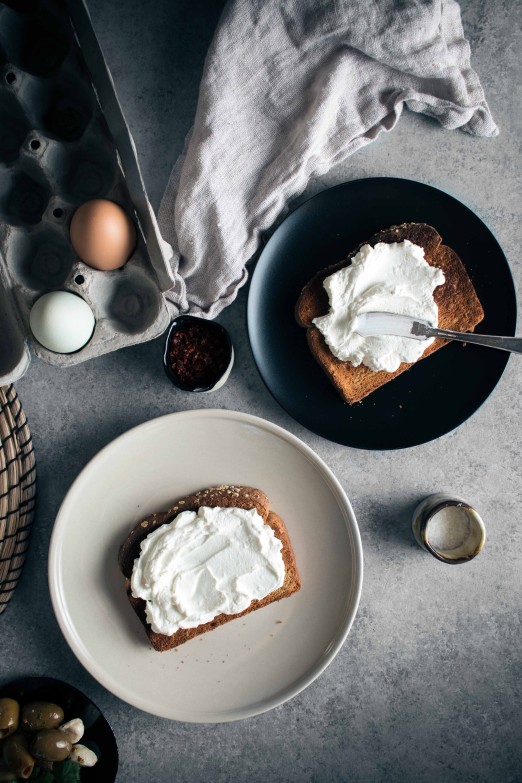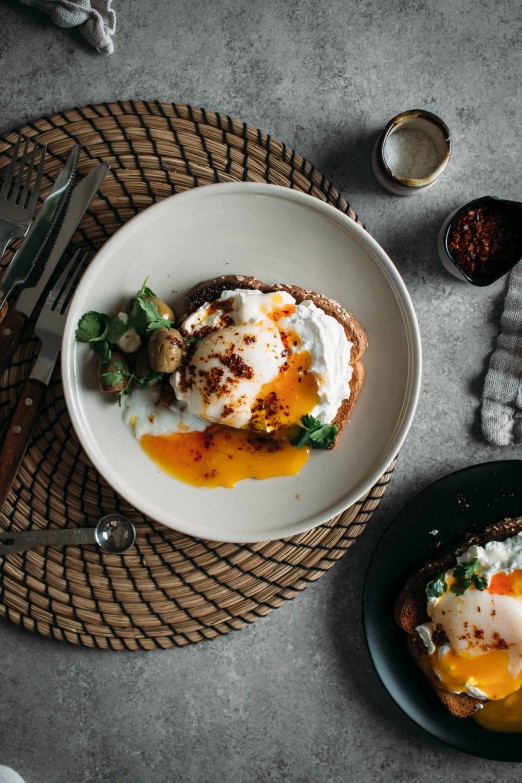 Çilbir. This is right up my alley. I live for runny yolks, butter, and labne. I nearly fell off my chair when I came across this Turkish dish of poached eggs in a garlicy yogurt with aleppo spiked butter. It's as if life gives you exactly what you want sometimes. I thought this would be awesome as an eggs bennie/toast. And so it happened…
I have an obsession with a 43 minute egg. YAS. 43 minute egg. When a recipe calls for poached or soft boiled eggs, I run and set my immersion circulator
  to 63˚C to get the process going. I remember telling my dad about how I'm starting to cook sous vide and how versatile it can be and how awesome the eggs are that come out of the bath… When I mentioned that it took almost 45 minutes to make that awesome egg, he died laughing. I didn't notice how absurd it sounds. I DON'T CARE. It's worth it. If you don't have an immersion circulator, just poach your eggs. And if you aren't comfortable doing that, just fry up your eggs.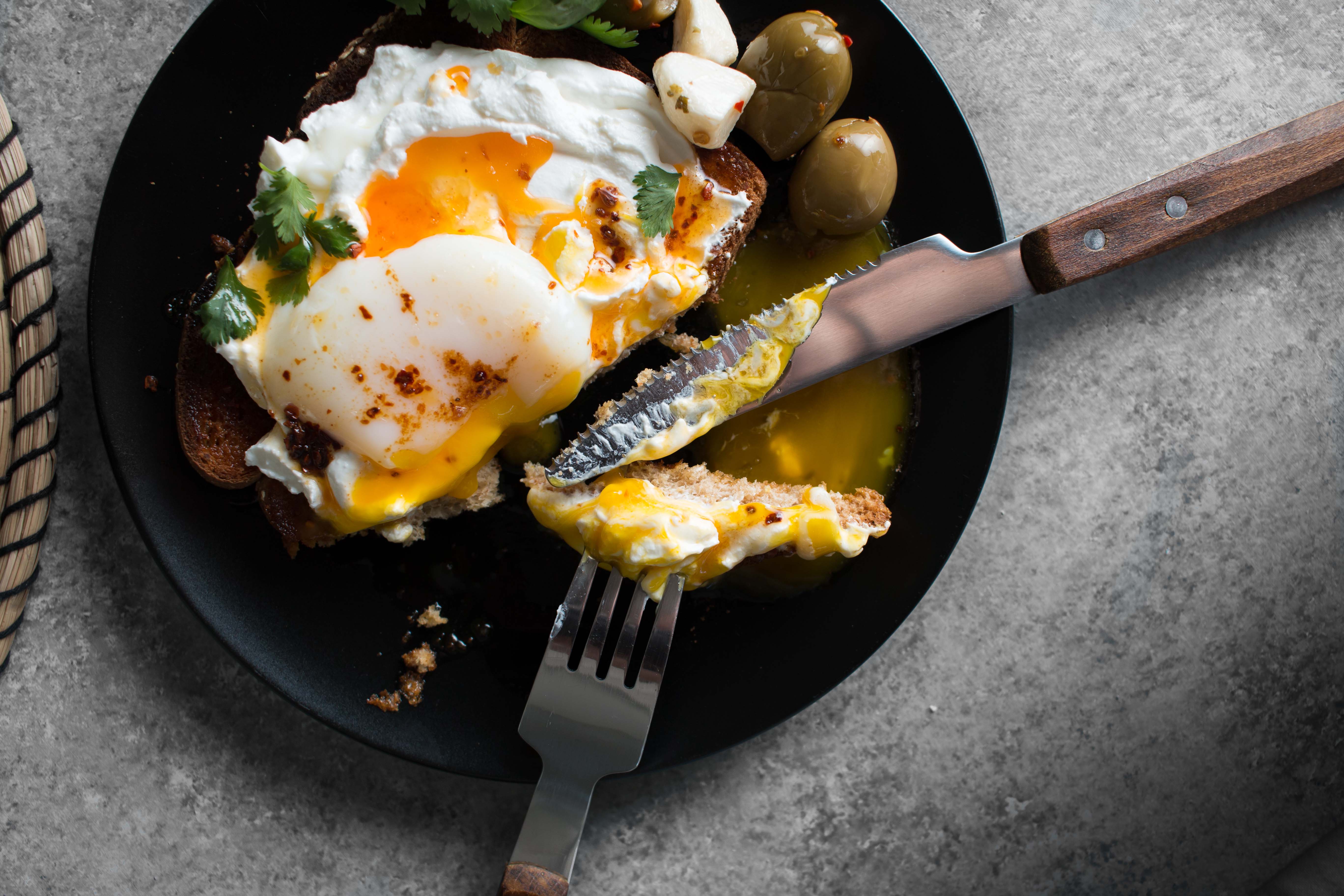 TURKISH ÇILBIR TOAST
MAKES 4 SERVINGS
THE THINGS
GARLIC LABNE
1 ½ cups labne
, or greek yogurt
2 cloves garlic, finely minced and mashed into a paste
2 pinches of salt
ALEPPO BUTTER
4 tbsp unsalted butter
1 tsp Aleppo pepper
TOAST
4 pieces of your favorite sliced bread, toasted
4 eggs cooked sous vide (43 min @ 63˚C), OR poached eggs OR fried eggs
picked cilantro leaves, garnish
Maldon salt

marinated garlic and olives
THE WAY
FOR THE GARLIC LABNE: In a small bow, combine all the ingredients and set in the fridge for no less than 30 minutes.
FOR THE ALEPPO BUTTER: Place the butter and Aleppo in a small pan or pot. Heat until the butter has melted and the pepper just starts to sizzle. Remove from heat immediately.
FOR THE TOAST: Smear a very, very generous amount of garlic labne on each of the pieces of toast. Top with an egg and drizzle with the Aleppo butter. Garnish with cilantro and Maldon salt (or other finishing salt). Serve with a side of marinated garlic and olives.