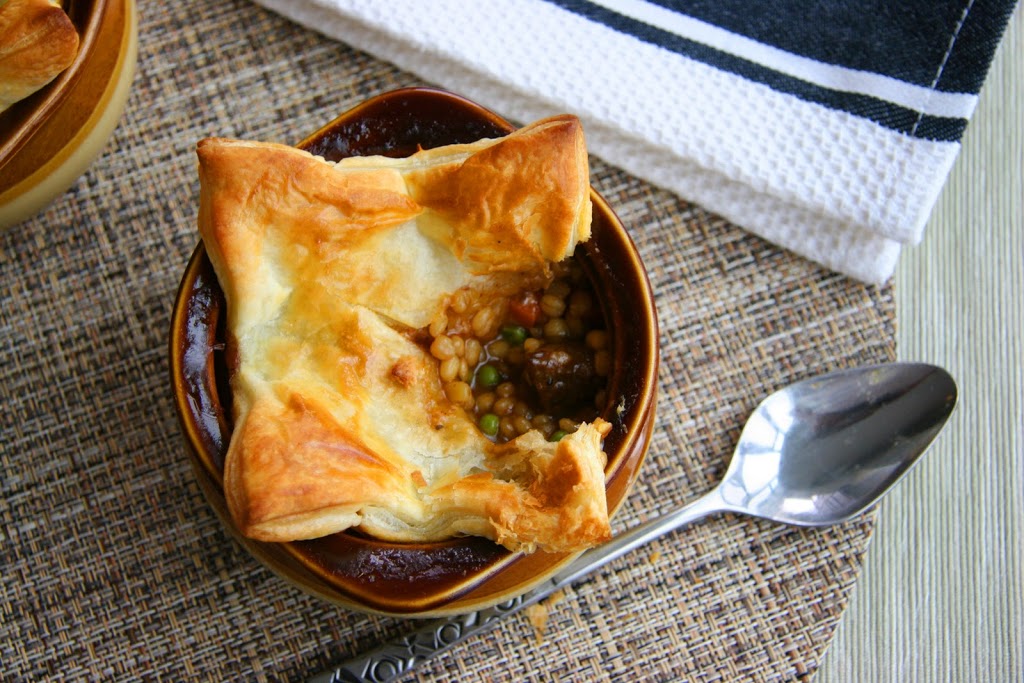 Snow in Toronto… again. I drove my brother's car from New York all the way up here so it would be easier to get around. Problem: the car is rear-wheel drive, its tires have no tread left, and it's lowered to about one inch from the pavement. Thanks Yoni, but this hunk-a-metal loses all control as soon as a snowflake hits the ground.
I decide that it's a good idea to take the car out today. Fail. It snowed about five inches during the day and in the middle of a busy road, the car decides to just start slipping and shifting over to the right. I stepped on the brakes, the gas… nothing. I'm pressed against the curb so I called a tow. Kevin shows up, takes one look at the car, laughs, and tells me that, "This is impossible. Too low. Can't tow."
After some eye batting and smiles he agrees to try. Long story, but at least I got it over to a parking lot. Les Mis.
Got home finally and needed something comforting. Boom. Beef and barley pot pie! Nice and warming for the days it snows during the spring.
This recipe serves four, but it's just as easy to make it in large quantities. You can also definitely have it just as a stew and opt out of baking it with the puff pastry. As I'm sure you've already realized: I am obsessed with puff pastry.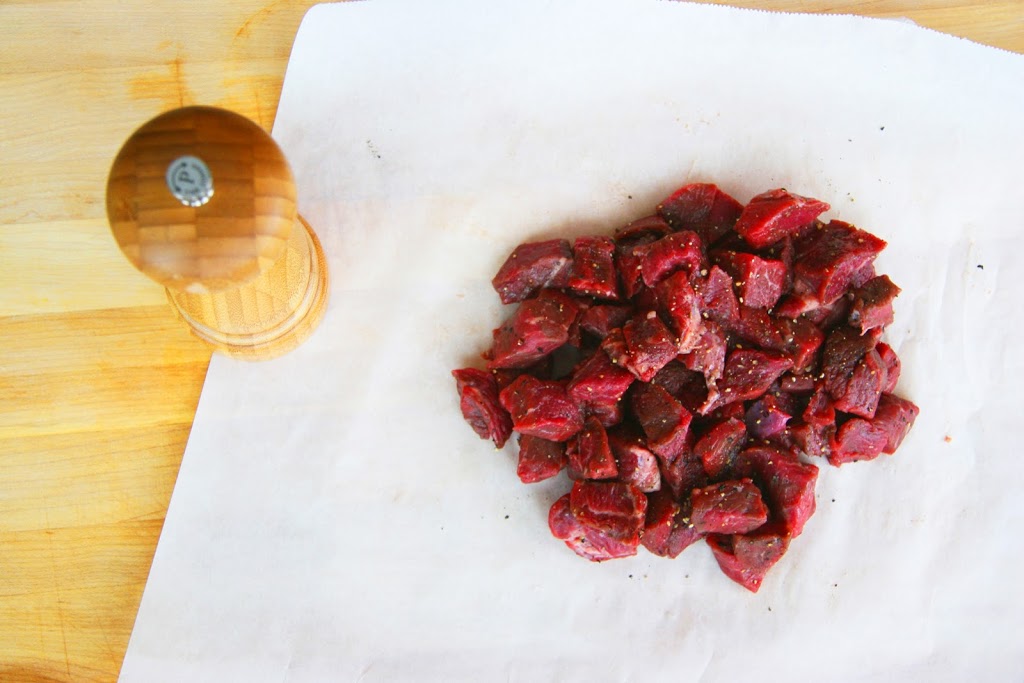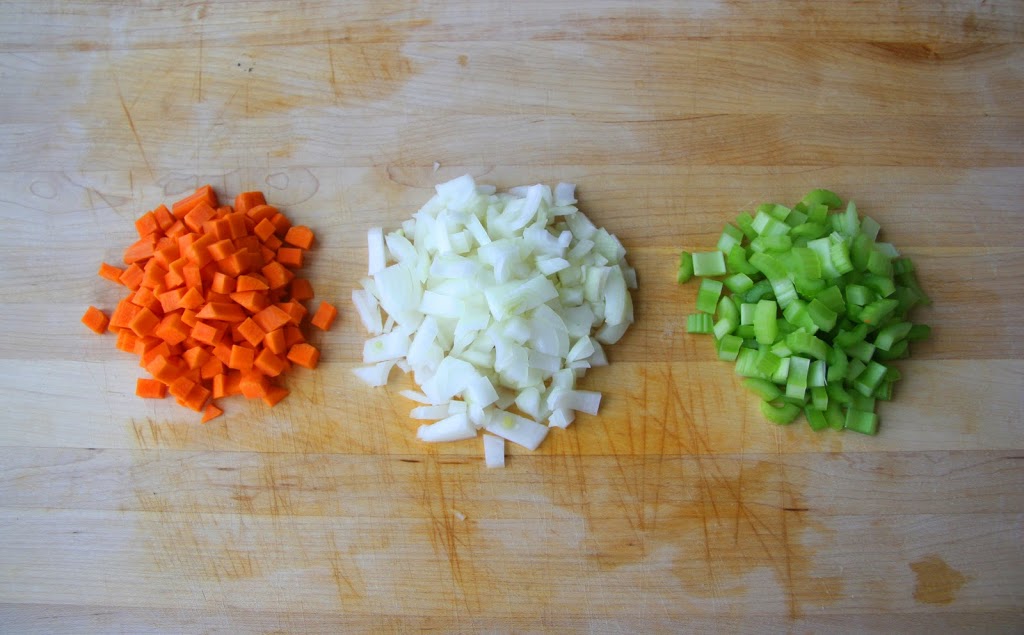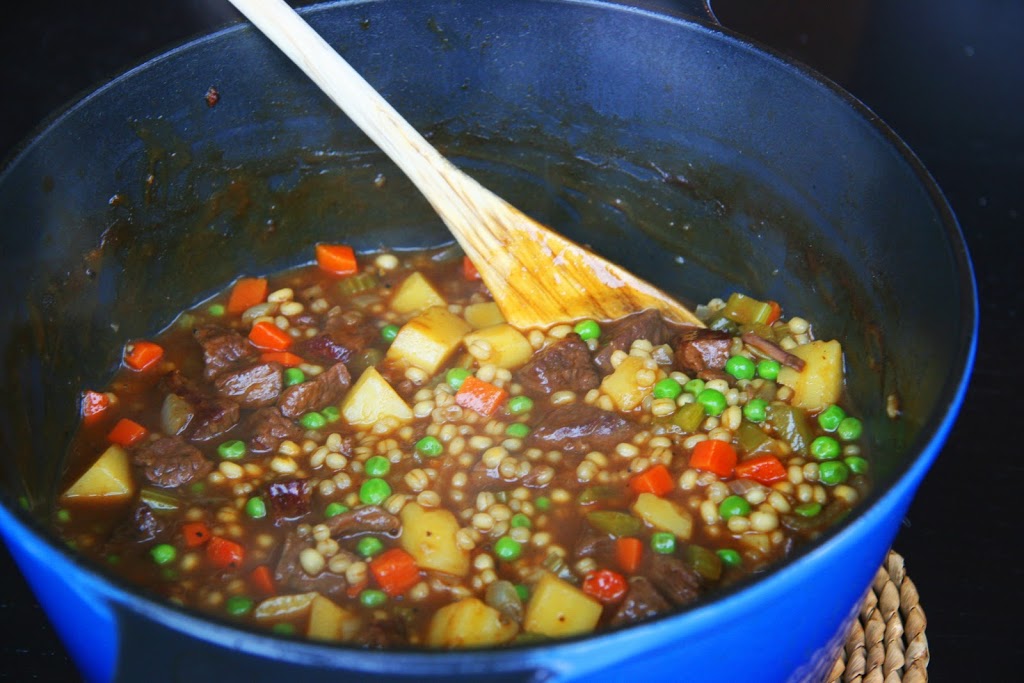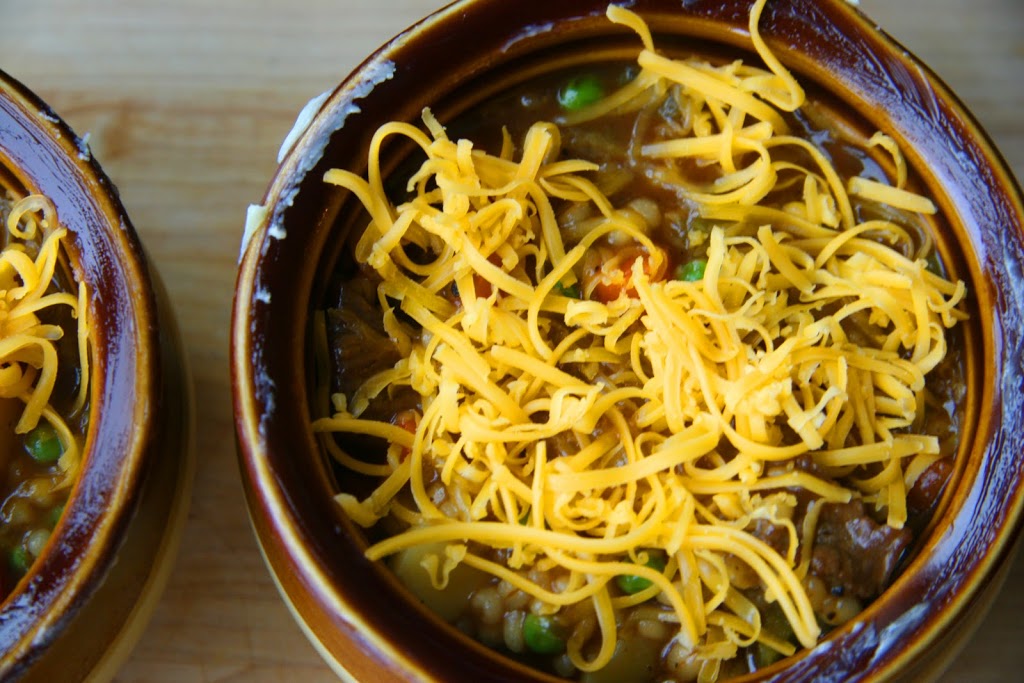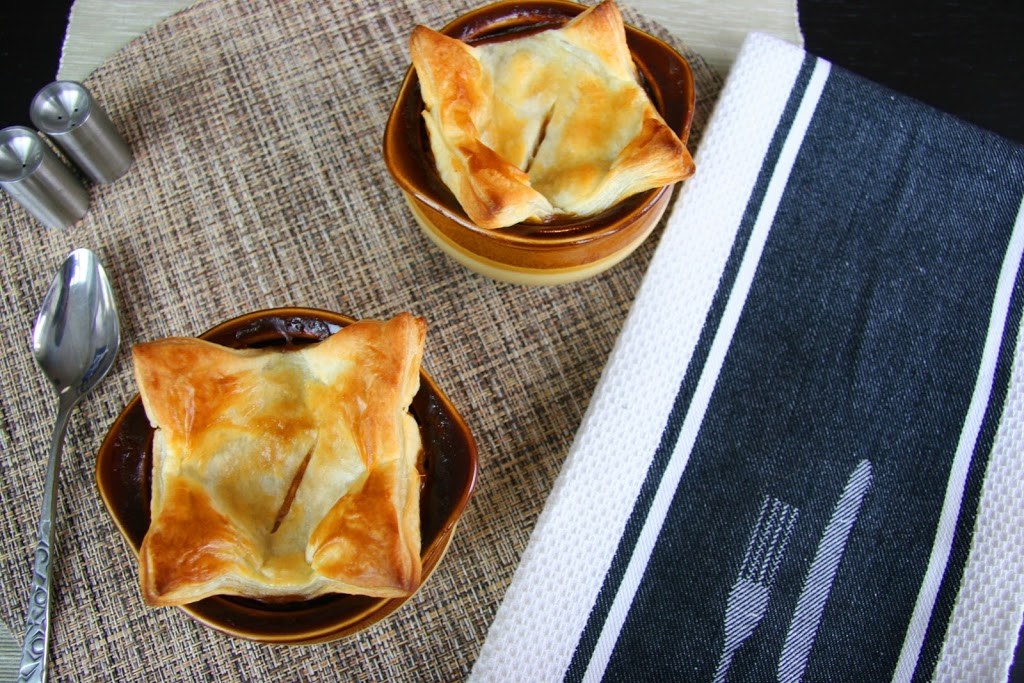 Beef and Barley Pot Pie
Makes 4 servings
1 TBSP olive oil
1 lb stewing beef, cut into 1 inch cubes
2 large carrots, cut 1 into small cubes and cut 1 into 4 very large pieces
1 large onion, half chopped into small pieces and the other half just left whole
3 stalks celery, cut 2 into small cubes and cut 1 into 2 pieces
1 TBSP flour
2 TBSP tomato paste
3 cups beef stock
2 sprigs thyme
1 spring rosemary
1 russet potato, cut into small cubes
1/2 cup frozen peas
1/3 cup pearl barley
1 cup cheddar cheese, grated
1 pre-rolled sheet puff pastry, defrosted
1 egg, beaten
Butter for rims of bowls
Salt and freshly ground black pepper
Heat olive oil in cast iron pot or heavy bottomed pot on med-high until the oil is almost smoking. Season the beef generously with salt and pepper. Sear the cubes of beef until brown on all sides. Do not crowd! Make sure there's space between the pieces. You may need to repeat this step a couple of times until you have cooked all the beef. Reserve the beef on the side.
Throw in ONLY THE LARGE PIECES of the carrot, onion and celery. These are kept large so it's easy to fish them out later without having to strain. Season with salt and pepper. Sweat the vegetables until they start to brown a little bit. Add the flour and continue to cook for another 2 minutes.
With some kitchen twine, tie the springs of rosemary and thyme together. This makes it easy to fish out as well. Add the tomato paste, broth, tied herbs, and reserved beef. Bring to a boil. Cover and turn down the heat to low. Simmer for 1 hour stirring about 4-5 times through out the cooking process.
After 1 hour, using some tongs, remove the large pieces of vegetables and the tied herbs. Bring back up to med-high heat and boil. Add in the potato, barley, peas, and small pieces of remaining carrot, celery, and onion. Boil gently, uncovered, for 15-20 minutes until the barley is cooked and the potato is fork tender.
Preheat oven to 450 degrees F. Butter the edges of 4 heat proof bowls, such as french onion soup bowls or large ramekins. Fill each bowl with the stew and top with cheddar cheese.
Unroll the puff pastry and cut into squares large enough to cover the top of your bowl and to hang over the sides. Mine were about 3×3 inches. Drape the pastry square over the bowls and press gently around the rims. Brush the tops with the beaten egg and cut a vent in the middle of the squares to allow the steam to escape.
Place in the oven for about 10 minutes or until the puff pastry is browned and flaky.
Be careful! It's super hot when it comes out of the oven, so let it rest for 5 minutes before digging in. Enjoy!