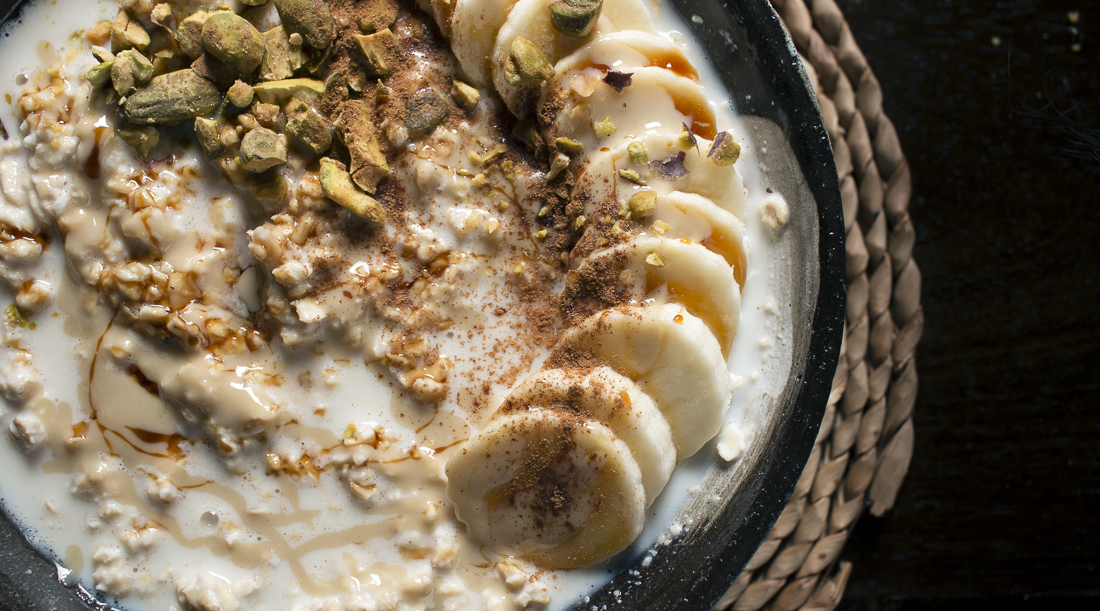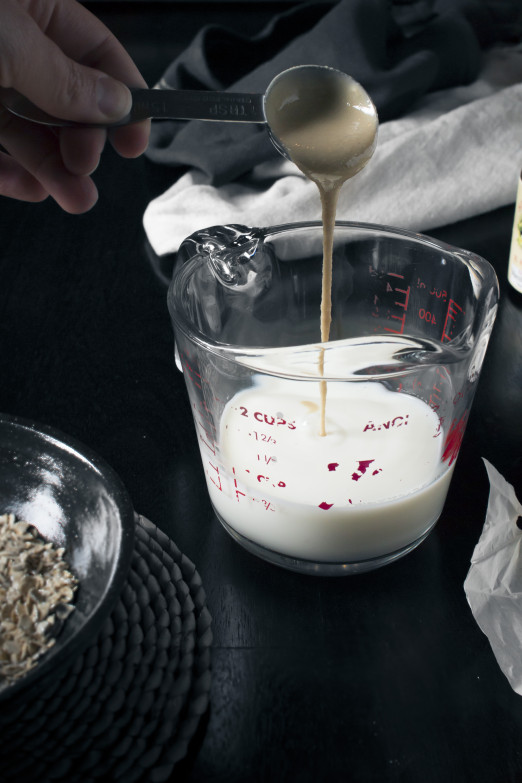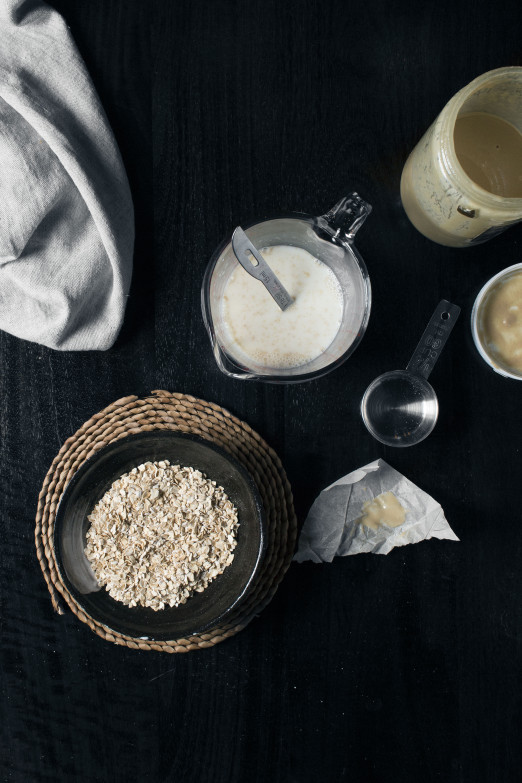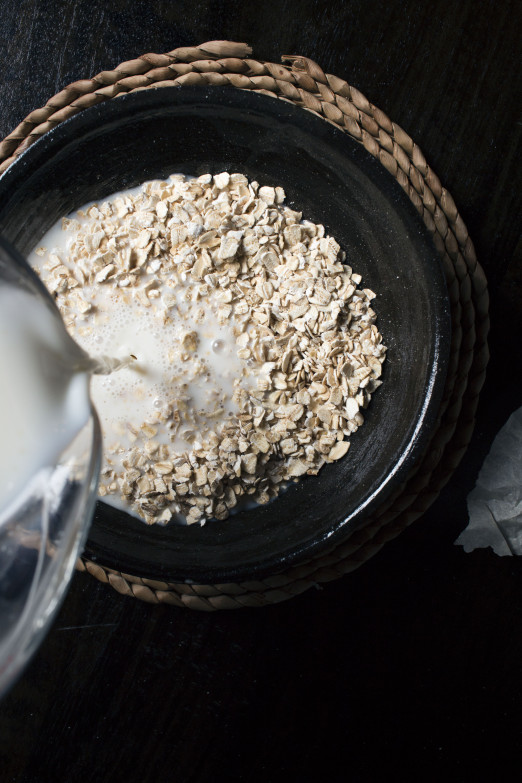 I do not photograph well. It's a disease. My eyeballs start crossing, my cheeks tighten, my lip contorts, and you can visibly see my muscles contract. If I cover half of my face or if I just don't look at the camera, it turns out oookkkay. So I'm sure my neighbor heard my sigh of "uuuuggggggcccccchhhhhhhhhhha" when I was asked for a photo of me in my kitchen. My actual nightmare. Tas came home from work and was scared to talk to me as I tried to edit these photos. 3 out of 359 were usable. I just can't. I am the least photogenic person in the world. I have my friend Lisa to thank for reminding me. And if there is, by chance, one photo that I look nice in, she'll ask me, "Who's this guy??" I love you for being honest.
This is my lazy breakfast. It takes 3 minutes to put together… the night before. So when I stumble into the kitchen with my eyes still half closed, I have no excuse to shove a piece of bread in my mouth and call it breakfast. Something magical happens when  you let oats "cook" (hydrate) overnight. They soften and become sticky and delicious. More like a cold porridge. This is a version of a muesli bowl I make in my book. I've mixed in tahini to the milk that I pour over the dry oats. It adds such a nutty flavor. So delicious. Then allow it to sit in the fridge over night. The next morning I top it with some fresh fruit, nuts and a drizzle of silan. Ohhhh yesssssa. If I'm going to treat myself, I throw in a huge small handful of semi sweet chocolate chips. Yums. Make ahead breakfast. Golden.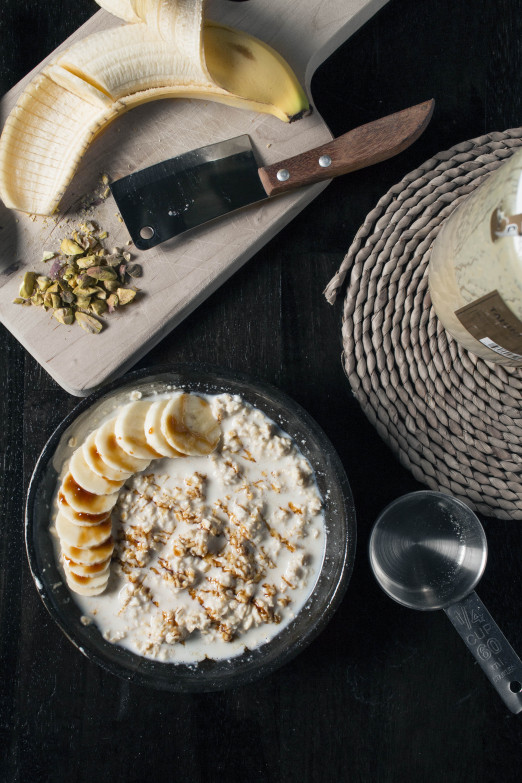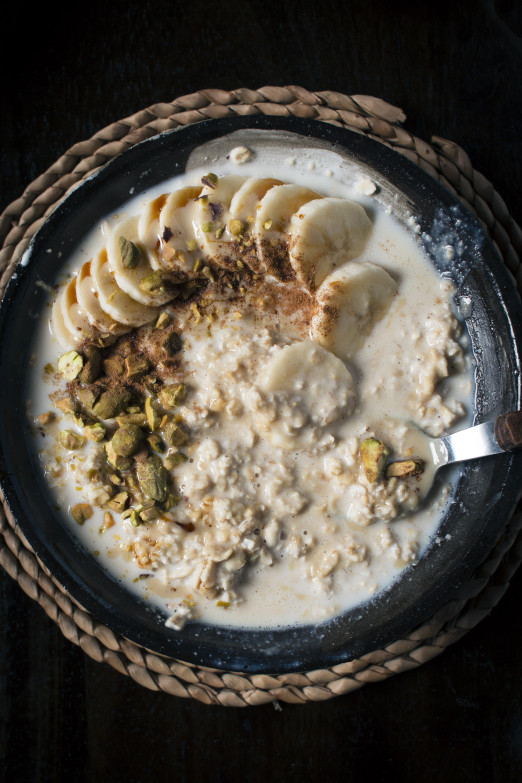 OVERNIGHT TAHINI OATS
MAKES 1 BOWL
THE THINGS
2/3 cup quick cooking oats
2/3 cup milk (2%, skim, or soy milk)
2 tbsp tahini (sesame paste)
½ tsp vanilla bean paste (or extract)
pinch salt
sliced bananas
chopped pistachios
tahini (sesame paste)
silan
, or honey
cinnamon

THE WAY
Place the oats in a serving bowl. In a measuring glass or small bowl, whisk together the milk, tahini, vanilla bean paste, and pinch of salt. Pour over the oats, cover the bowl with plastic wrap and set in the fridge overnight.
Mix the oats together the next morning. They will be thick and sticky (and delicious). Add sliced bananas, pistachios, a drizzle of tahini, bit of silan or honey, and a sprinkle of cinnamon. The more silan or honey you add, the sweeter the oats will be. Enjoy!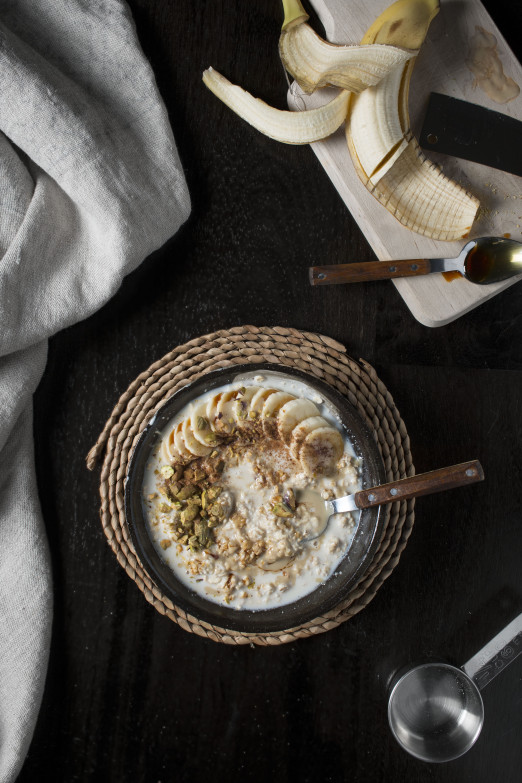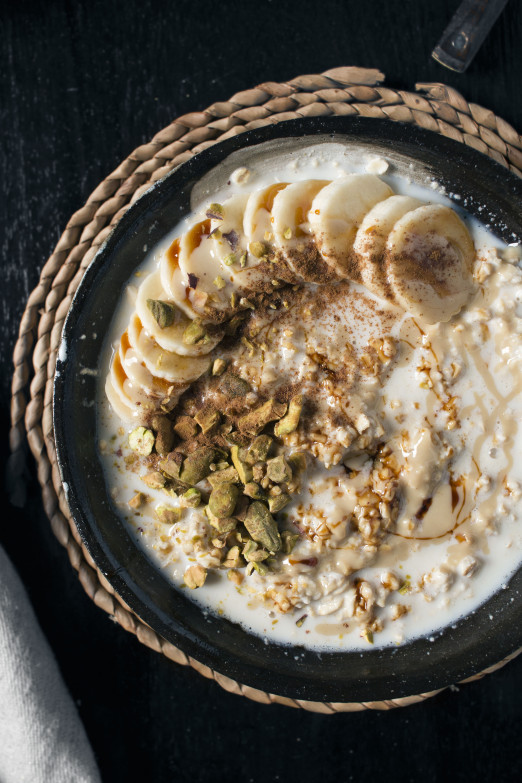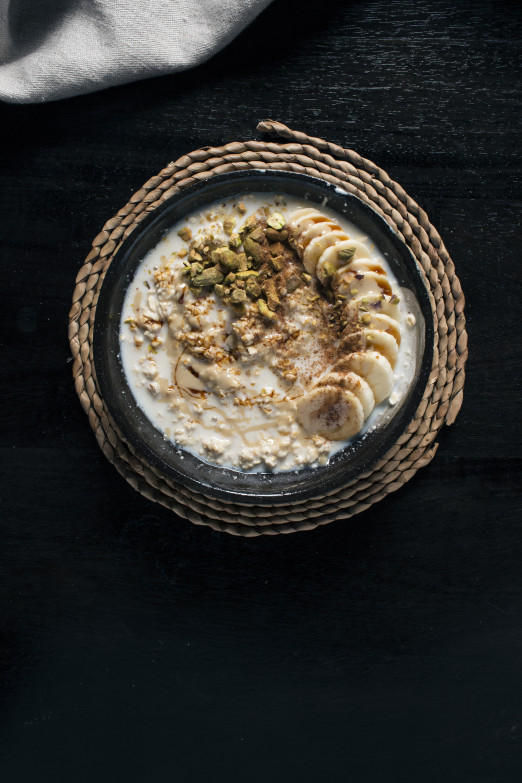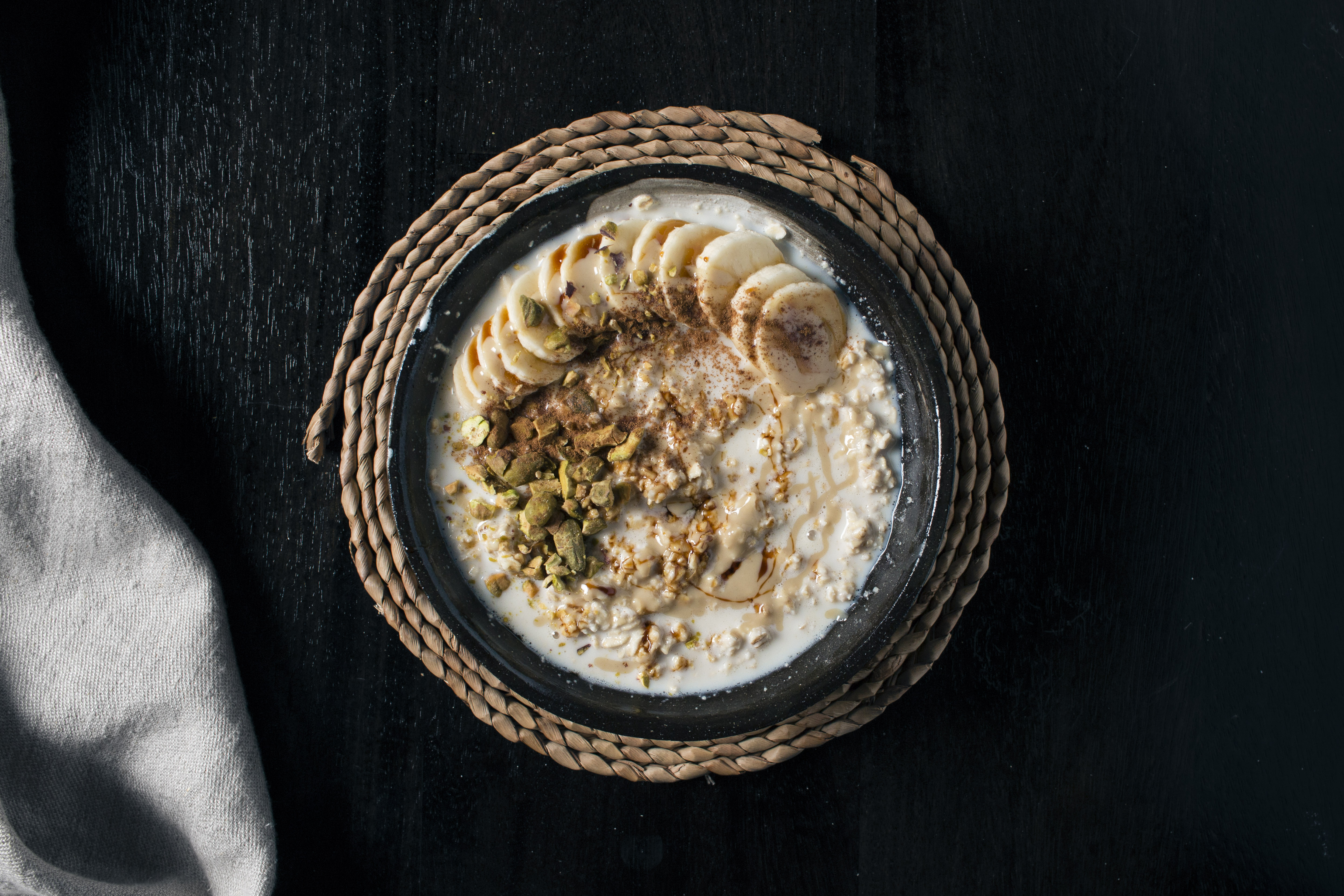 THIS IS WHAT HAPPENS… whyyyyyyyyyyy.