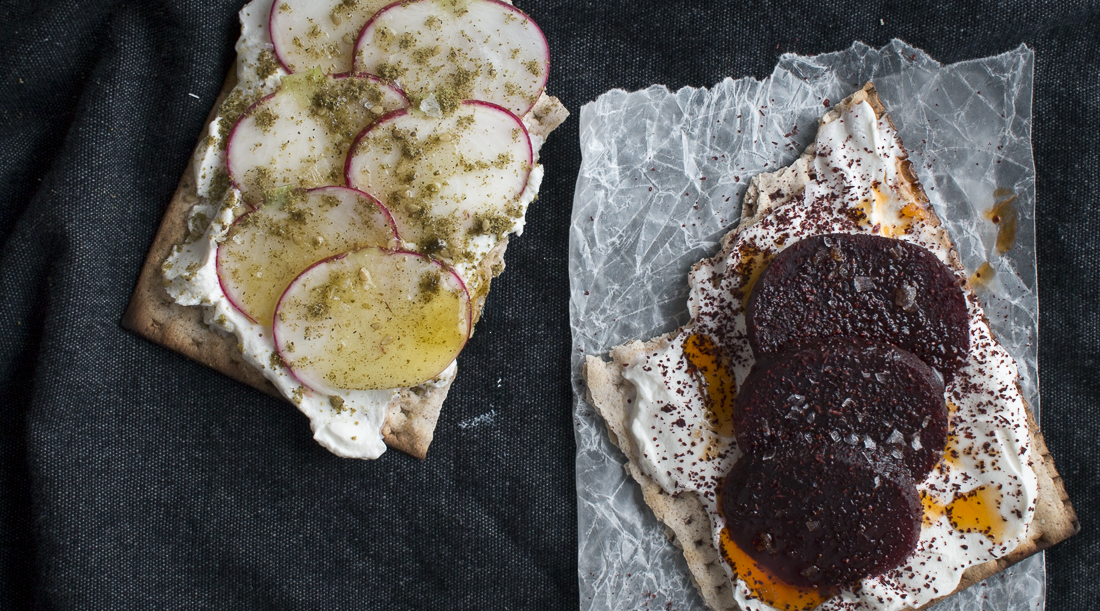 Sometimes I prefer matza to bread. Keyword there is sometimes. It's basically just a giant cracker with endless possibilities. So instead of my usual toast snacks I'll have during the week, when passover comes around the matza is a-playin'. These are two of my go-to snacks. And if you haven't already realized how much I love labne, now you know. I. love. labne. A soft, spreadable Middle Eastern cheese, similar to greek yogurt but more salty and strained until thick, labne goes with everything. Here I use it as a base and top it with fresh or roasted vegetables. It's best when drizzled with a good olive oil and topped with za'atar or sumac. Normally you'll just have a big plate of labne that you "wipe" with pita or a laffa. If it's not passover, just scratch the matza and make these on some good old yeasty, crusty bread.
Also, this urfa
oil… It's not spicy at all. Urfa has such a deep aroma of raisins and dried fruit. I've put it on fresh tomatoes, roasted romanesco, let a few droplets float on fish stew and chicken soup, dressed a shaved fennel salad, and obviously, drowned some hummus with it. Infused oils are da bomb.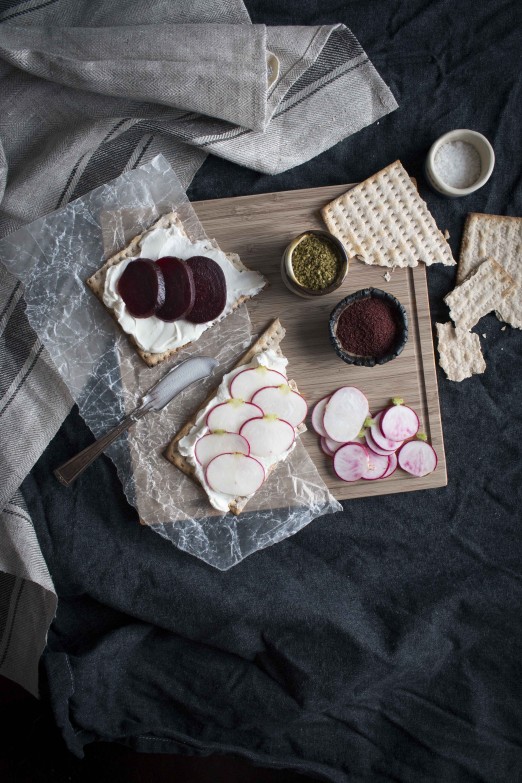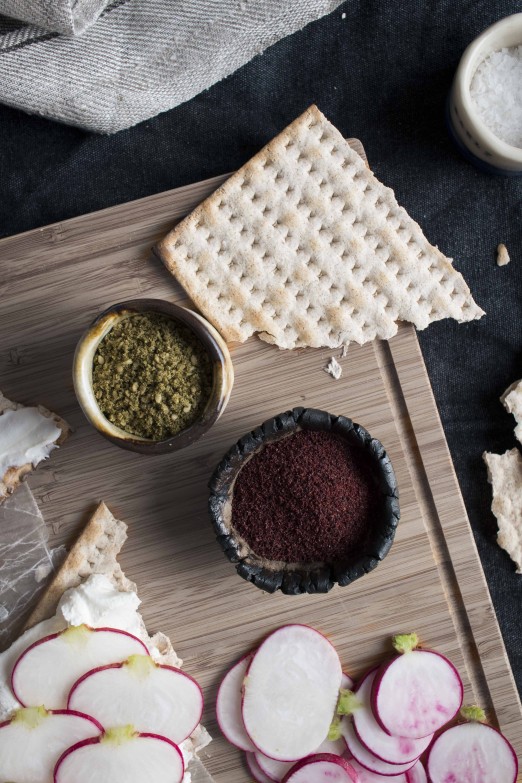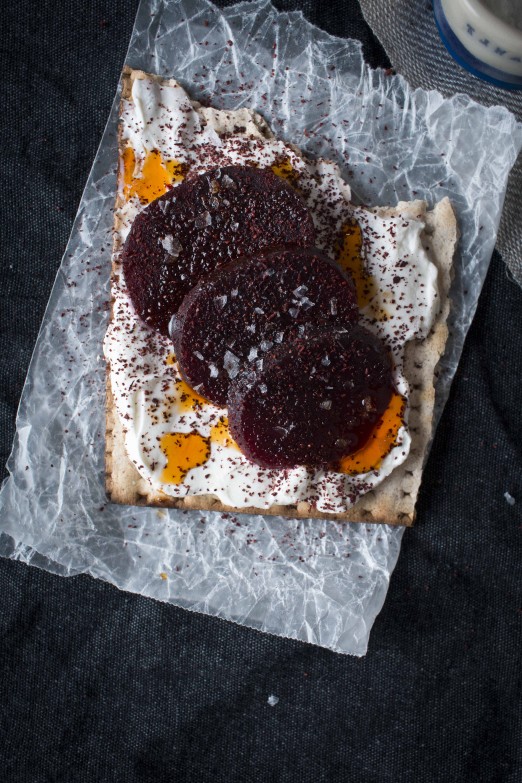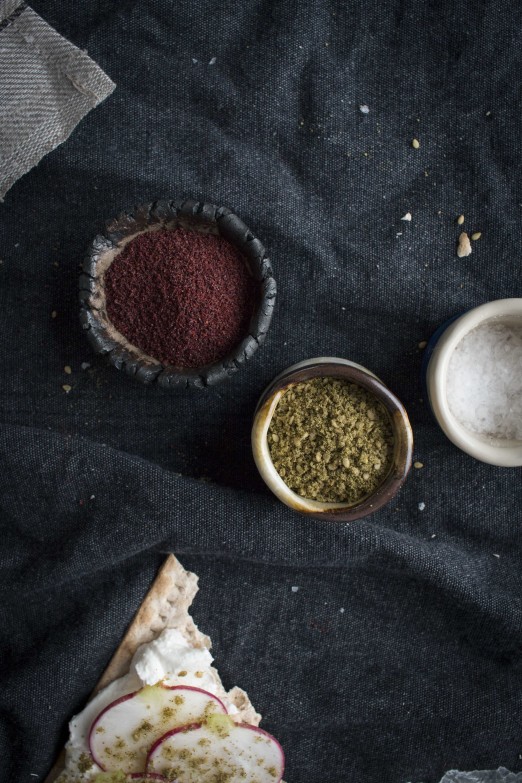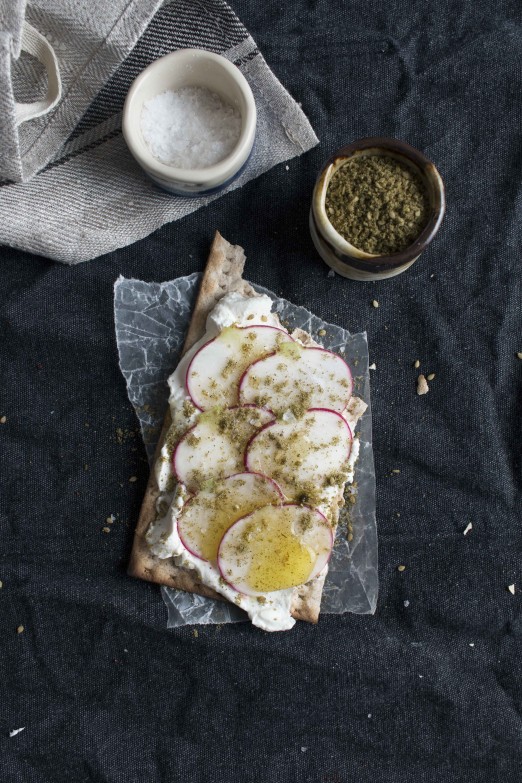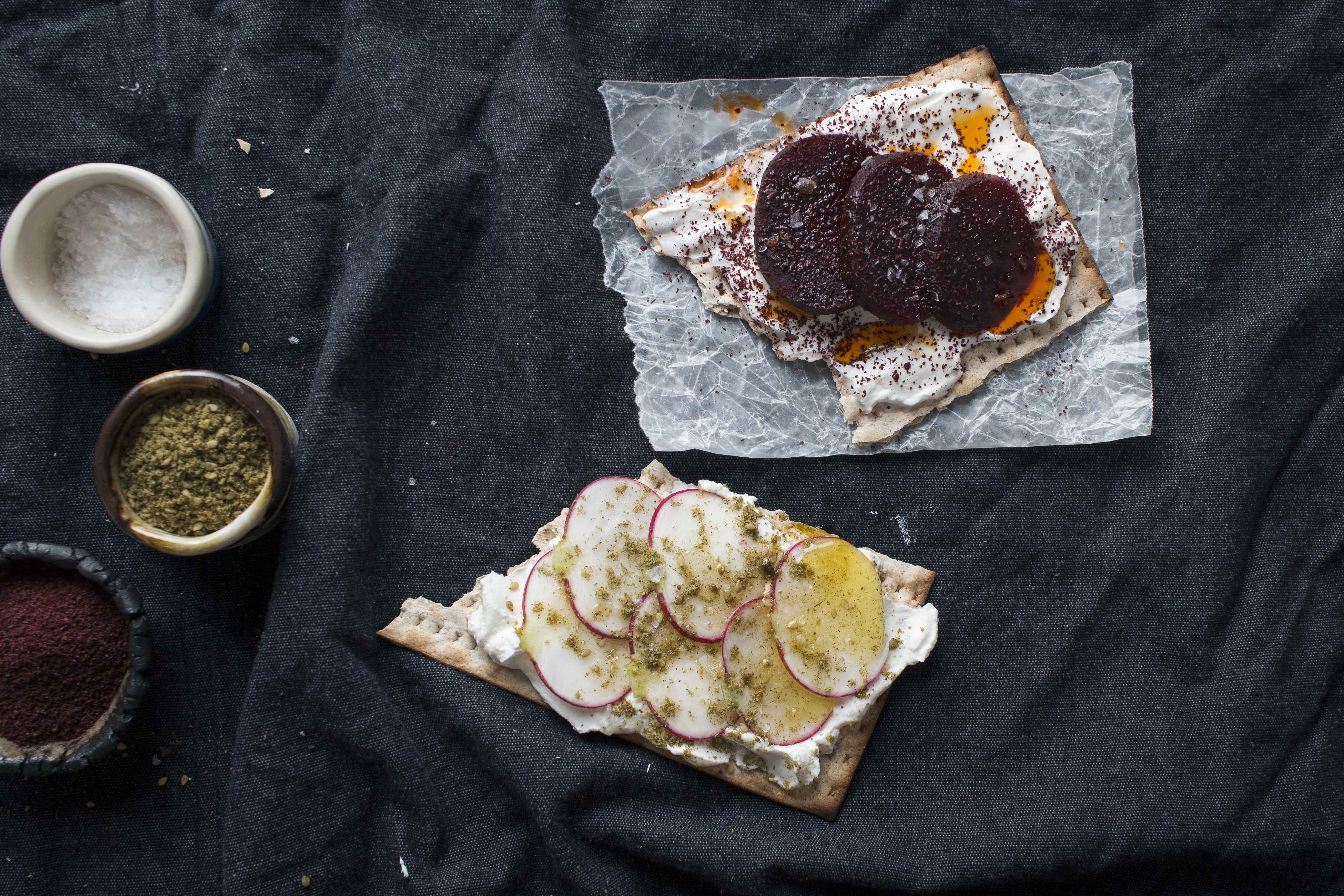 MATZA & LABNE "TOASTS"
WITH URFA OIL
MAKE AS MUCH OR AS LITTLE AS YOU LIKE
THE THINGS
URFA OIL:
2 tbsp urfa pepper flakes

1/2 cup olive oil
MATZA LABNE TOASTS:
matza, broken into large pieces
labne
sliced radishes
olive oil
za'atar

sliced roasted beets
urfa oil
sumac

Maldon
or other finished salt

THE WAY
URFA OIL:
Place the urfa flakes and olive oil in a small sauce pot and put on medium low heat. Once the urfa flakes start to sizzle, turn off the heat immediately and allow to steep for 25 minutes until the oil is a beautiful red-orange color. Strain through a cheesecloth and store in an airtight container for up to 3 weeks.
MATZA LABNE TOASTS:
Scchhmmeaarrr the matza with lots of labne. Top some with radishes, olive oil, za'atar, and some Maldon salt. Top the others with roasted beets, urfa oil, sumac, and some Maldon salt. Enjoy!