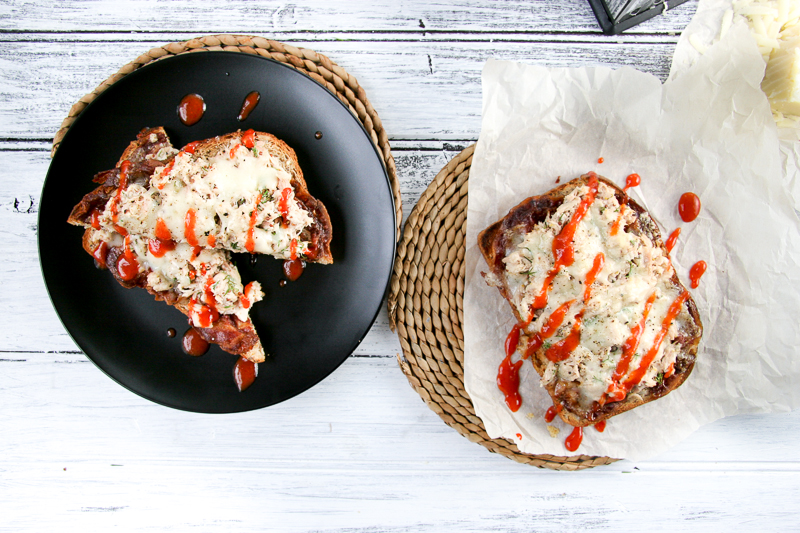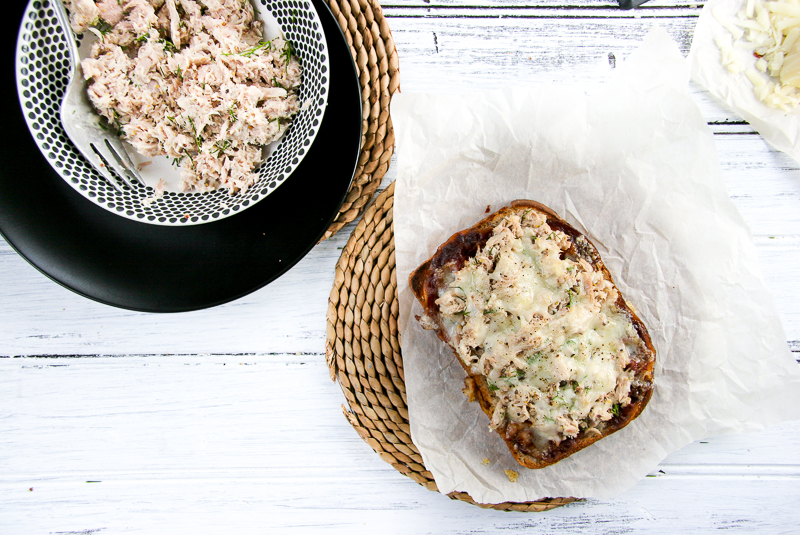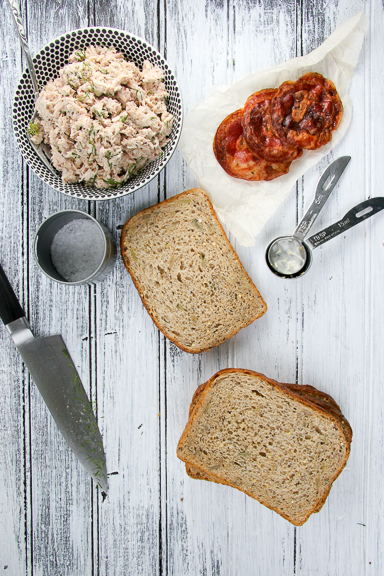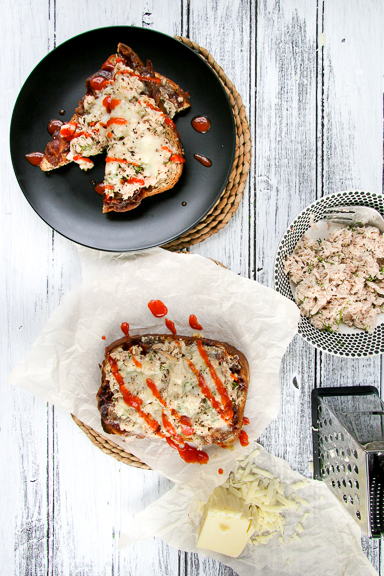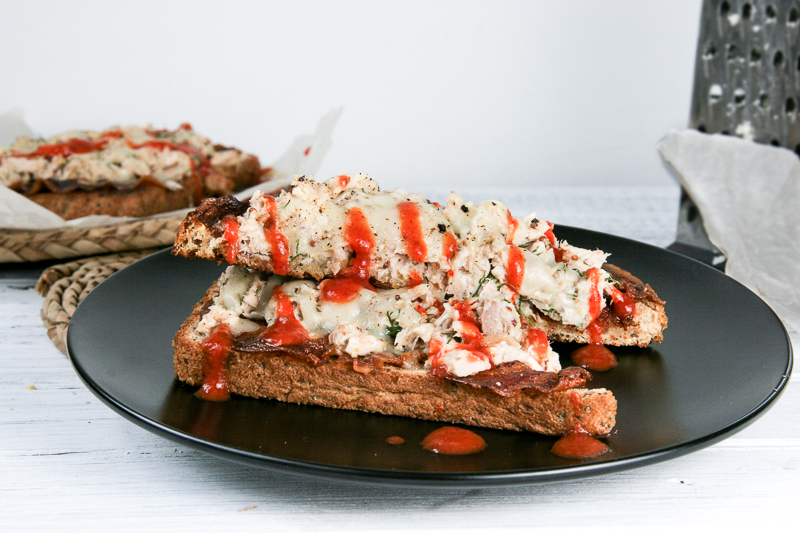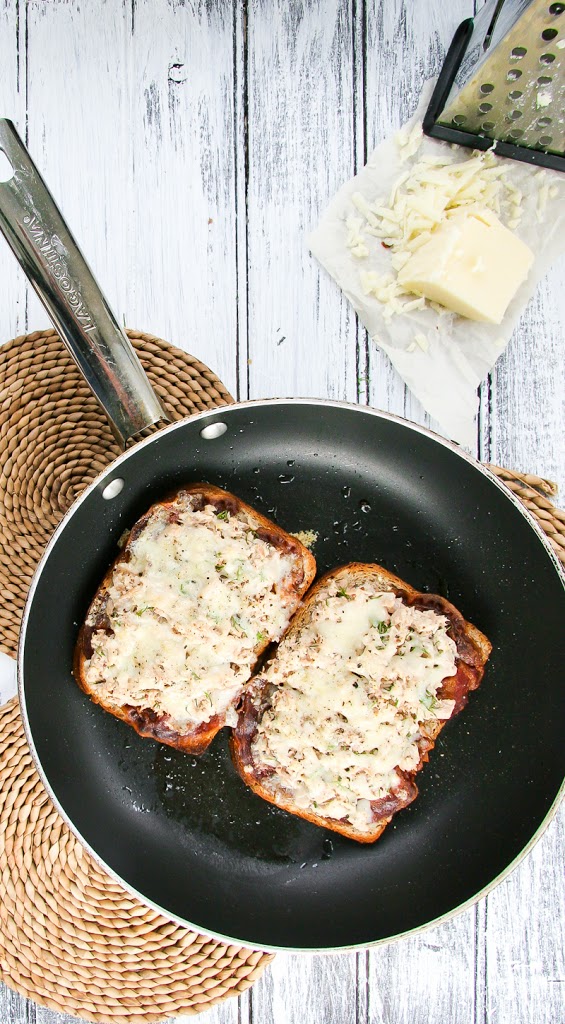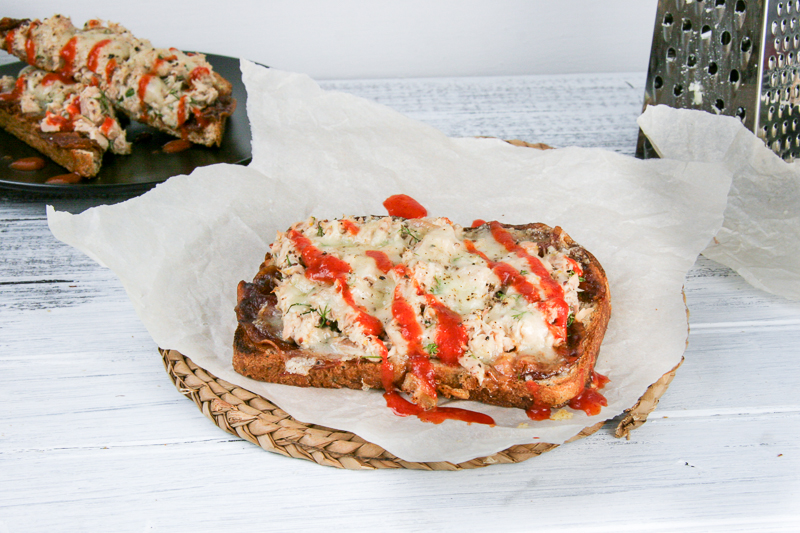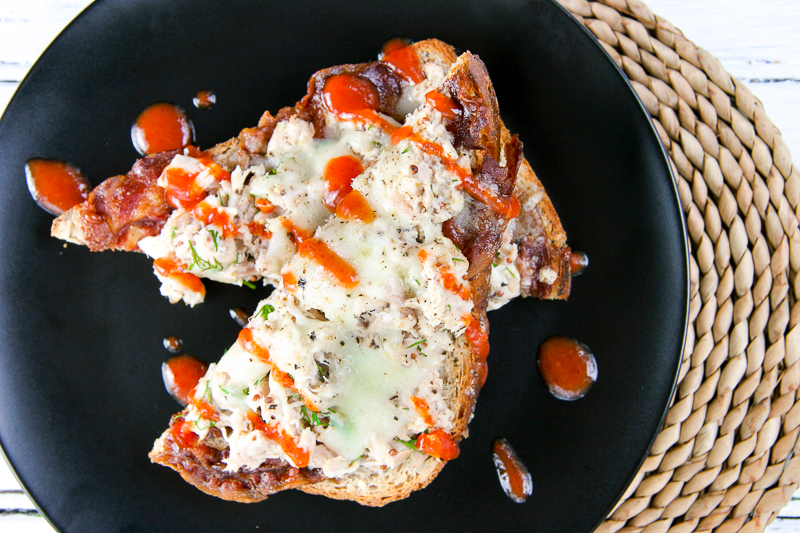 Ohhhhh, hello.
I'm Gil Faizon.
And I'm George St. Geegland.
No it's not. This is not
Kroll Show
. Just a great recipe for a quick tuna melt. Though, you could make this into a too much tuna situation.
makes 4 or 1 with too much tuna
4 slices rye or multigrain bread
8 thin slices pancetta
1 cup shredded swiss cheese
olive oil
fresh pepper
sriracha, duh
For the tuna:
2 cans Albacore solid white tuna in water, drained
2 cloves garlic, minced
2 Tbsp mayo
1 1/2 Tbsp lemon juice
1 1/2 tsp grainy mustard
small handful dill, chopped
1/2 tsp salt
---
For the tuna:
Mix all ingredients together. Taste and adjust seasoning.
For the melts: Preheat broiler to high. In a large oven proof pan over medium heat, fry the pancetta until crisp on both sides. about 2 minutes on each side. Drain on a paper towel.
Add a bit of olive oil to the same pan and heat over medium-high heat. Lay the bread slices into the pan, top with the slices of pancetta, too much tuna, and then the cheese. Let the bread soak up the oil and start to crisp, about 2 minutes. Place the pan under the broiler to melt the cheese, about 1-2 minutes. Don't let it burn!
Crack some pepper over top and drizzle with sriracha. Eat. Enjoy.
DANI'S NOTES:
Put an egg on it and call it breakfast. Or lunch, because some people are offended when I eat tuna salad for breakfast. They obviously did not grow up in the Tri-State area.
Use this tuna recipe to top a green salad. It's an easy, and fairly cheap, protein.
Add 2 eggs and 1 cup of panko to this tuna recipe and fry up in a pan to make tuna cakes.
There's no such thing as too much tuna.