Ok! I promise, this is the last recipe using tahini paste for a bit now. Toast. It's a trend. Just hop on board. It's a good train to be riding on. I just find it funny that it is trending. Wasn't toast always a thing??? My mom would throw some feta cheese on a piece of toast and call it dinner. I constantly find that I do the same. But in the past year, you'll find it all over pinterest, on restaurant menus, and on every food blog out there. Including this one now. ;) Bon Appétit magazine basically dedicated their January issue to fancy toast. I'm not hating! I love toast. I always have. I just think it's a funny trend. That is all.
That being said… This is what I make when I'm craving sugar for breakfast on a Tuesday and my brain tells me that it is not french toast day yet (normally a Saturday). The tahini paste is deliciously sticky and nutty which is broken up by the banana. Honey is the sugar shot here. I have also managed to find honey powder granules
at my grocery store. The lavender is a great flavor addition. And naturally, I sprinkle some Maldon Salt over top. I think I have a salt problem…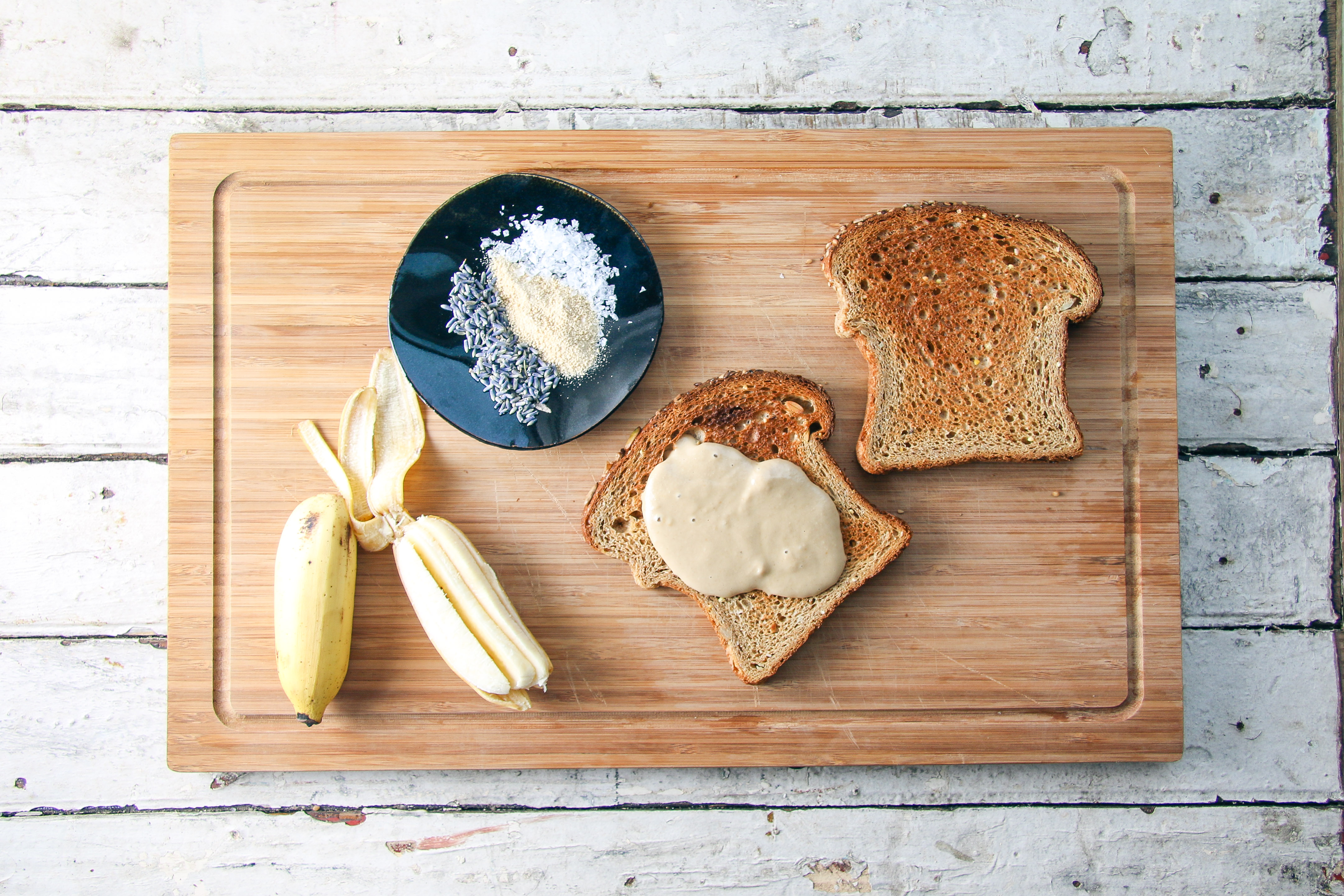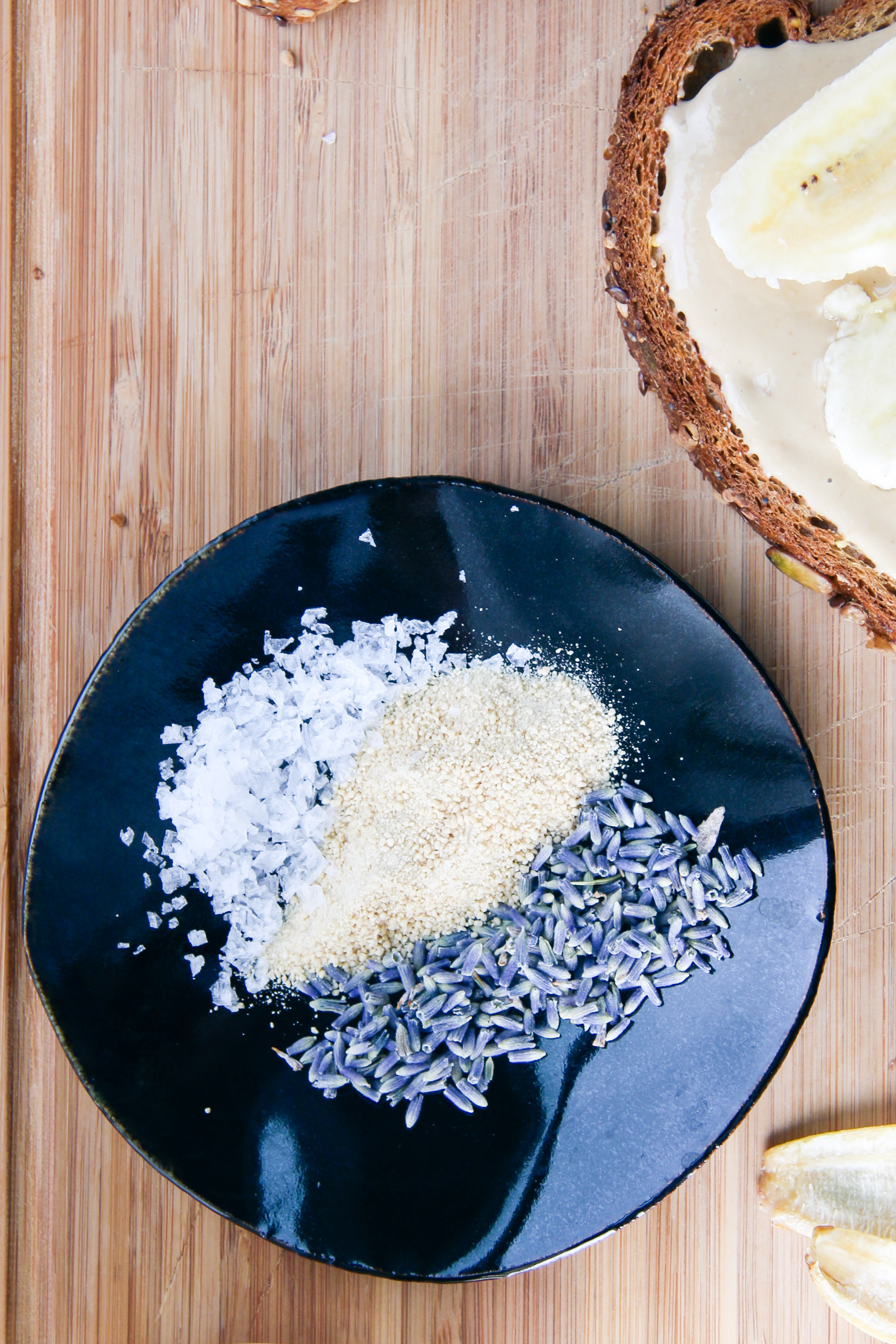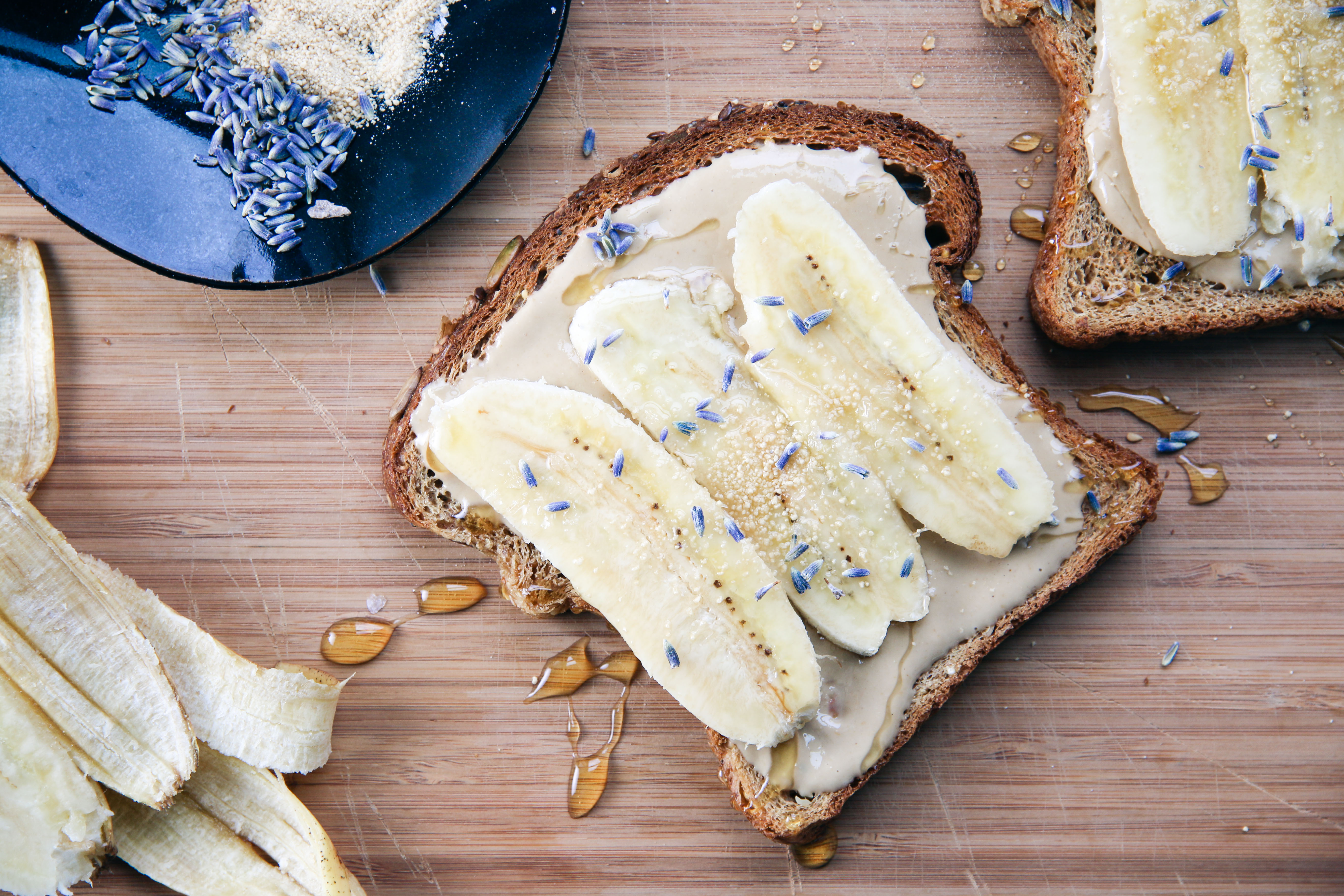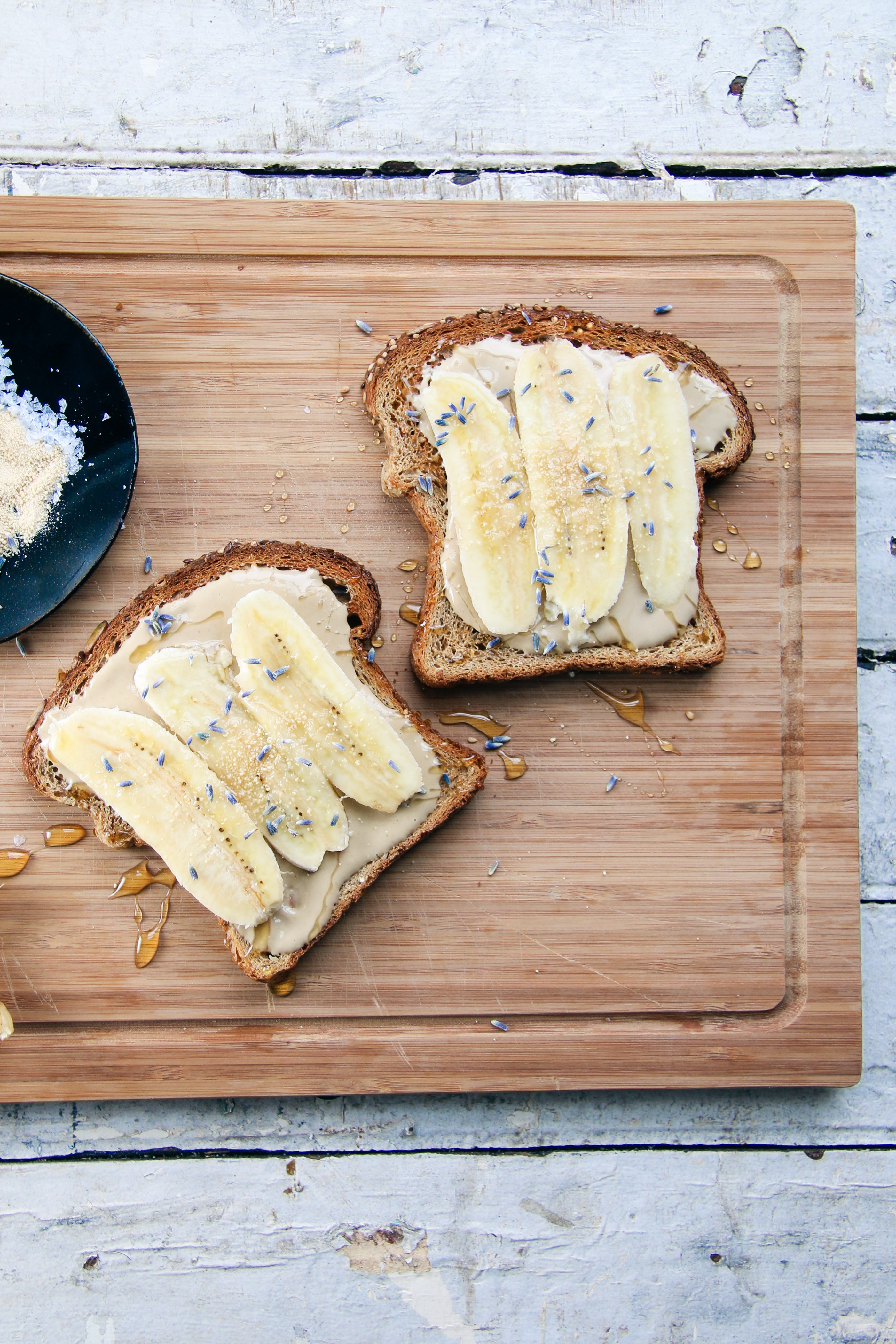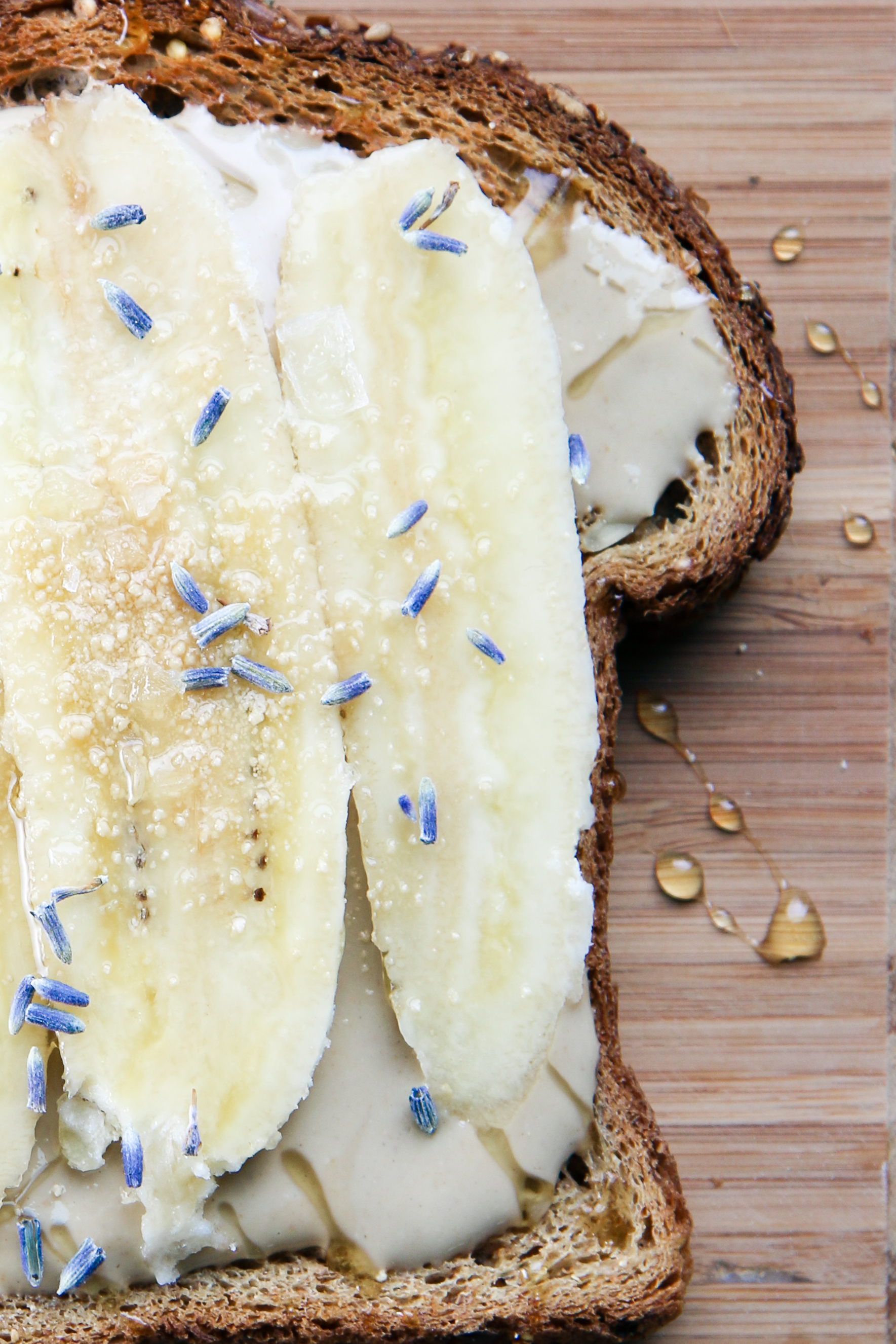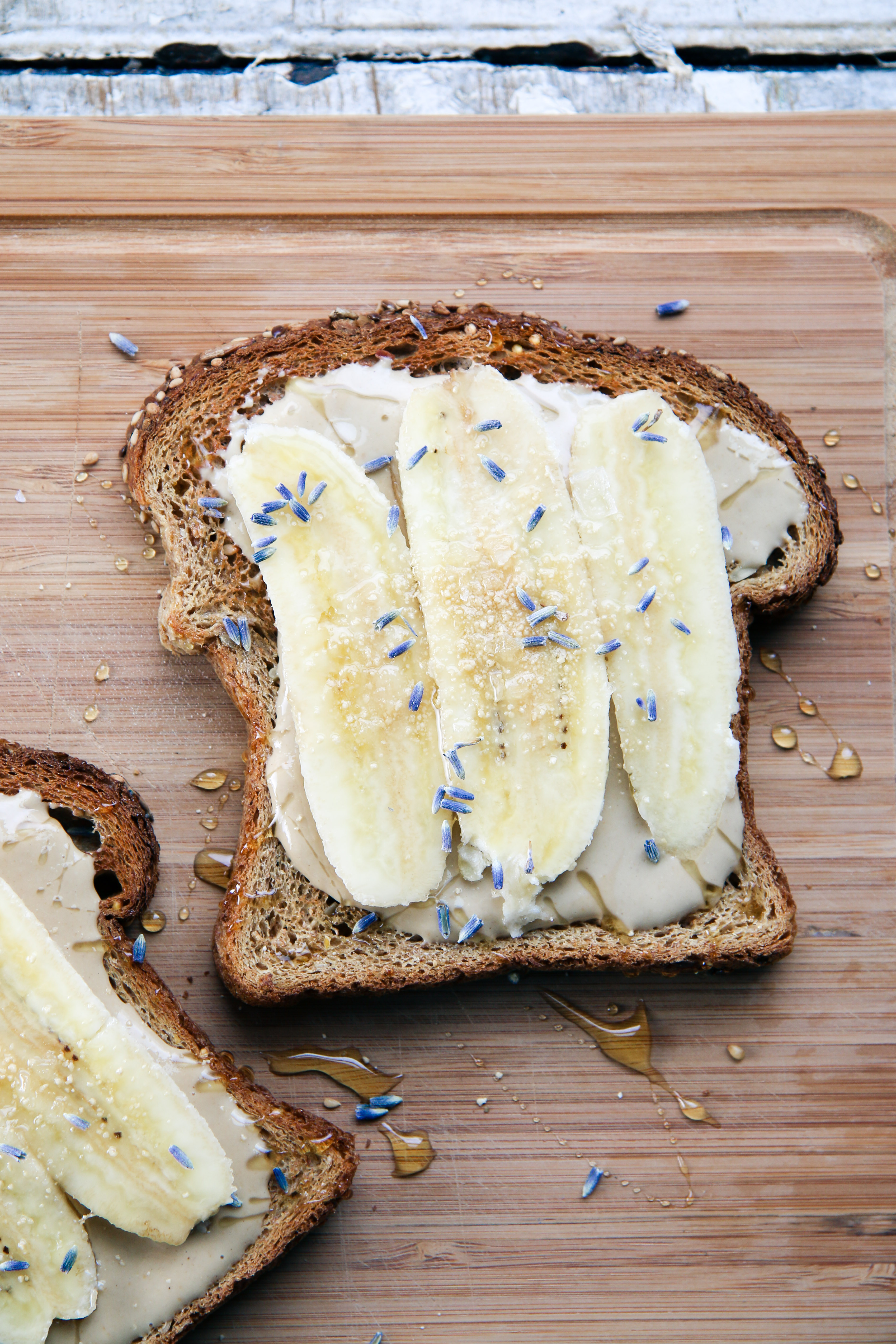 Honey Lavender Sesame Toast
toasted grainy bread
tahini paste
bananas, I used a baby banana
honey
lavender
honey granules
Maldon Salt
After toasting the bread, smear a generous amount of tahini paste onto the toast. Lay the bananas on top of the tahini. Drizzle the honey all over. Finish by sprinkling the lavender, honey granules, and salt over top. Enjoy!