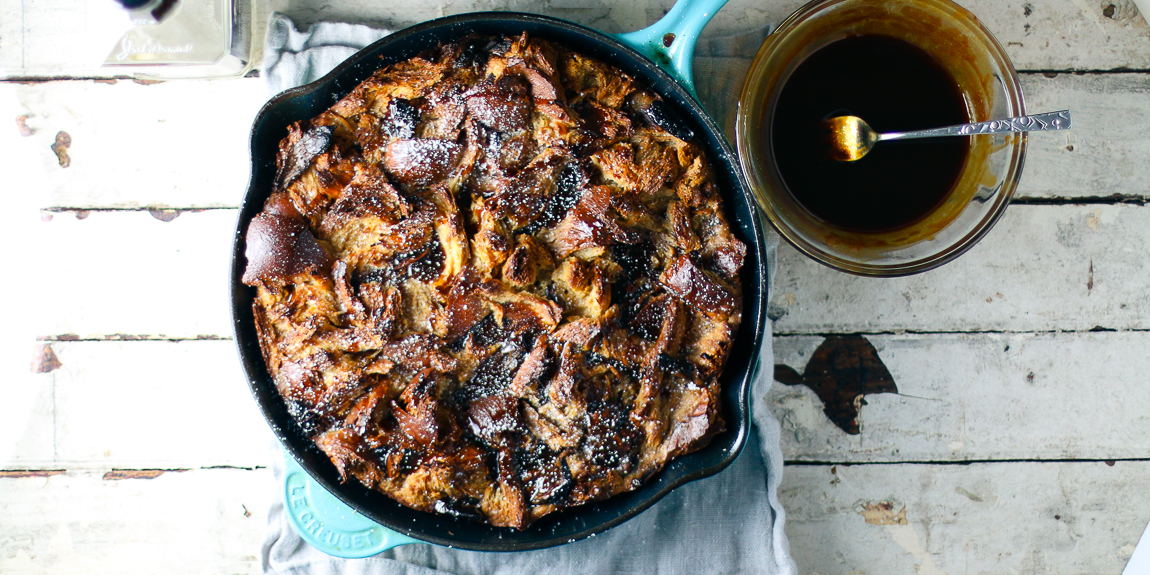 Whiskey Caramel Date Bread Pudding
Holidays. If you're not working in retail, food, or the service industry, it's the best time of year. If you are… I'm sorry. This time of year is hell. Especially, for a cookie business. I've been in Toronto helping make 14,500 gingerbread men… with white chocolate designs… and buttons. Damn those buttons. That doesn't include the insane number of cookie baskets and tins that went out and are still going out up until Christmas Eve. Thanks to all the Moo staff that worked their butts off to get orders done and cookies out! You're superstars. Salina, you're crazy. Thank you for being crazy. Don't change. Hang in there! Holidays are almost over.
This is what's on our table for dessert! A good friend recently told me about this great bread pudding she had at King + Duke here in Atlanta. I haven't made bread pudding in over 8 years. Boy, was it time for a bread pudding.
This recipe is pretty straight forward and easy. It can be made and assembled ahead of time and then set in the fridge until you're ready to bake it for up to 24 hours. The caramel sauce is super dark, which is how I like it. Borderline bitter. I love that deep, nutty flavor. Whiskey was a bonus. Found a little bit of Jack Daniel's left over from Thanksgiving. This bread pudding deserved to be made in a cast iron skillet. Serve it right out of the skillet! Enjoy it!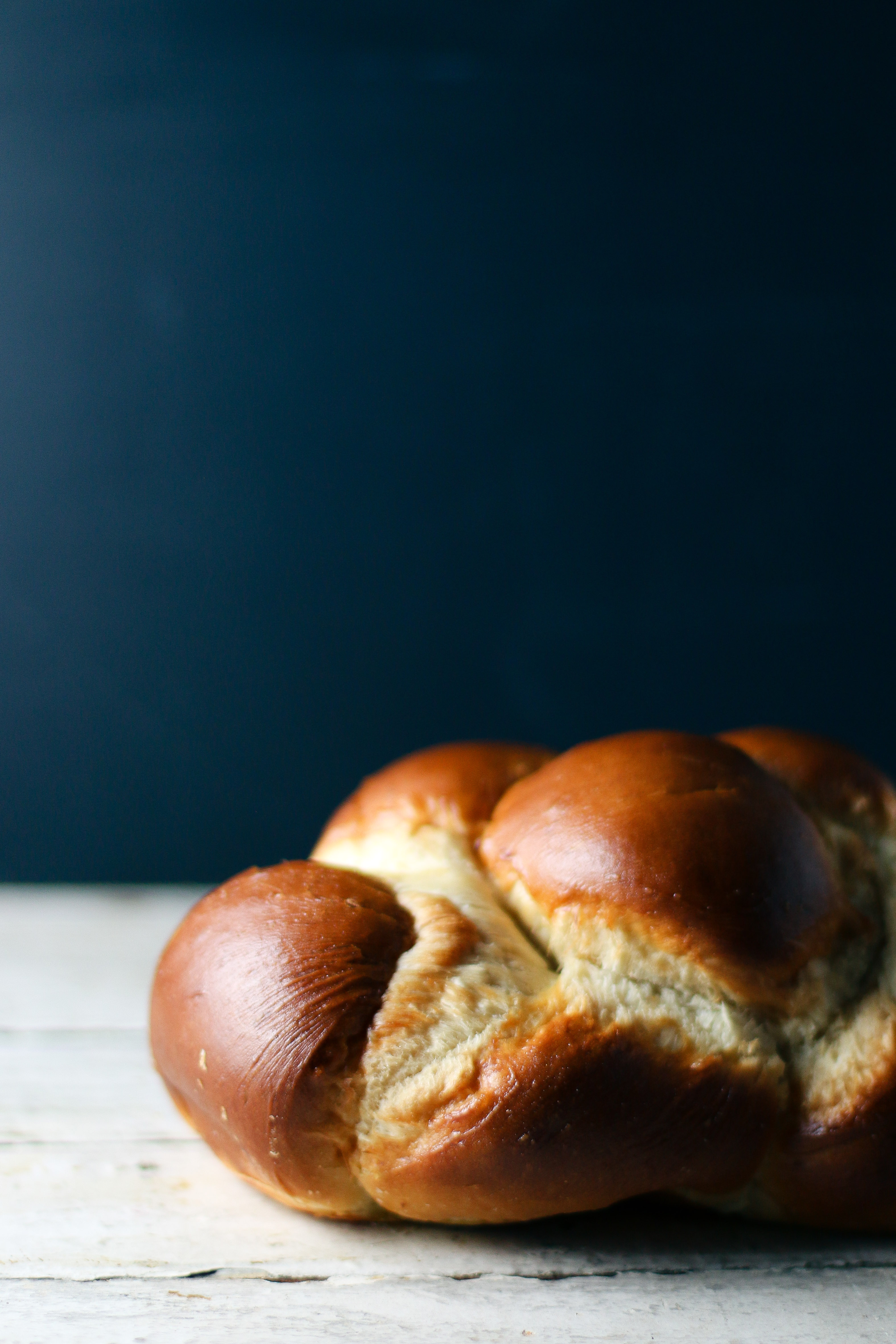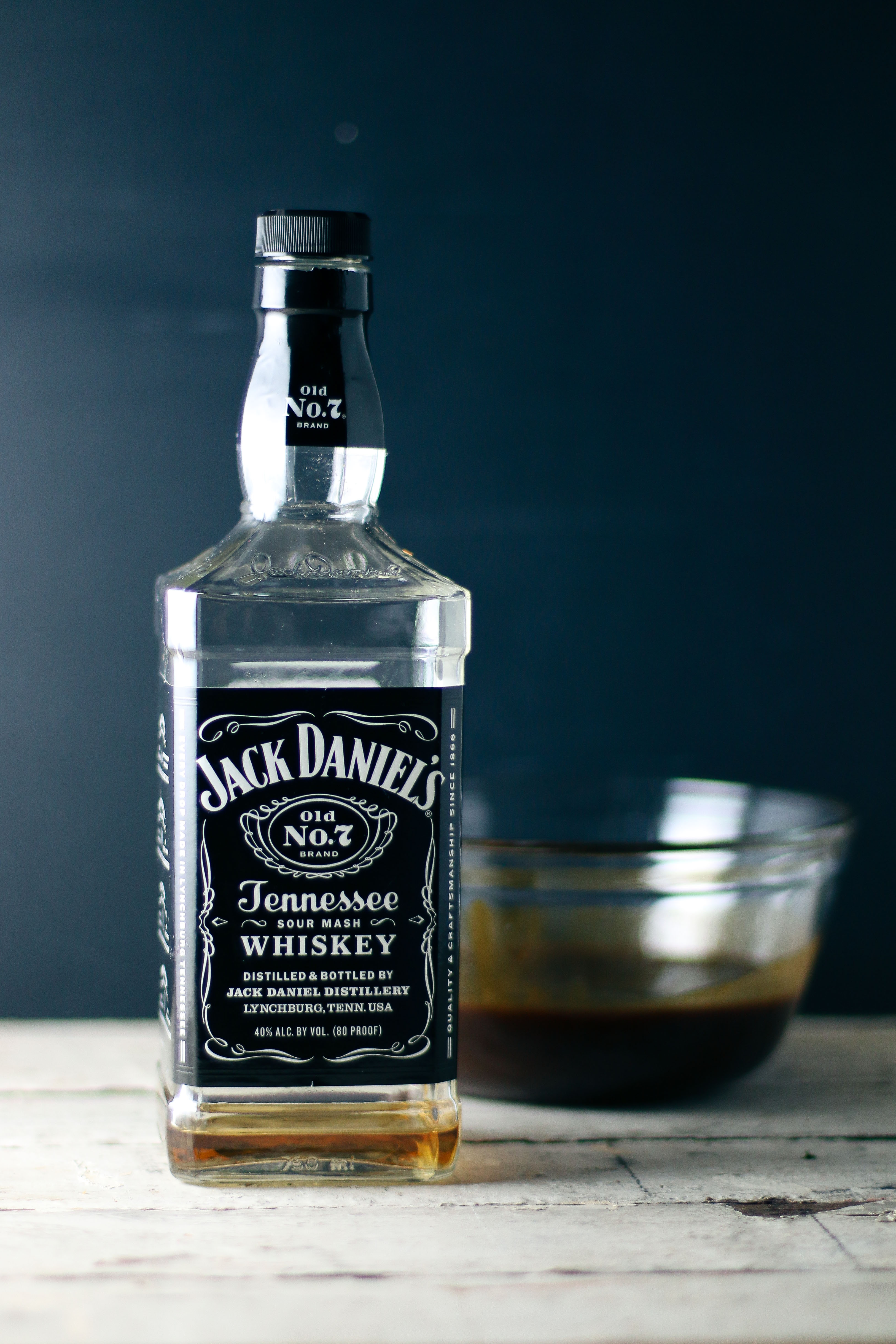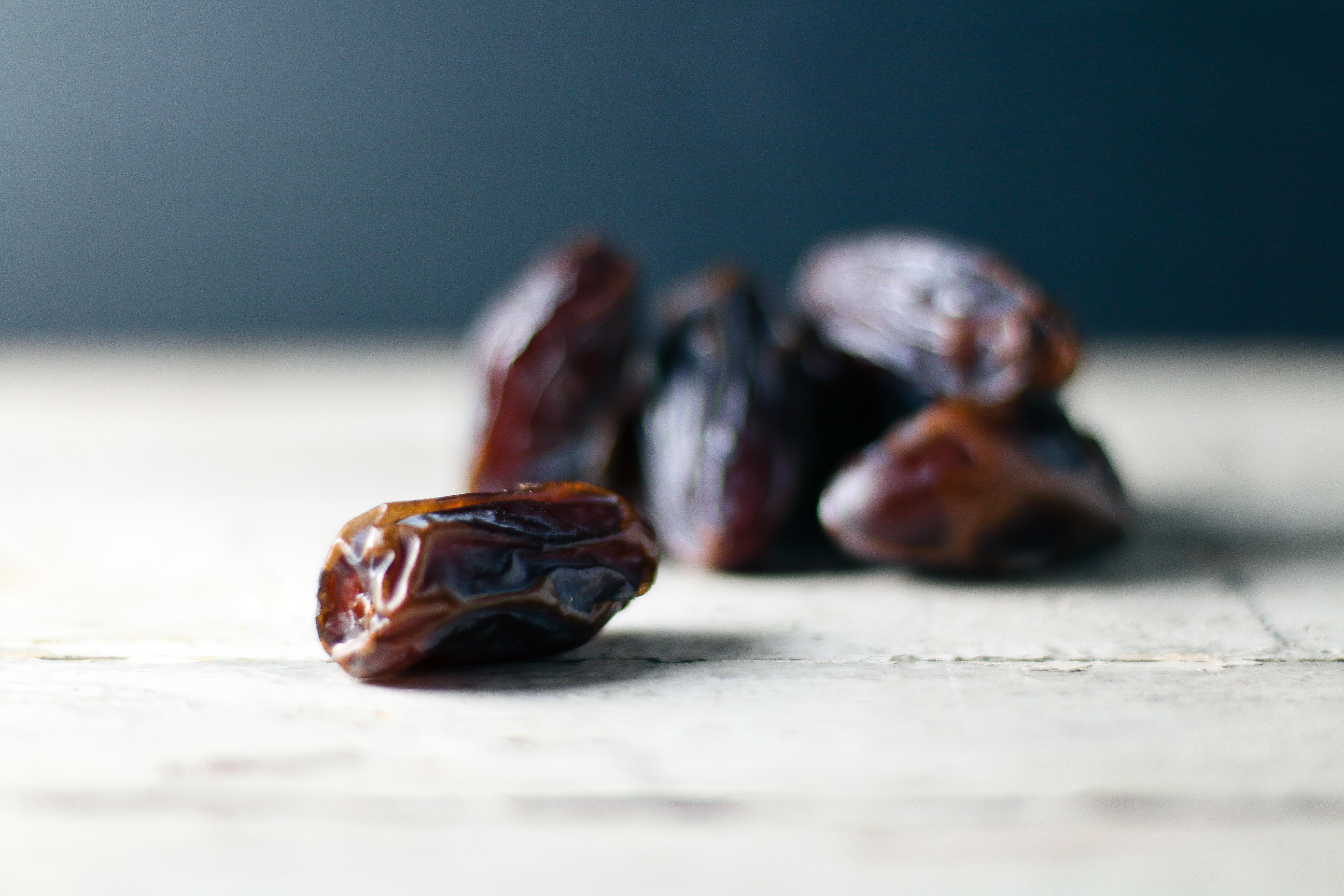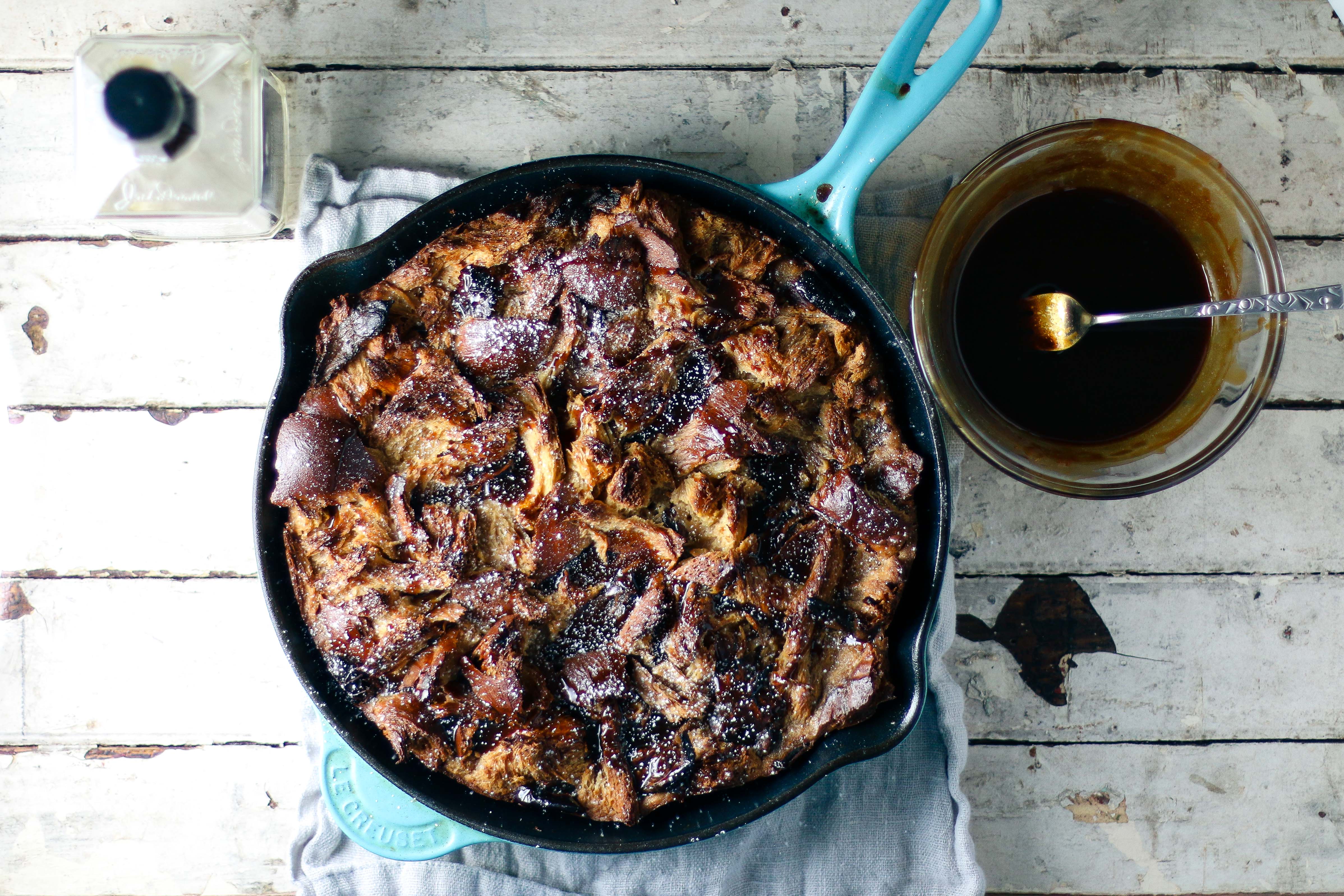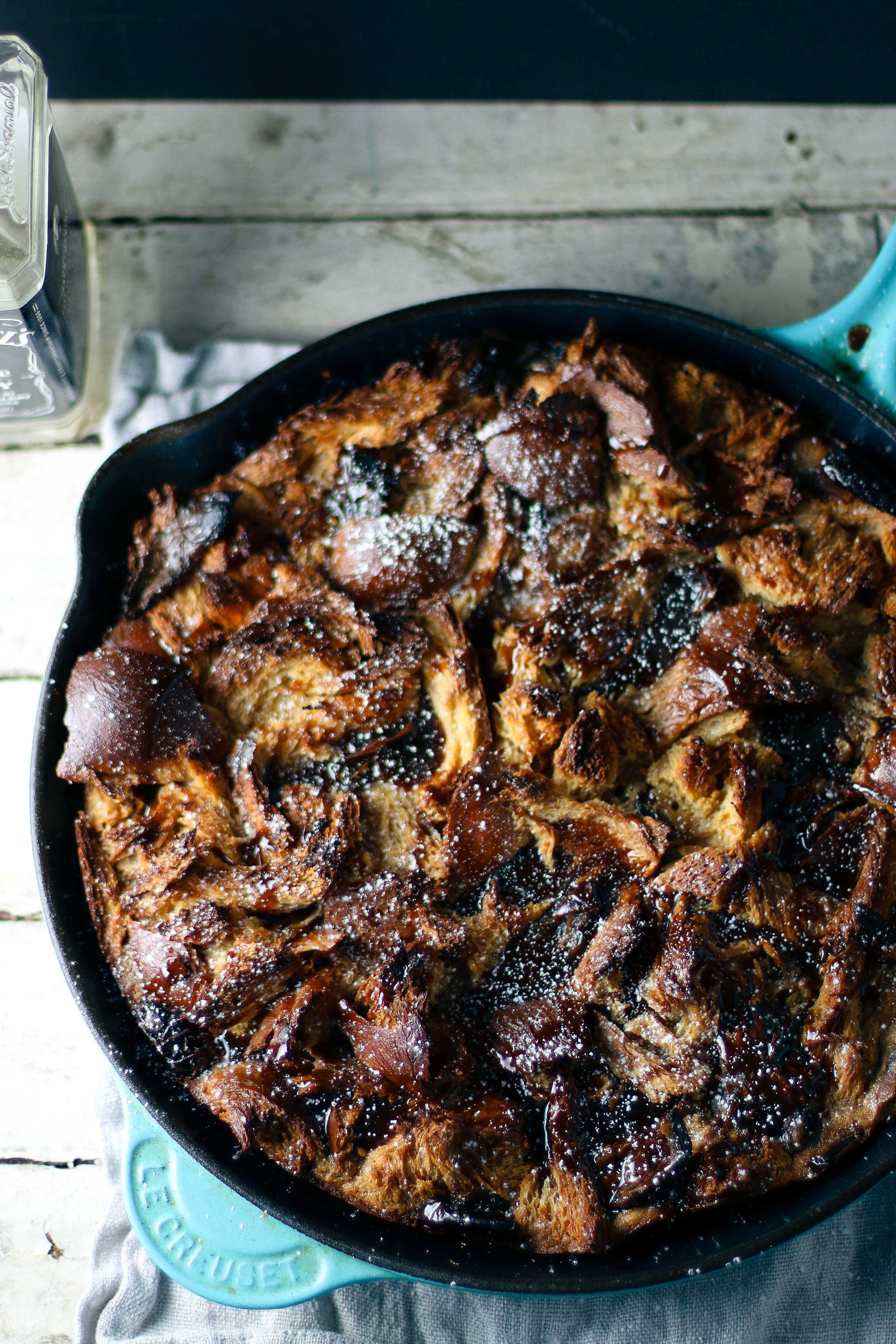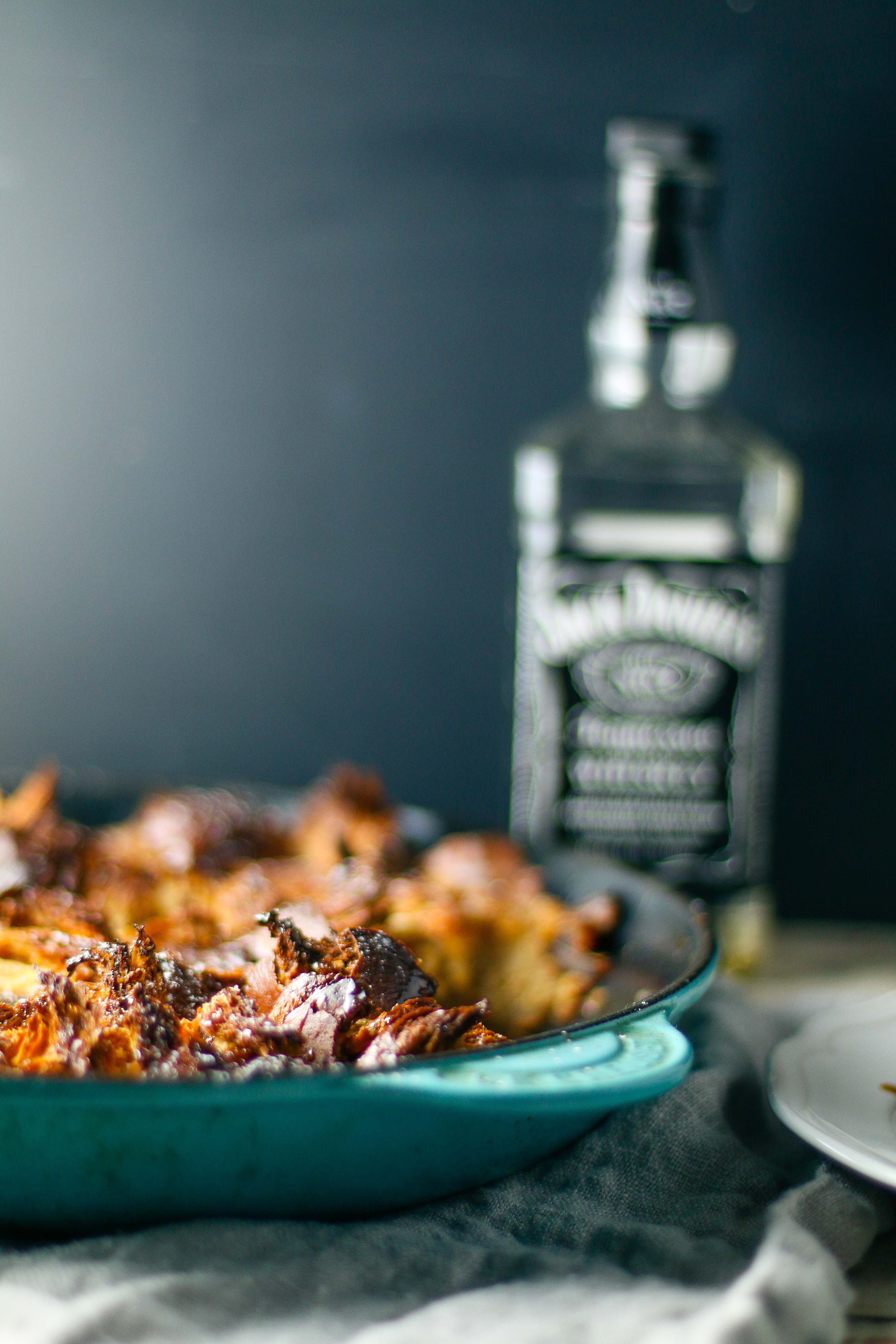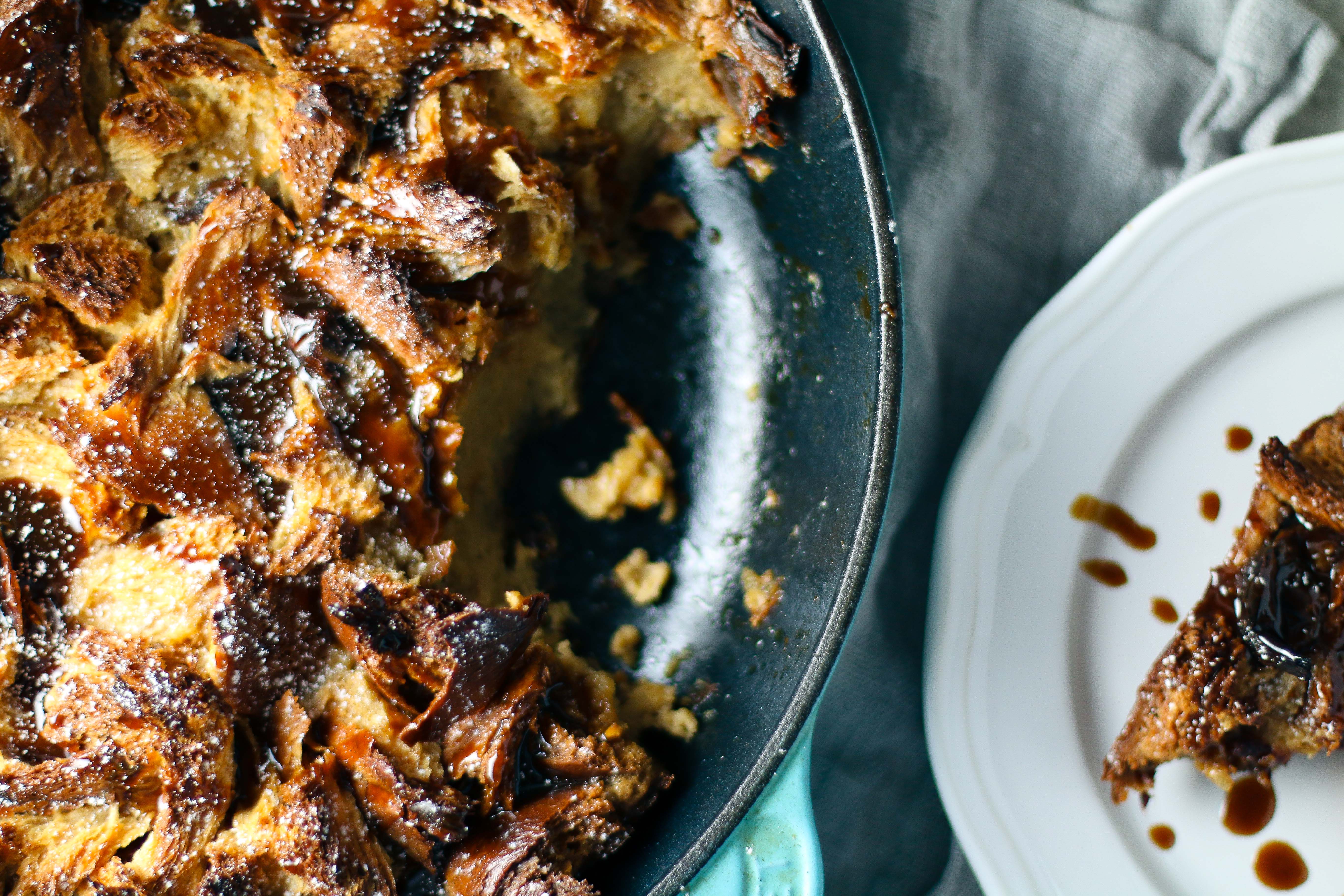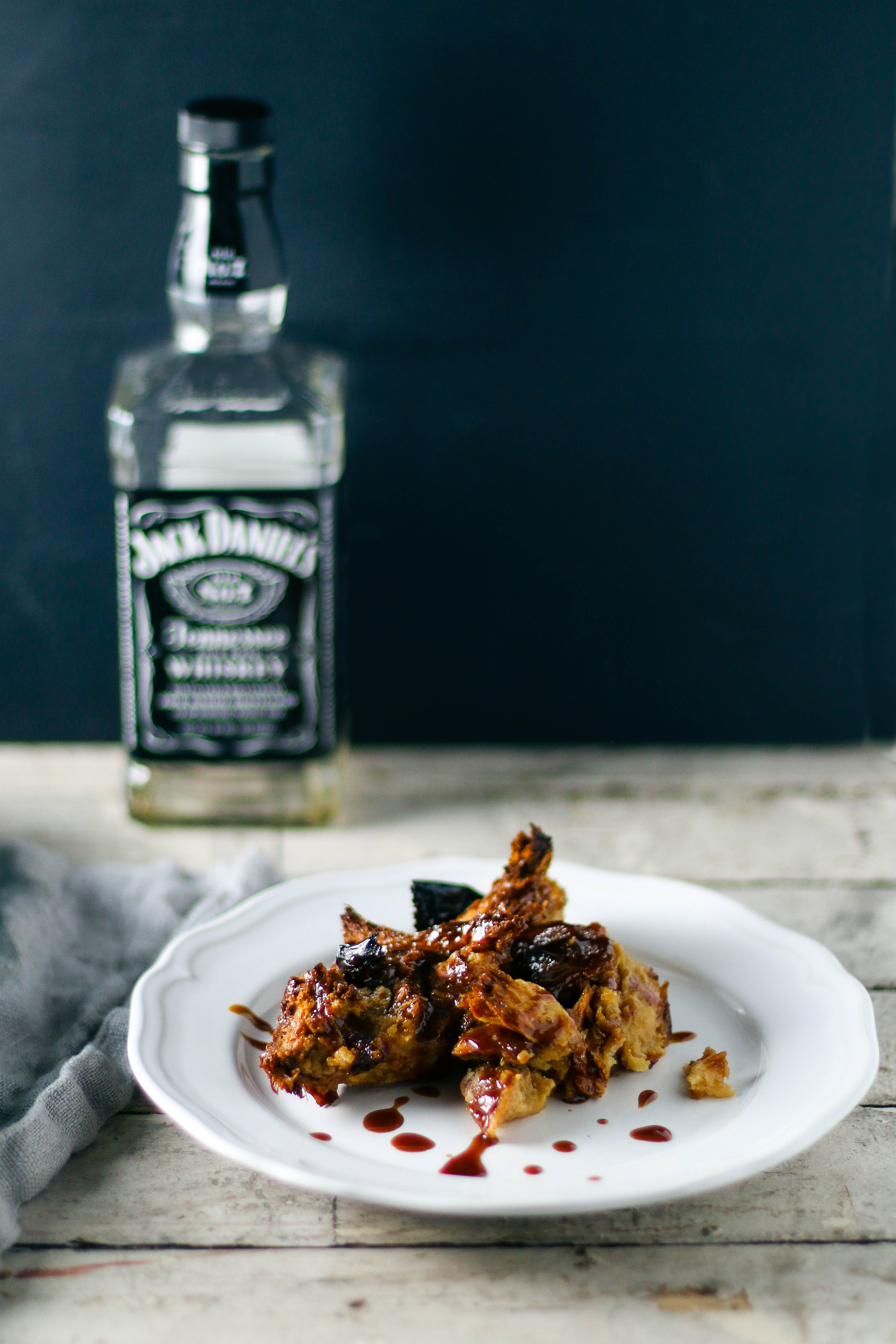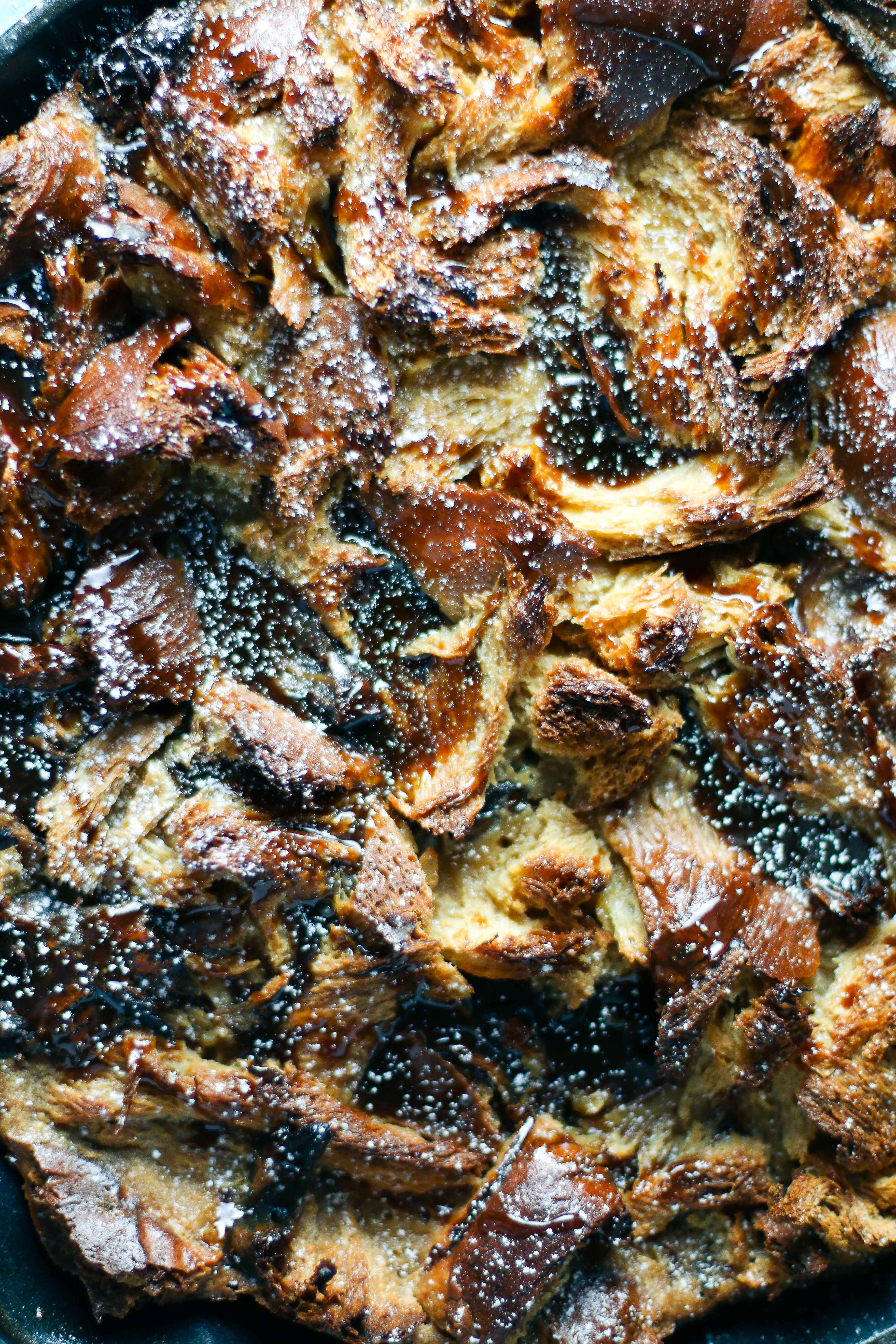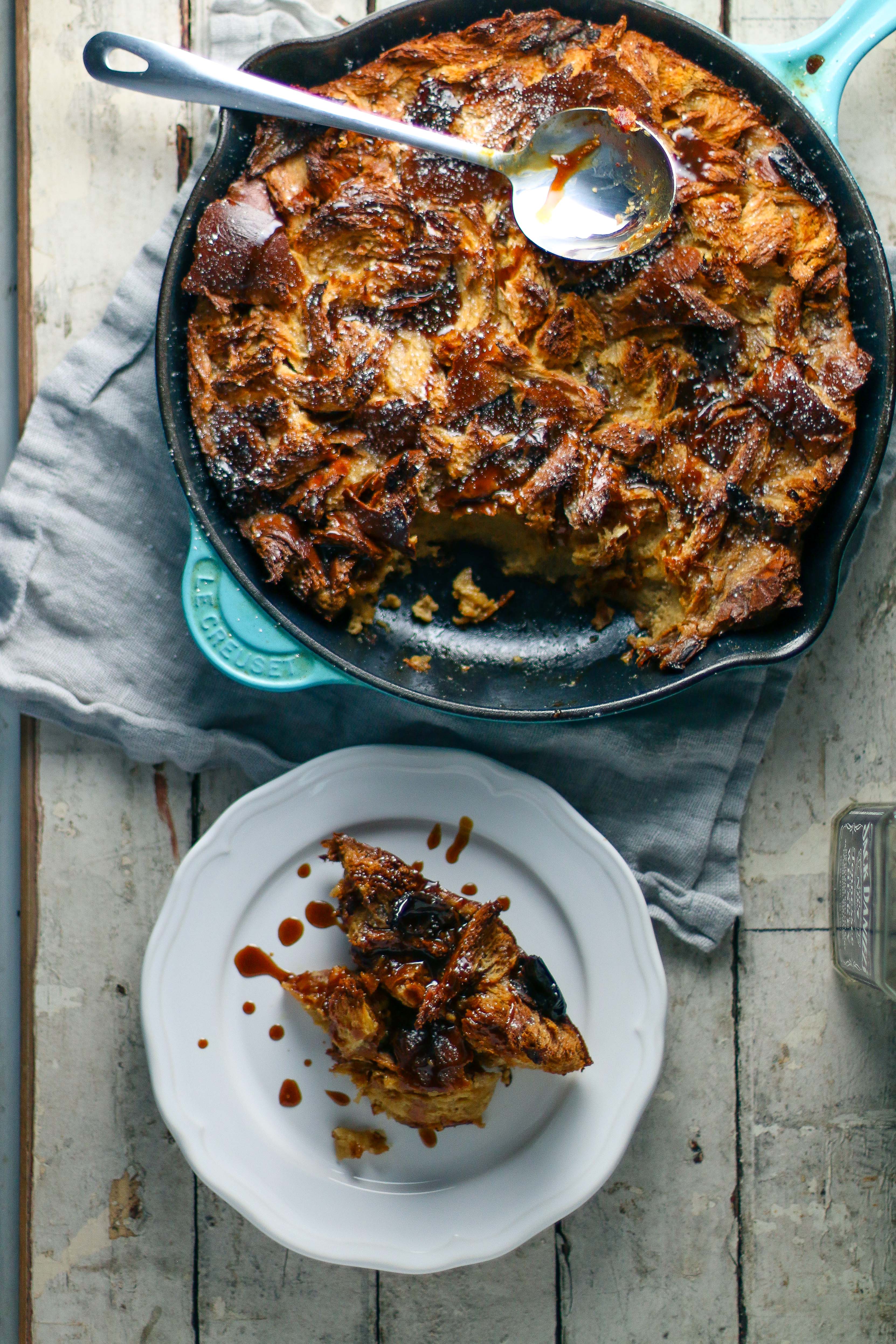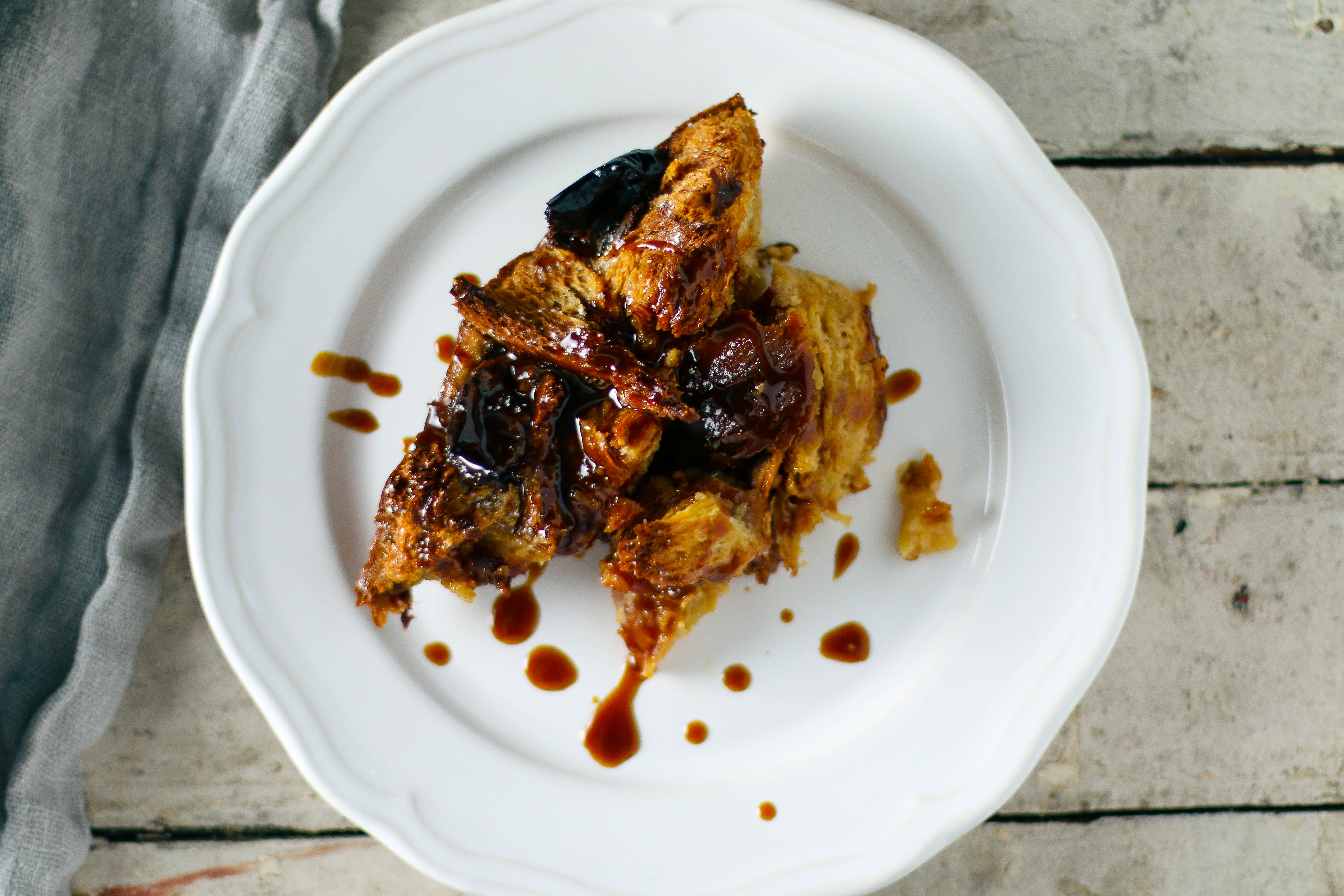 Whiskey Caramel Date Bread Pudding
makes 10-12 servings
[one_half padding="0 20px 0 0px"]
For the whiskey caramel:
2/3 cup brown sugar
3 Tb water
5 Tb unsalted butter, cut into small cubes
1/3 cup plus 1 TB heavy cream
2 1/2 Tb whiskey
1/4 tsp salt
1 (1 lb) day old Challah bread, torn into medium pieces (best done the day before so the bread dries out!)
6 Medjool dates, pitted and torn
1 cup sugar
1/2 cup brown sugar
6 eggs
1 cup milk
1 cup half & half
1/2 cup labane (or sour cream)
5 Tb unsalted butter, melted
1 Tb whiskey
1 tsp vanilla extract
1/2 tsp salt
1/3 cup of the whiskey caramel
Serve with a dusting of powdered sugar, extra caramel, vanilla bean ice cream, or whipped cream
[/one_half][one_half_last padding="0 0px 0 20px"]For the caramel, place the brown sugar and water in a heavy bottom sauce pot over medium-low heat. Let the sugar melt evenly. Once the caramel turns to a dark amber color, turn the heat off and whisk in the butter, heavy cream, and whiskey. Be careful! It will bubble up! Turn the heat back on to medium-low and bring to a gentle simmer. It should be dark and smooth. Turn the heat off, add the salt and set aside in a bowl to cool.
Butter a large cast iron skillet generously all along the bottom and sides. Place the torn pieces of challah into a large bowl and toss with the torn dates. Transfer the challah and dates into the buttered cast iron skillet. In the large bowl, combine the sugars and eggs. Whisk to combine. Add the milk, half & half, labane, melted butter, whiskey, vanilla, salt, and 1/3 cup of the caramel. Whisk until homogenous. Pour this mixture over the challah. It shouldn't cover the bread completely. Let sit for 1 hour at room temp or covered in the fridge overnight.
Pre-heat oven to 350˚F. Bake for 1 hour until the custard is set and the top is golden brown and crispy. Let cool for at least 15 minutes. Dust a bit of powdered sugar over top and drizzle with the extra caramel. Serve with ice cream or whipped cream if desired! Enjoy!
[/one_half_last]