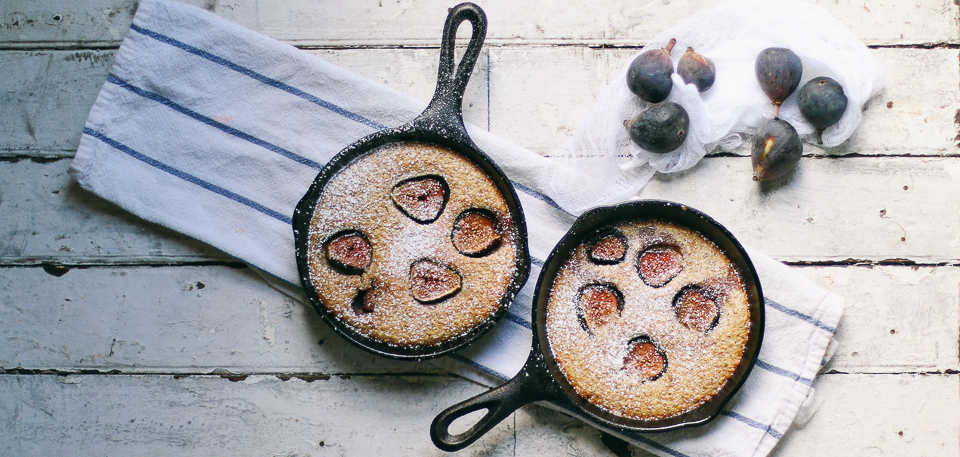 Fig & Brown Sugar Clafoutis
My gag reflex begins to act up when I hear the word "trending". Barf. Ok, that's extreme. That being said, here are some trends I hate and love.
Trends I can't stand:
Gender revealing cakes. Cute, but personally, I think you would be just as surprised if you were just told. Pregers* shouldn't be ingesting all that food coloring anyway.
Bacon in baked goods. Enough already. It's gross. Novelty has worn off. It was interesting and tasty for a bit but that doesn't mean that bacon should be added to every kind of muffin, cupcake, cake, candy, loaf, or cookie out there.
Waffling anything that's not a waffle. What's the point? Will it waffle? Yes, does that mean you should do it? Probably not.
Pumpkin Spiced anything. Enough said.
Trends I love:
Avocado on toast. Not really a trend, but everybody's doing it. And it's because it's delicious.
Baking bread at home. Also not a trend since it's been done for hundreds of years… But it's more common now. I also needed another point to this list because things look good in threes.
*Pregers: Pregnant woman. I'm also making an assumption that they shouldn't be ingesting food coloring. I may just have an intense dislike for food coloring and cakes because of my many years of colored hands working with designer fondant cakes.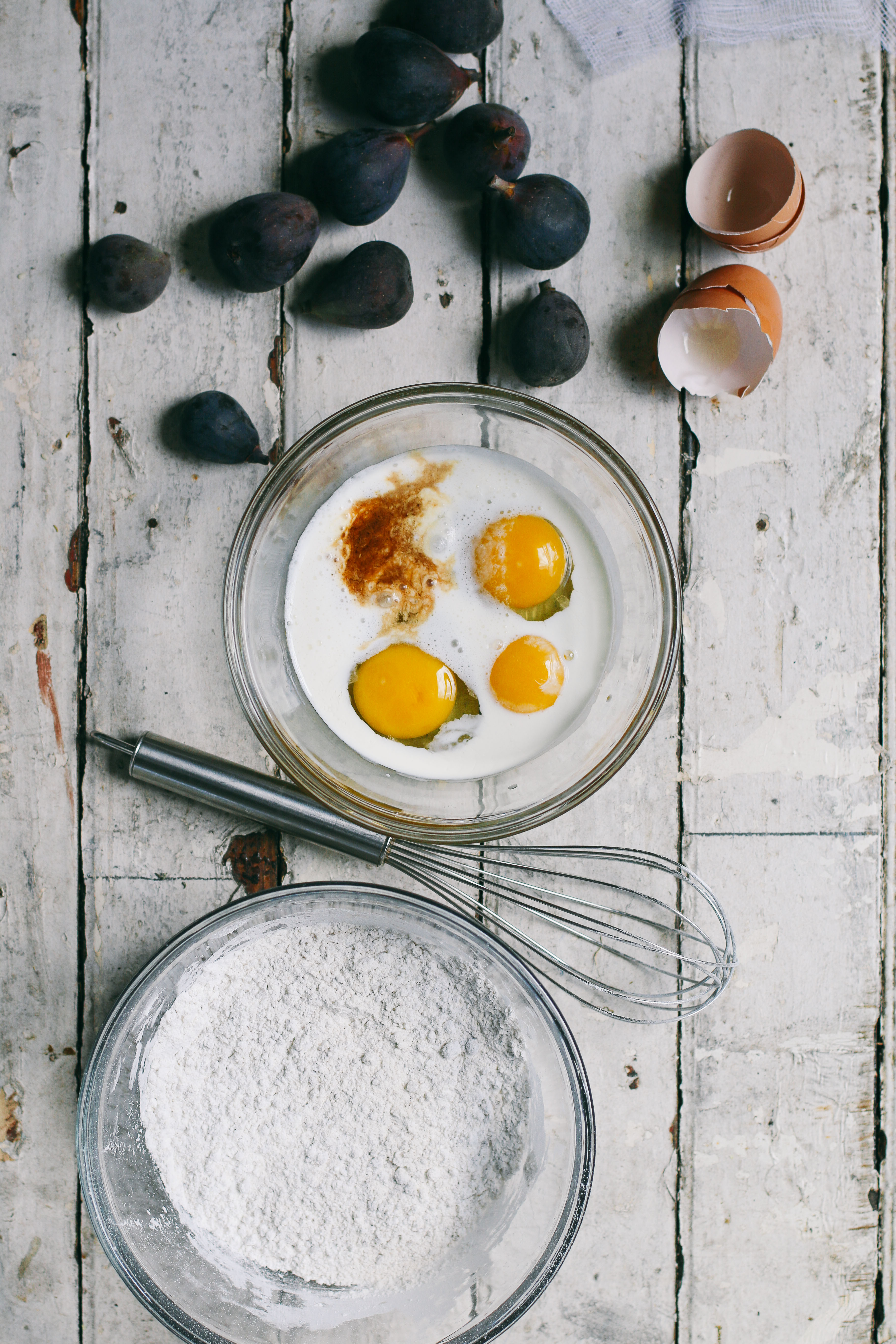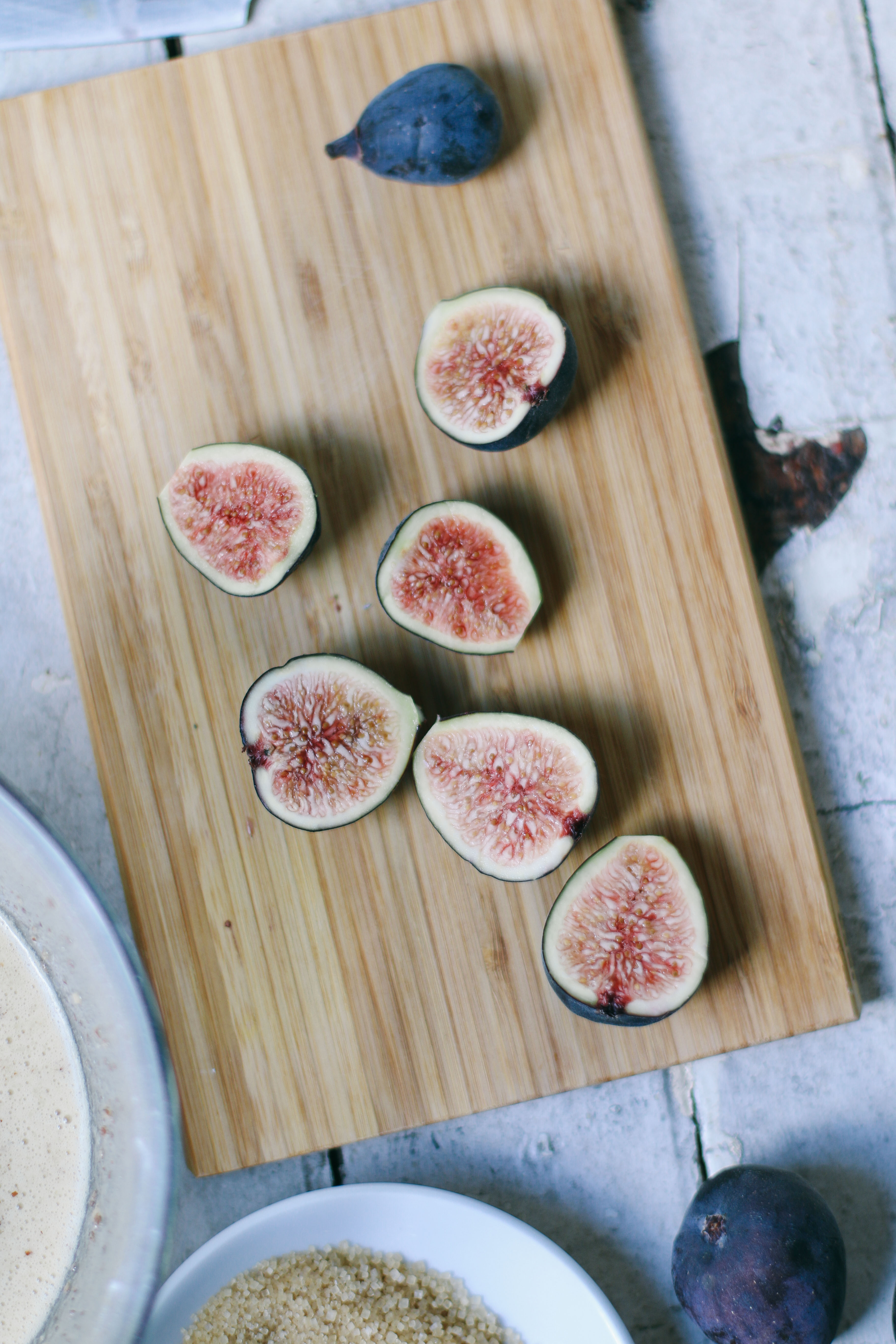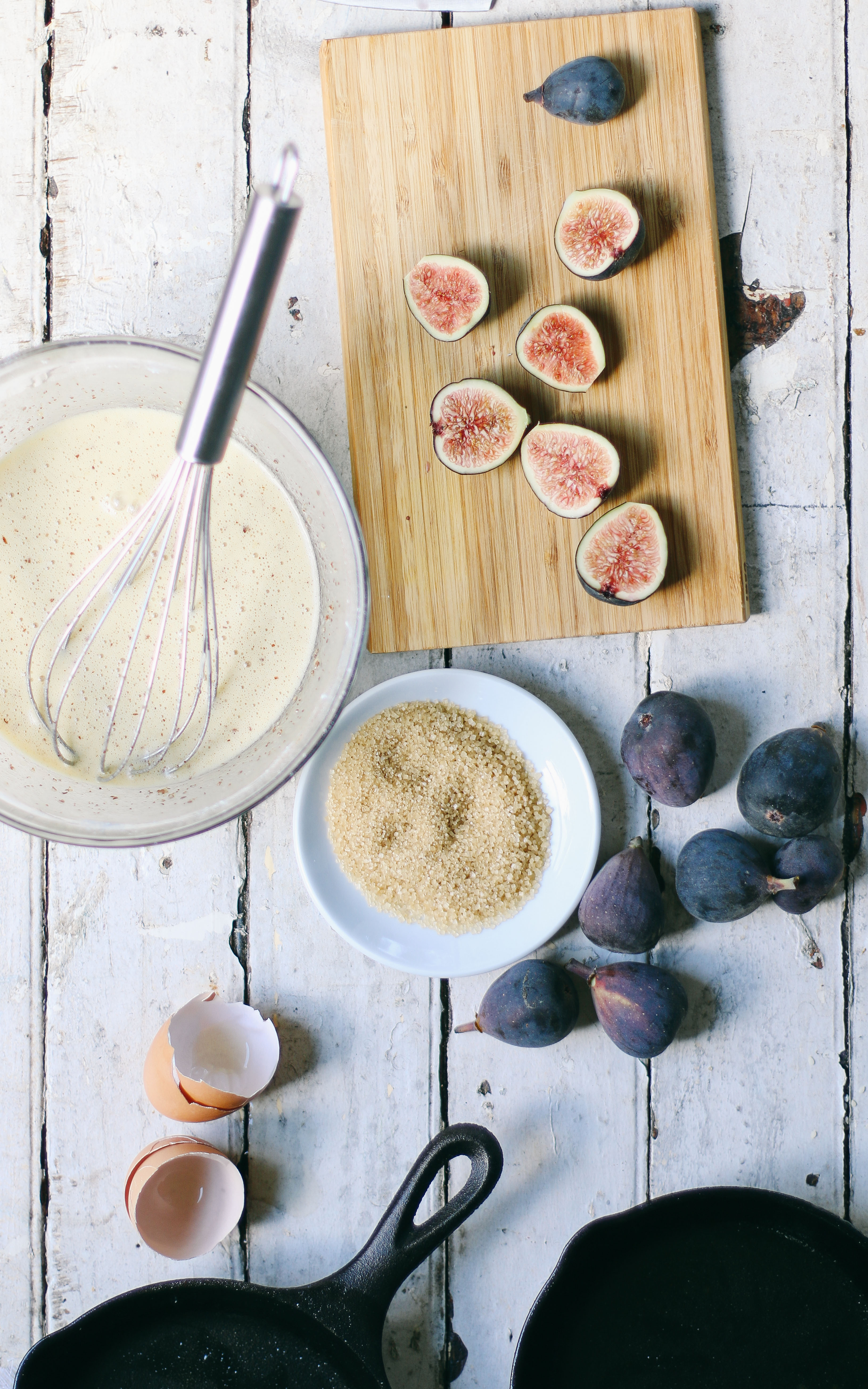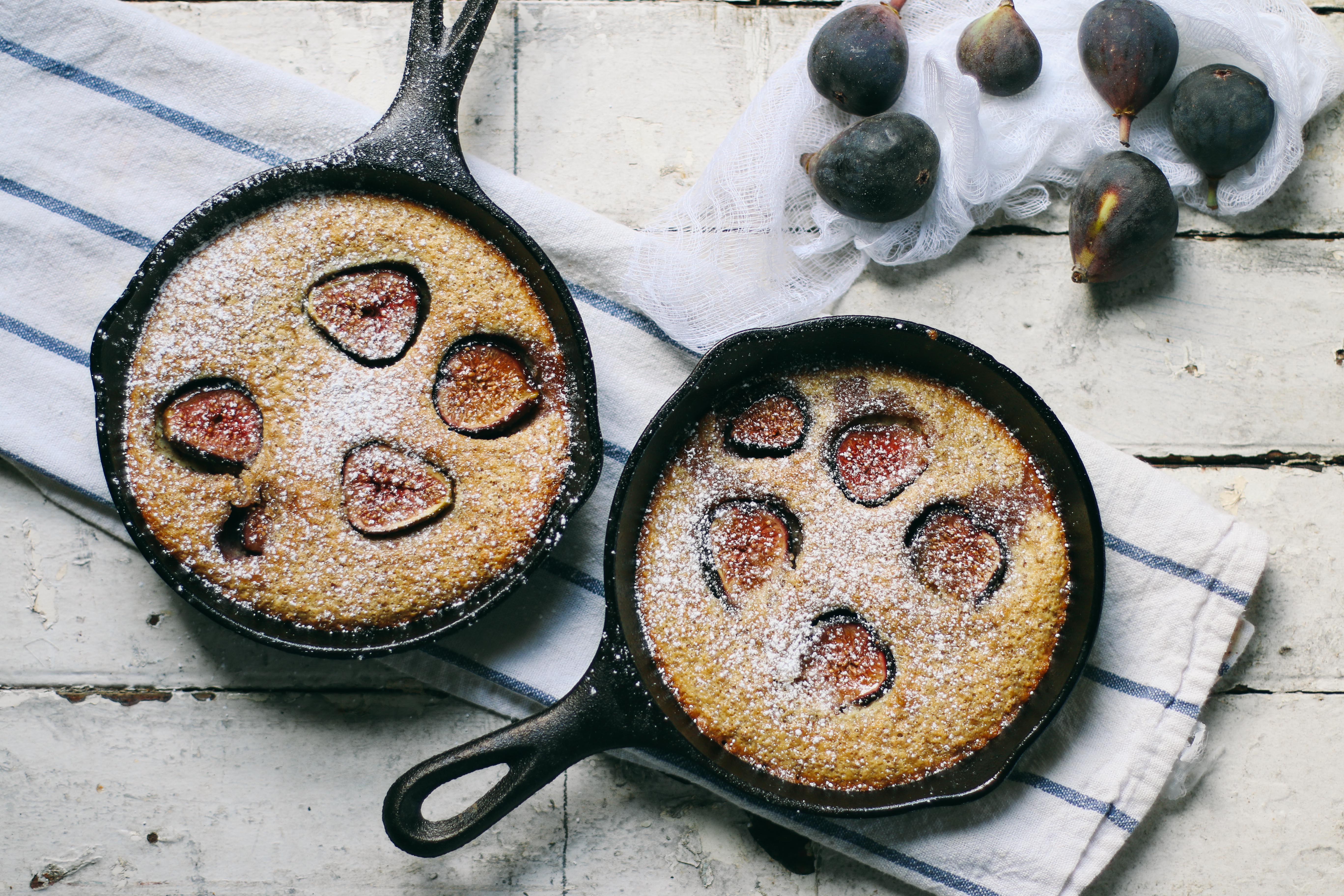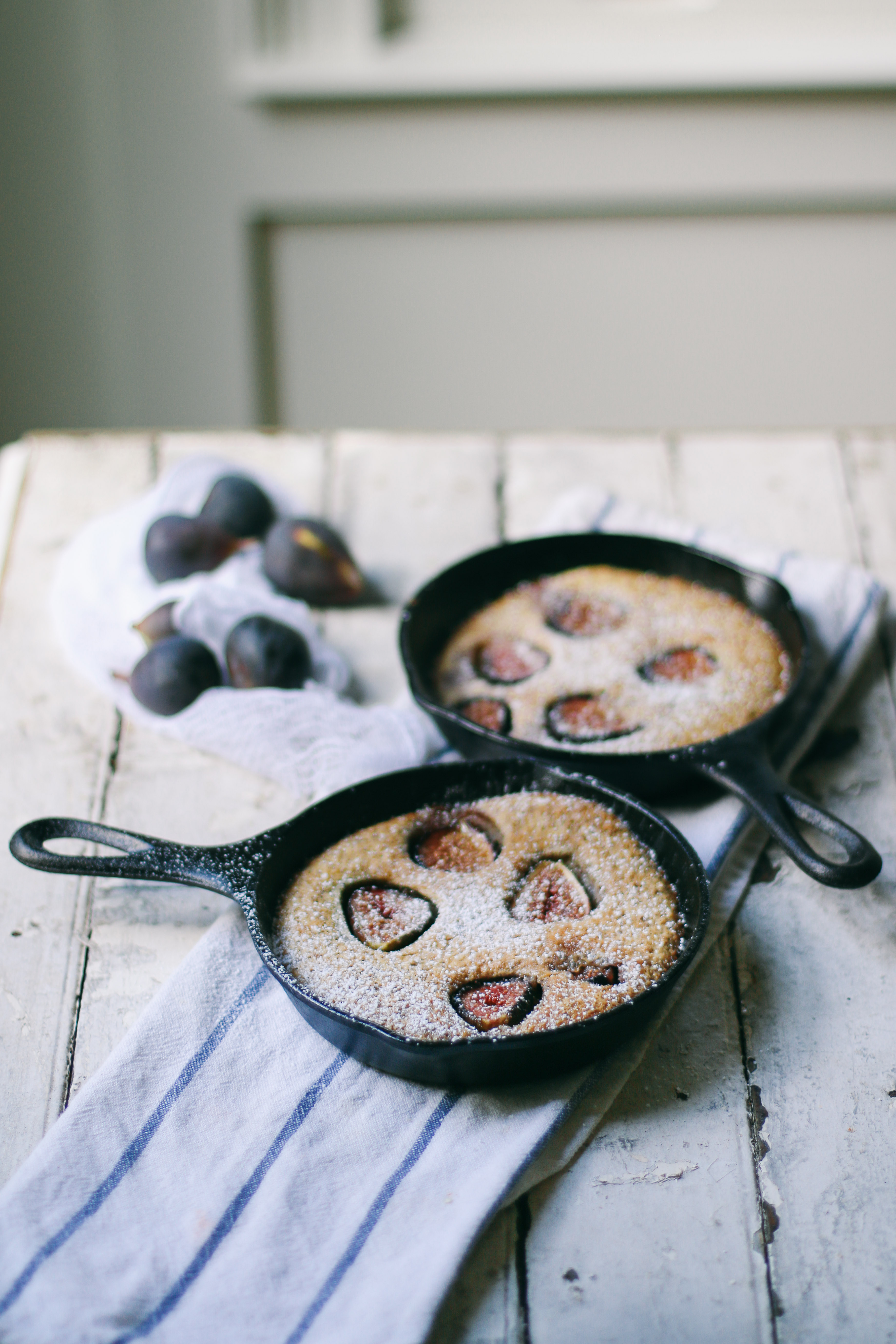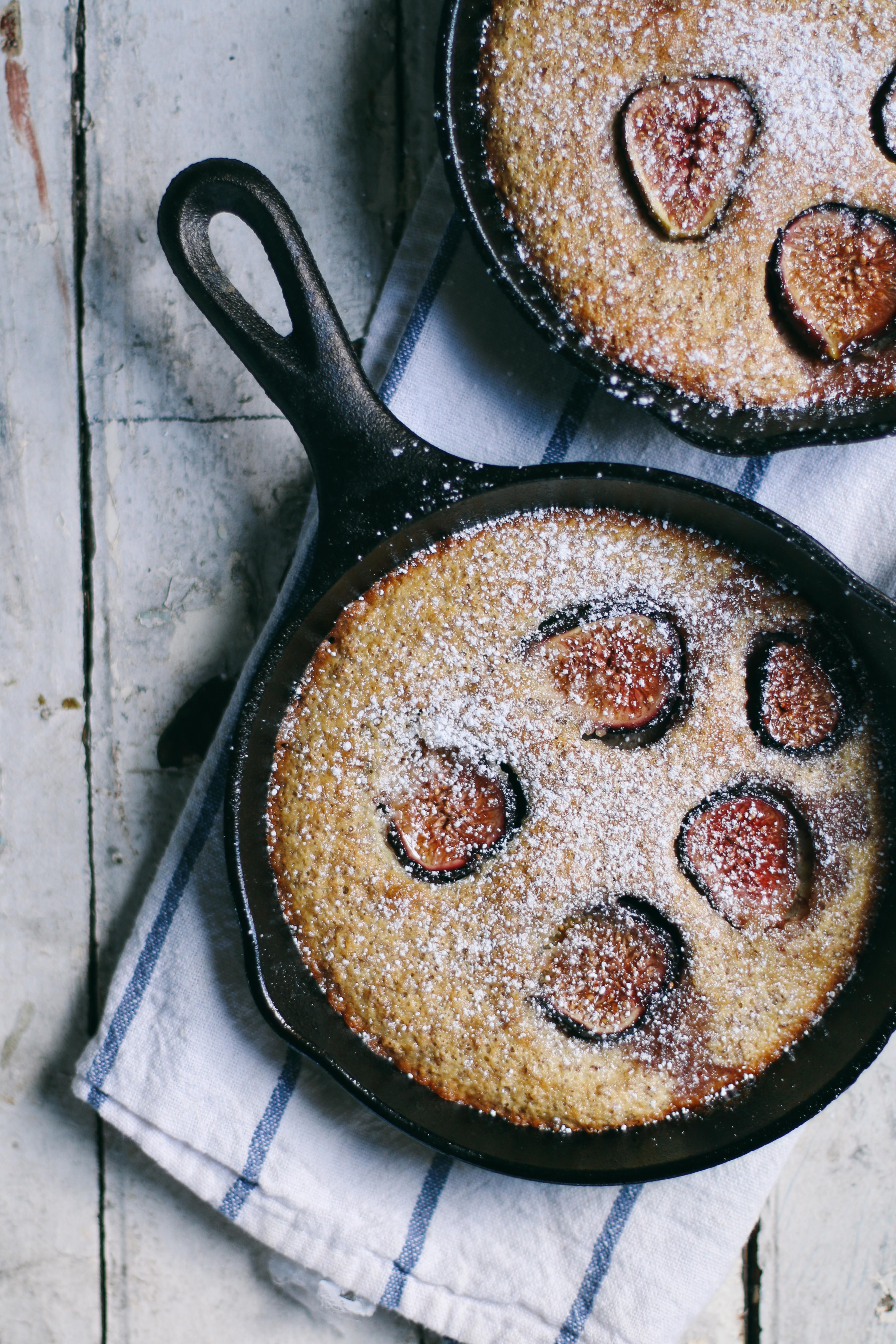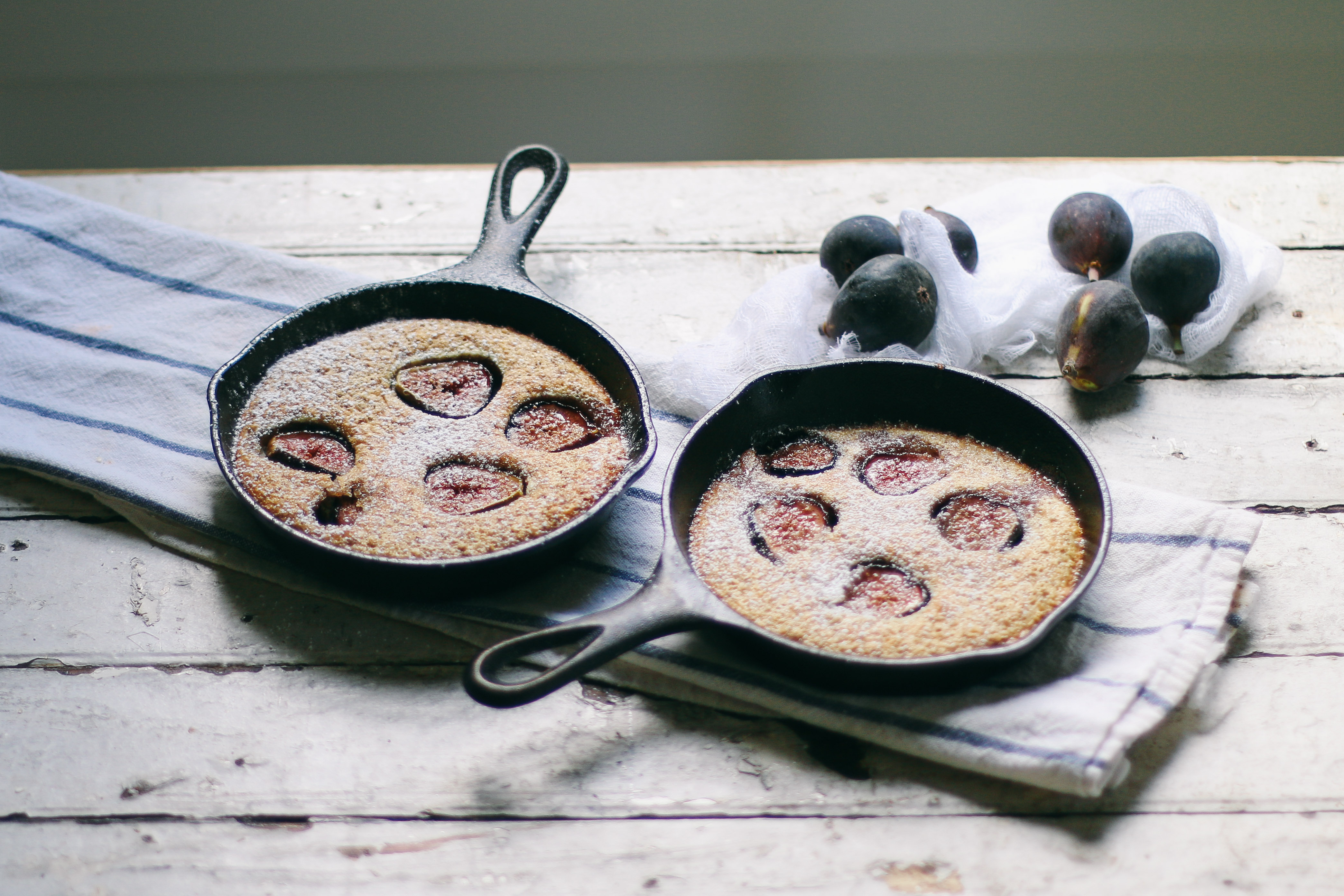 Fig & Brown Sugar Clafoutis
Makes 4 servings
Recipe from Donna Hay Simple Dinners
[one_half padding="0 20px 0 0″]
Dry ingredients:
1/2 cup almond meal (60 g)
1 Tb cornstarch
1/2 cup confectioners sugar (110 g), sifted
Wet ingredients:
2 eggs
1 egg yolk
2 Tb unsalted butter, melted (30 g)
1 tsp vanilla extract
2 Tb heavy cream
5-6 fresh figs, cut in half lengthwise
1/4 cup brown sugar for figs
confectioners sugar for garnish
[/one_half][one_half_last padding="0 0px 0 20px"]1. Pre-heat oven to 350˚ F. Grease 2 mini cast iron skillets with butter. If you do not have these, use four 1 cup capacity ramekins or shallow oven-safe dishes.
2. Combine all dry ingredients in a bowl.
3. Combine the wet ingredients in a different bowl until homogenous.
4. Pour wet ingredients into the dry and mix together until just combined.
5. Pour into each skillet/ramekin.
6. Press the cut side of each fig into the brown sugar and place in the batter, cut side up.
5. Bake on a sheet tray for 30 minutes or until a skewer comes out clean when tested.
6. Let cool for at least 15 minutes.
7. Dust with confectioners sugar and serve. Enjoy! [/one_half_last]