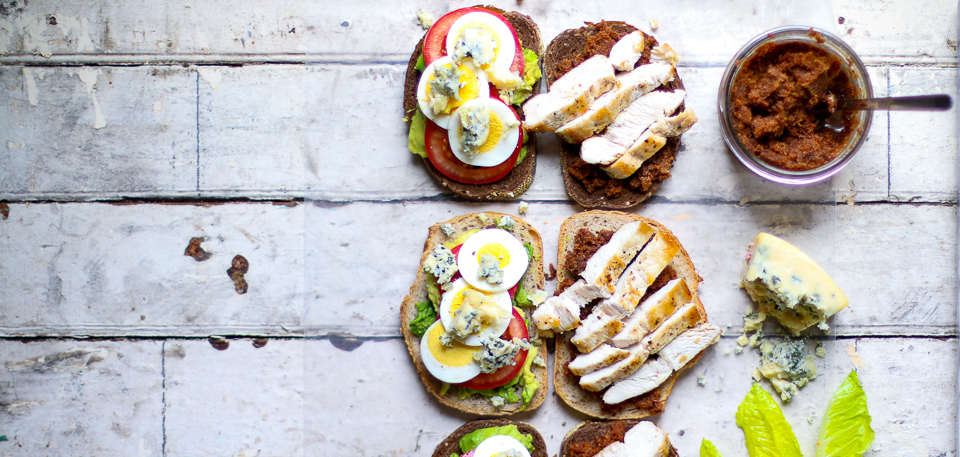 I love grocery shopping. With my bags in hand and no recipe in mind, I walk in giddily, throw my hair up, grab a cart and push everyone out of my way. Grocery stores are inspiring. I'm that a-hole that parks their cart while walking up and down the aisle, fumbling the eight items in my arms and simultaneously deciding what kind of jarred olives I want. I even love the (usually) bad music they play. If I could, I would check out every product item by item. I find an ingredient and build a recipe around it. It's pretty dorky, but I just let that item speak to me. I ask it to whisper gently in my ear. That's weird… When time allows, I pride myself in finding some really great stuff – round Italian fennel savory cookies, an intensely flavored tube of sun-dried tomato paste, flake charcoal sea salt, or this McEwan's Own Bacon Jam. Oh. My. Gosh.
First of all,  McEwan, in Toronto, is breathtaking. Exquisite products. All of us shop visually and this is one of many things that McEwan does so well. Everything is pristine and displayed so decoratively. A pyramid of apples won't go tumbling to the ground when you grab one. You need to see this wall of olive oil to believe it. I spent about 17 minutes just tasting them all. I probably killed a whole baguette while doing it too. Every department is it's own small artisanal shop.  The reason for this, in my opinion, is the fact that it was created by a chef, Mark McEwan. It reminds me a lot of Eatly in New York.
Secondly, they make so many of their own products. Soups, sauces, jams, marinades, and bacon jam. Ugh… so good. On my way over to the meats, I passed by the cheese department and the word "bacon" caught my eye. Naturally. I mean, they add coffee to the jam for Pete's sake! It has an intense umami, bacon flavor. It's so strong. I couldn't resist. After making these sandwiches, I started putting the jam on ritz crackers. And when those crackers were gone, I spoon ate it. #notsorry.
Also, McEwan is carrying Moo Milk Bar products. That's my bakery. Shameless plug. Next time you go food shopping, take your time, look at each product, then start creating. You will be surprised to find that meals created with the inspiration of your grocery store are some of the best meals you will make.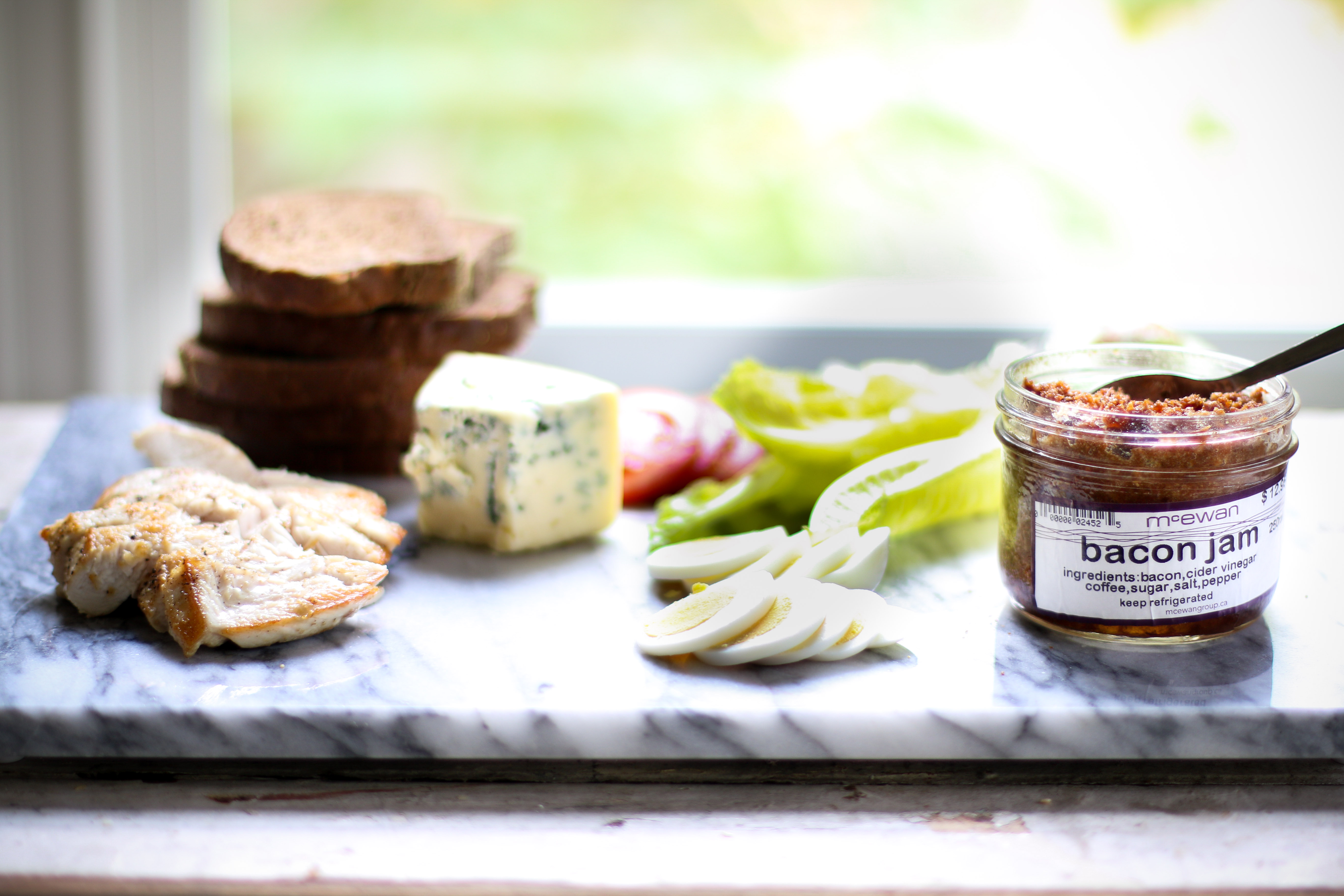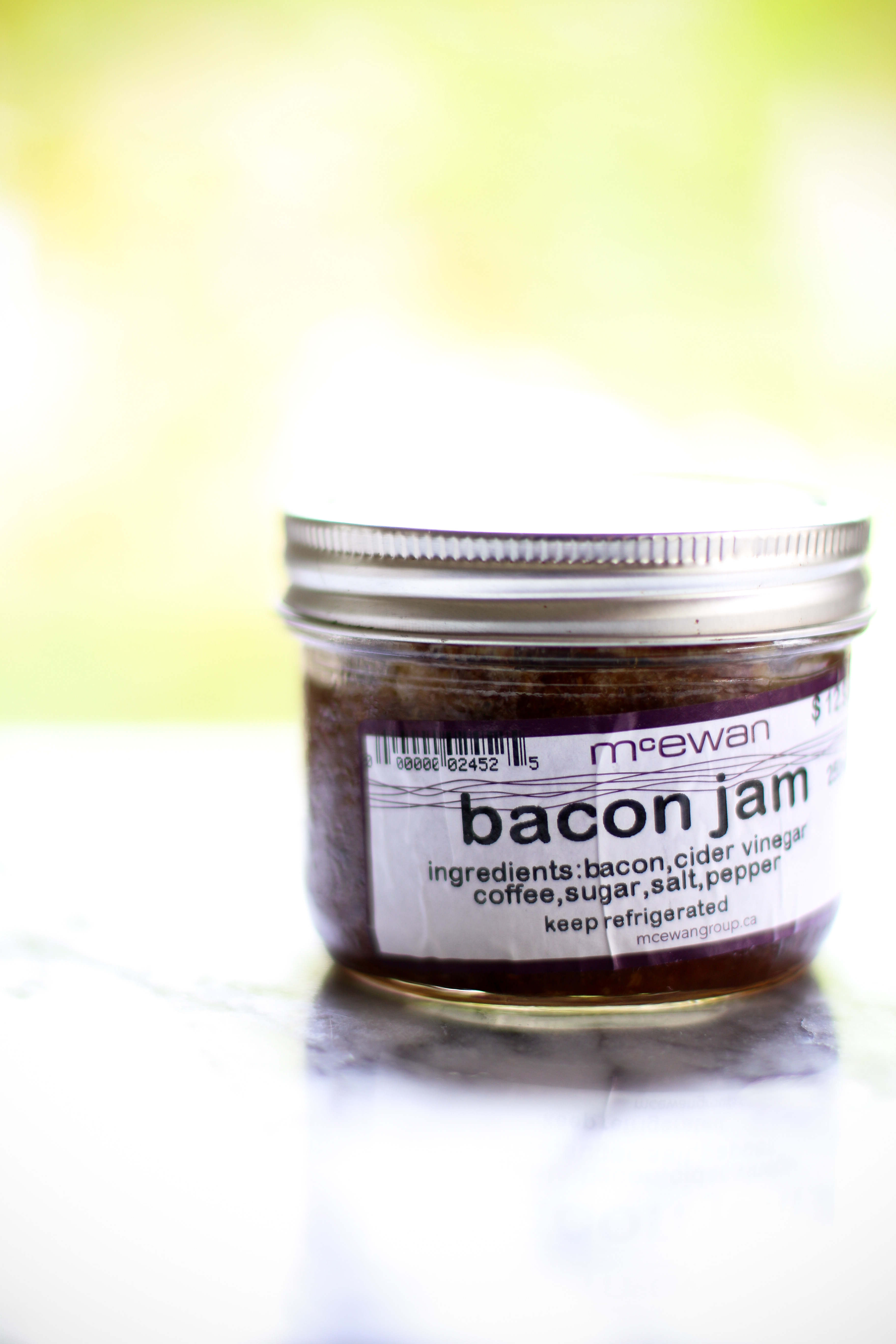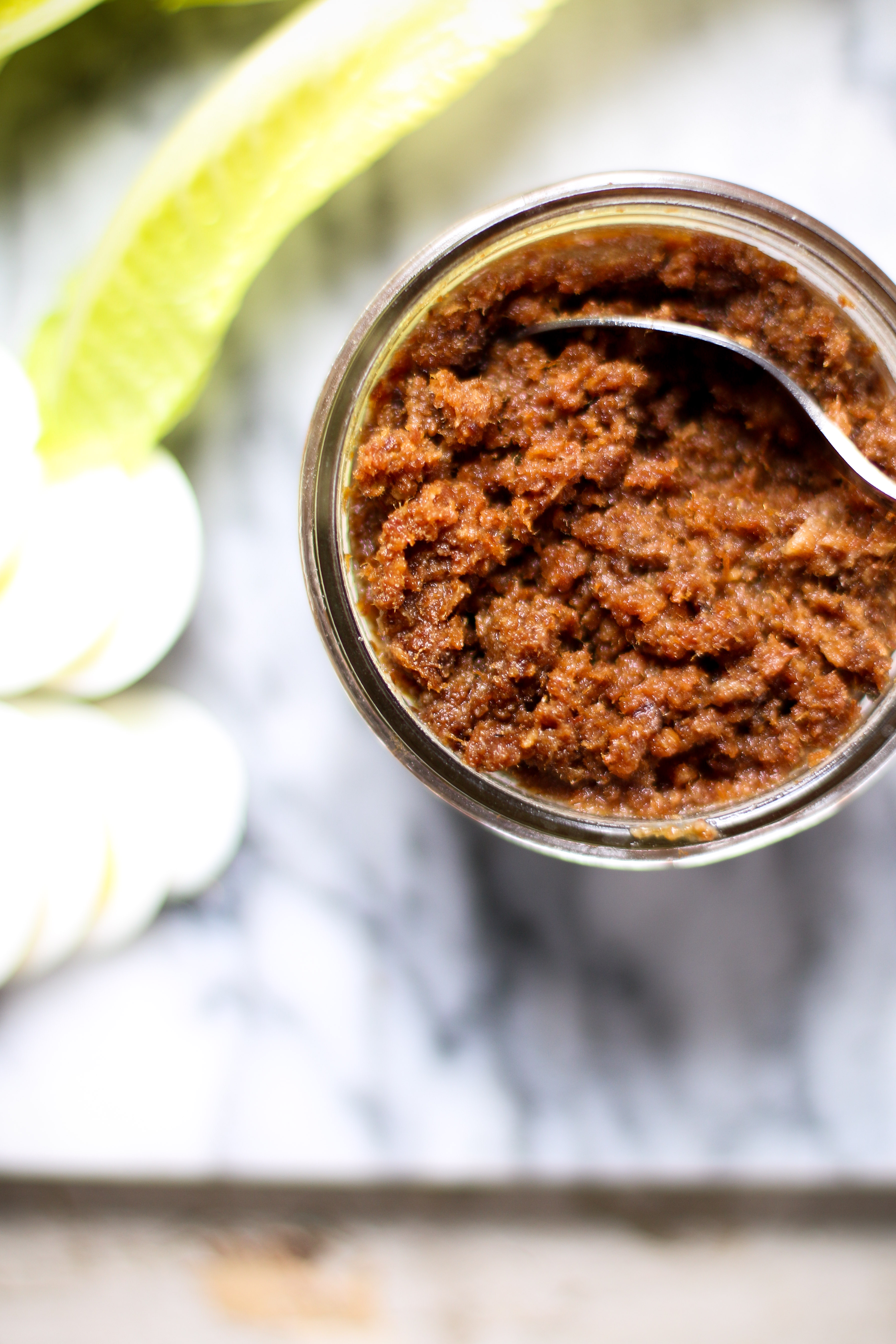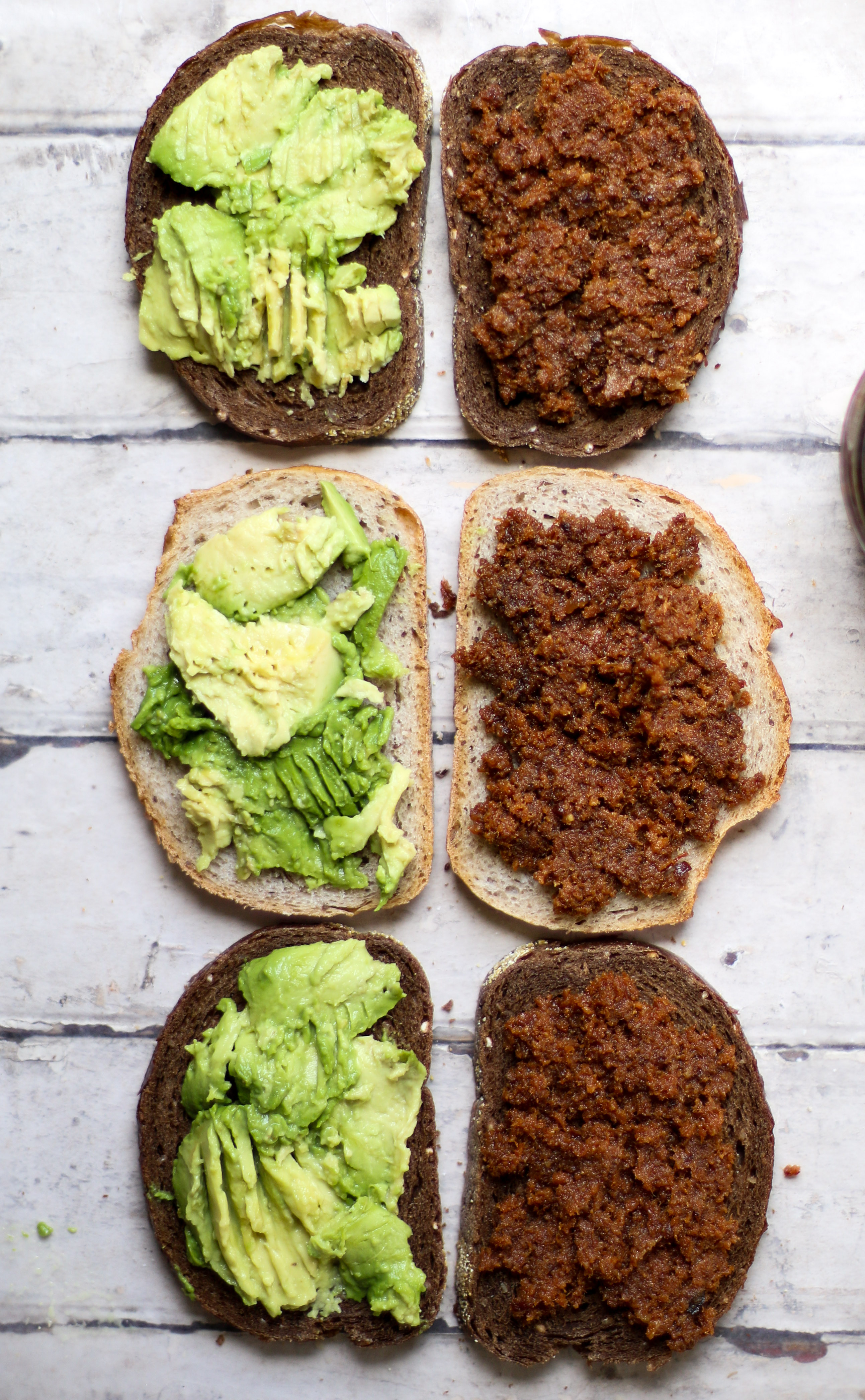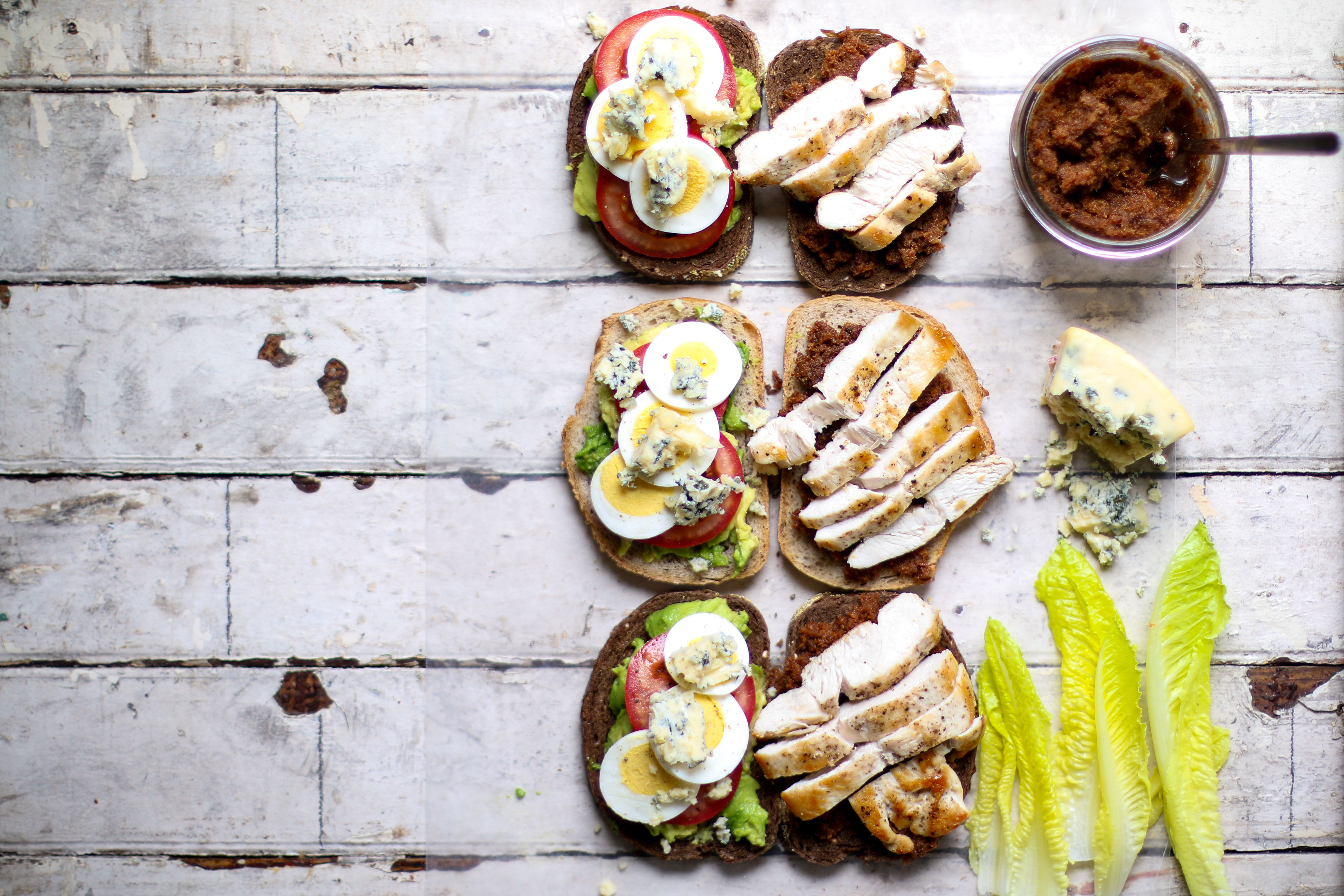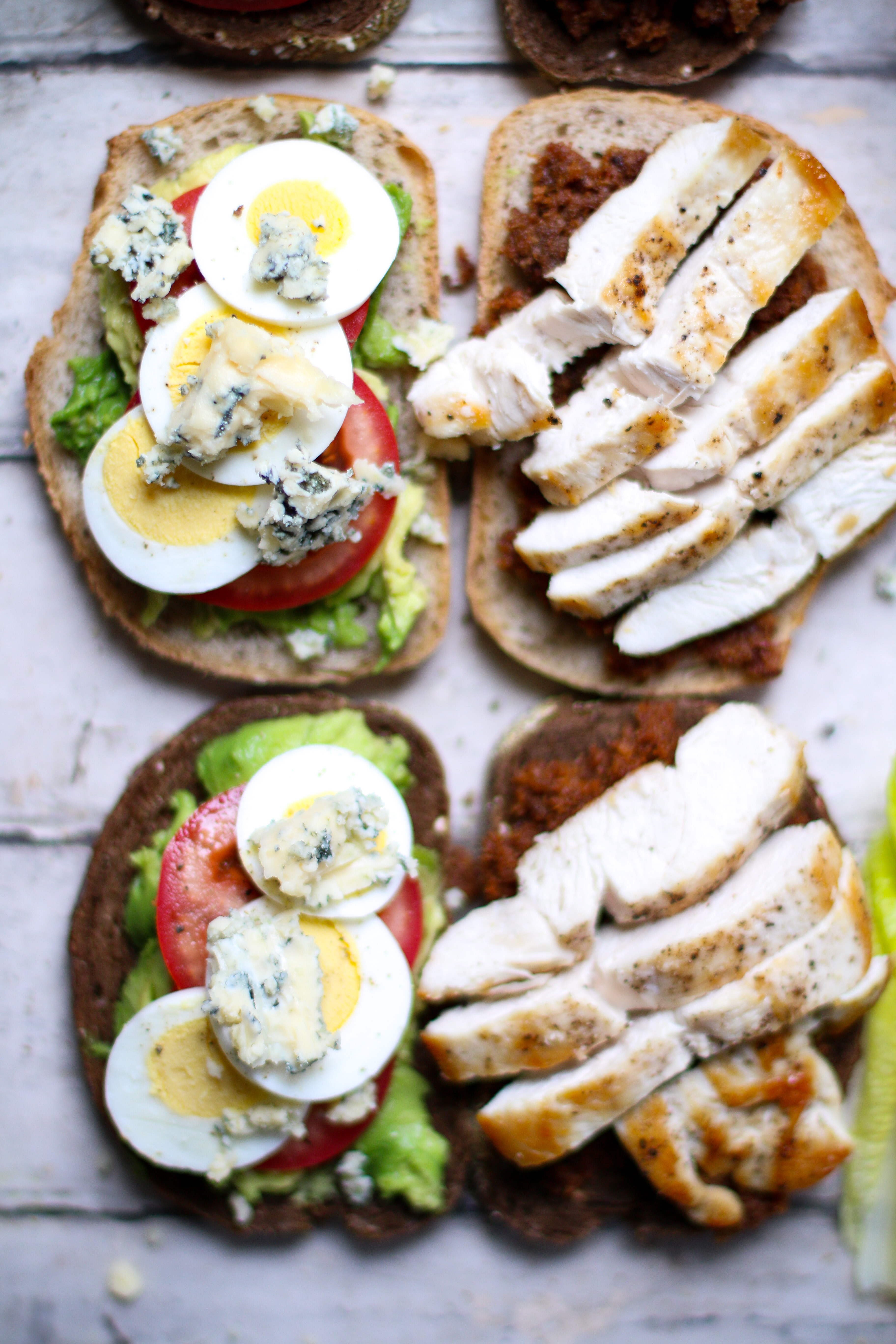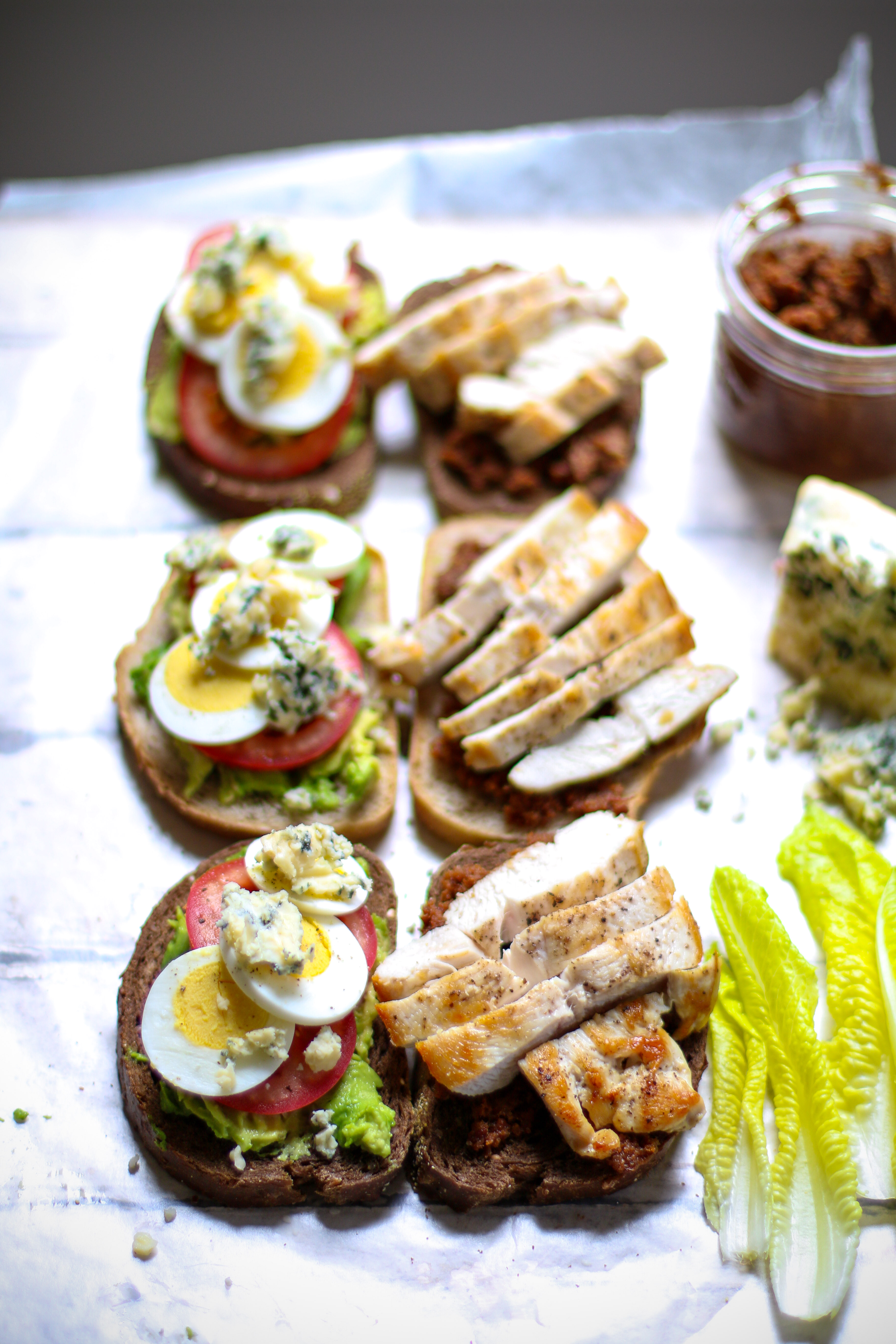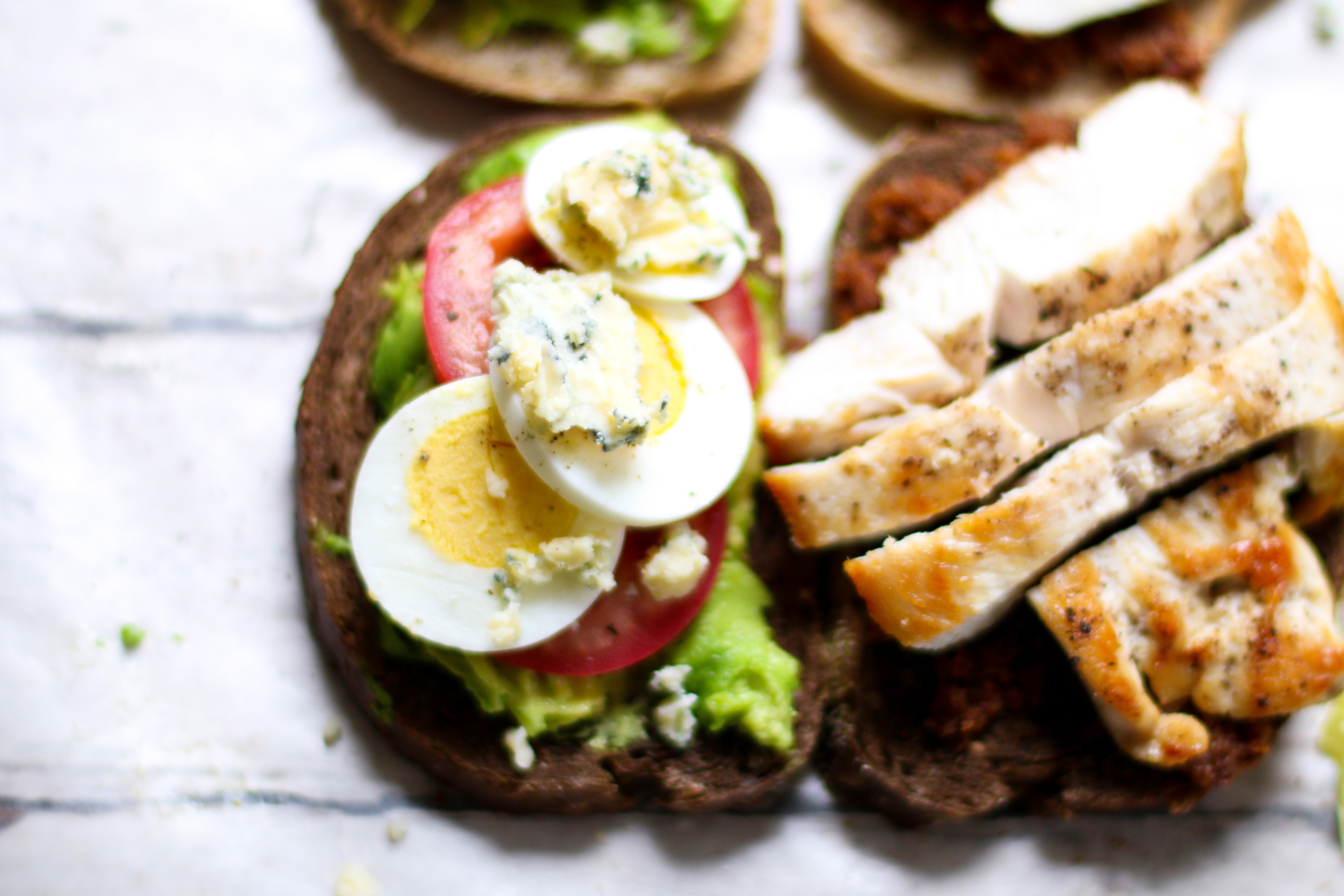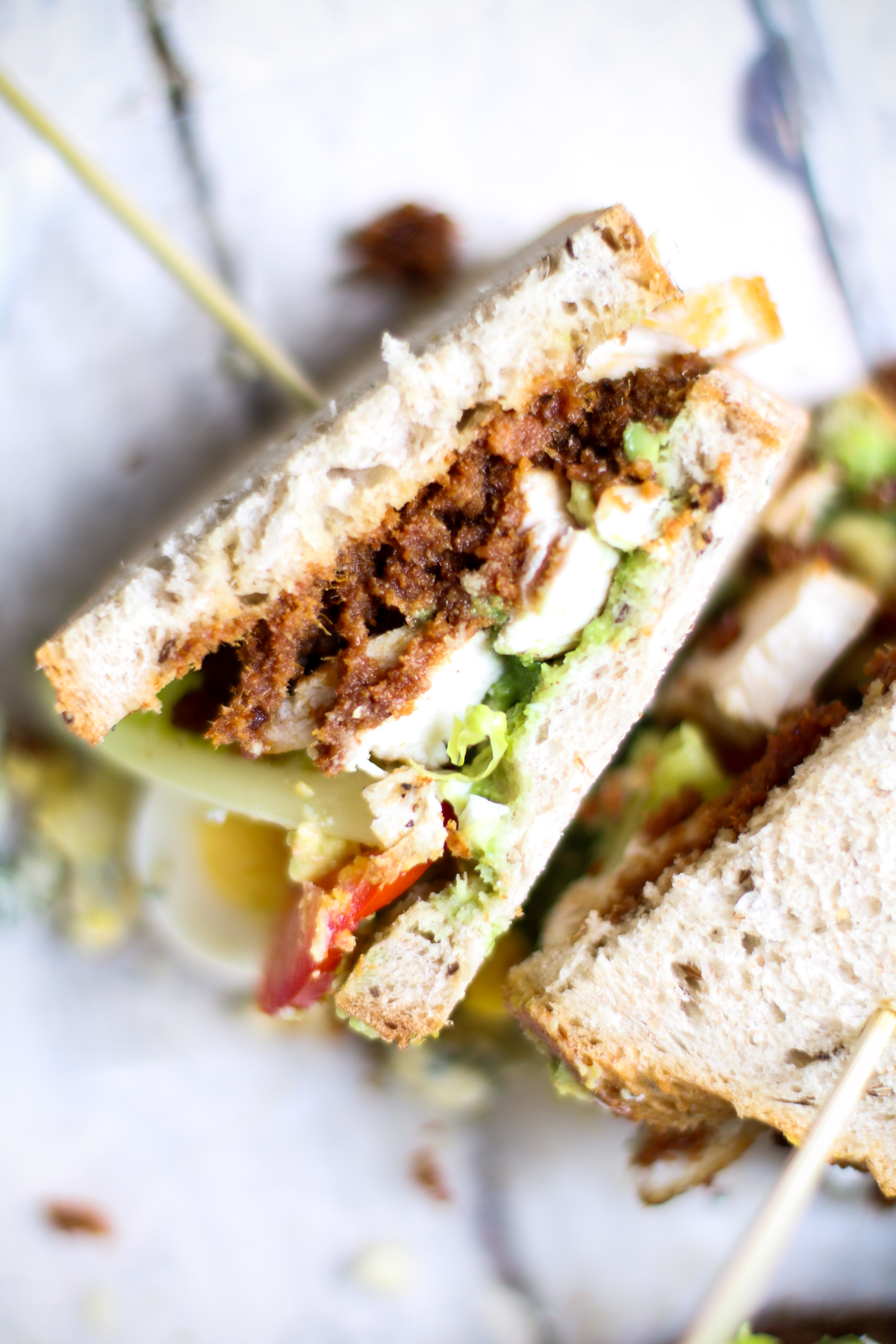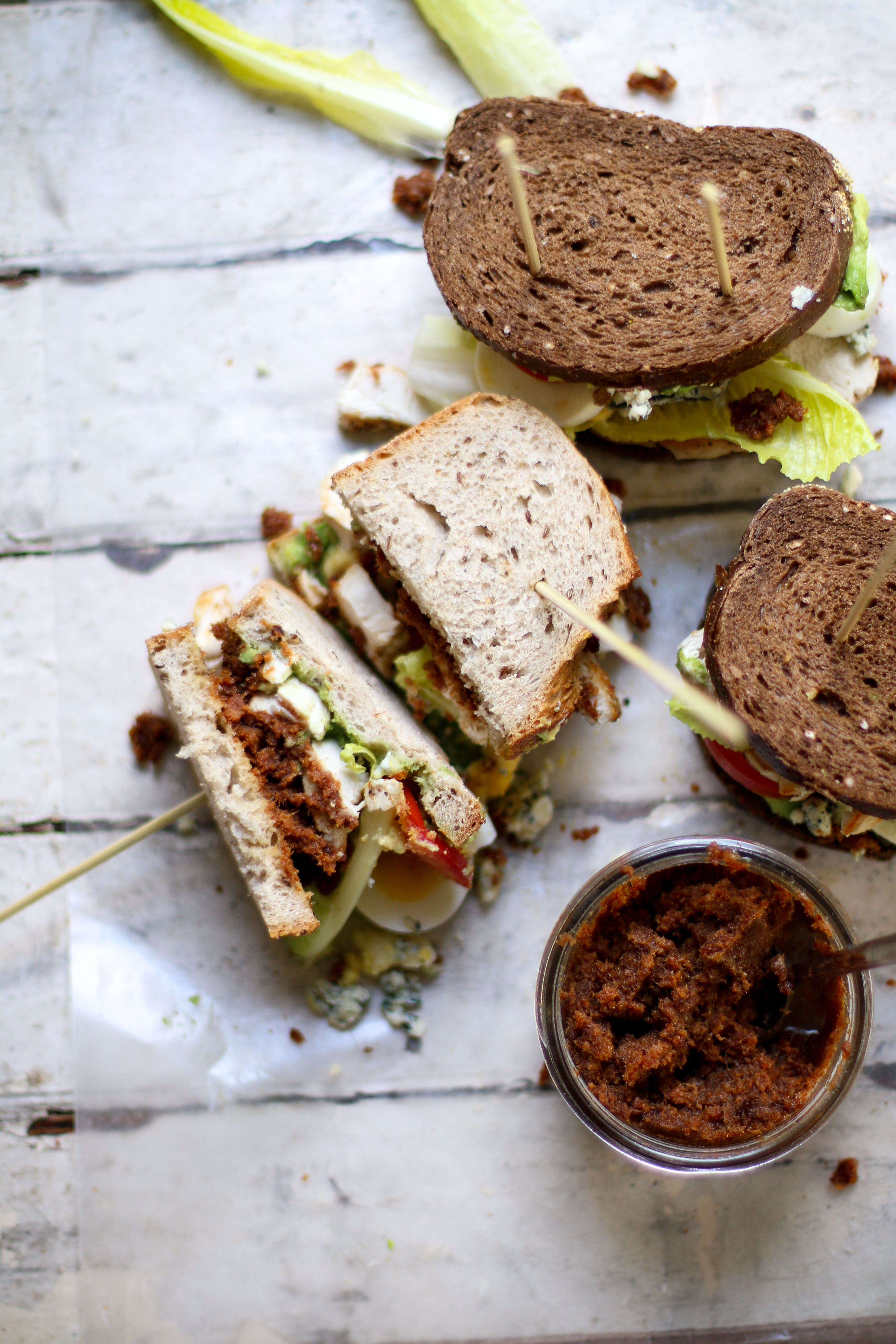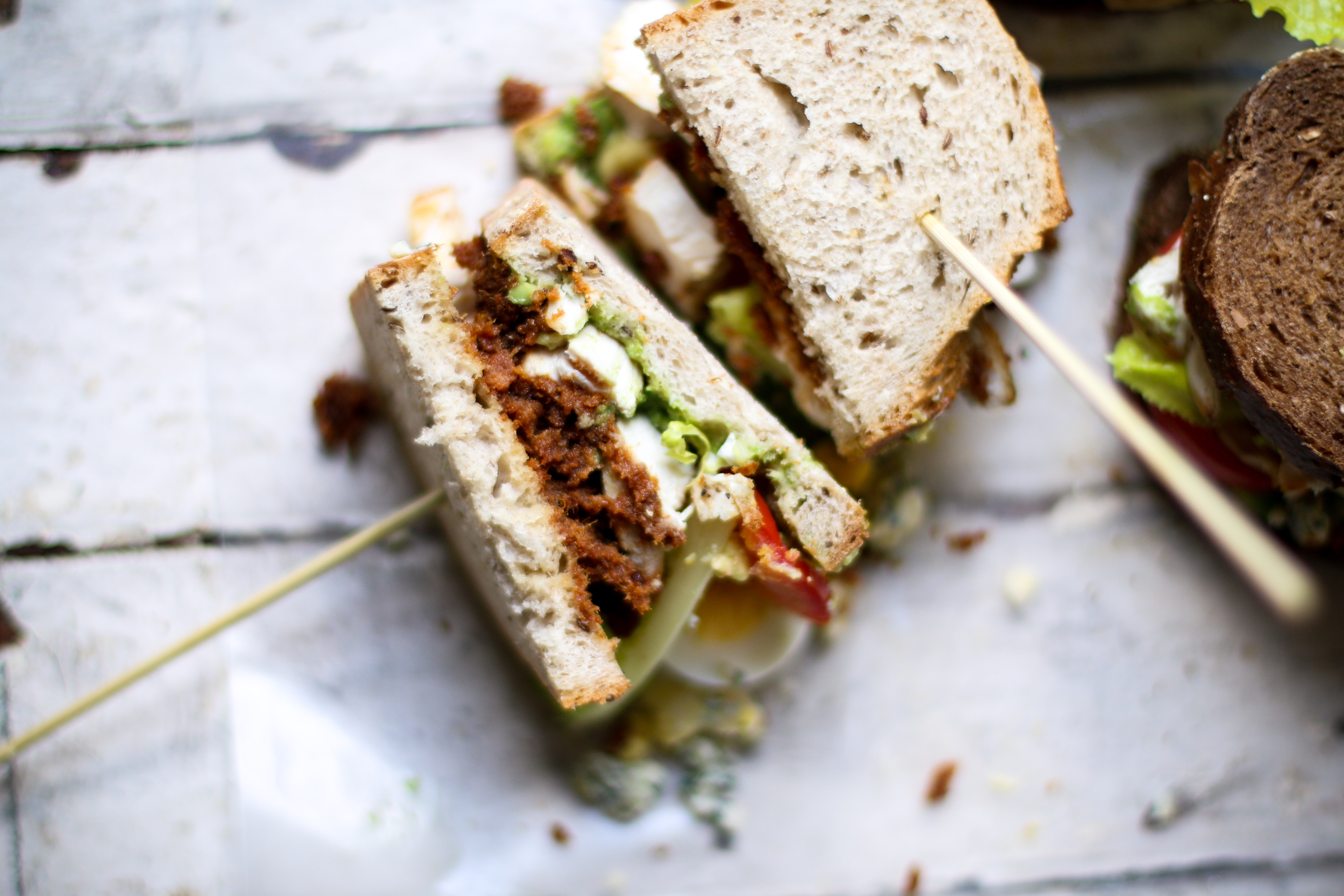 Bacon Jam Cobb Sandwich
Makes 4 sandwiches
[one_half padding="0 20px 0 0px"]
For the Chicken:
2 boneless skinless chicken breast
1 Tb olive oil
Salt & Pepper
For the Sandwiches:
8 slices rye bread, dark or light
8 Tb bacon jam, McEwan's Own or other
1 ripe avocado
2 roma tomatoes, sliced
2 hardboiled eggs, sliced
1/4 cup blue cheese, crumbled
8 leaves Romaine heart
[/one_half][one_half_last padding="0 0px 0 20px"]
For the Chicken:
1. Pre-heat oven to 325˚F and heat the oil in a large oven proof skillet over medium-high heat.
2. Season the chicken breast generously with salt and pepper on both sides.
3. Sear the breast. About 3 minutes per side then place the skillet in the oven.
4. Roast for 15 minutes or until the internal temperature reaches 165˚F.
5. Remove from oven and let the chicken rest for at least 5 minutes on a cutting board.
6. Slice the chicken.
Build the Sandwiches:
Spread the bacon jam on one side of each sandwich and smash the avocado onto the other half. Top with sliced chicken, romaine, tomatoes, eggs, and crumbled blue cheese. Press the sandwich together and skewer to help it hold. It's pretty heafty. Enjoy!
[/one_half_last]
McEwan: 38 Karl Fraser Road Toronto, On M3C 0H7 | T: 416.444.6262