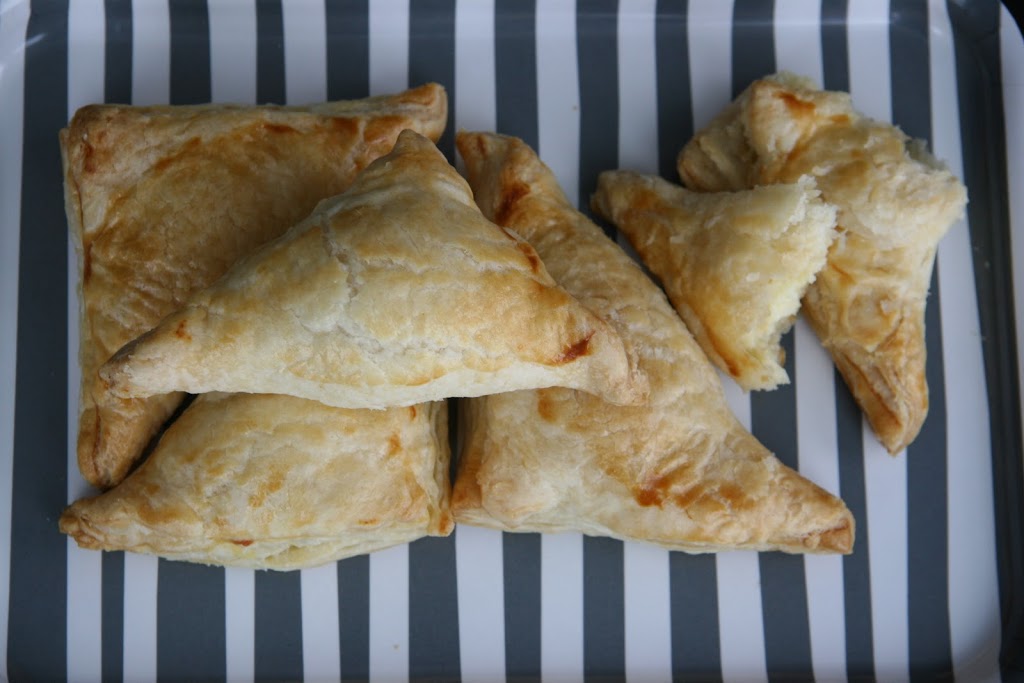 Buttery pastry and cheese… what could be better??? Well, maybe cookie dough. But right now, salty feta and flaky dough are all that matter. My mom used to make Cheese Bourekas every Saturday morning and the smell would be the only thing that would get me out of bed at 9 am. It could also have been the crazy loud music my dad would play.
I usually eat one right out of the oven and burn the hell out of my mouth. I recommend waiting for them to cool.
These bourekas are made with potato and cheeses but can also be filled with spinach, mushrooms, "pizza" filling, or anything else your little heart desires. Apples and cinnamon, perhaps? Banana slices and Nutella?
I occasionally make them for breakfast or as an hors d'oeuvre at parties. Great for brunch too! 
Make them ahead, freeze, and just pop them in the oven. No need to defrost!
I use already pre-rolled puff pastry. Call me lazy but I just don't have the patience sometimes.
PS – I find that if you buy feta cheese as a block, not already crumbled, it's a heck of a lot tastier.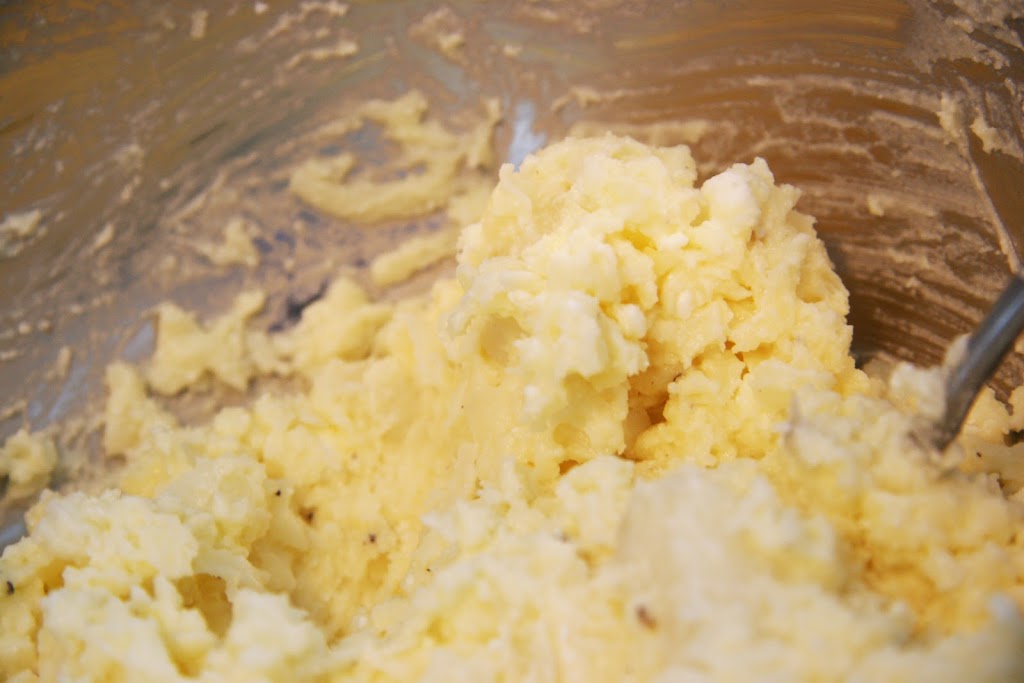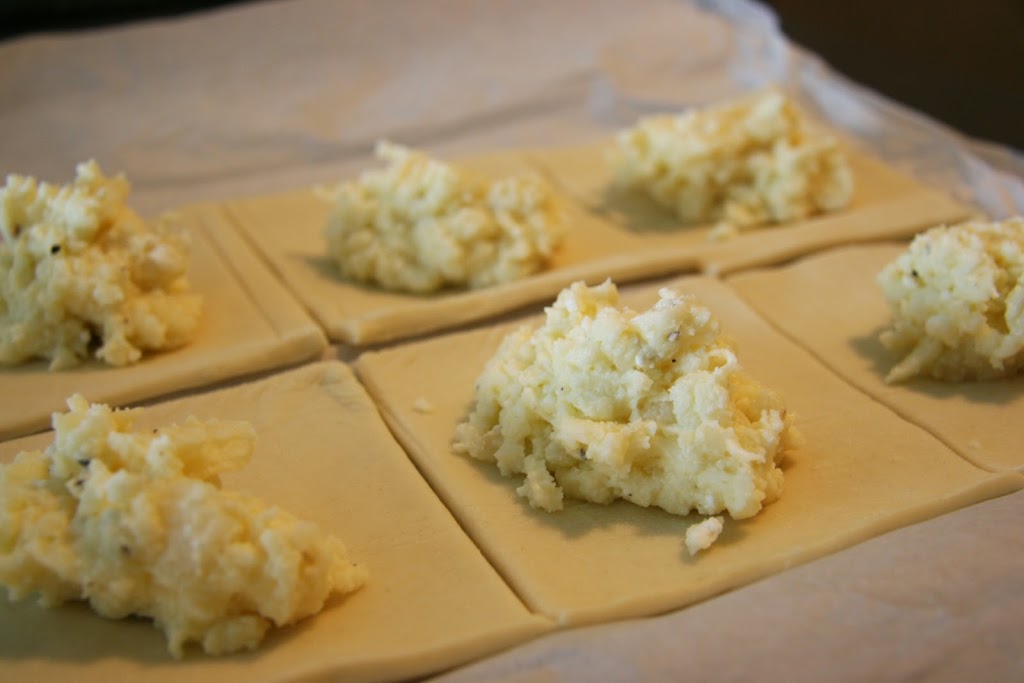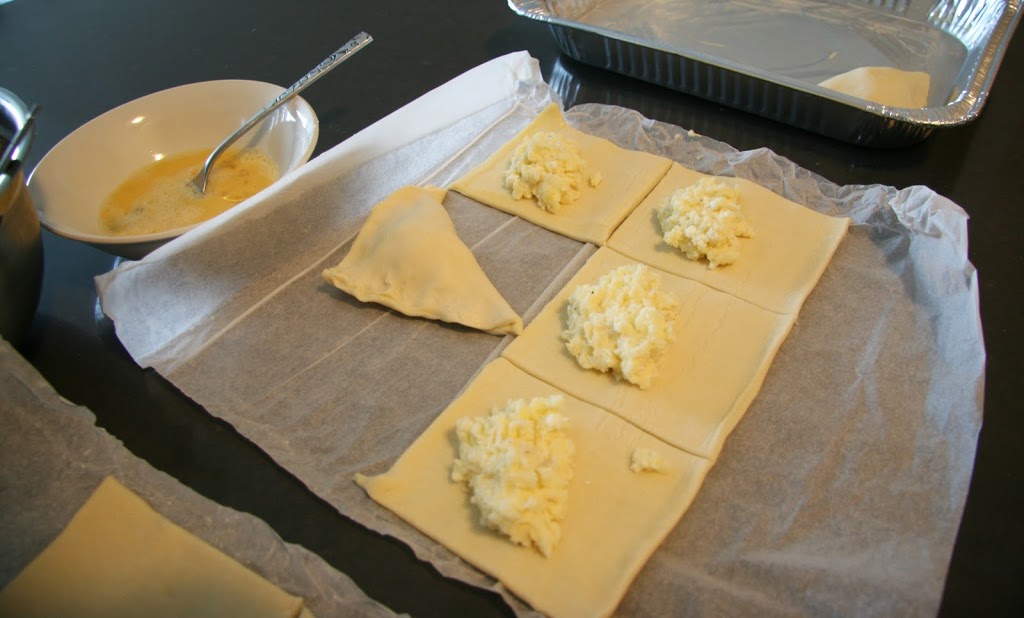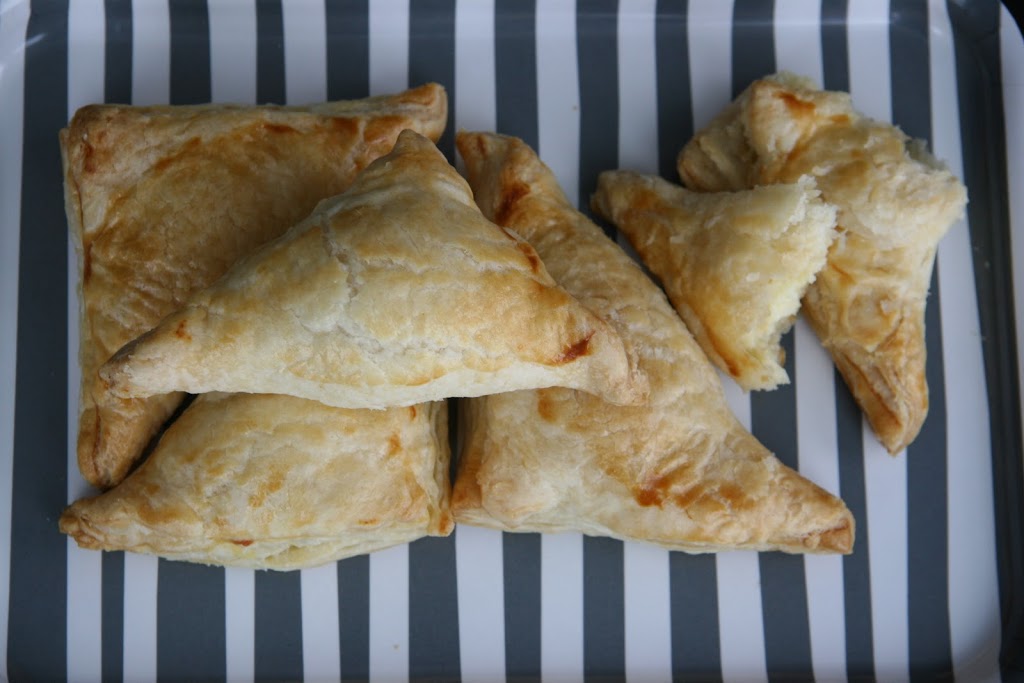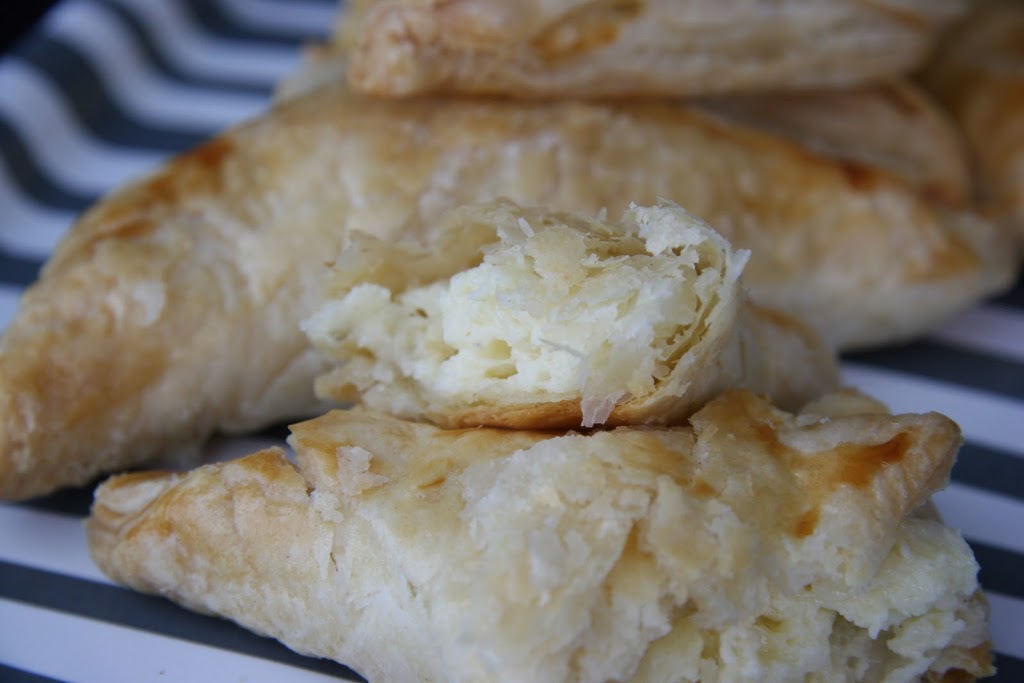 Israeli Cheese Bourekas
2 sheets store bought Pre-Rolled Puff Pastry, thawed
1 Medium Potato, (whatever kind you have on hand), peeled and cut into cubes
1/2 cup Feta Cheese, crumbled
1 cup Provolone Cheese, shredded
Position rack in the middle of the oven and pre-heat to 325˚F. Butter a baking sheet and set aside.
Bring a small pot of water to a boil. Boil potato cubes until fork tender but not falling apart. Place potato in a medium bowl and mash with a fork.
Add the cheeses and 1 of the eggs, a little bit of salt and a nice amount of black pepper and mix until well combined. I normally taste it at this point to see if it's missing any seasoning. Beat the other egg in a small bowl, this will be your glue.
Unroll the puff pastry and leave it on the paper it came on. This saves you from the mess of flouring your work surface. If the puff pastry you bought didn't come on a sheet of paper then just throw some flour on your work surface so it doesn't stick. Cut the sheet so you have equal squares. In my case i got twelve 4″ squares from the 2 pre-rolled sheets of puff pastry. If you are making these as an hors d'oeuvre, I would cut 2″ squares.
Fill each square with the cheese/potato filling. You only need to heap it onto half of the square on the diagonal since you will fold the other half of the dough over it.
With your fingers, best tools, brush the edges of each square on the diagonal that the filling is on. Fold the other half of the dough over the filling and pinch closed with fingers. Move them onto the baking sheet right away.
Once they are all on the baking sheet, brush the tops of them with the beaten egg as well. If you are using Sesame seeds, sprinkle them on.
Bake for about 45-50 minutes or until golden brown and flaky.