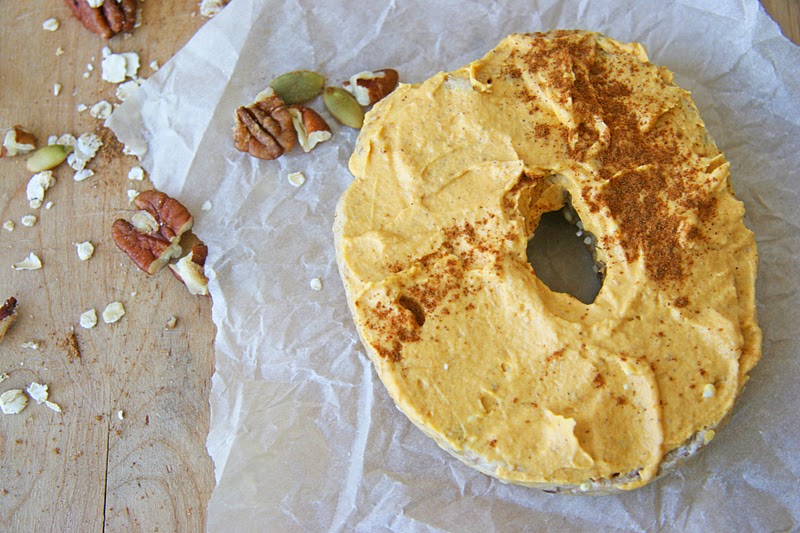 Yay! All grocery stores are overflowing with canned pumpkin puree! Seeing that immediately makes me feel warm inside. And at the same time, I'm dying to break out my sweaters even though its still like 74˚ out.
So, you've made some pumpkin cupcakes this month? Or possibly some pumpkin scones, bread or gnocchi? If your fridge is like mine, you have a ton of left over canned pumpkin puree. Most recipes call for just one cup of it but there's about two plus cups of puree in standard cans.
Yes, I don't make my own pumpkin puree. Have you ever carved a pumpkin? I gag just thinking about scooping that mess of slimy seeds. Eeeeek.
So if you're like me, you always end up with an opened can of pumpkin puree that sits in your fridge and gets pushed towards the back. One Sunday morning in January, you open your fridge and a funky smell hits you. You find a nasty can of pumpkin with a layer of mold that's about an inch thick. And, don't forget all of that pumpkin pie spice you have sitting in your cupboard.
I'm sorry if I've grossed you out, but you know it happens. So, to prevent this from occurring, here are a few ideas of how you can get rid of that puree without having it go to waste. Hey, maybe you'll even pick up a can to make all three of these. Doesn't matter how much you have left; there's always a use for it!
I just love this time of year. The weather is getting a little cooler and I get to break out my scarves and Frye boots. It's also time for Starbucks' Pumpkin Spice Latte and Pumpkin Cream Cheese Muffins… only my favorite things on earth.
Enjoy the beginning of Fall 2011. Eat pumpkin… from a can.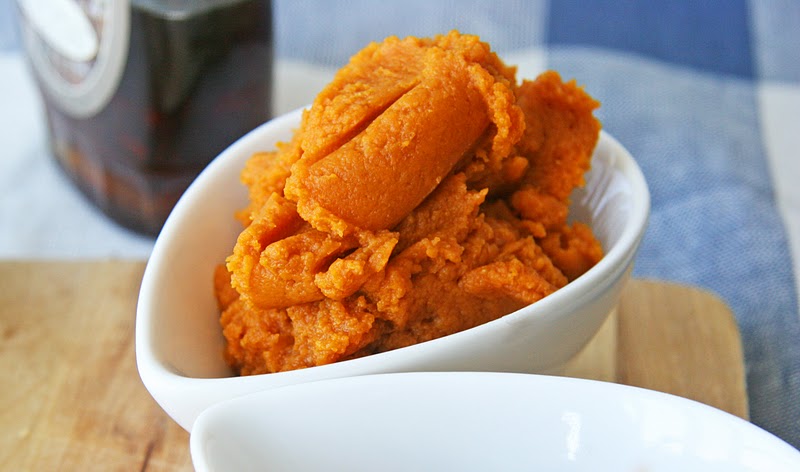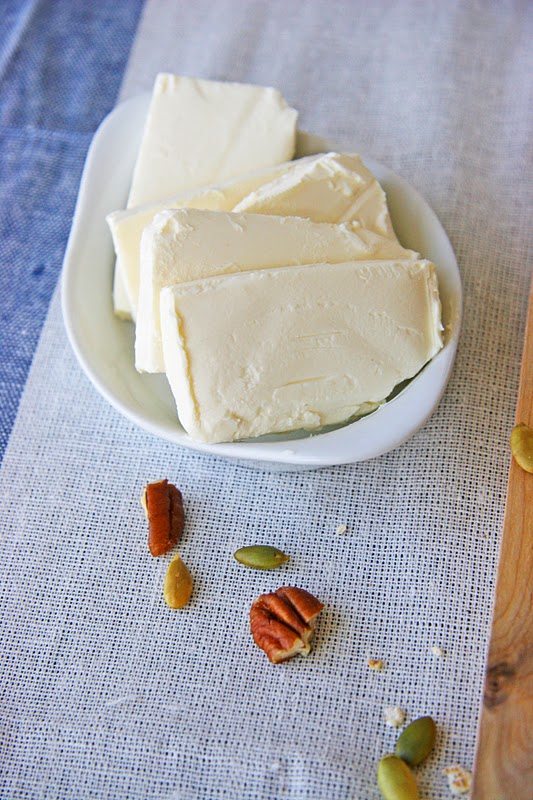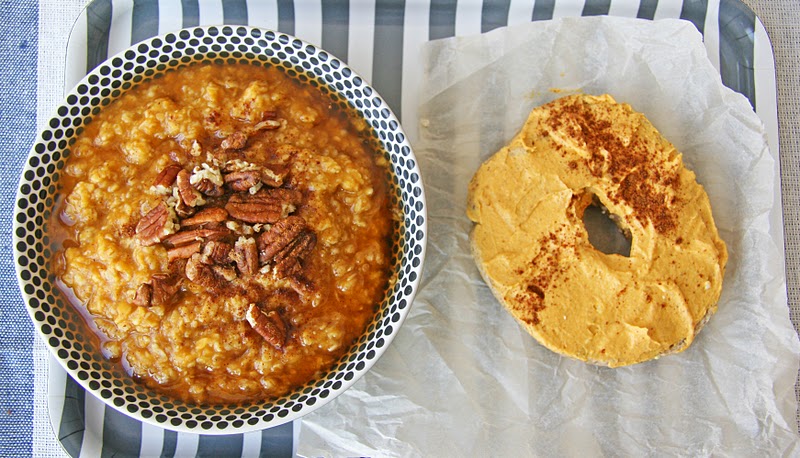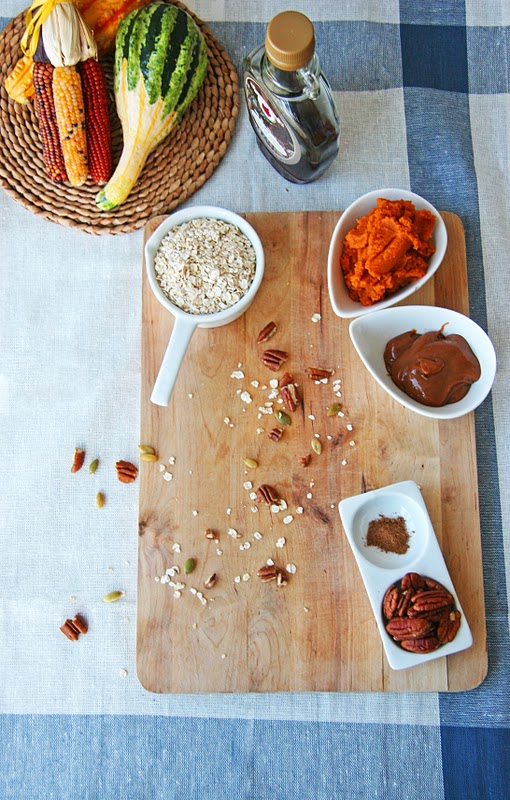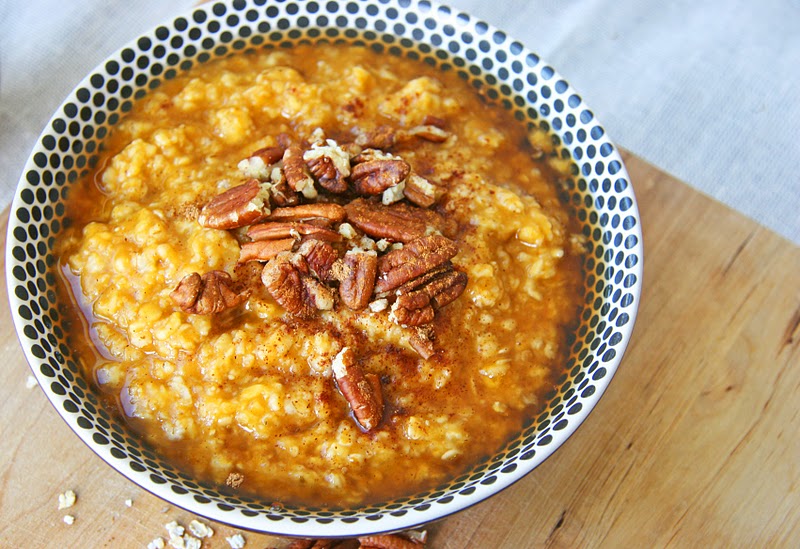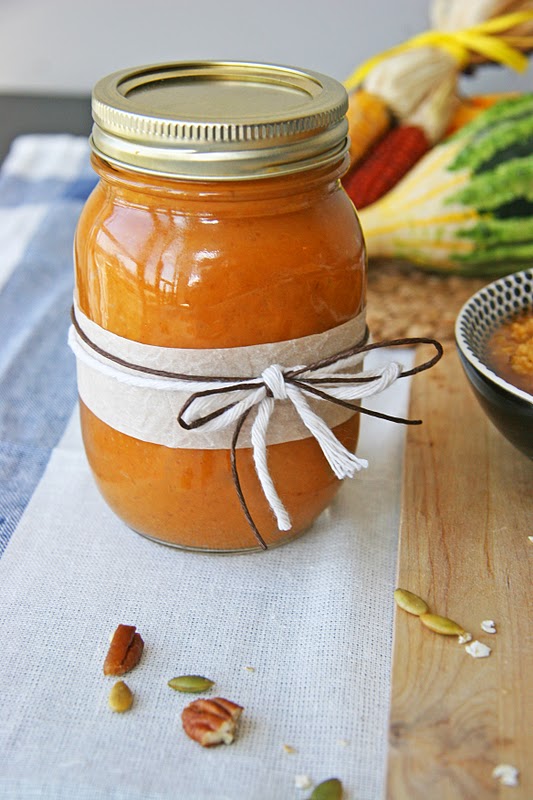 Pumpkin Cream Cheese
Makes about 3 cups
1 8oz package cream cheese, room temperature
1 cup canned pumpkin puree
2 TBSP brown sugar
1/2 tsp pumpkin pie spice
1/4 tsp cinnamon
Place all ingredients in a medium bowl and mix well with a rubber spatula until smooth and there are no cream cheese lumps.
Spread on toast. Store cream cheese in an airtight container in the fridge.
Maple Pumpkin Pie Oatmeal
Makes 1 serving
1/2 cup quick cooking oats
1 cup boiling water
2 TBSP pumpkin puree
1 TBSP brown sugar
1/2 tsp pumpkin pie spice
Toppings:
1 TBSP maple syrup
1/4 cup pecans, roughly chopped
Mix the oats with the boiling water in a medium bowl and mix until combined. Add the pumpkin, brown sugar, and pumpkin pie spice and mix until uniform. Place in your serving bowl and top with the maple syrup and pecans.
Pumpkin Dulce de Leche Spread
Makes about 3/4 cup
1/2 cup pumpkin puree
1/4 cup dulce de leche
1/2 tsp pumpkin pie spice
Mix together in a medium bowl with a rubber spatula until combined.
Spread on toast or dip some apple slices in it! So tasty.
Enjoy! Happy Fall!