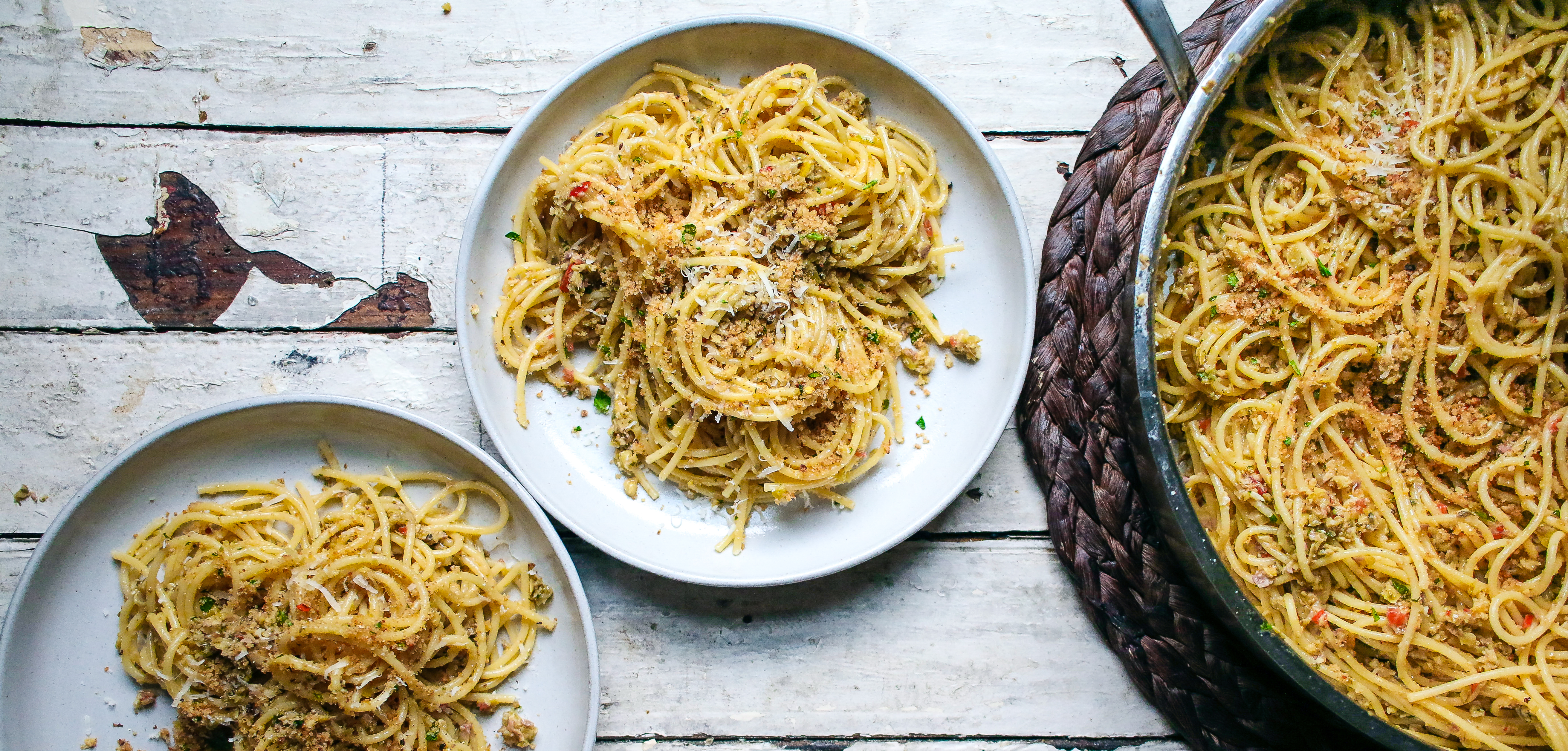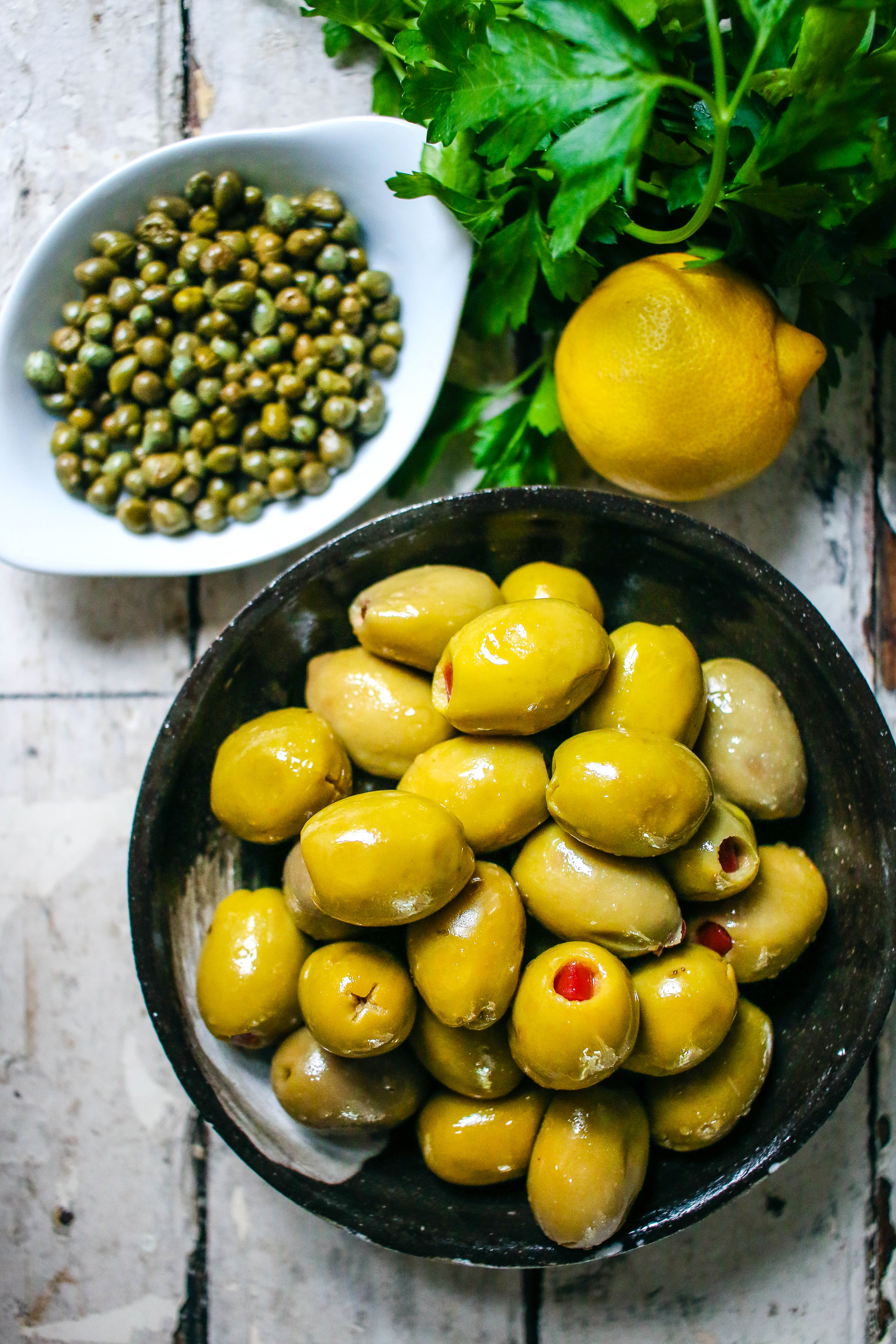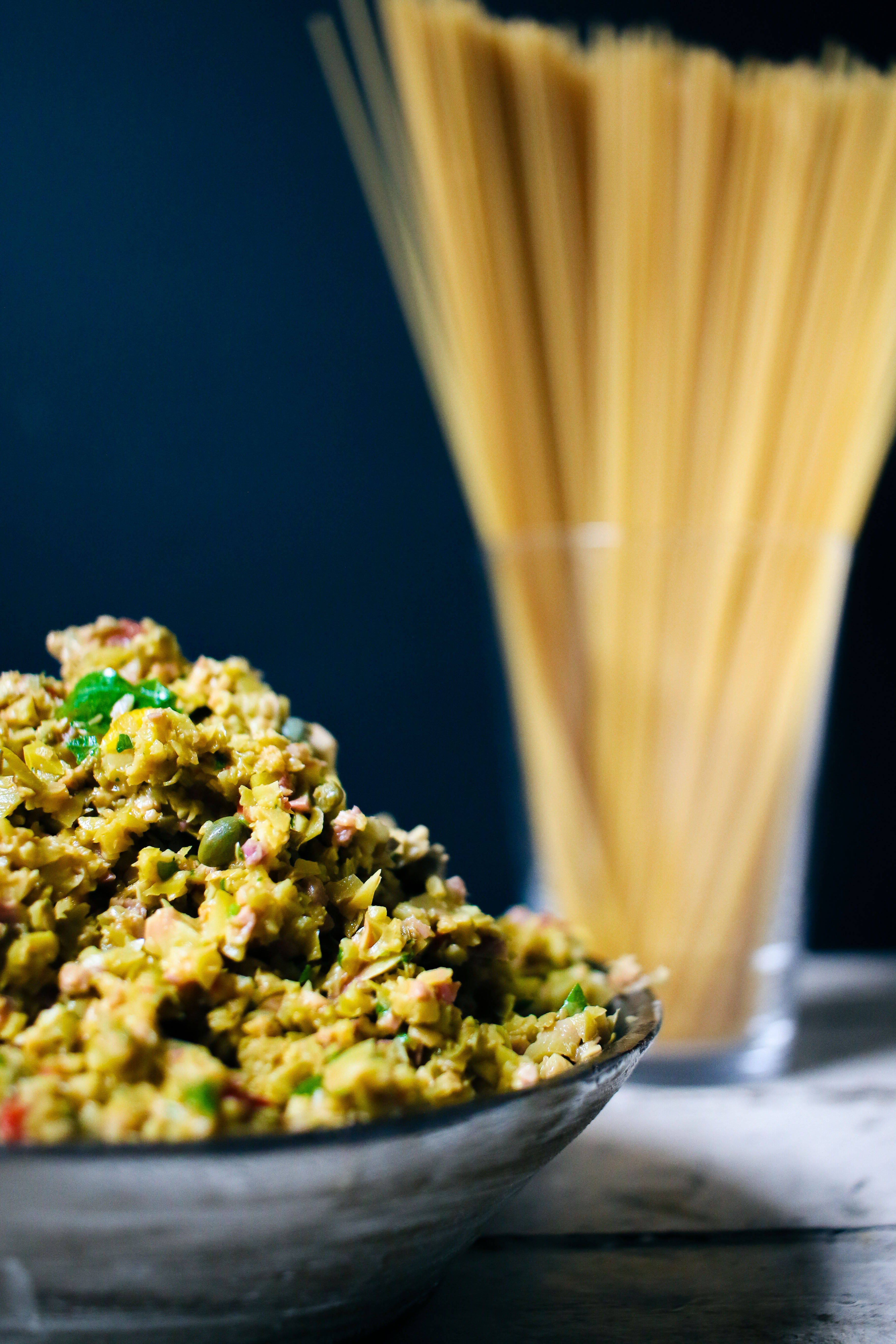 One of my best friends thinks that I'm Italian. Maybe it was because I made rigatoni Bolognese during my first cottage weekend spent with her. Maybe it's because I really enjoy feeding everyone. Maybe it's because I have dark hair and olive skin tone. Maybe it's because I grew up in New Jersey. If I didn't know me, I would think I'm Italian too. This is how I inherited the name Nona.
If you're like me, you always have spaghetti in the cupboard. Spaghetti is one of those pantry items that should always be available come Sunday night and you want need carbs. And if you're really like me, you put carbs on your carbs. In this recipe it's in the form of garlic breadcrumbs on top of the spaghetti. Stop that. You can never have enough carbs.
This dish is so simple to throw together and it's made from scratch! I use those big Spanish olives with the red pepper inside to make this tapenade. The lemon zest and parsley bring the freshness and the anchovy adds that bit of umami and makes you say, "hmm… what is that. It's good."
My husband and I eat this standing up right out of the pan. Mostly because we don't feel like doing dishes on a Sunday evening but I would like to believe that it's the Italian Nona in me. Do Italians eat standing up? I don't know. It sounds good though. Enjoy this dish!!