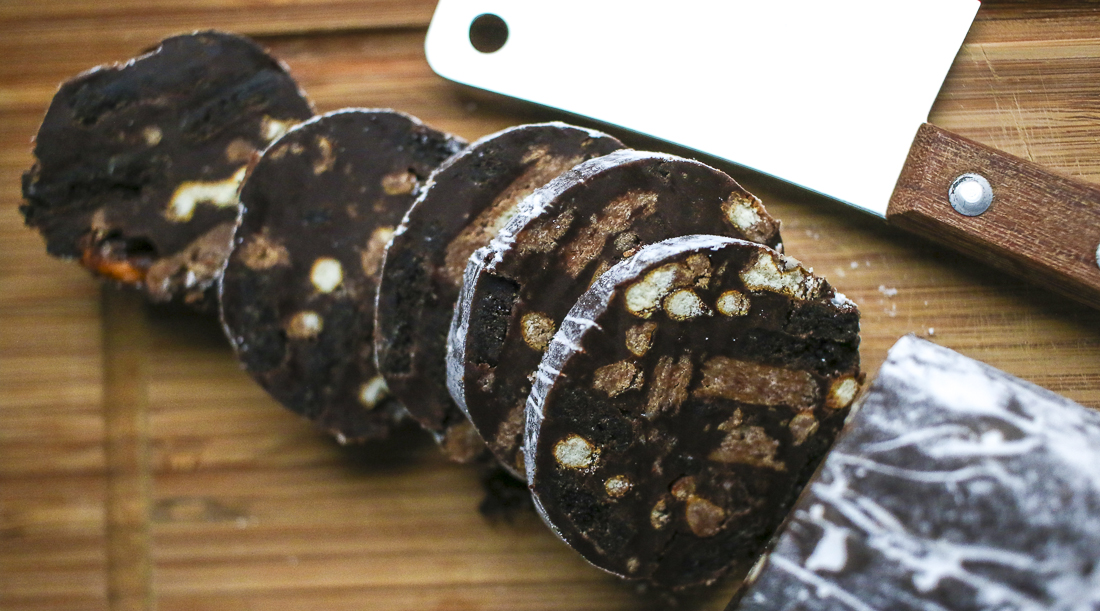 Oreo Pretzel Chocolate Salami
This is by far the easiest, and most delicious, no-bake dessert you'll make. Now, it is called a "salami" but do not be fooled, it is a dessert. And no, there is no meat in this baby. I can't help but daydream about my entire kitchen lined with tied chocolate salami rolls hung from the ceiling, just like in a curing room, each filled with different kinds of cookies, nuts, and other crunchy stuff. Sigh.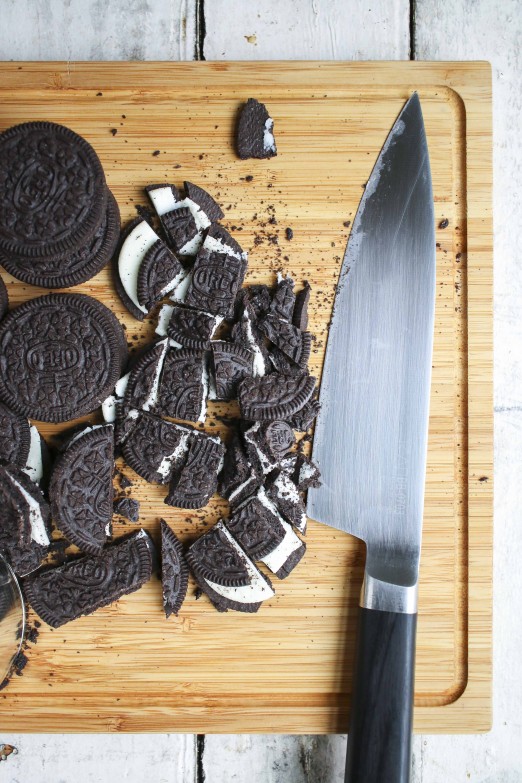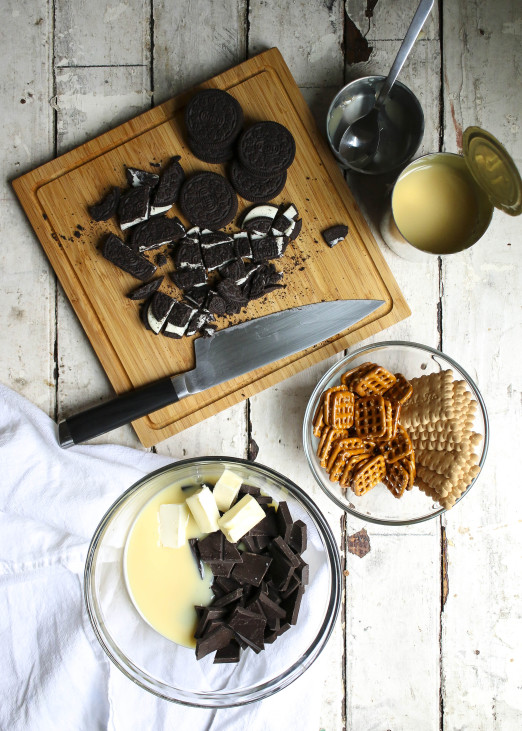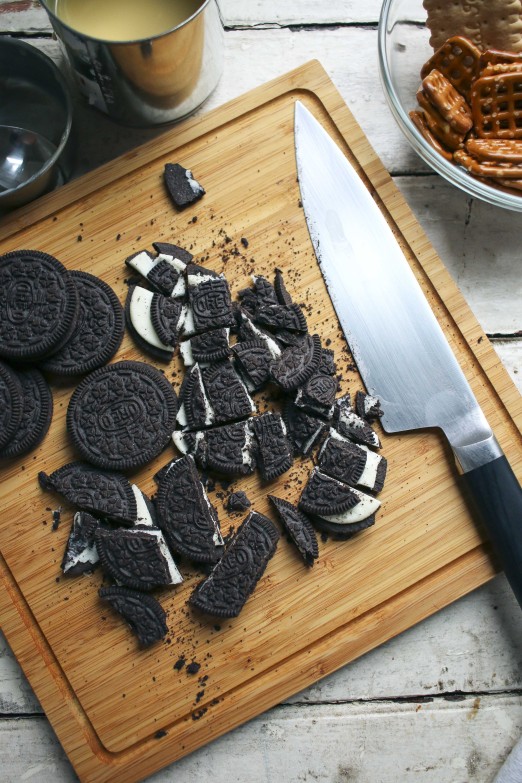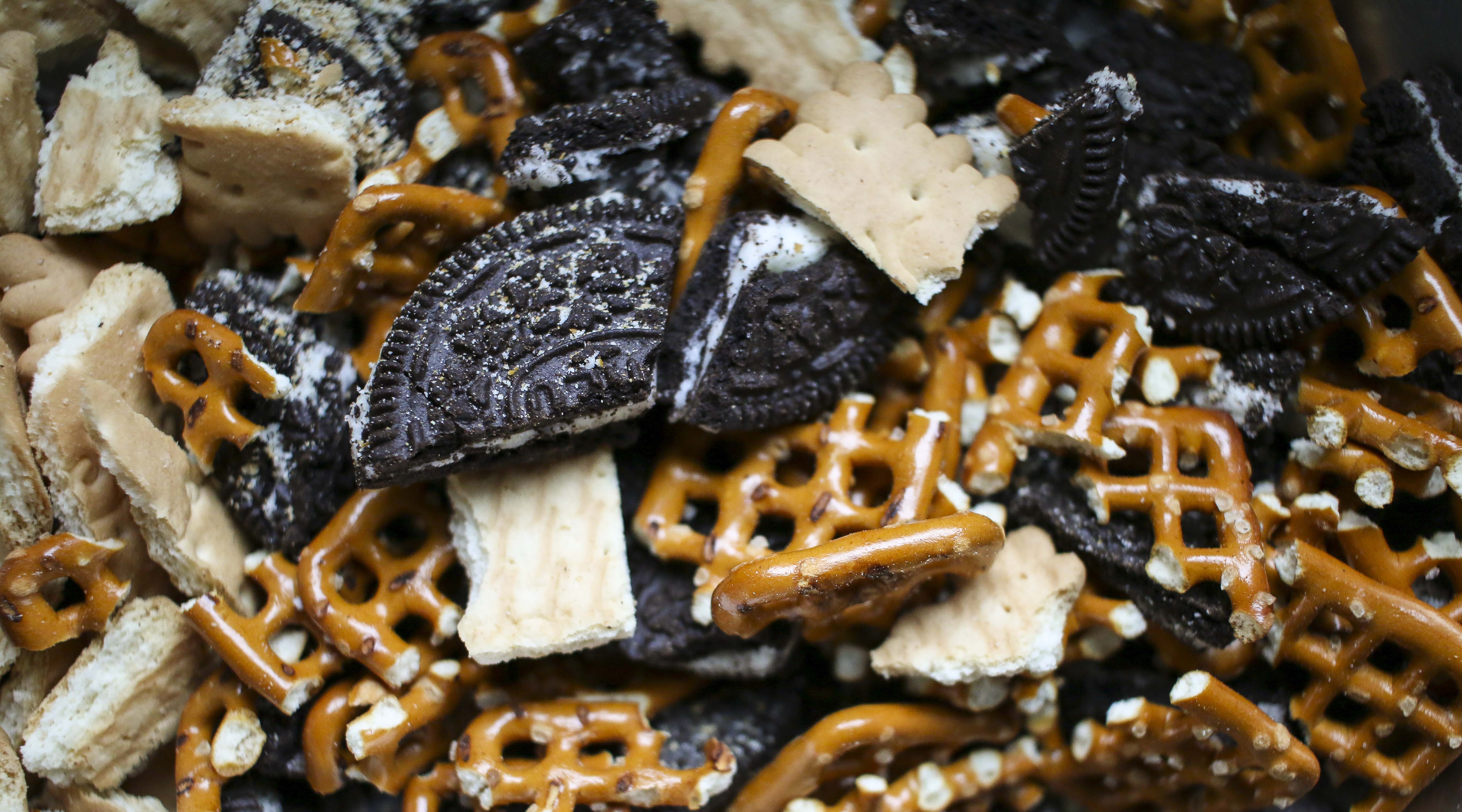 Traditionally they're filled with tea biscuits, tons of butter, eggs and some sort of port or alcohol. This recipe needed a modern facelift. My recipe gets rid of the eggs and alcohol, changes out some of that butter for sweetened condensed milk, then I really pack in Oreos and pretzels for lots of good crunch. After chilling out for a bit, it's rolled in icing sugar so that it really resembles salami.
Truffle-like with lots of crunchy cookies and pretzels, it's actually easy enough to make with the kiddies! Make it a topic of conversation by wrapping it neatly in parchment and tying the ends with butcher twine. Go that extra mile by making a pretty handwritten label for it. What a hostess gift!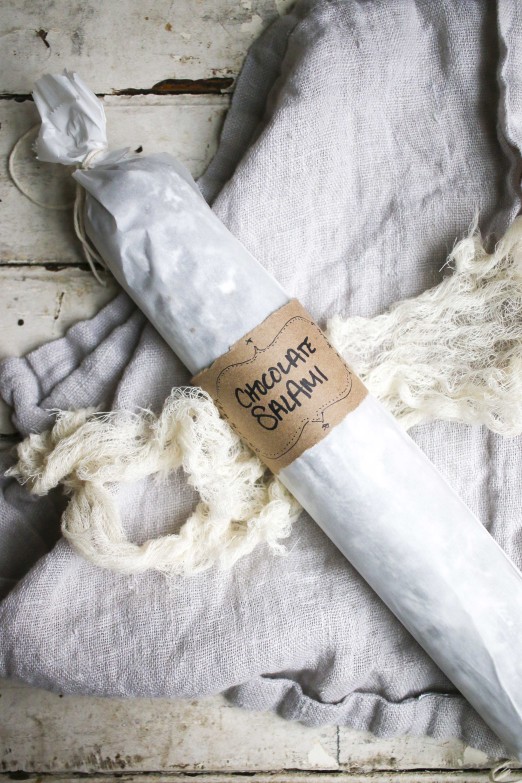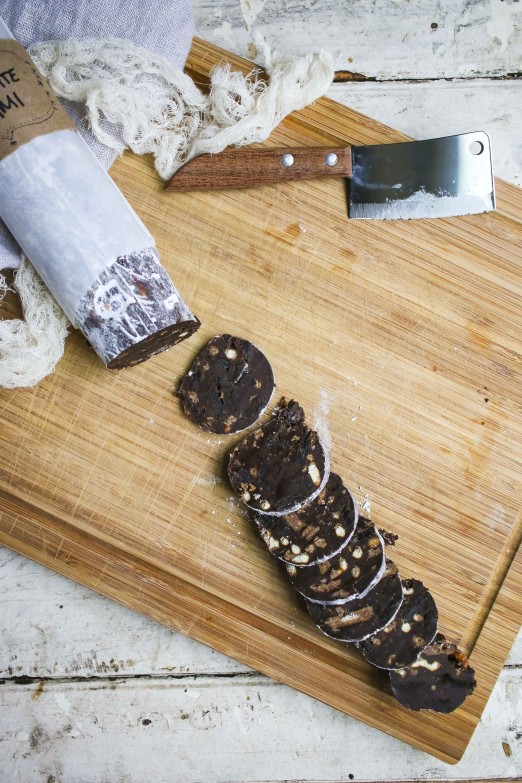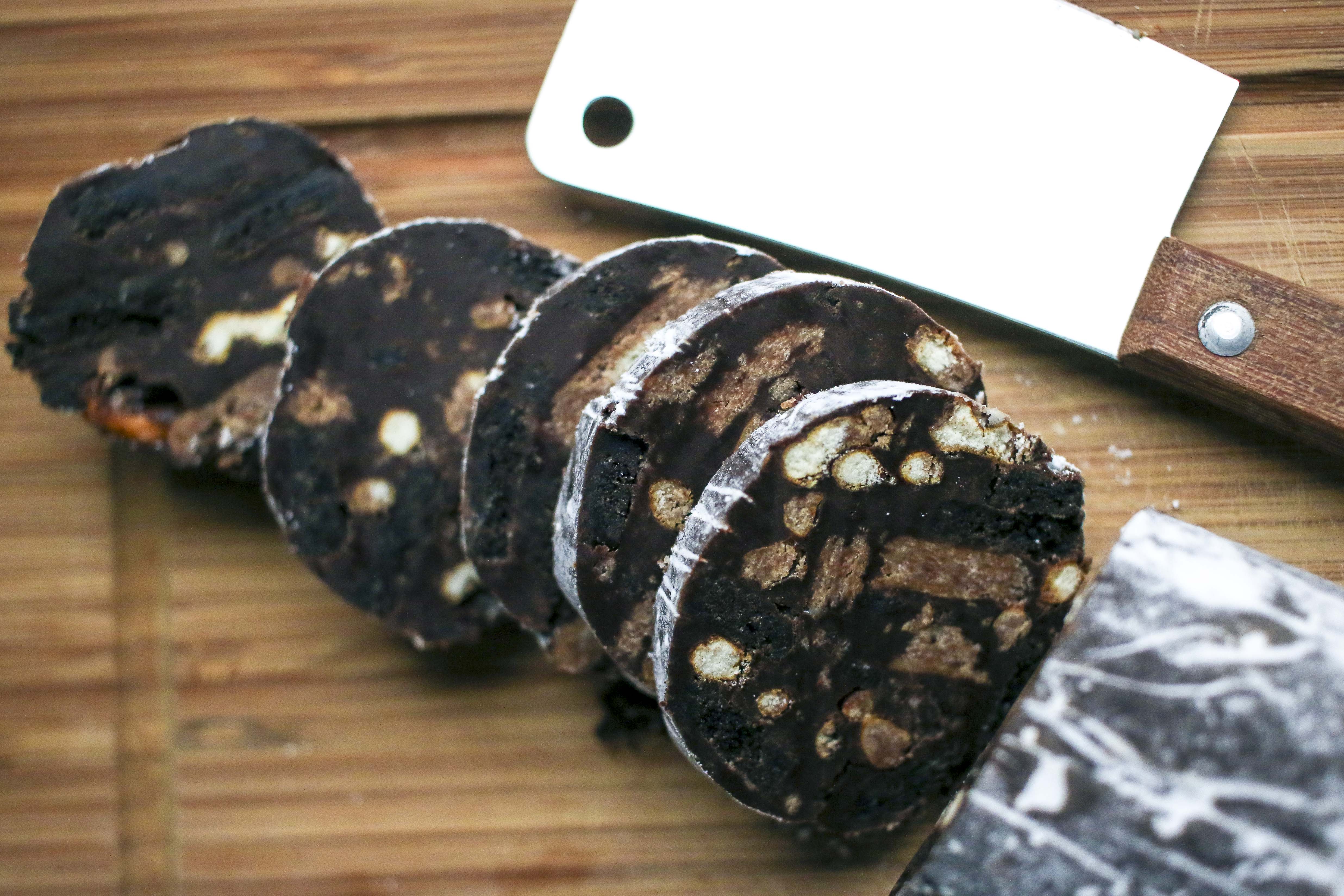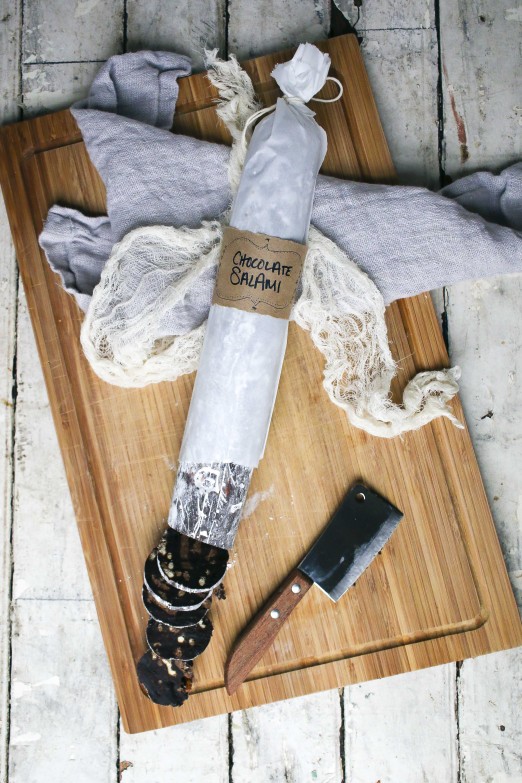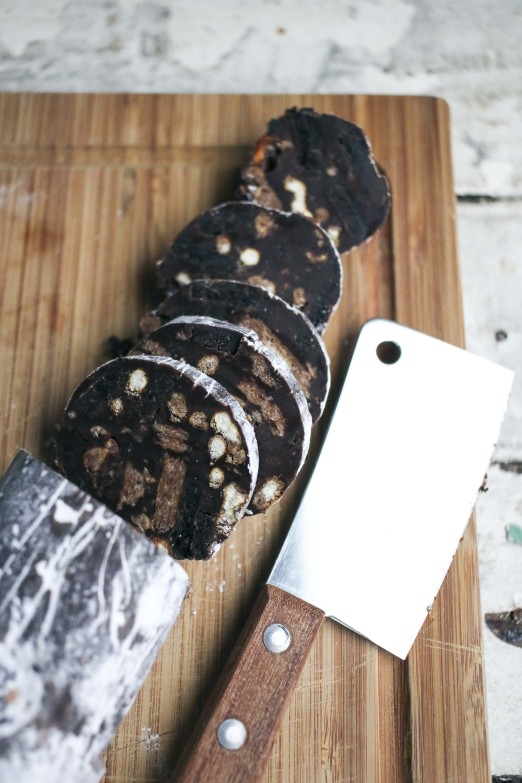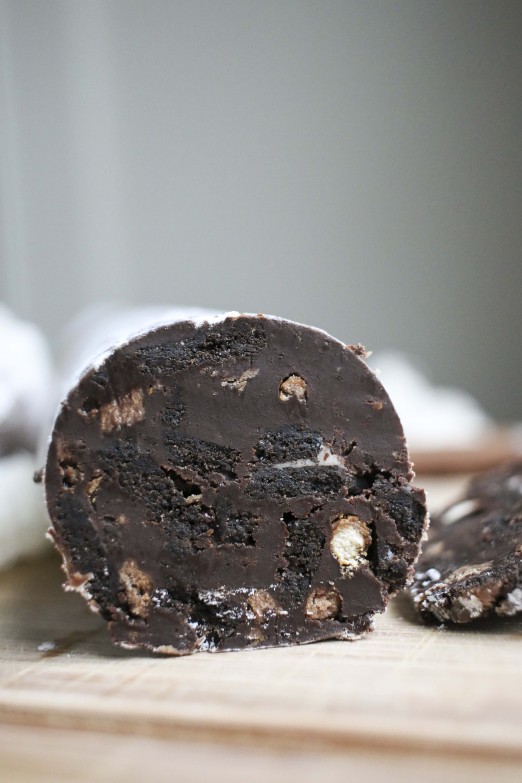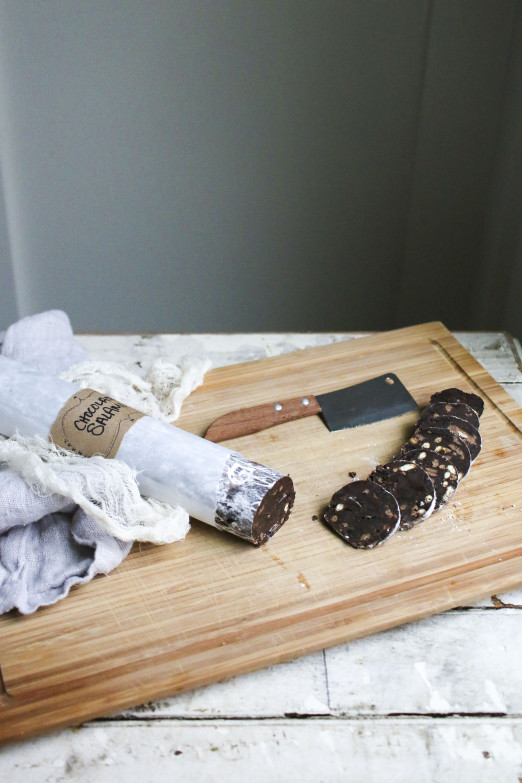 OREO PRETZEL CHOCOLATE SALAMI
MAKES 1 ROLL
200g good quality dark chocolate (85% cocoa)
½ cup sweetened condensed milk
3 tbsp unsalted butter
pinch of salt
1 heaping cup roughly chopped Oreos (about 10)
½ cup roughly chopped salted pretzels
¼ cup roughly chopped tea biscuits or graham crackers
icing sugar
Melt the chocolate, sweetened condensed milk, and butter in a heat proof bowl over a pot of lightly simmering water (aka: in a double broiler). Mix often to be sure the chocolate is melting evenly. It may start look like it's separating but that is ok! Season with a pinch of salt and mix.
As soon as the chocolate is melted, combine with the Oreos, pretzels, and tea biscuits. Transfer the mixture to a long piece of plastic wrap and form it into a salami shaped log. Wrap super tightly with plastic wrap and place it in the fridge for about 3 hours to set.
Unwrap and dust with icing sugar or roll in sifted icing sugar. Keep wrapped in the fridge until ready to serve. This will keep, if wrapped well, for up to 5 days.