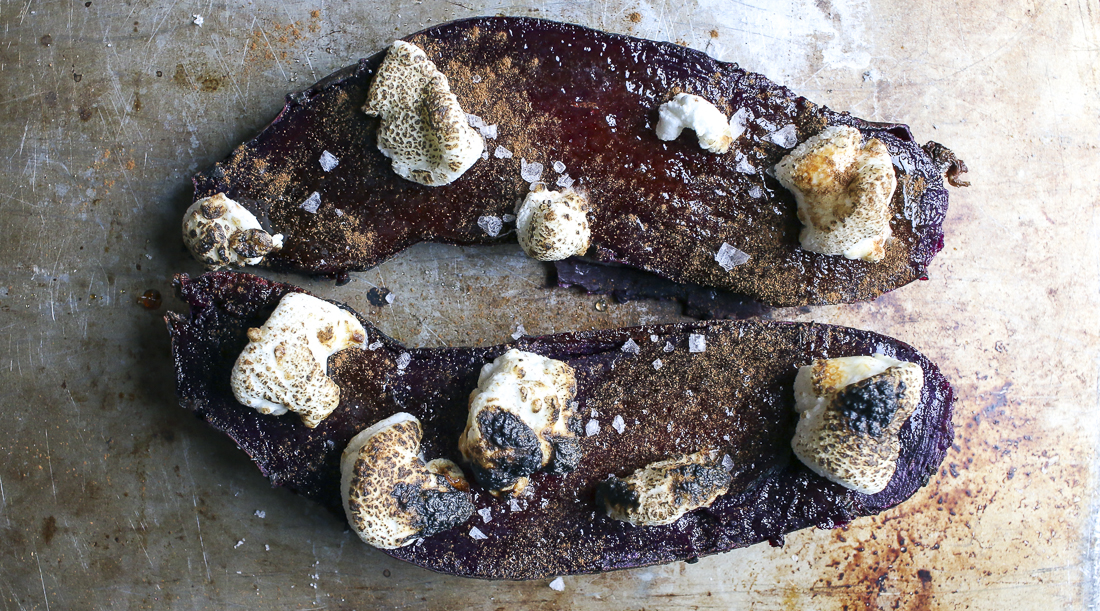 There is something I must say first. THIS PURPLE SWEET POTATO. The pretties thing I have ever seen. They grow out in Cali and also in the south. I have been able to find them here in Atlanta. They. Are. Gorgeous. Unlike other purple vegetables that lose their color when cooked, these just intensify. They're not too sweet either which I love. If you can find them, grab them. You can use them in any recipe that calls for regular sweet potato. Ummmm… imagine a purple sweet potato pie. Ugh. So pretty. I saw these  and immediately thought that something special needs to be made. That is when I came up with Sweet Potato Brûlée. Mind. Blown.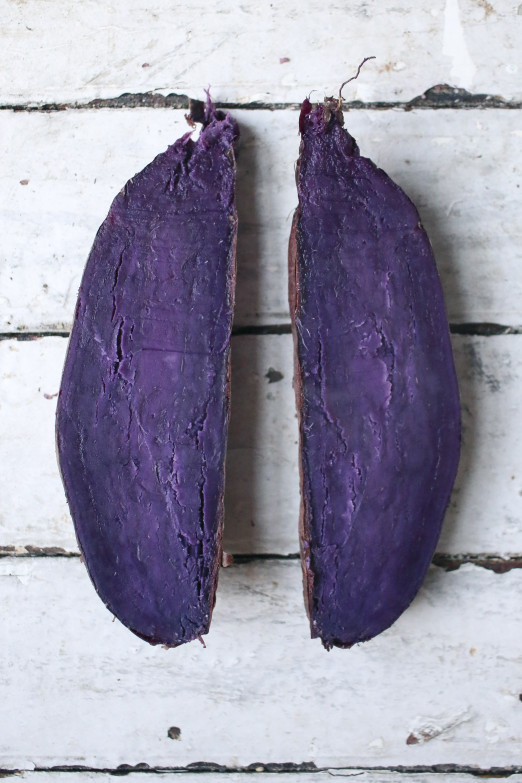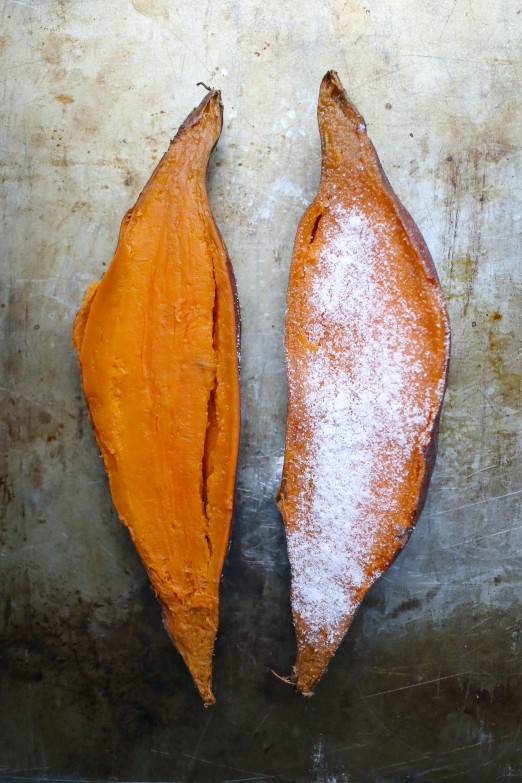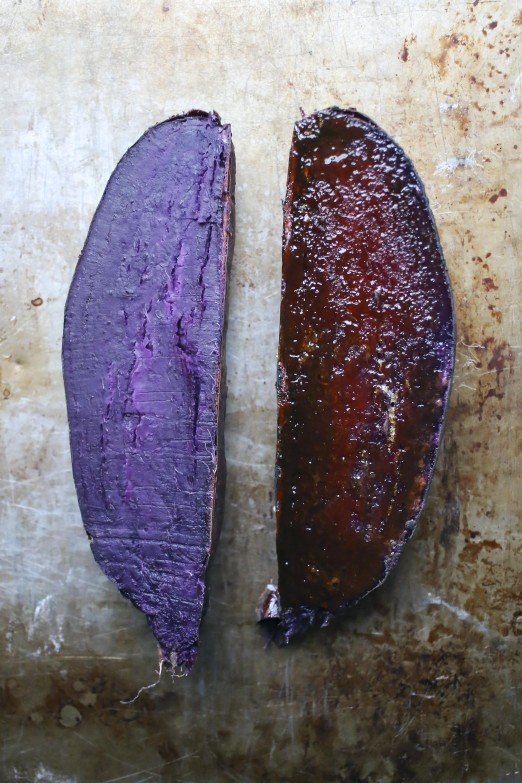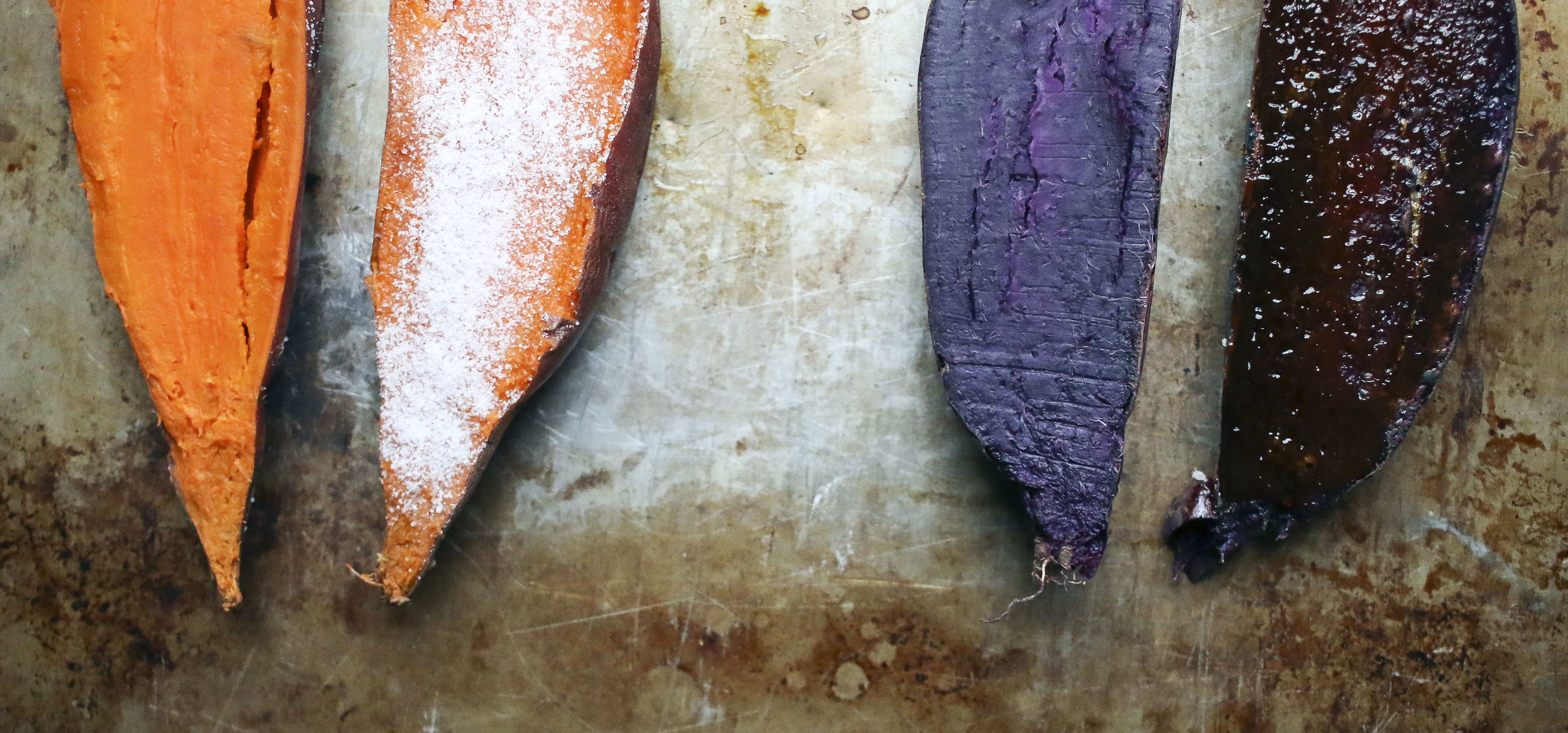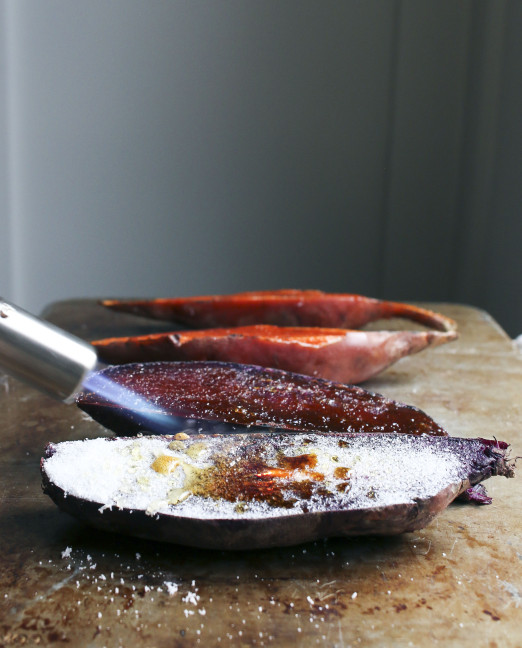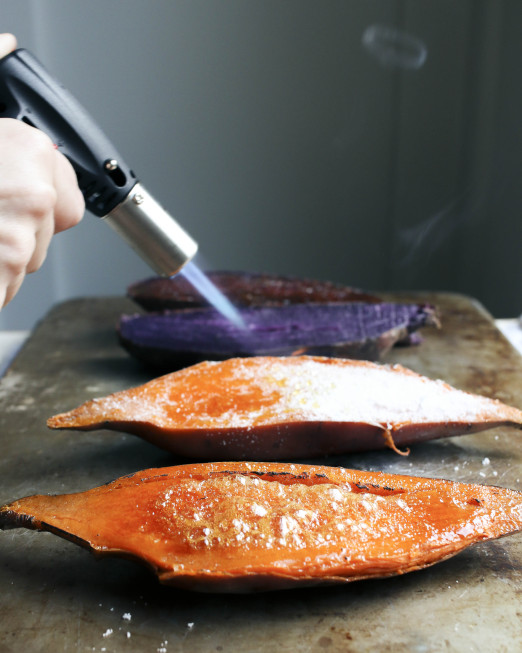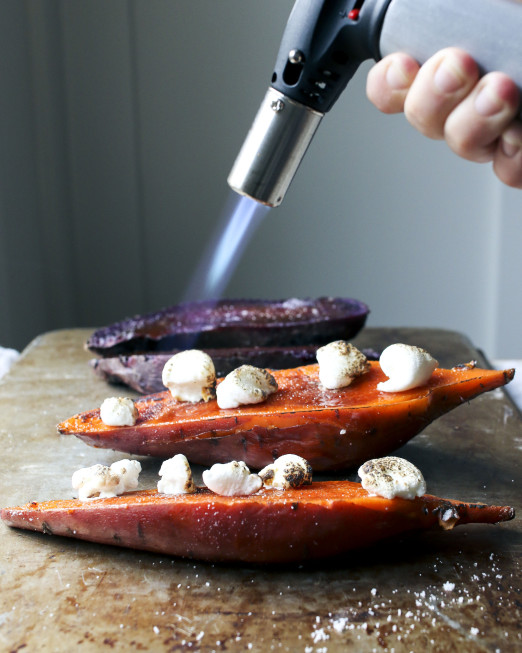 I have to admit: I have only attended two traditional Thanksgiving dinners my whole life. Those two I ended up hosting  and should probably call them semi-traditional since I can't help but stray from straight up good ol' American fair. Since we don't have family in the same country, my parents would book vacations during Thanksgiving break. When we weren't away, we went to our family friends for a Cuban Thanksgiving. Not traditional in any sense. They would have pork, croquetas, arroz y frijoles, tostones, and these guava filled pastries that I still dream about.  No turkey, no stuffing, no gravy, no green beans with French's crispy onions, no candied yams or sweet potato casserole.
I was such a newb when I hosted our first Thanksgiving two years ago. I made a comment that went something like, "maybe we make a beef roast instead of turkey!" and this caused such an uproar. Thanksgiving was almost moved to someone else's house and I was not going to be invited. To save Thanksgiving in the name of tradition, our friends Laura and Trey came over the morning of with a prepped oven-ready turkey, football-watching game faces on, and a dish filled with sweet potato casserole. Whooaaa. First time I've ever actually seen sweet potato casserole. I was told that it's a classic and no real Thanksgiving is complete without it.
The next year, I had requested the classic. This year, since I'm not as new to this anymore, I've decided to make my own version. Since I am not classic in any sense of the term, I thought, why not roast the sweet potato, brûlée the tops, sprinkle with cinnamon and then blow torch some torn marshmallows on top?? Whhhhaaaaaaattttttttttttttttt. (Note: Laura will still bring over the classic this year.)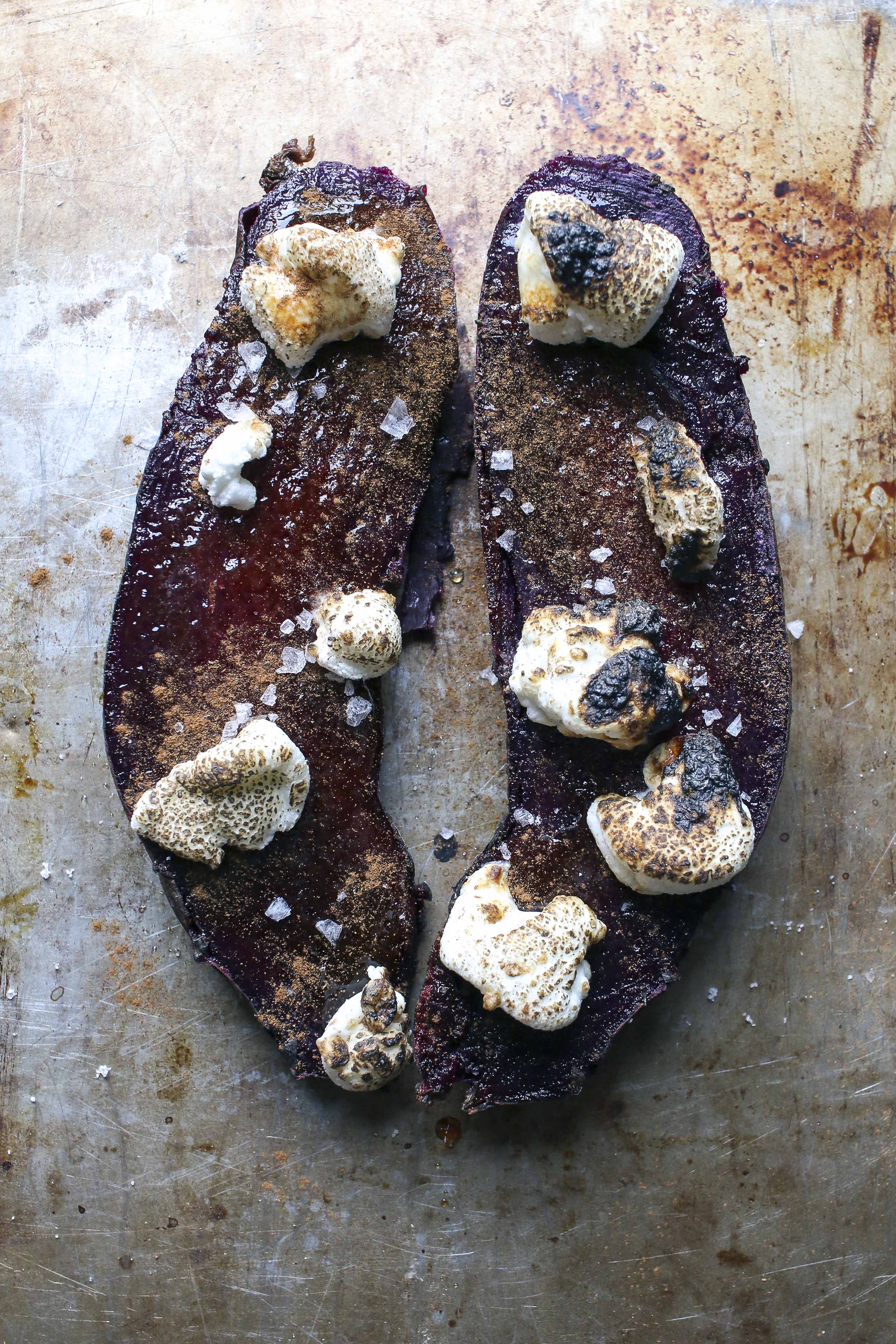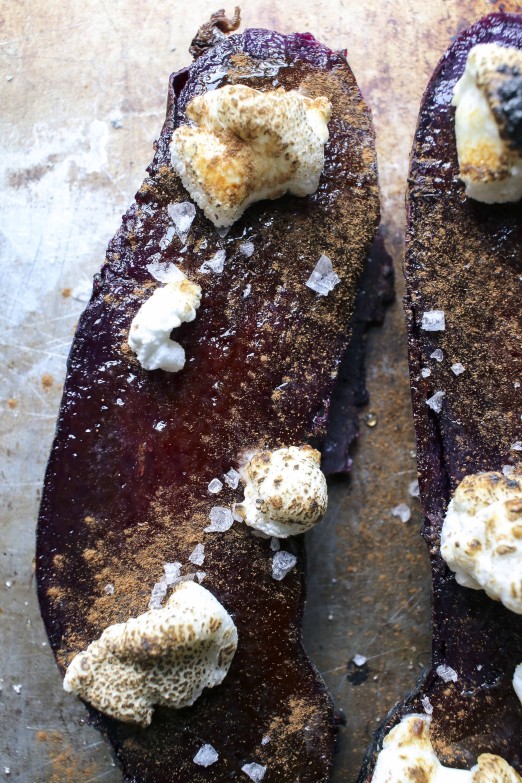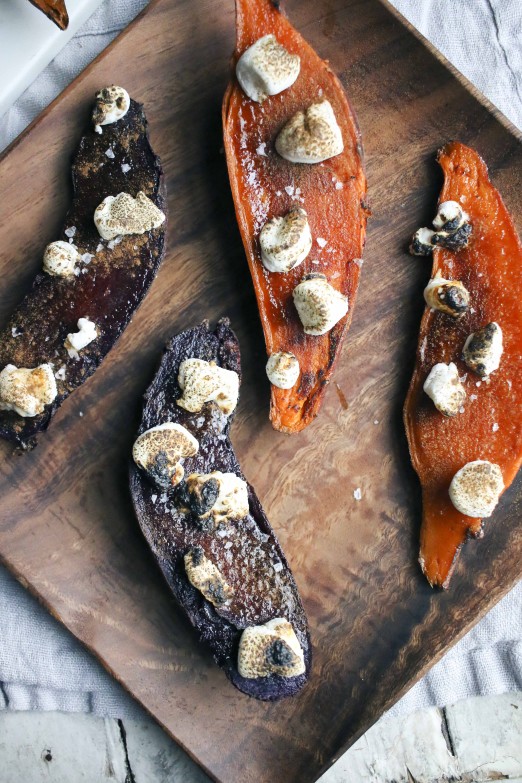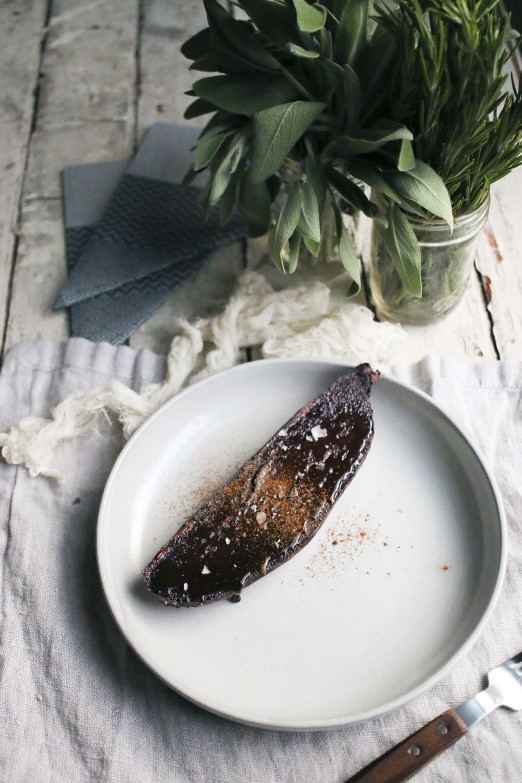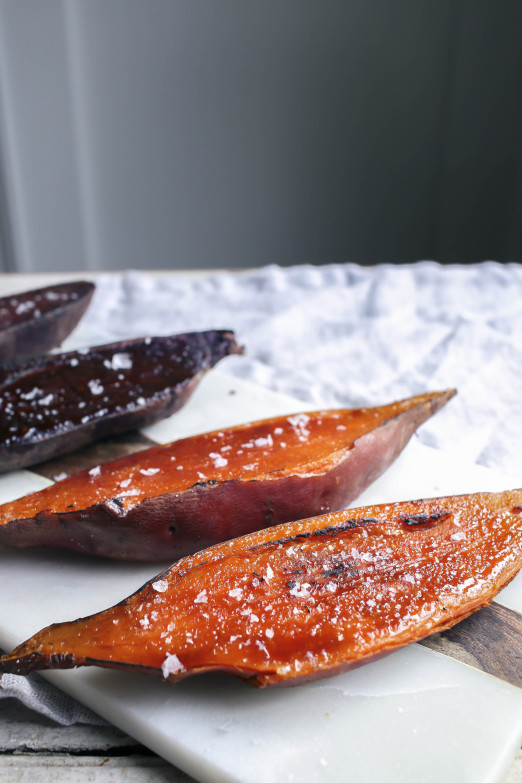 Let me first say that this is the most beautiful side dish you'll make, not to mention how easy it is to put together. FIVE INGREDIENTS! First, I wrap the potatoes in tin foil and roast them until they're soft and sweet, slice them open, sprinkle with sugar, torch the tops until the sugar is caramelized, dust with cinnamon and fancy salt, top with torn marshmallows and torch again. Done. I know the classic sweet potato casserole will always have marshmallows but since I'm not crazy about them in general, I make a version without it. If you do not have a kitchen torch at home, you can broil the tops in the oven as long as your attention is only on those potatoes. 5 seconds too long and you'll end up with bitterness.
Thanksgiving is very much about the sides. Yea, the turkey is at the center of the show but what really ends up shining are the additions. Sweet Potato Brûlée is definitely a show stopper.
---
SWEET POTATO BRûLéE
WITH MARSHMALLOWS
each potato is 2 servings
sweet potatoes (I used red and purple sweet potatoes here)
sugar
marshmallows
Maldon or other flake finishing salt
cinnamon
Pre-heat the oven to 400˚F. Wrap each sweet potato individually in tin foil. Roast until soft for 1 – 1/2 hours depending on the size of the potatoes. Remove them from the oven and allow them to cool.
When you brûlée sugar on top of something that is moist, it will loose it's crunchiness the longer it sits. Keeping that in mind, I recommend torching or broiling no earlier than a half hour before serving.
Slice the sweet potatoes in half lengthwise sprinkle the tops with a very generous amount of sugar from edge to edge. I used at lease 3 teaspoons of sugar on each potato. Transfer the potatoes onto a baking sheet. Torch the tops until the sugar is bubbly and caramelized. Tear the marshmallows and place pieces on top of the caramelized sugar. Torch slightly until they puff and char a bit. Sprinkle with Maldon salt and cinnamon. Serve.
If you do not have a kitchen torch: Set a rack in the upper third of the oven and pre-heat the broiler to high. Place the sugared potatoes under the broiler for 2-4 mintues until the sugar is bubbly and caramelized. Top with the torn marshmallows and place under the broiler on again for just another 20-30 seconds. Sprinkle with Maldon salt and cinnamon. Serve.