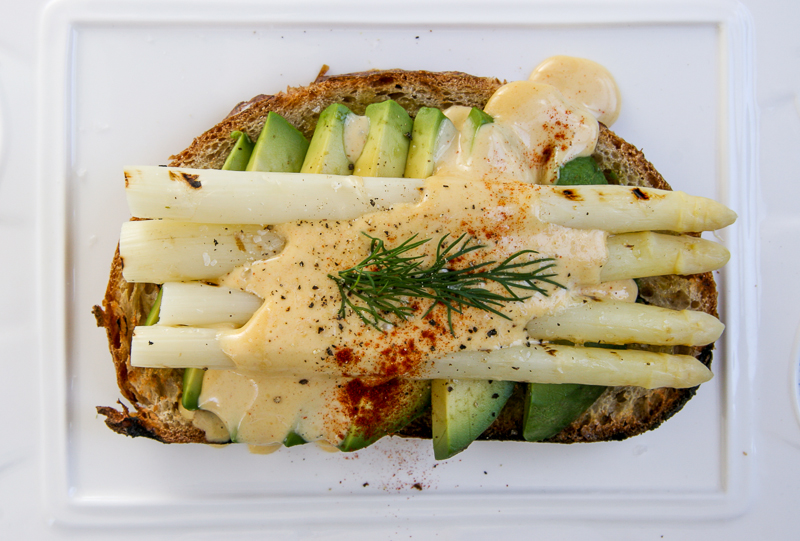 Asparagus Toast w/ Brown Butter Hollandaise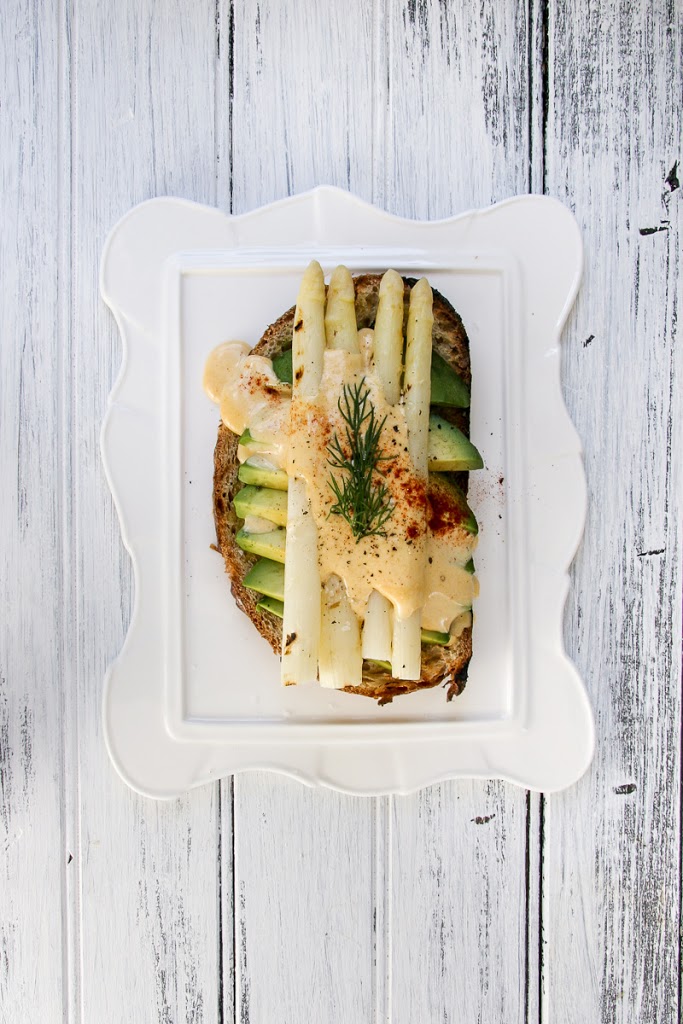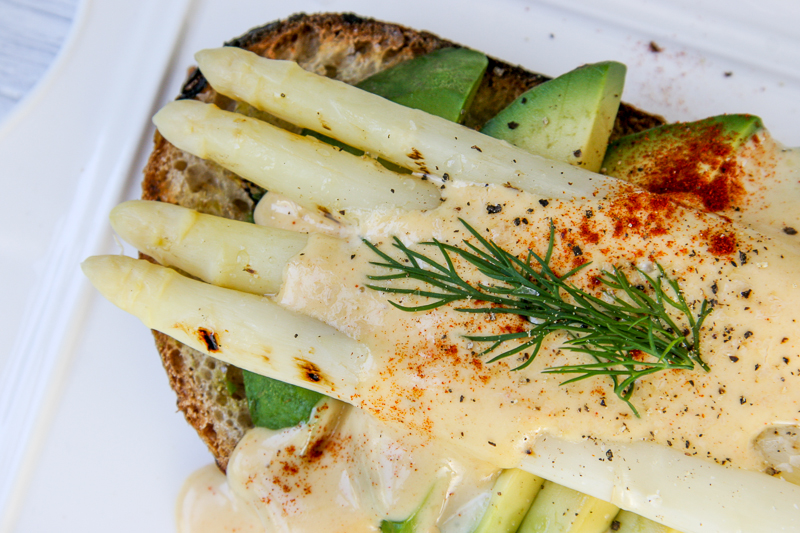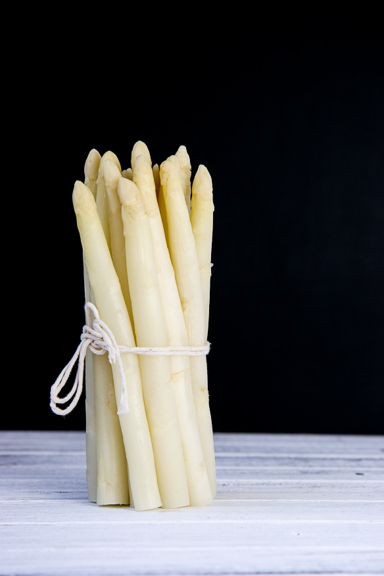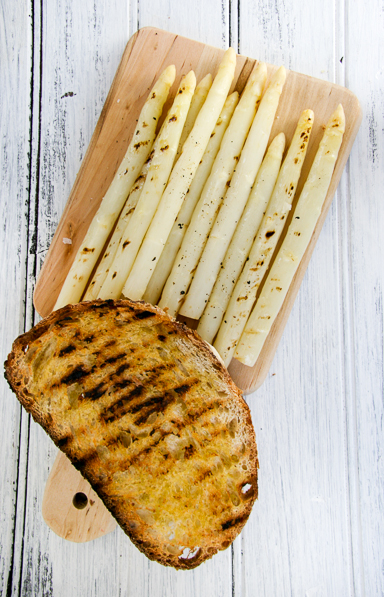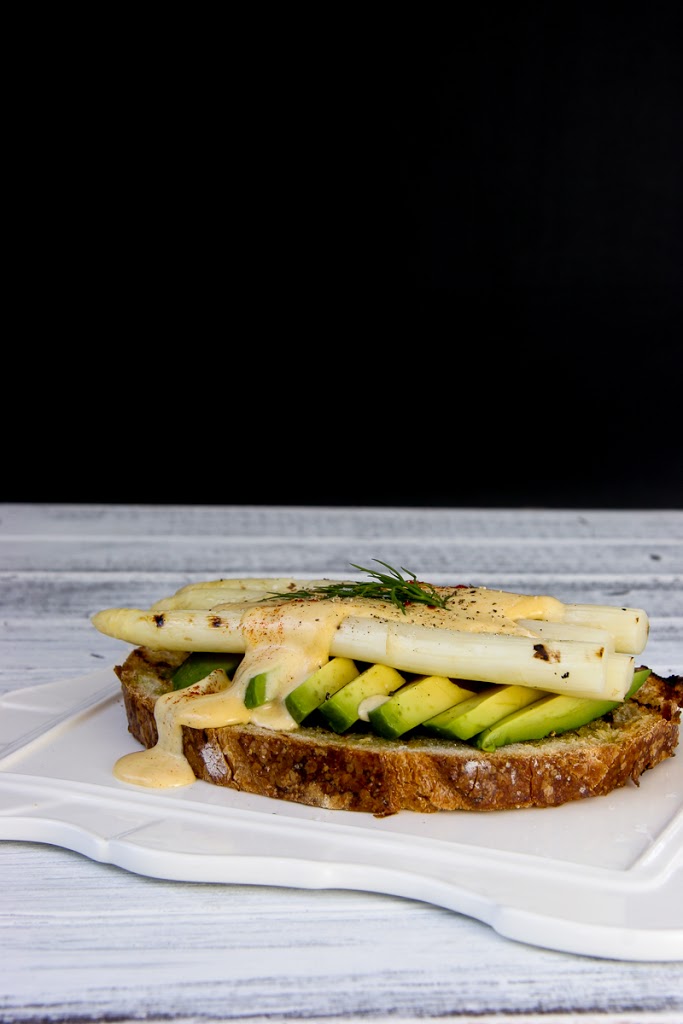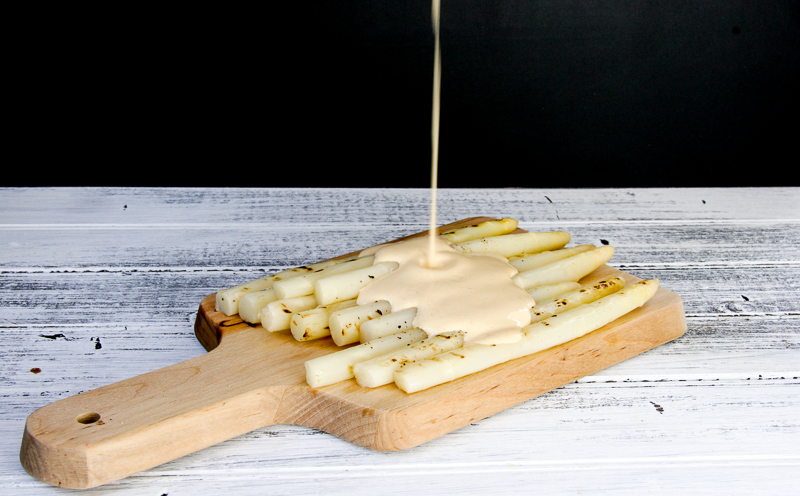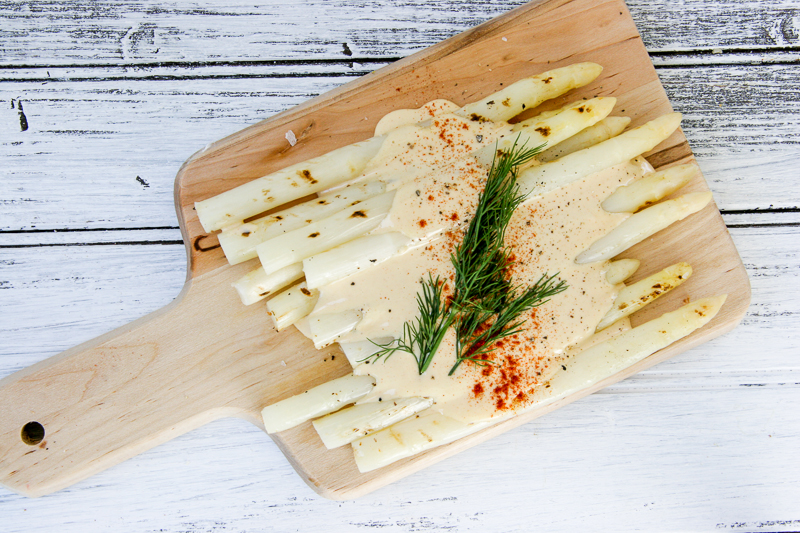 Ahhhhhhhh hollandaise. Probably the best sauce in the world. Red wine pepper sauce in close second.
Music Friday!!!!!Hear U Callin' – SevnthWonder
Something About You – Dornik
Every Little Word – MNEK – Thank you Lisa Brown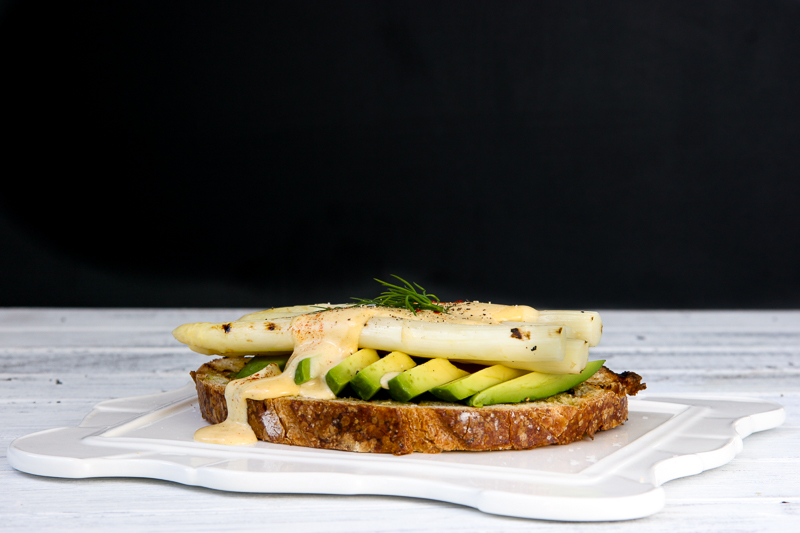 White Asparagus with Brown Butter Hollandaise
makes 4 toasts or 6 side servings
1 bunch white asparagus, stalky ends removed
4 slices sourdough bread
2 avocados, sliced
olive oil
salt
pepper
paprika, garnish
some green herb, garnish
finishing salt, like Maldon
For the hollandaise:
10 Tbsp (145g) unsalted butter
3 egg yolks
1 1/2 Tbsp lemon juice
1/2 tsp salt
1-2 tsp milk
pinch paprika
For the asparagus:
Blanch the asparagus in salted, boiling water for 3 minutes and then throw them into an ice bath to stop the cooking. Heat a grill pan on high until it is smoking hot. Sear asparagus for 4 minutes turning half way through. Set aside on a cooling rack. Eat a spear of asparagus.
For the toast:
Drizzle bread slices, on both sides, with olive oil, salt, and pepper. Sear the bread on the grill pan until there are nice grill marks. 2 minutes on each side. Set on the cooling rack.
For the brown butter:
Heat butter over medium heat in a small sauce pot. It will slowly melt, then bubble, then brown. You will start to see little brown bits on the bottom of the pot. Get a good browning on the butter but make sure you don't take it too far. Let it cool slightly.
For the hollandaise:
In a blender, mix together the yolks, lemon juice, and salt. They will become lighter in color and a bit fluffier. This will take about 2 minutes. VERY, VERY, VERY slowly, drizzle in the brown butter while the blender is running. If you pour the brown butter in too fast, the hollandaise will break. Add 1-2 tsp of milk to the blender while it is running to make the sauce runnier. Add a pinch of paprika and blend for 15 seconds more. Check seasoning and adjust if you feel like it needs it.
The hollandaise needs to be served immediately. OR you can put it in a mug and set the mug in very hot water (just under boiling). Keep it hot until you are ready to serve. If the sauce gets too thick, you can always mix a little more milk into it.
For plating toast:
Lay toasted bread on the plate, then layer the avocado on top and season with salt and pepper. Lay a few asparagus spears on top then drizzle with the hollandaise. Garnish with paprika, green herb, and finishing salt.
For plating side dish:
Plate asparagus, drizzle with hollandaise. Garnish with paprika, green herb, and finishing salt.
Enjoy.
DANI'S NOTES:
PUT AN EGG ON ITTTTTTTTTTTTTT. duh.
Use the hollandaise recipe for a basic Eggs Benedict. It will elevate it because of the browned butter. It gives the sauce a deeper flavor.
Um.. drizzle this whole thing with Sriracha. All of it. All over it. mm.
You want to set the asparagus and toast onto a cooling rack so that it doesn't steam on the bottom side. You worked so hard to get that nice crispness from the grill pan, don't ruin it by leaving it on a plate to get soggy.
VSCO Preset Fun