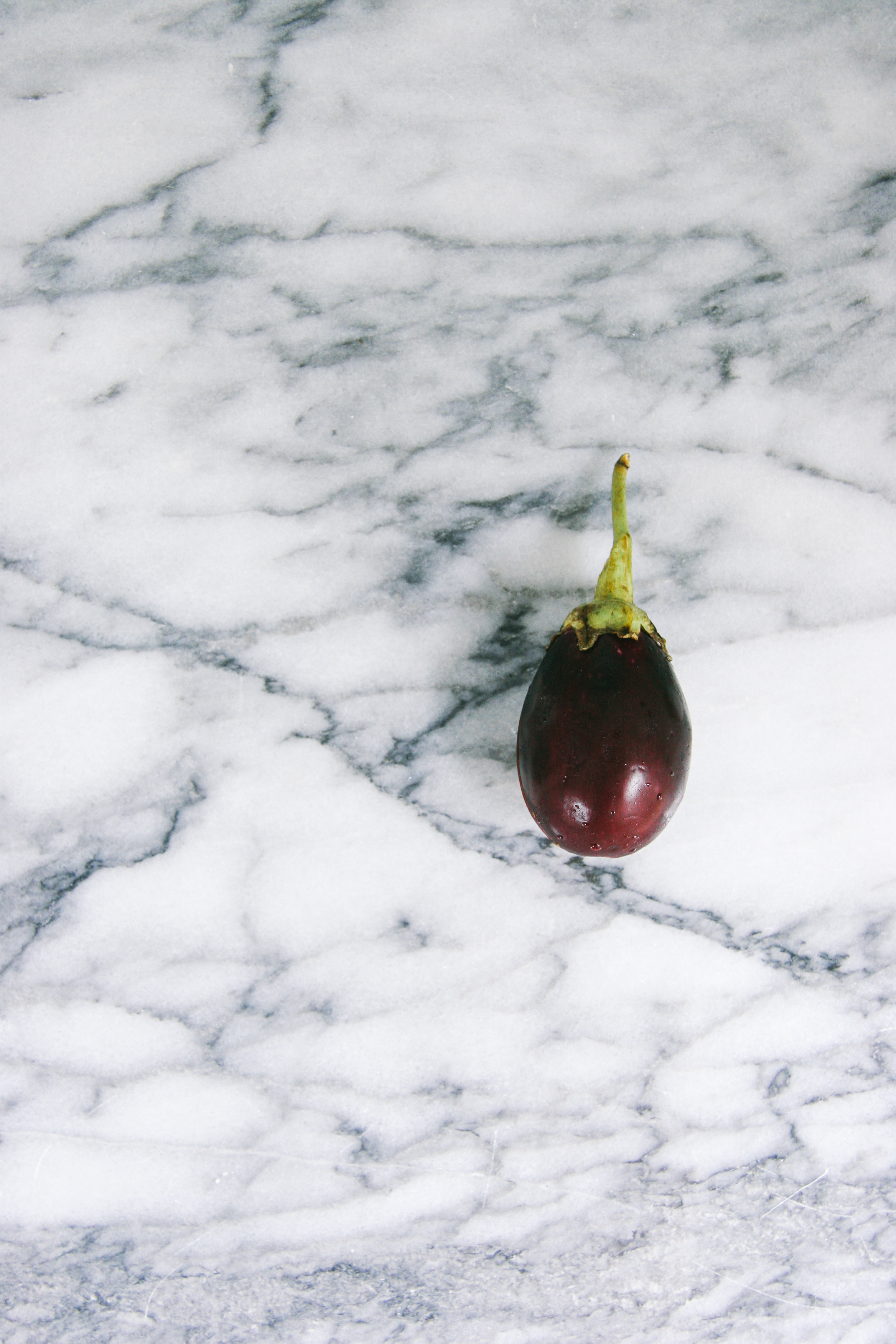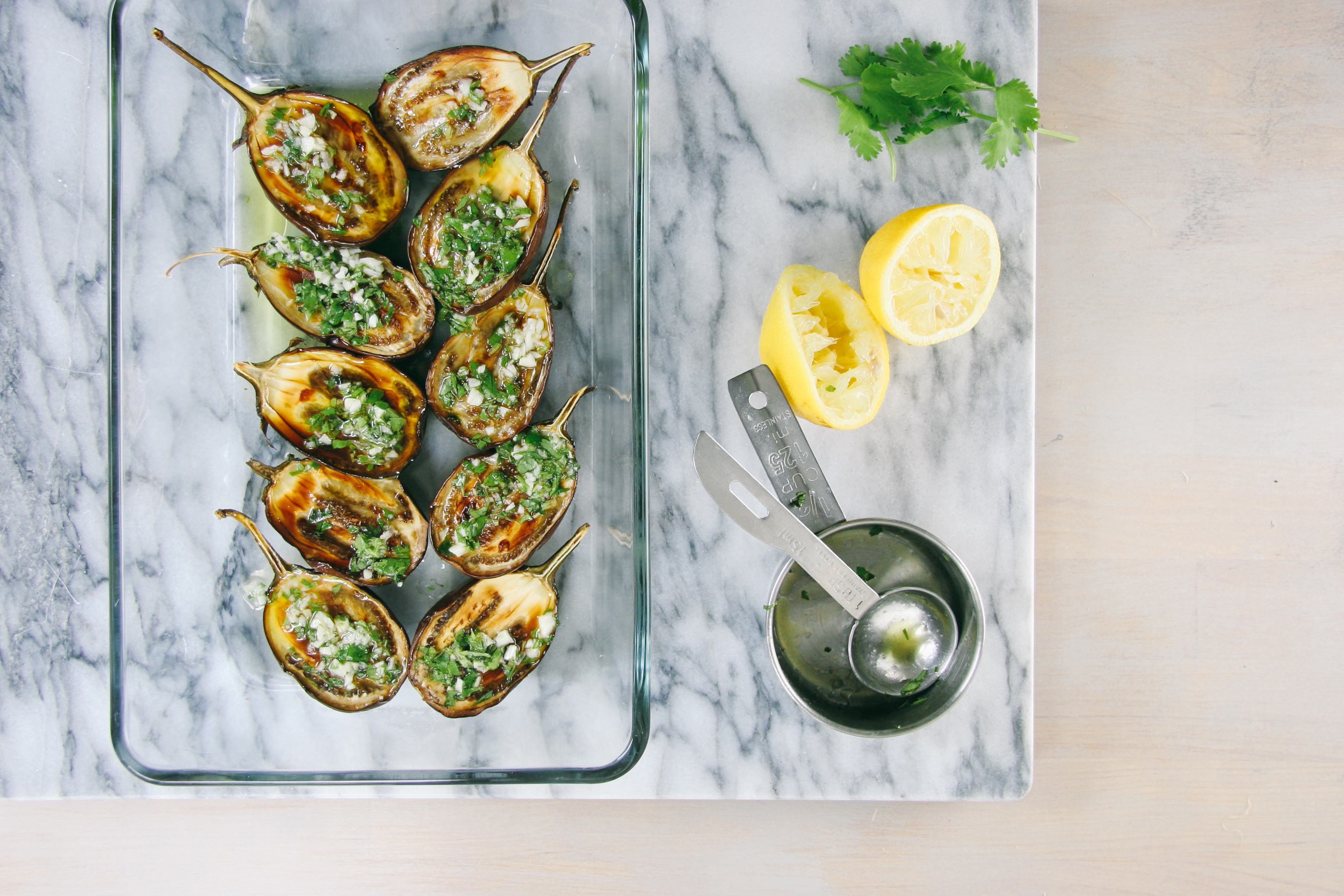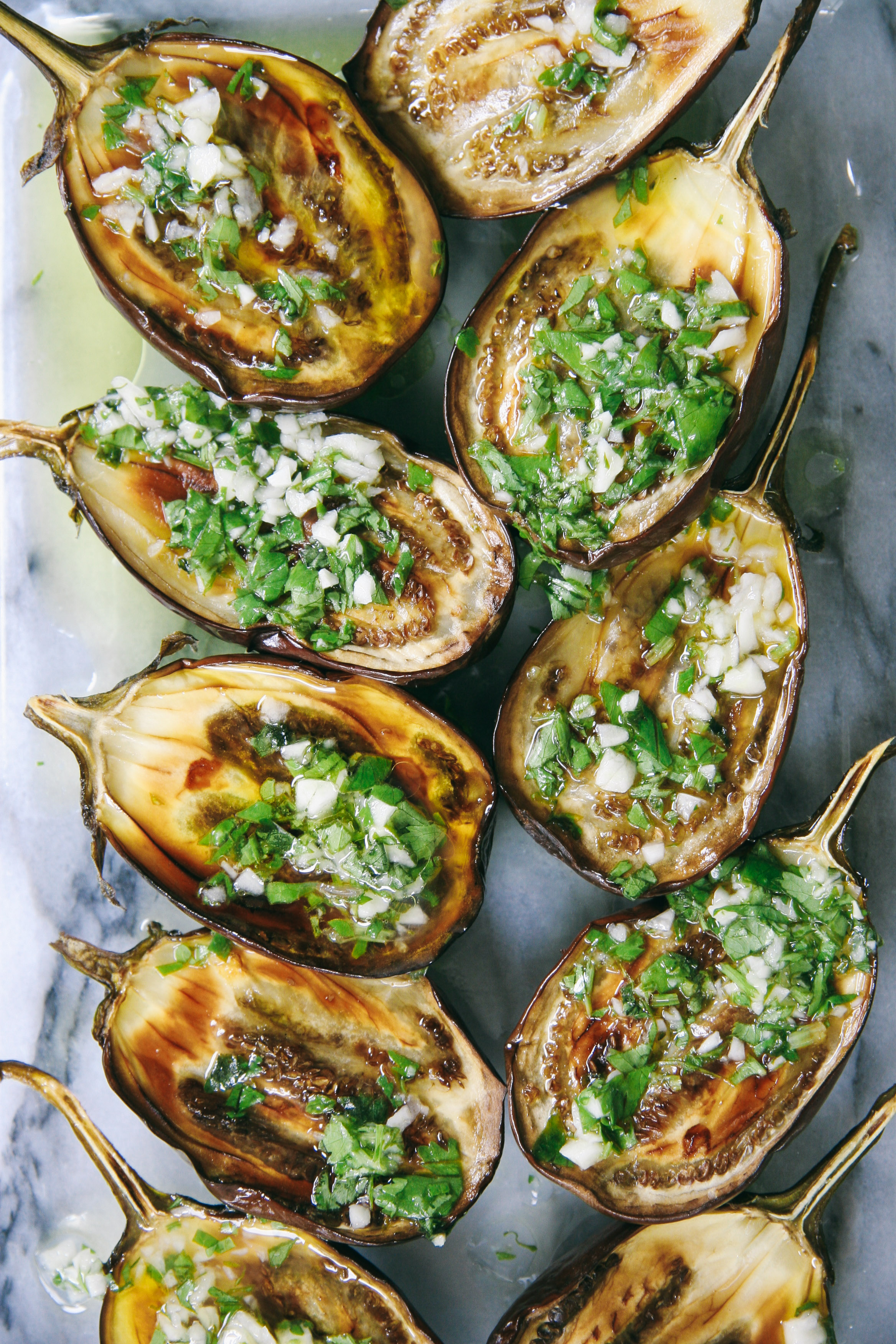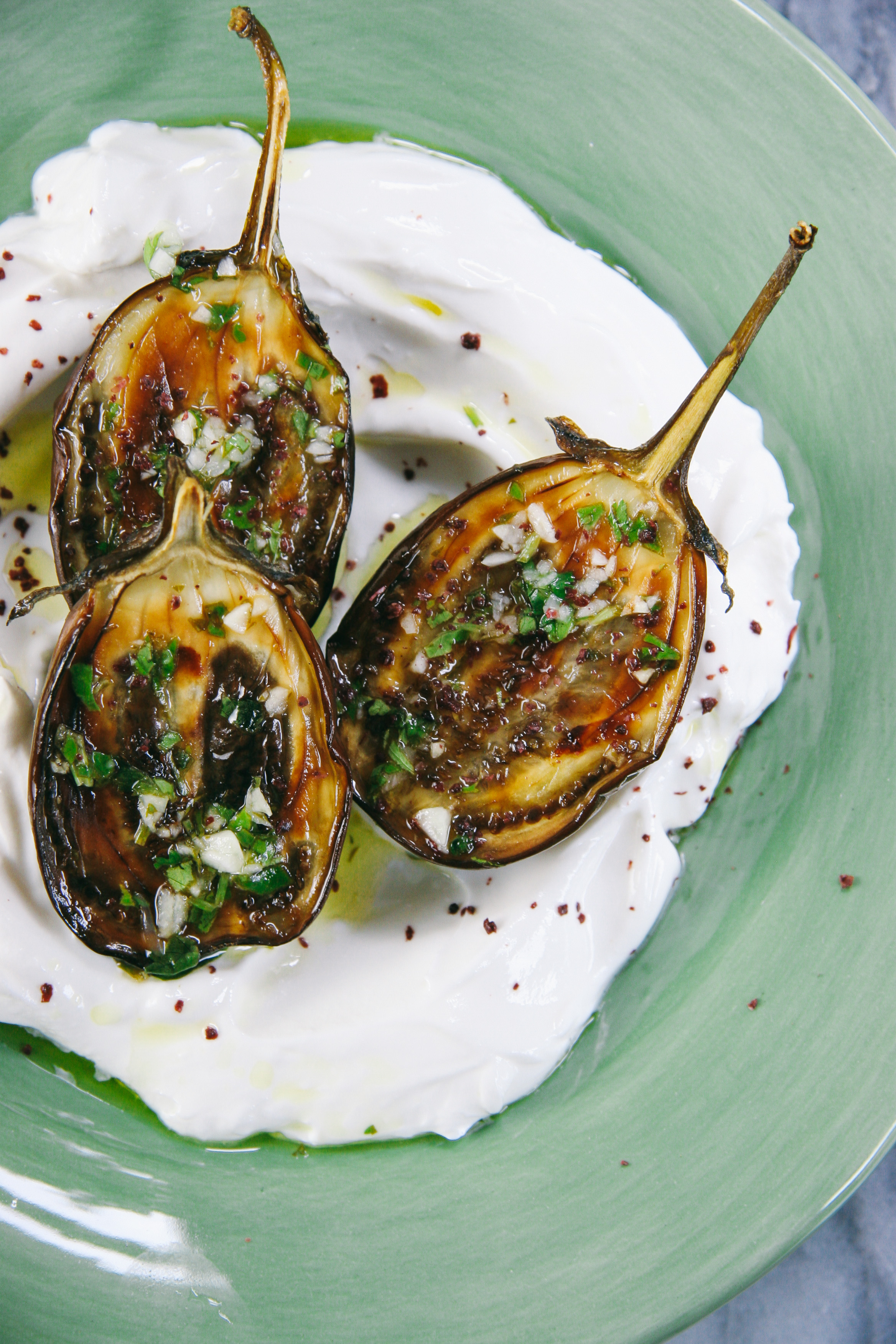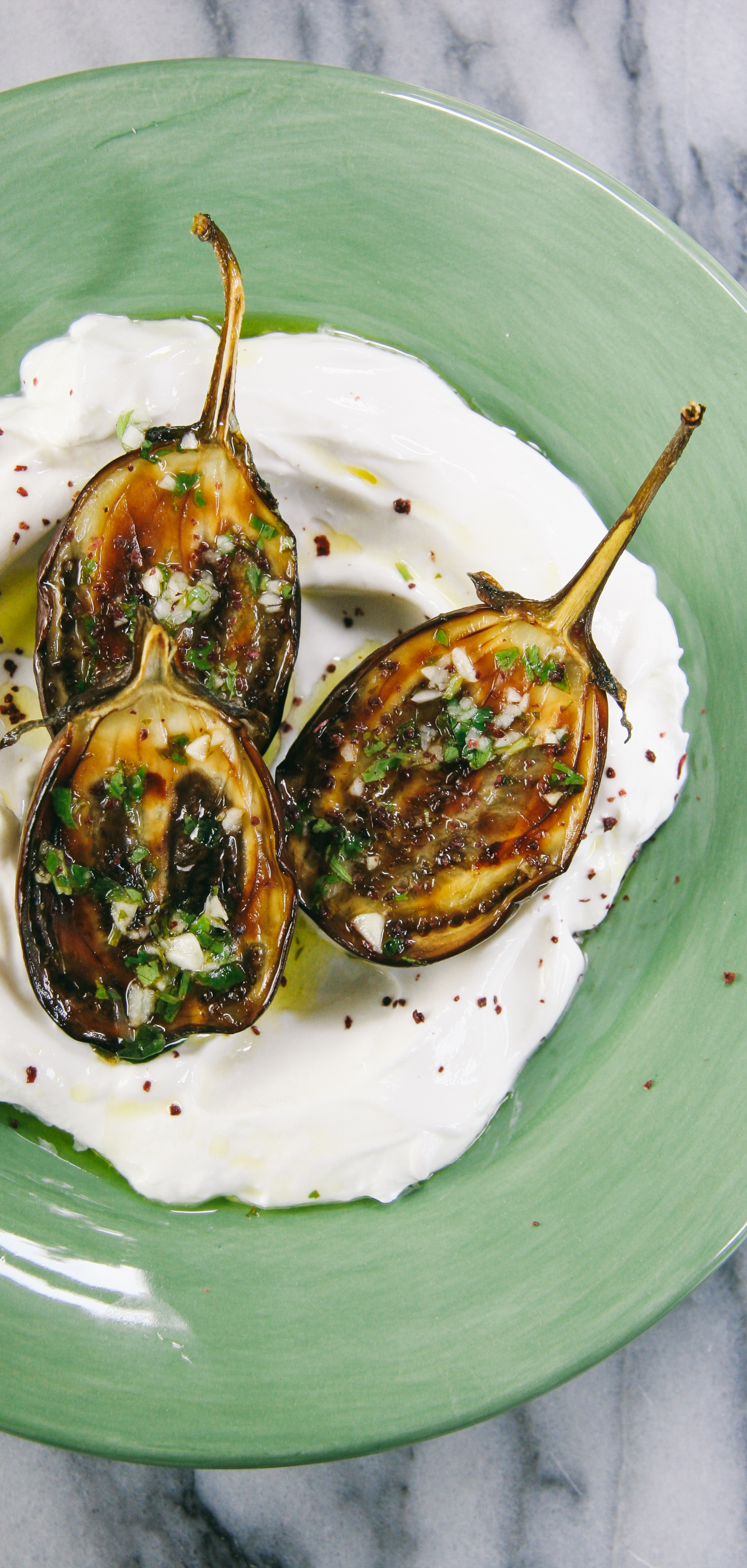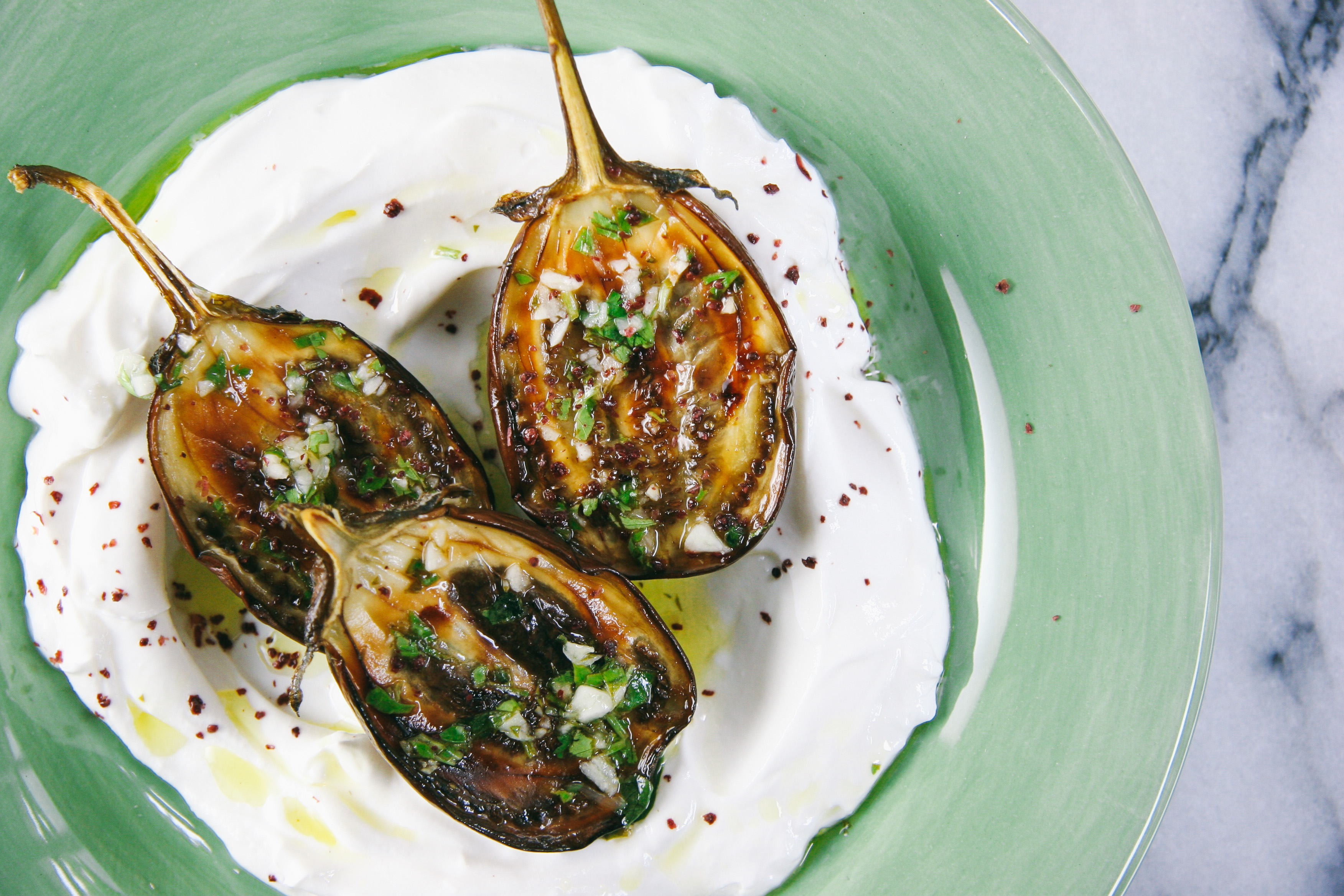 Lemon Garlic Eggplants in Labane
makes 6-8 appetizer servings
For the lemon & garlic dressing:
1 Tb chopped cilantro
2 cloves garlic, chopped finely
2 1/2 Tb fresh lemon juice
1 1/2 Tb olive oil
1/2 tsp salt
 
For the Eggplants:
5-6 Small indian eggplants, sliced in half
OR
1 large eggplant, sliced into 1/2″ rounds
olive oil
Salt
 
2 cups labane or greek yogurt
Sumac, garnish, optional

Creating the dressing:
Mix all the ingredients together in a small bowl. Set aside.
Roasting the Eggplant:
1. Place eggplants on a lined baking sheet or cutting board with paper towel. Salt the cut side generously. If using a large eggplant, salt both cut sides of the slices. The salt will pull out some of the moisture and bitterness from the eggplant. Let sit for 20 minutes. Pat them dry.
2. Pre-heat oven to 400˚F. Line a sheet pan with tin foil for easy clean up.
3. Slather or brush the olive oil over the cut sides of the eggplant. Oil the sheet pan as well and place the eggplants on the pan. Cut side up if you're using the small indian eggplants.
4. Bake for 20 minutes.
5. Turn the oven up to broil (high) and char the eggplant slightly. About 3-4 minutes. Watch them so that they don't burn too much!
6. Dress the eggplants hot out of the oven with the lemon garlic mix. Use all of the dressing.
7. Marinate the eggplant for at least 30 minutes. This can be made a day ahead and left in the fridge to marinate. It actually tastes better that way!
Plating:
Using the back of a spoon, smear the labane or yogurt on a large plate creating a well of sorts for the eggplant to sit in. Arrange the eggplant on top nicely. Garnish with a bit of sumac. Enjoy!