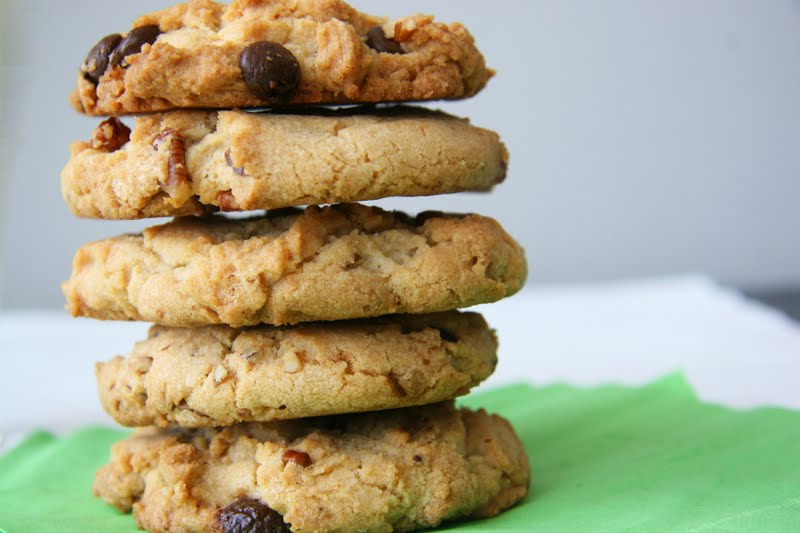 Chocolate Chip Pecan Toffee Bit Cookies
Deep Fryday… yes. My friends and I have been talking about having a Deep Fryday since April, and this past Friday was finally Fryday. You mean, you don't know what Deep Fryday is?? 
For all of you who don't know what it is, it's basically a dinner party where everything you eat is deep fried and you listen to deep house music while cooking, all while wearing deep V-neck t-shirts. I know, it's glorious… and gross. We were all really excited for this. 
The menu: corn dogs, chicken, tempura everything – including avocado – breaded bocconcini, polenta fries, etc. We even tried to deep fry a whole battered onion (fail). For dessert, the plan was to have deep fried oreos. 
We never made it to dessert for two reasons: 1. We felt sick from all the food and couldn't eat anything else. 2. We didn't have any new oil and didn't want our oreos tasting like fried chicken. Reasonable. 
But since we were all together the next night, 2am rolls around and all of a sudden we are deep frying oreos. On top of that, I had brought these cookies to our gathering. Ice cream was put in between two of them and deep fried… in pancake batter. 
Unfortunately, all the ice cream bubbled and disappeared in to the oil because it wasn't frozen enough, but it was a great attempt. The kitchen smelled like a carnival. We are disgusting people (I don't need you to tell me that). Fryday only comes around once a decade for a reason.
These are my "compost cookies"; I make my basic cookie dough and throw in whatever I have in my pantry that I want to get rid of. This time around I had toffee bits, pecan pieces, and extra dark chocolate chips.
You can change the recipe up and throw in whatever you have laying around in your pantry: butterscotch chips, pretzels (yes), nuts, peanut butter, candies, etc. Anything will work.
In conclusion, don't deep fry whole onions, shake the basket in the deep frier when throwing stuff in, don't deep fry ice cream sandwiches unless they are super frozen, and don't eat deep fried oreos at 2am or else you will wake up with heartburn. Definitely make these cookies though.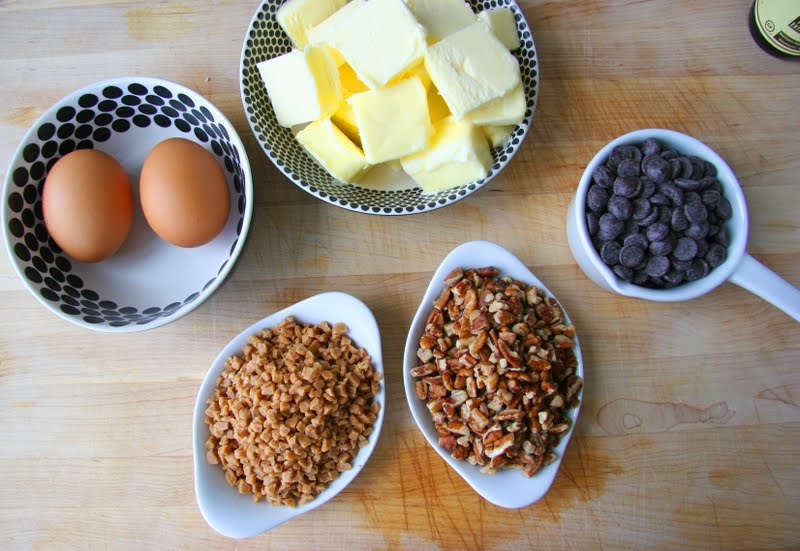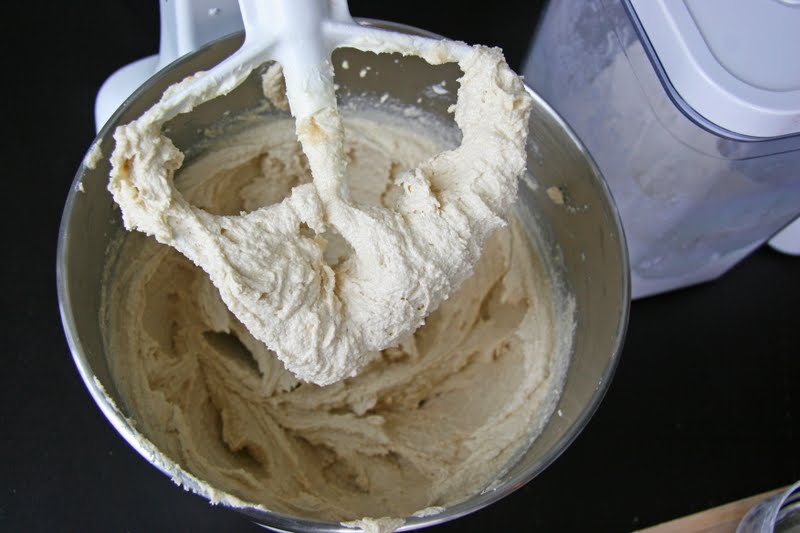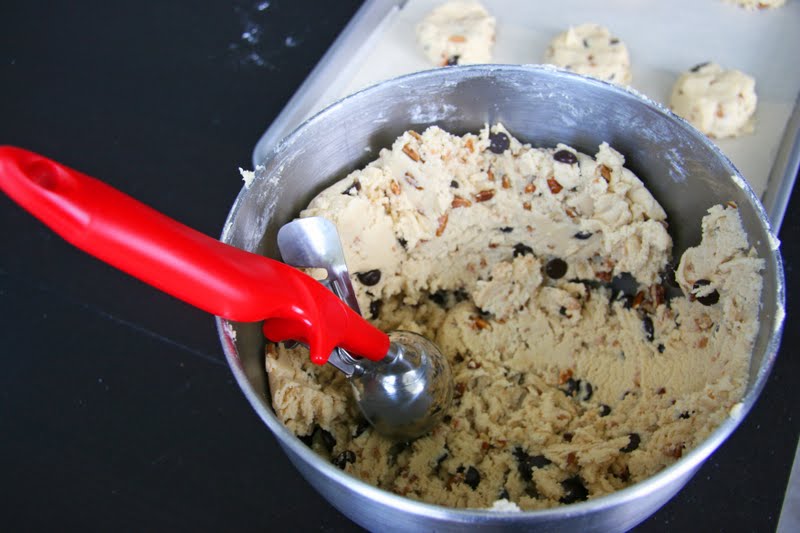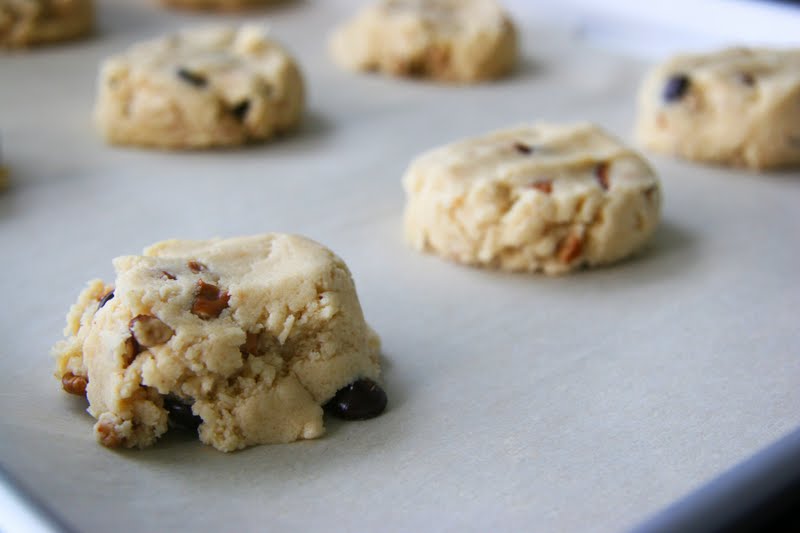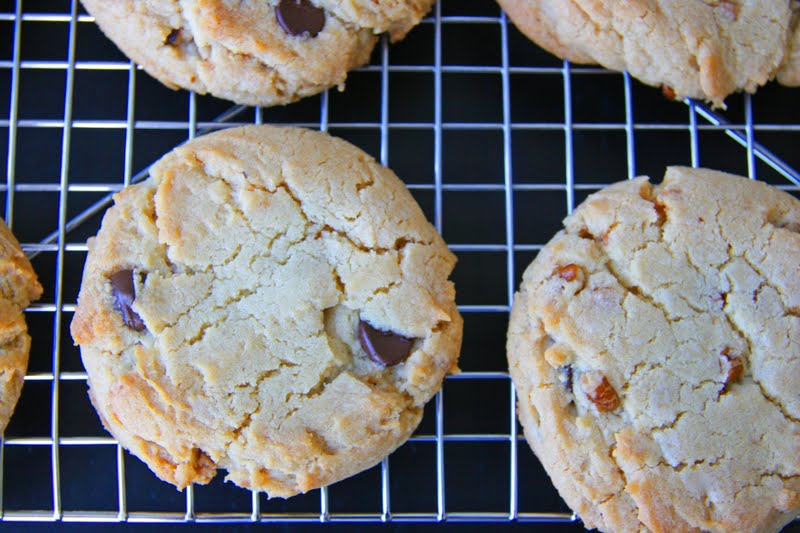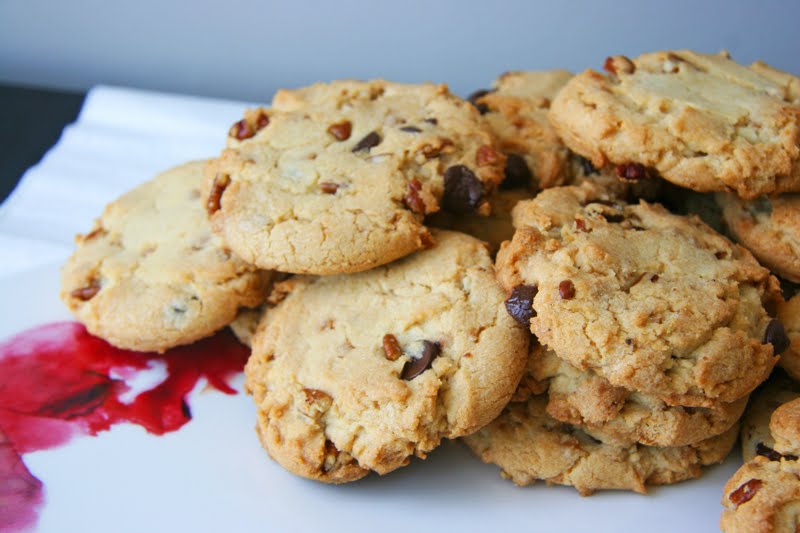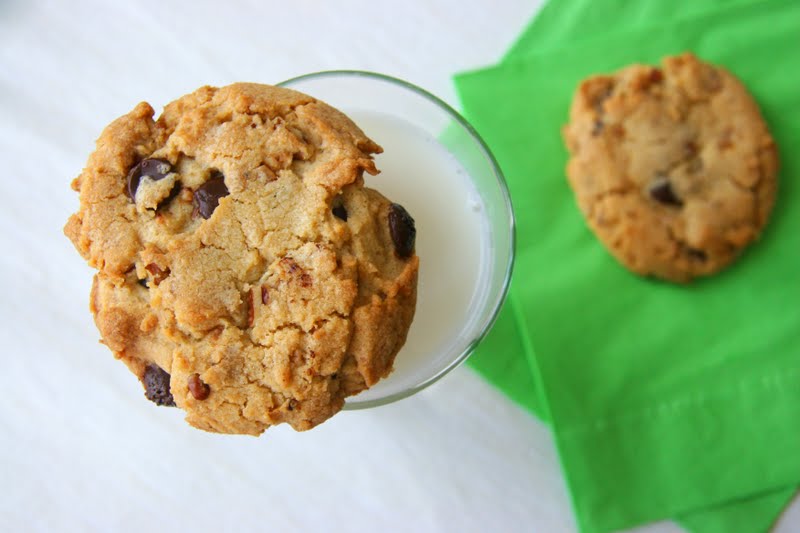 Chocolate Chip Pecan Toffee Bit Cookies
makes about 34 cookies
3 1/3 cups all-purpose flour
2 1/2 sticks unsalted butter, softened
1 1/3 cups light brown sugar
1/2 cup dark chocolate chips
Preheat oven to 350 deg F with a rack in the middle position. Line a baking sheet with parchment paper.
In a medium bowl, sift the flour, baking powder, baking soda, and salt. Mix with a whisk until uniform.
In a stand mixer with a paddle attachment, beat the butter and sugars on high speed until very light and fluffy. That'll take about 8 minutes. Don't forget to scrape down the sides of the bowl. Add the eggs in one by one, making sure to mix well between each addition. Add the vanilla extract and mix.
Add the flour mixture and mix until it comes together. This shouldn't take longer than 1 minute.
Add the chocolate chips, toffee bits, and pecan pieces. Mix until just incorporated.
Using an ice cream scoop for uniform cookies, scoop out the dough onto the baking sheet and press down on the tops of them to flatten a bit. Make sure you leave room for the cookies to spread.
Bake for 18 minutes in batches. Remove cookies from baking sheet and cool on a rack.
Enjoy =) or deep fry them and then Enjoy =)