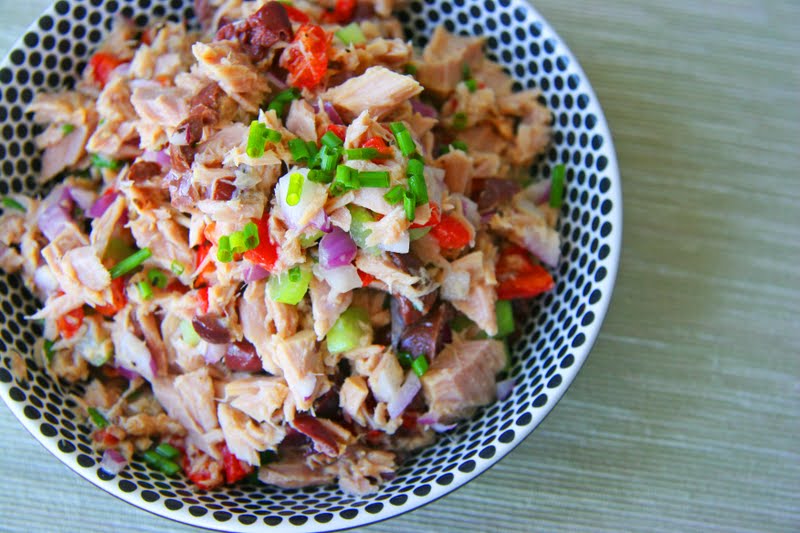 Dear Blog,
I am so sorry I have neglected you for so long.
You see, I got married August 6th. I had family here for a week and then friends here the following week. It's not that I don't love you, it's just that I have been living in the clouds for the past 14 days. Please forgive me.
-Danielle
The wedding was amazing. Everyone had the time of their lives and we danced to Greek music in the rain. I couldn't ask for anything more.Since it was so crazy around here, I didn't have much time to cook. Best thing to do when you know there's no time to prepare food, make some tuna salad and leave it in the fridge for when you need a quick snack and don't want to destroy your diet by having your husband drive you to McDonald's… oops.
Growing up, there was always a container of tuna salad in the fridge. My friends Jane and Jessica would come over, grab a fork, and kill the whole container. That used to drive my mom crazy since that was basically all my brother would eat at that point in time.
It's an easy way to take down a bagel as well. I miss those big, fluffy, doughy bagels I used to get in New York/New Jersey. The bagels in Toronto suck. I'm sorry, but they do. I don't want to be able to get a finger through the hole in my bagel. Now I'm stuck eating bagel thins… so boring.
Another application for tuna salad: Tuna Pasta Salad. Going to a friend's house? A BBQ? A picnic? Everyone loves a good pasta salad. With this tuna salad, it's extra special. Use whole wheat pasta for a healthier choice. Serve it hot or cold with some grated Parmesan cheese over top.
This tuna salad was basically the only thing in my fridge for the past couple weeks. By last Thursday, my husband turned it down. It was the first time he has ever rejected anything I made. I understood.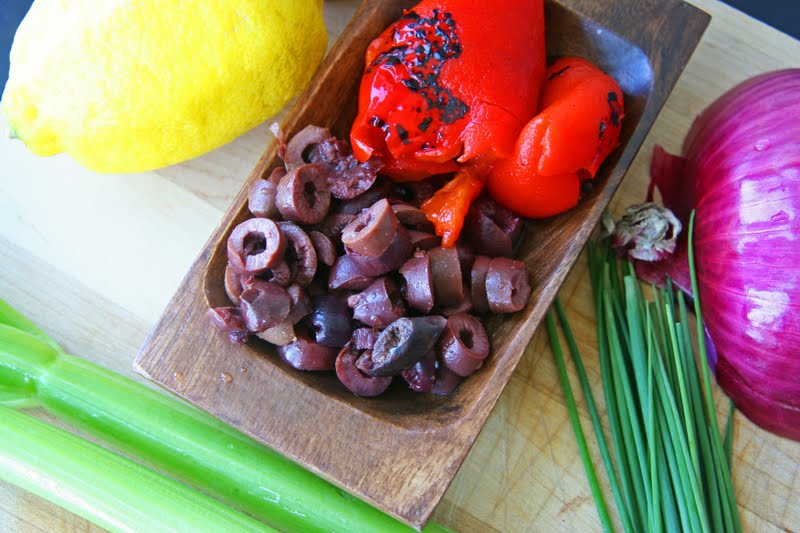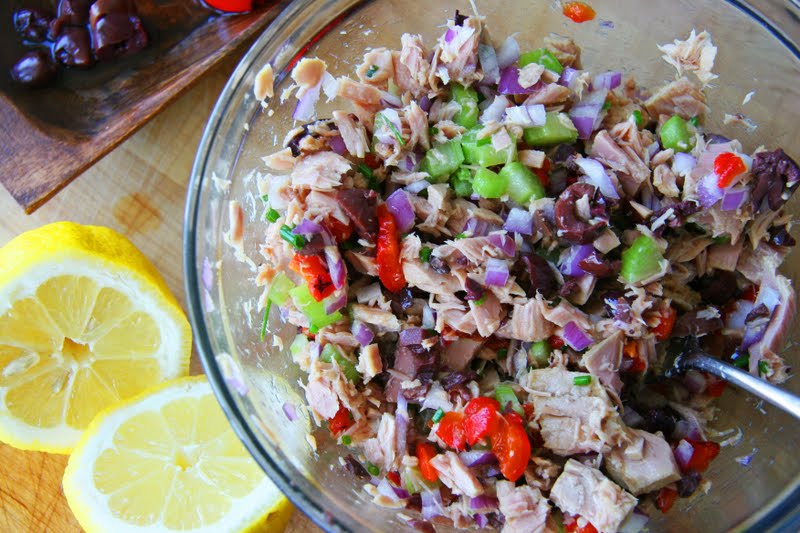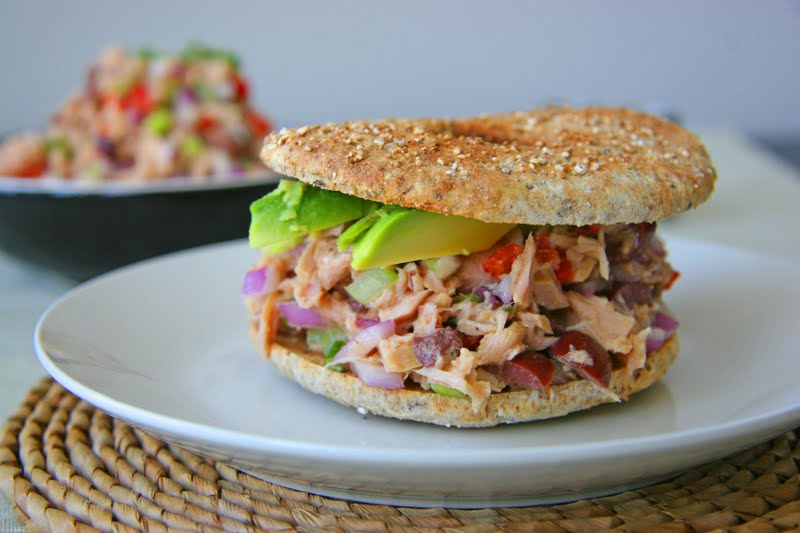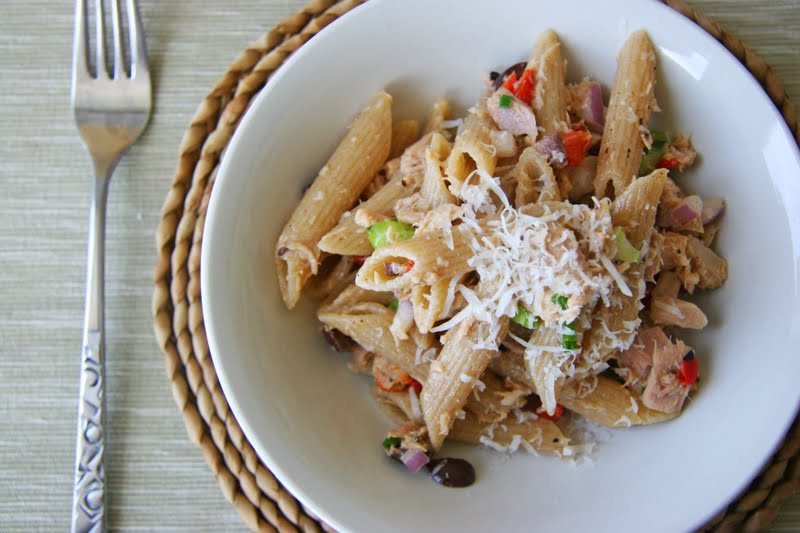 Loaded Tuna Salad
Makes about 4 servings
2 cans solid white tuna, in water or in oil (I prefer oil), drained
1/3 cup roasted red pepper, small dice
1/3 cup red onion, small dice
1/3 cup black or green olives, chopped
1/3 cup celery, small dice
2 TBSP chive, chopped finely
2 TBSP light mayonnaise
1 lemon, juiced
Salt and freshly ground black pepper to taste
Mix all of the ingredients in a medium bowl. Make sure to taste test for seasoning. Refrigerate for an hour.
Enjoy =)