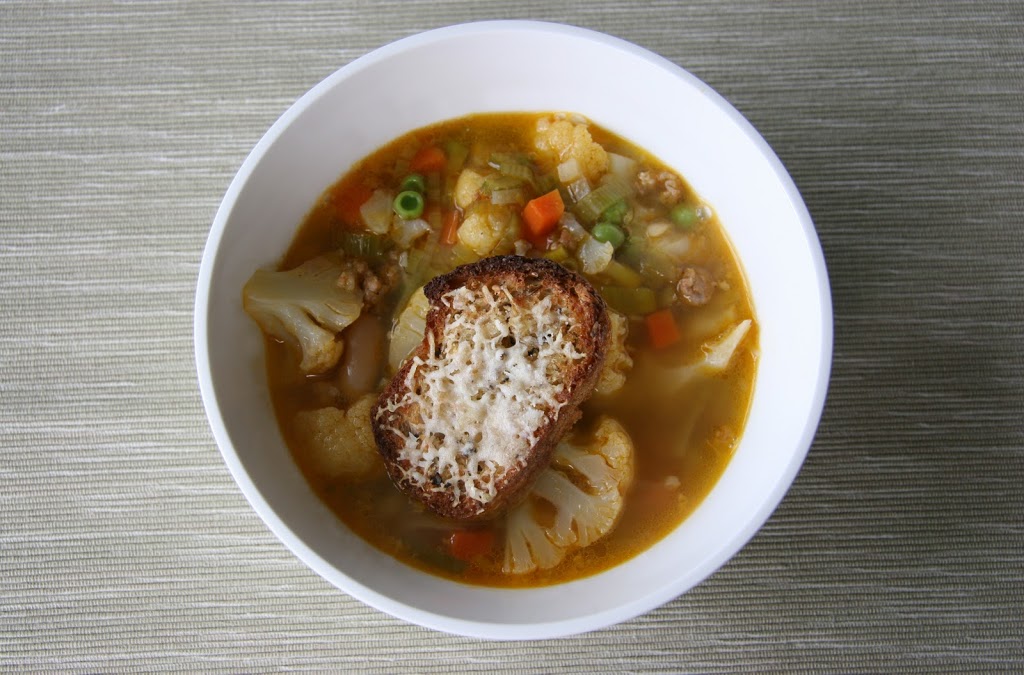 Hearty Vegetable and Chorizo Soup with Parmigiano Croutons

Back from vacation! Went to an all inclusive in Punta Cana, DR, with a group of 14. Food was crappy, room was pretty gross, but life was so good. We were constantly eating beige food – this consisted of bread, butter, rice, and white kidney beans. After our torture in paradise, all I was craving was something light, healthy, and fresh.
It was also 85 degrees every day; coming back to 30 degree weather had me craving something warm. This veggie soup is so hearty and the chorizo adds a bang of flavor depth.
It's incredible how horrible buffet food can be. The first time we went to ate I walked around the whole place and could not decide on one thing that I wanted on my plate. It was all very confusing. There was liver, crepes filled with ground chicken, pasta with ketchup sauce, "danish cheese", banana mash (which was the color of green baby food), spaghetti that looked like a mixture of noodle soup/mac and cheese. The only thing that was actually worthwhile was this soft white bread that most of us would bank on. 

Confession: My friend Nora and I bought $7 Pringles every other day. So worth it.
USE LOTS OF CAULIFLOWER! I love cauliflower and it's in season until April. I even eat it raw (that's what happened to the second half of the cauliflower head that didn't make it into the soup).
In short, while at a "three and a half star" all inclusive resort in the Caribbean, don't expect to have any life changing meals. Just hang tight, be sure to have a bathroom close at all times, and have a grocery list full of fresh ingredients for when your plane touches down back home.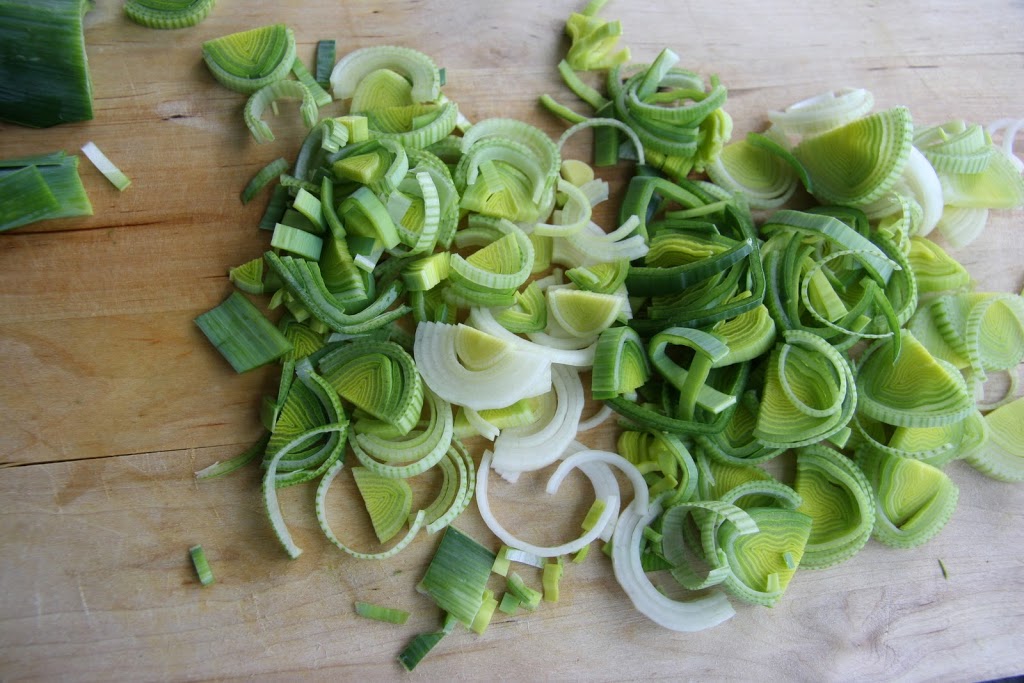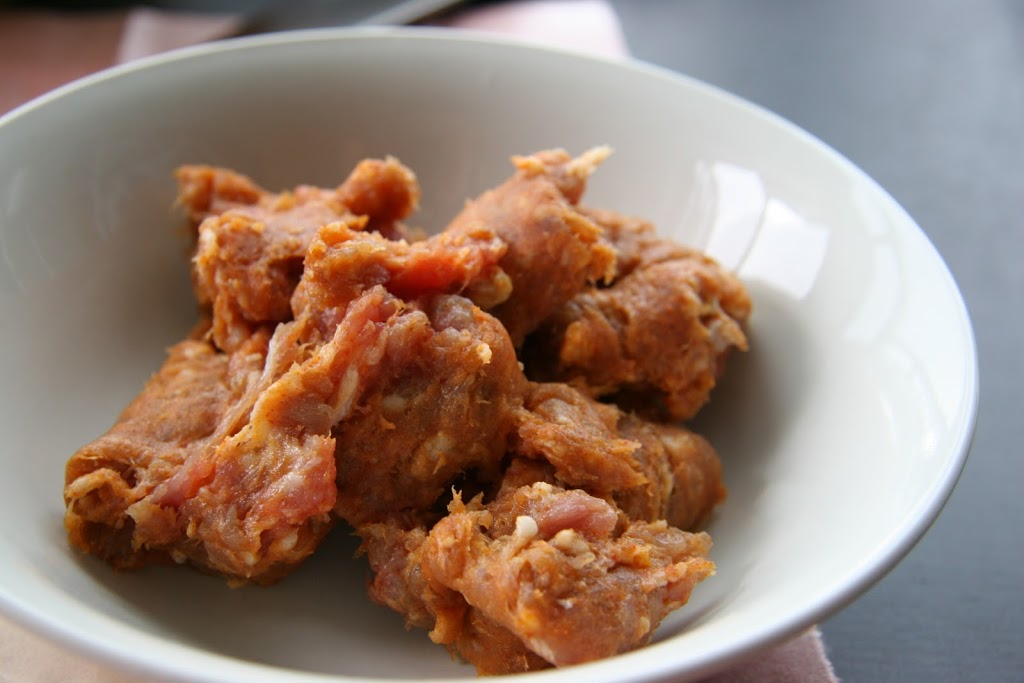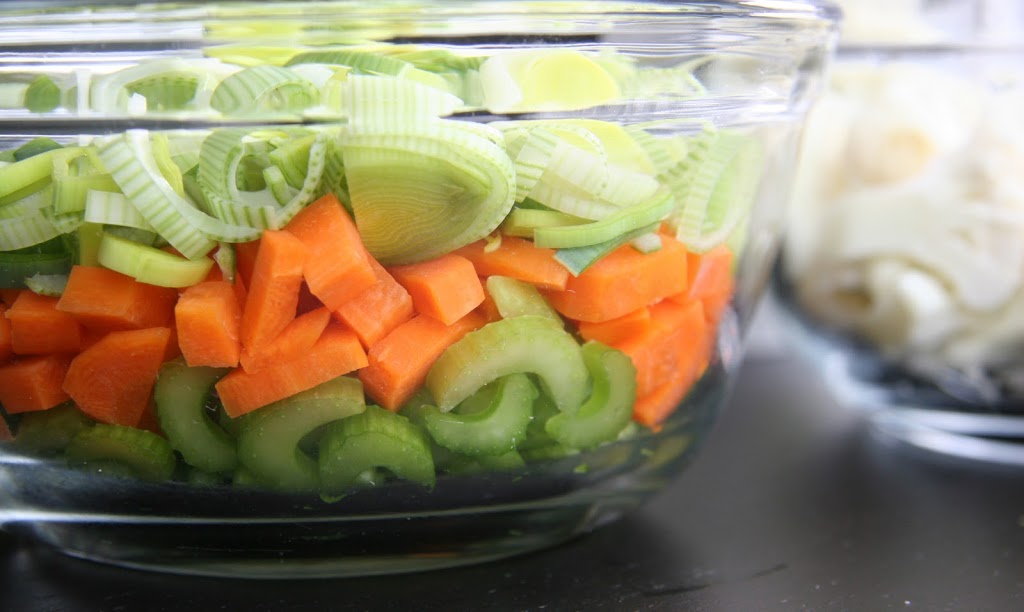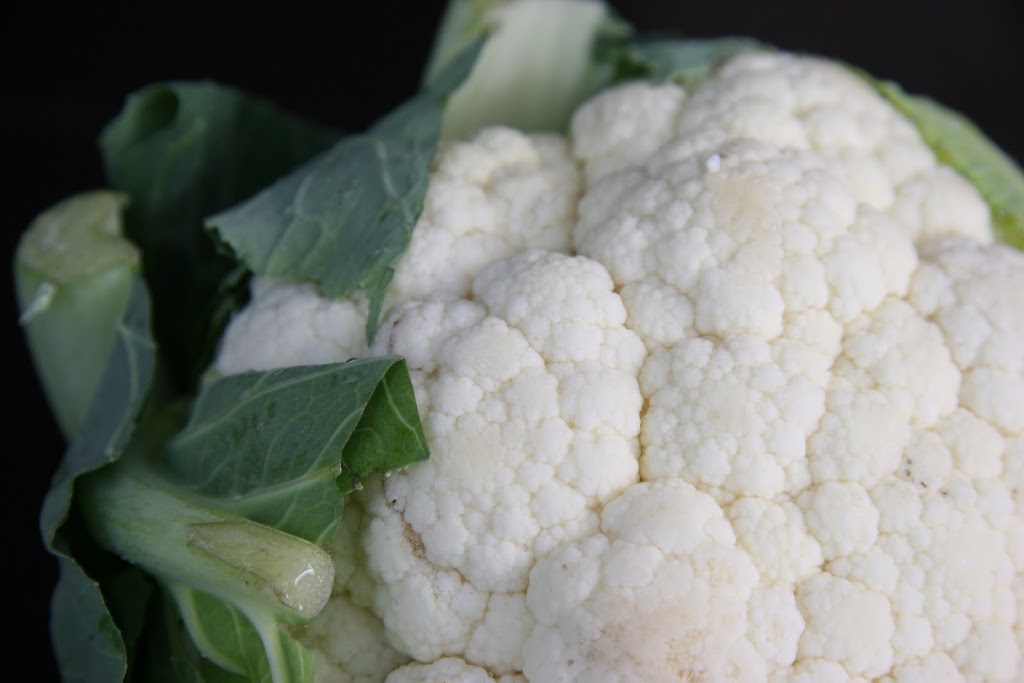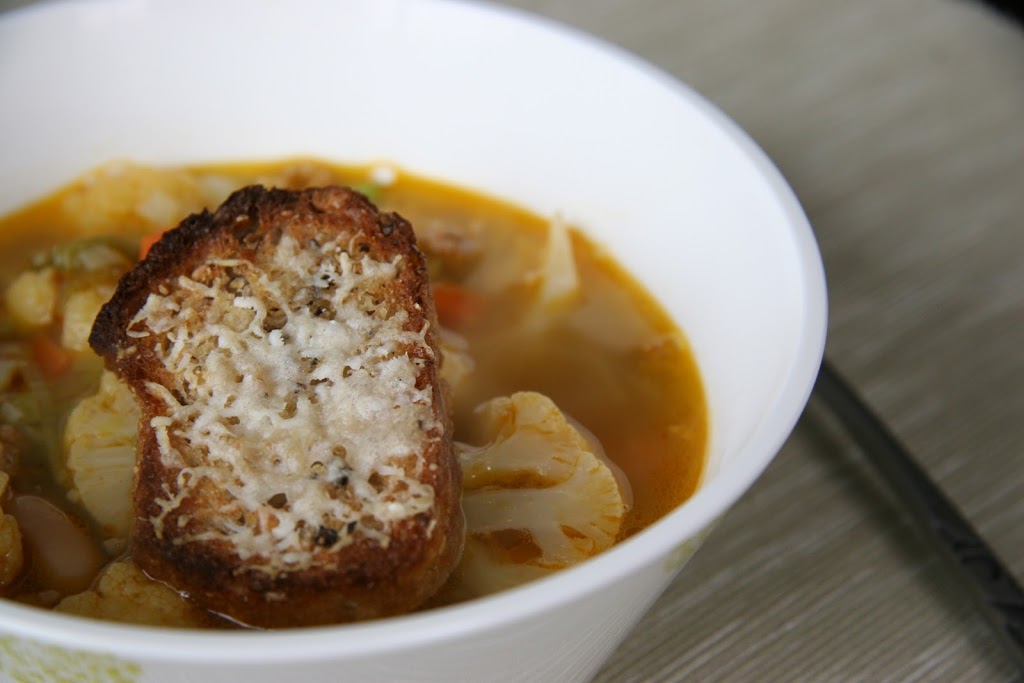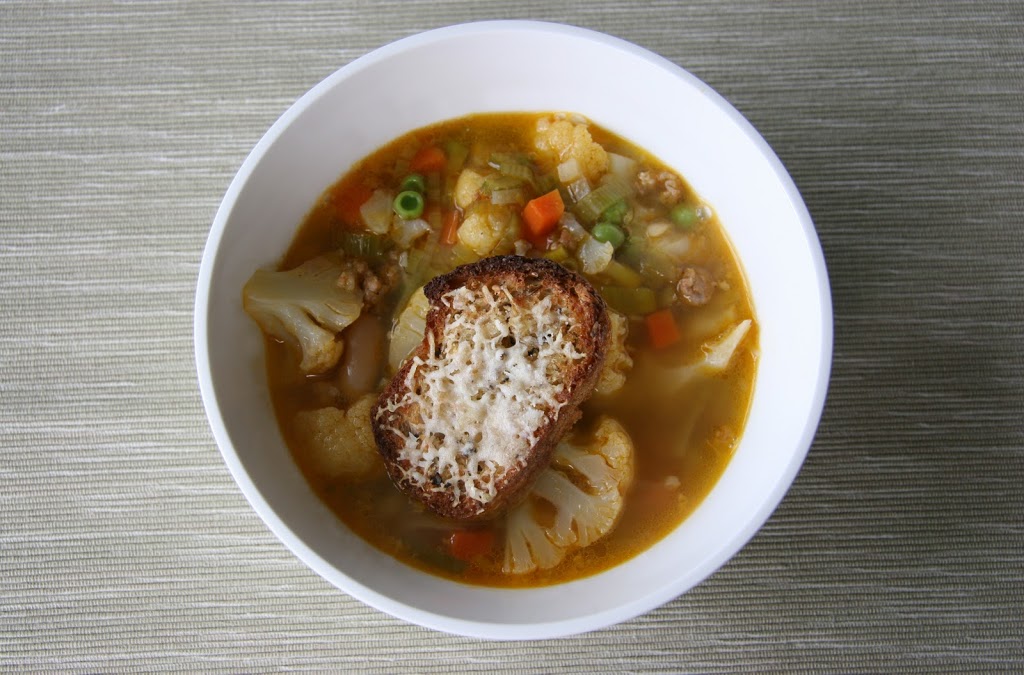 Hearty Vegetable and Chorizo Soup
w/ Parmigiano Croutons
Makes 4 Servings

2 sausages uncooked Chorizo (casings removed)
1 TBSP olive oil
1 large leek, thinly sliced
1 medium carrot, brunoise (cut into small cubes)
2 stalks celery, brunoise (cut into small cubes)
3 cups vegetable stock
Parmesan rind
1/2 head of cauliflower, cut into small florets (ones that will fit on a spoon)
1 large russet potato, cut into 1″ cubes
2/3 cup canned white kidney beans, drained and rinsed
1/3 cup frozen peas
1/3 cup frozen corn kernels

For Crouton
Baguette
Extra-virgin olive oil
Parmigiano-Reggiano (or regular Parmesan)
Heat olive oil in medium sized stockpot over med-high heat. Add chorizo and break it up with a wooden spoon as it browns. 
Add the leeks, carrots, and celery and sweat until softened. Add the stock and bring to a boil. 

Turn heat down to low. Add the rind, cauliflower, potato, beans, peas, and kernels. Cover and simmer for 20 minutes stirring every so often. Remove rind before serving. 
Croutons:
Position rack in the upper third of the oven and pre-heat broiler. 
Slice baguette into 1/2 thick slices. Arrange on a baking sheet and sprinkle with olive oil, salt, and freshly ground pepper. 

Toast for about 1 minute until slightly browned. Take them out of the oven and grate the Parmigiano-Reggiano over each slice. Return them into the oven for another minute until the cheese has melted. 

Ladle soup into bowls and top each one with a crouton. Place the extra croutons on a plate for anyone who would like seconds… or thirds.