Had this salad in Israel 3 weeks ago and fell in love with it. It's nothing new but it's the kind of dish that my mom didn't make growing up because she doesn't love sumac
. And, oh boy, did I realize I love sumac. I had some real life experience visiting family in Israel during this time of war. I'll have to write about it in a later post because I am still trying to process what I went through. I'm trying to let it sink in because it was so surreal.
Anyway, this salad is incredible. I like to think of it as the Mediterranean panzanella salad. Normally, the pita bread is deep fried. To keep things a bit healthier, I toasted the ripped pieces of pita in the oven until golden brown and crispy. And since I picked up some radishes from the market, those went in too. You'll be making this salad all the time.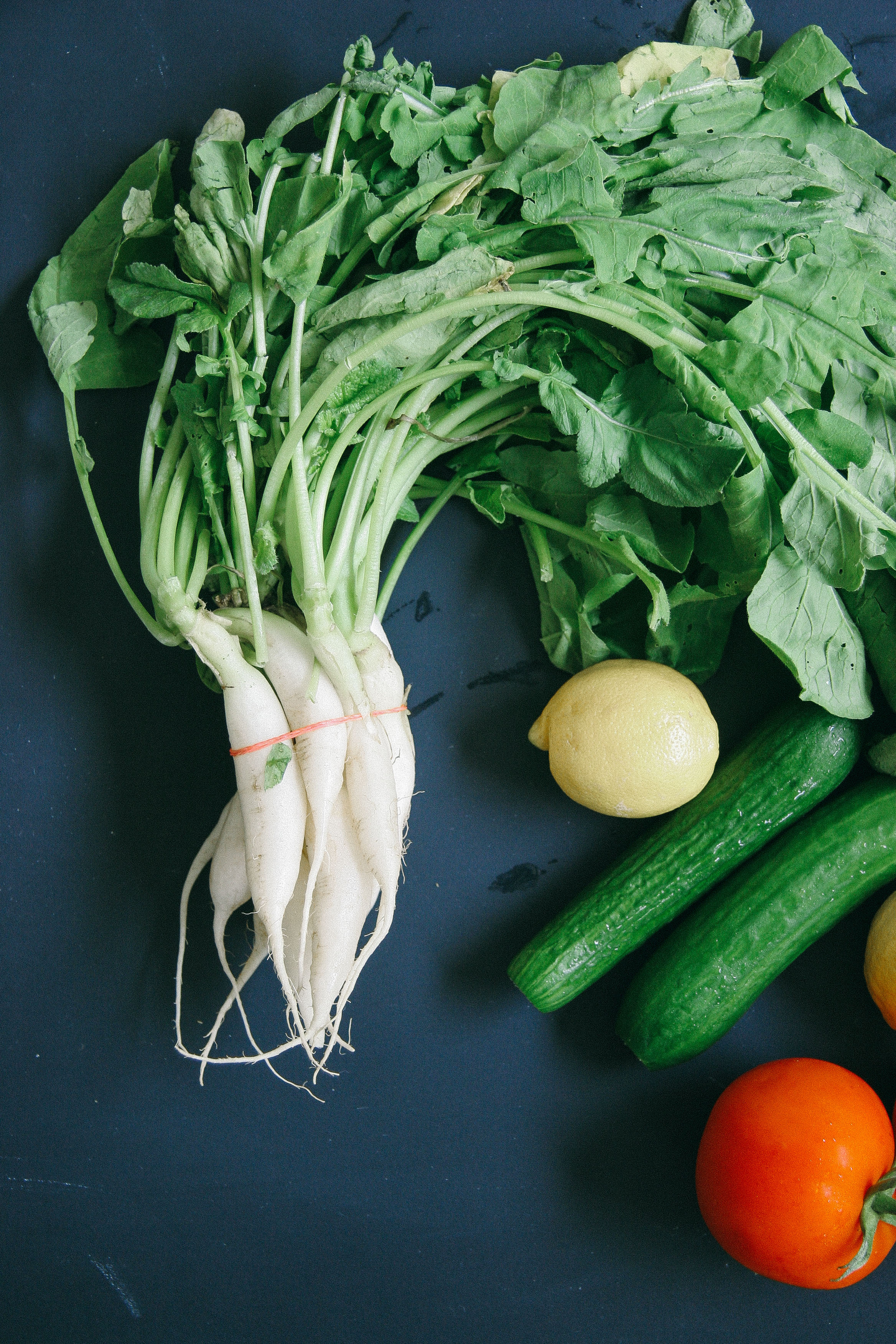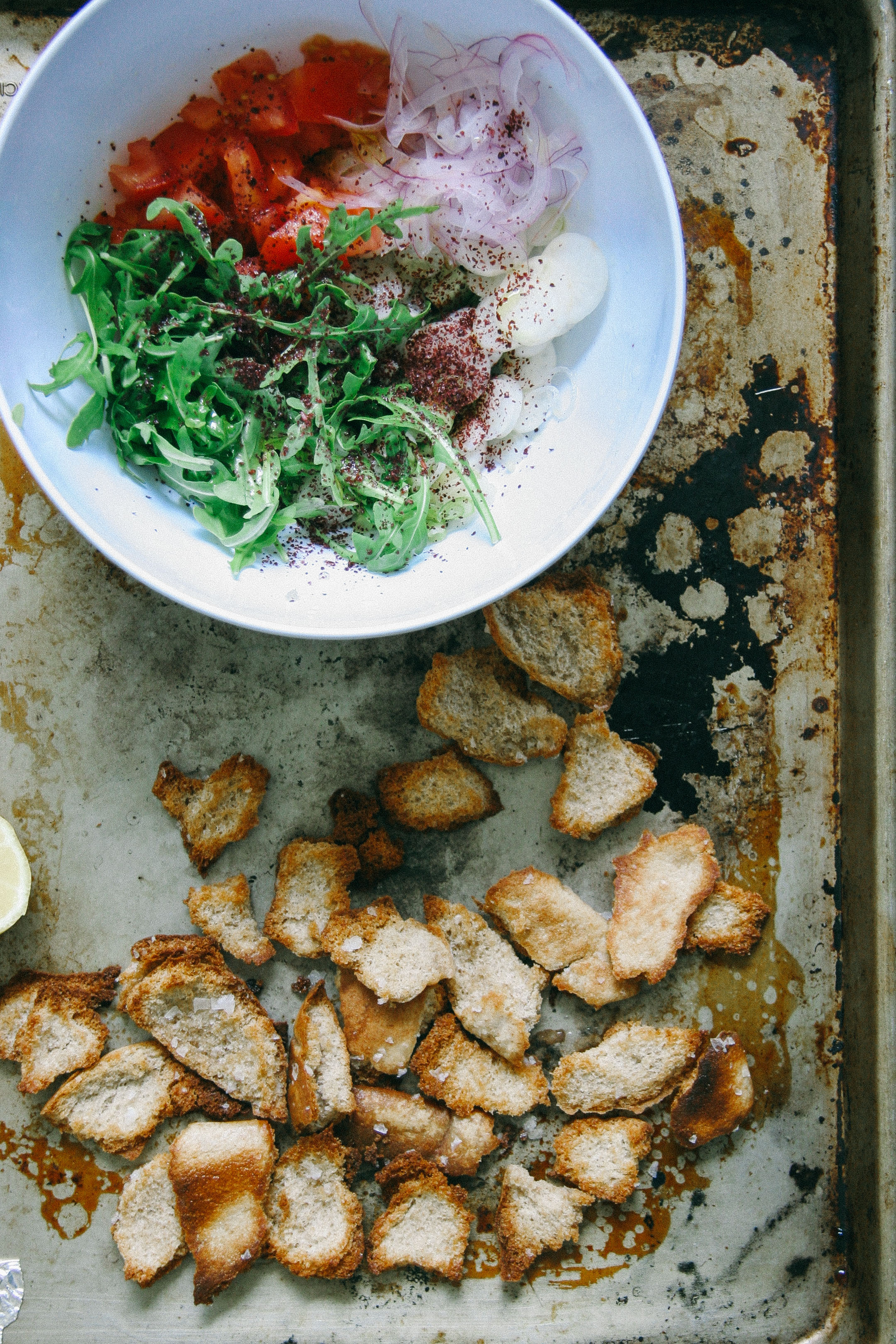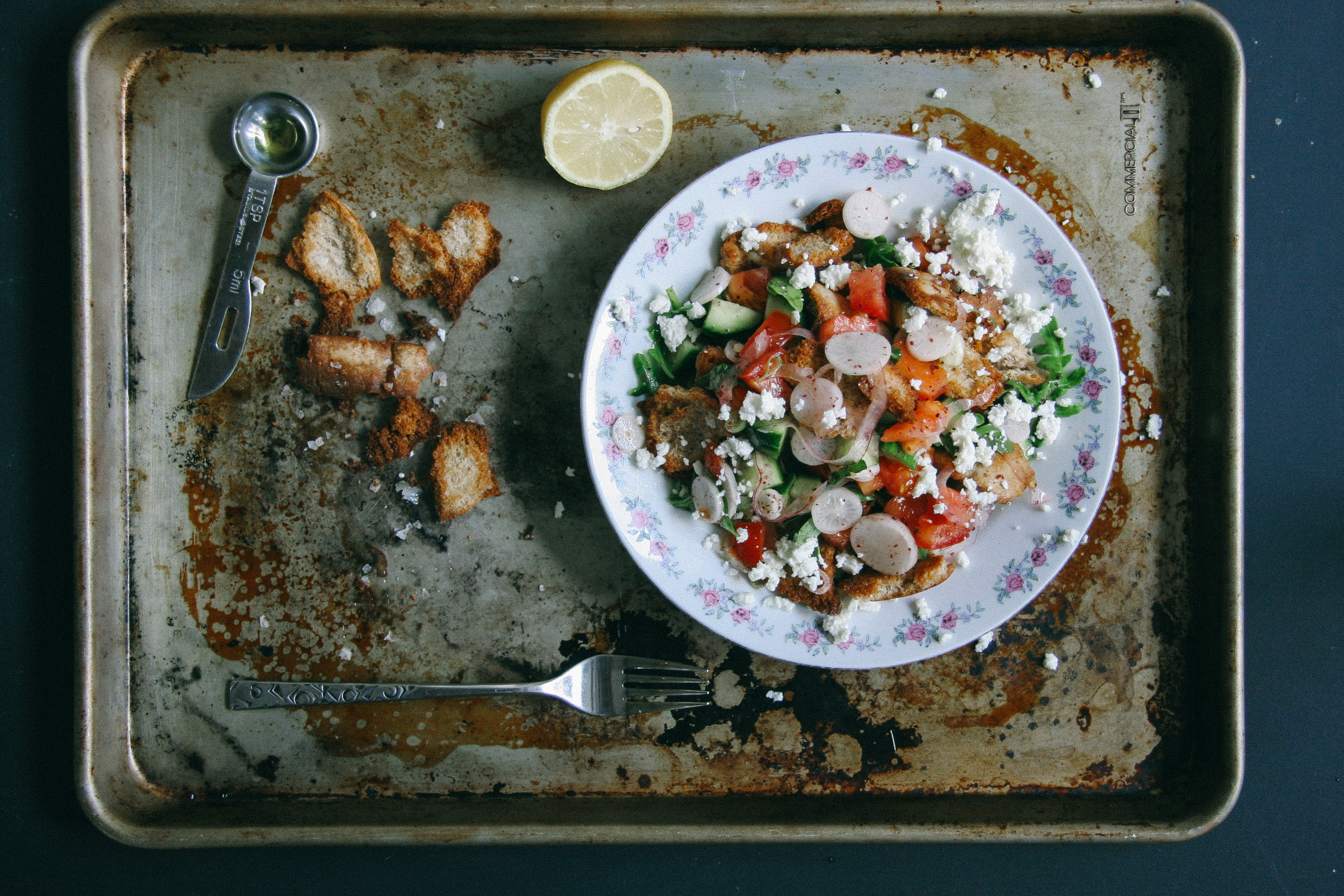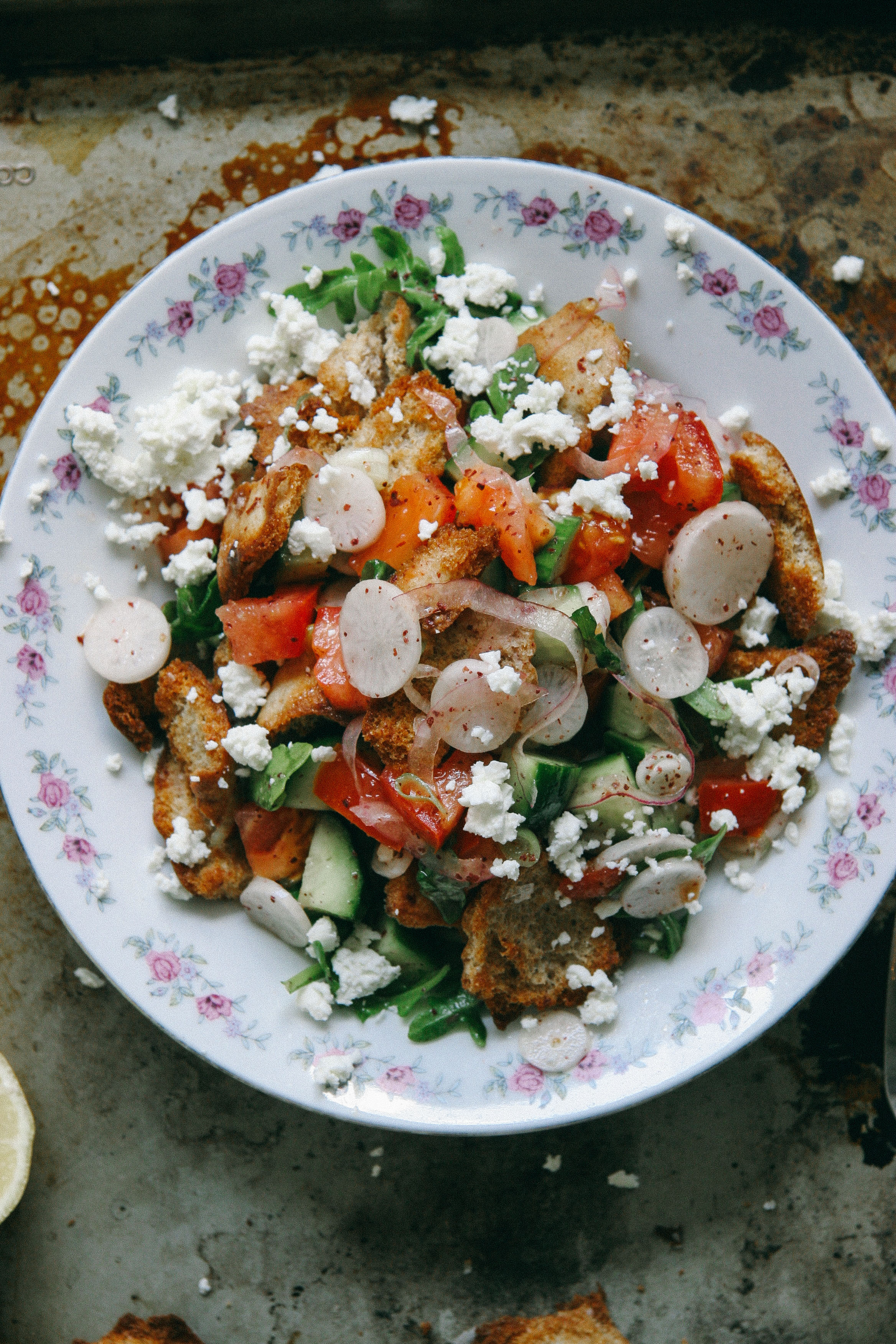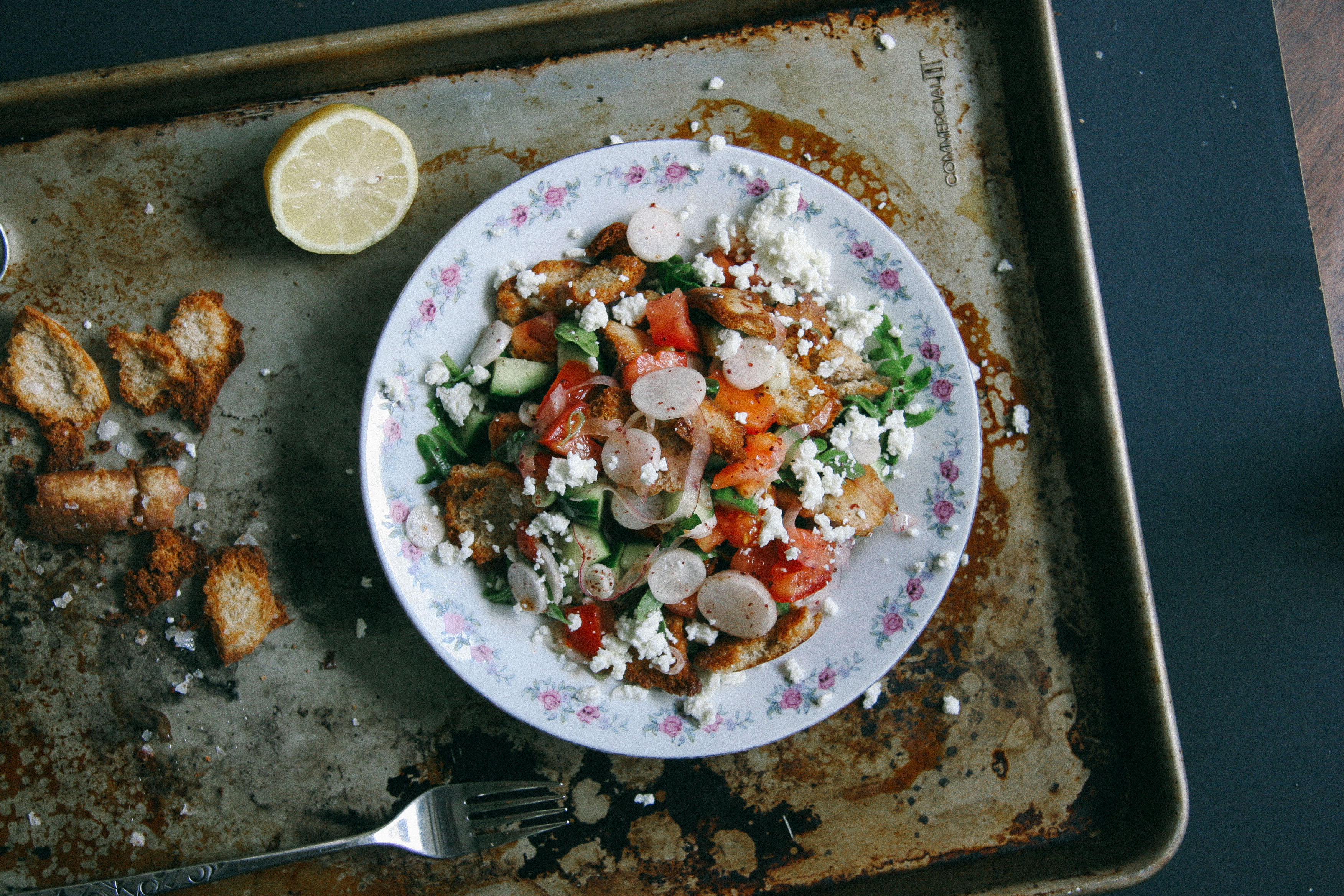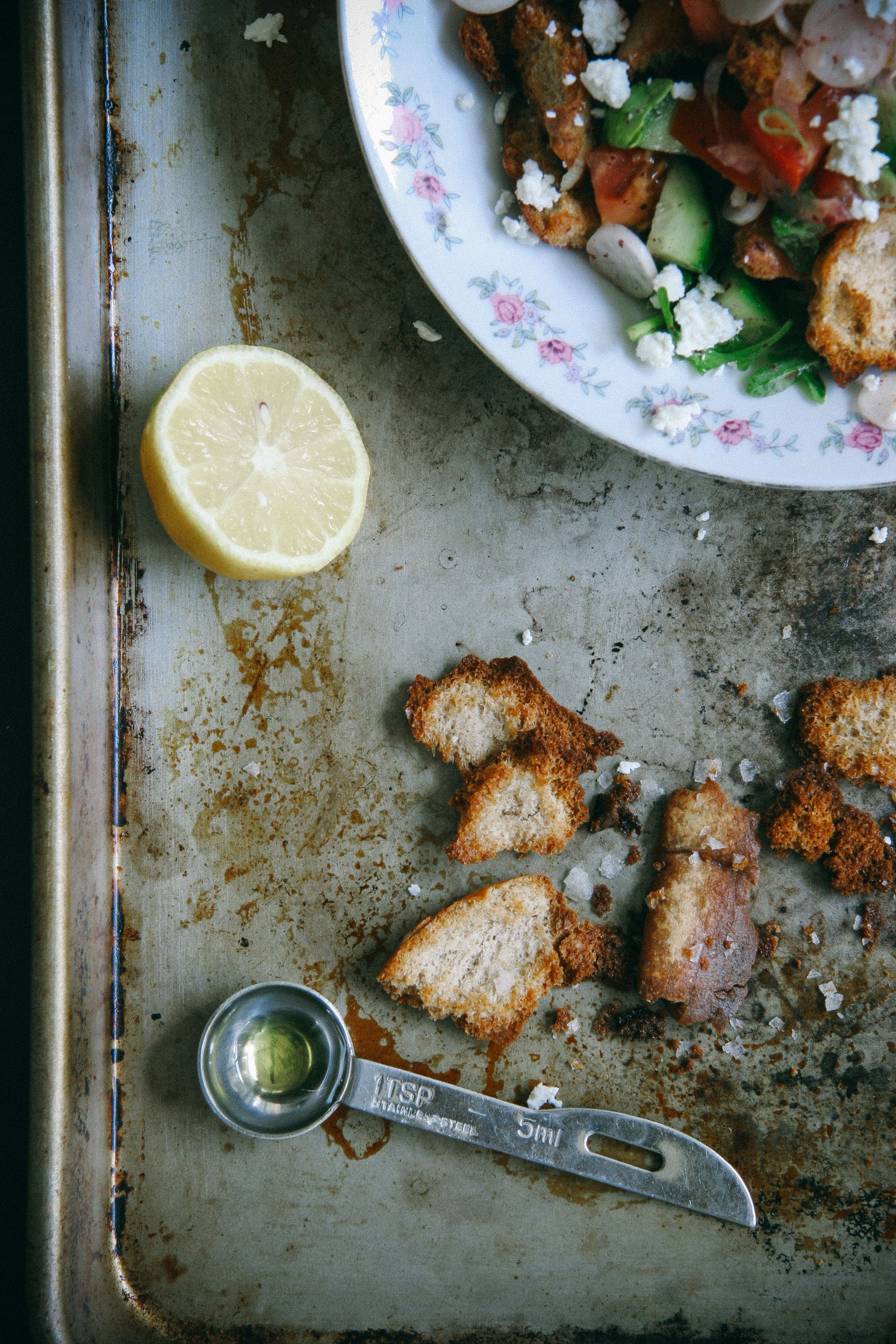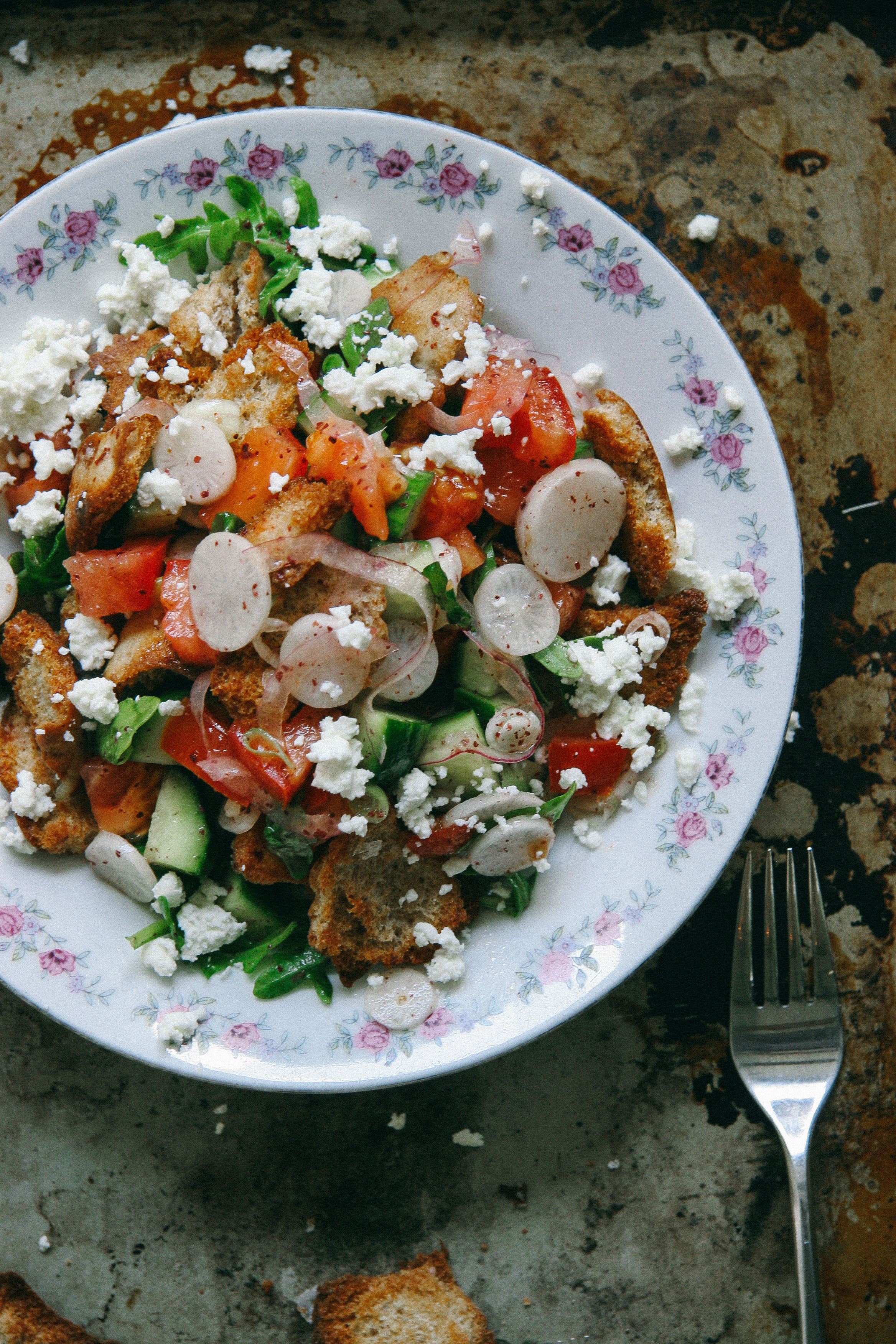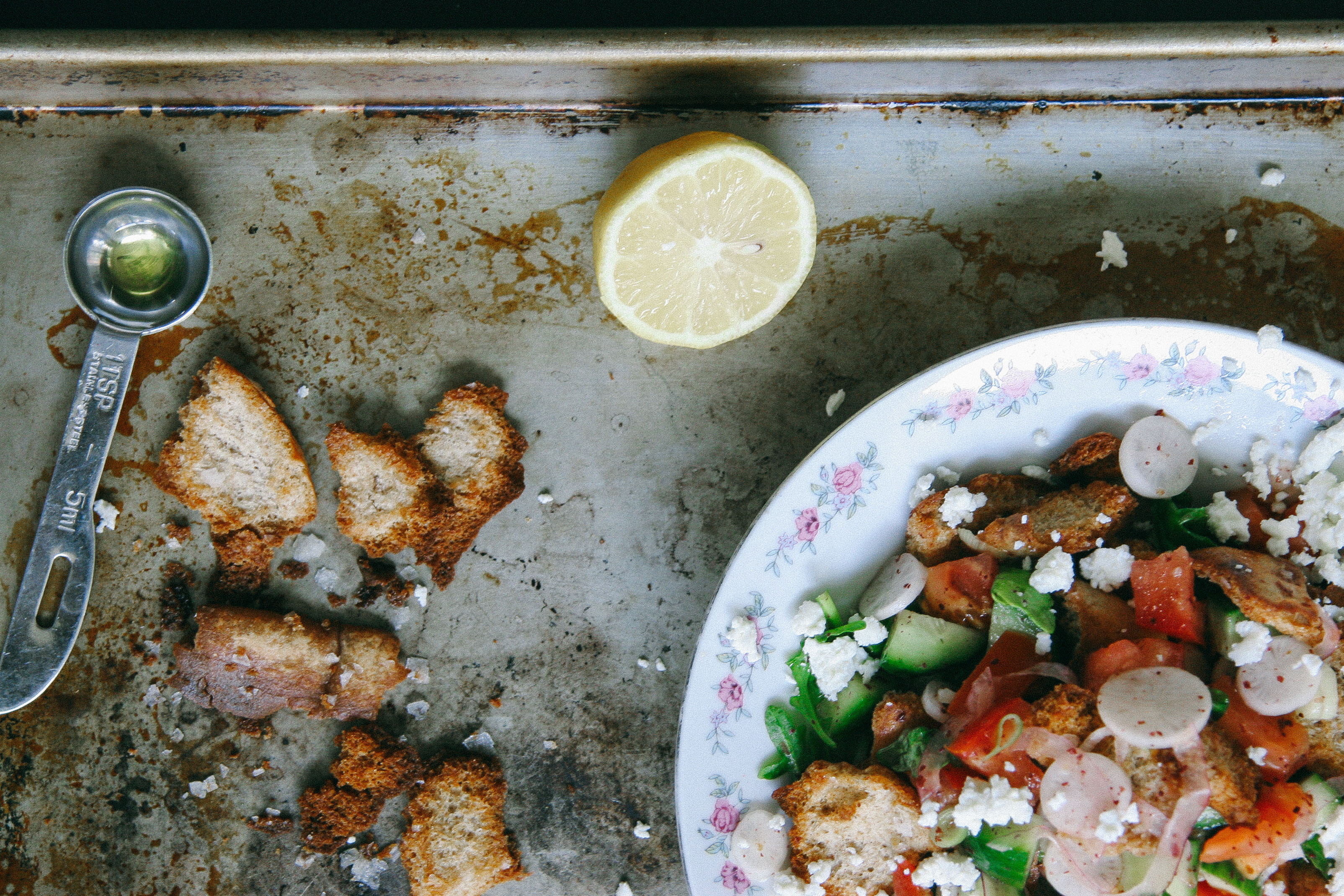 Fattoush
makes 1 large salad
For the pita:
1 pita, day old is best
1 1/2 Tb olive oil
1/2 tsp Maldon salt
For the salad:
1 tomato, cubed
1 kirby or mini seedless cucumber, cubed
2-3 radishes, sliced thinly
1/8 cup red onion, sliced paper thin
1 scallion, sliced thinly
1/4 cup arugula
1/2 tsp sumac
juice from half a lemon (about 1 1/2 Tb)
1 tsp olive oil
pinch of salt
1/4 cup feta, crumbled

For the pita:
1. Pre-heat oven to 400˚F. Line a sheet pan with tin foil.
2. Rip apart the pita into medium to small sized pieces. DON'T CUT THEM WITH A KNIFE. Rip them.
3. Toss the pita in a bowl with the olive oil and salt.
4. Spread in an even layer on the sheet pan and toast in the oven for 10 minutes until golden brown and crisp.

For the salad (do this right before serving):
1. Toss the tomato, cucumber, radishes, red onion, scallion, and arugula with the sumac, lemon juice, olive oil, and salt.
2. Add the crisp pieces of pita and toss.
3. Crumble feta over top. Enjoy!