Fresh Soba Noodle Bowl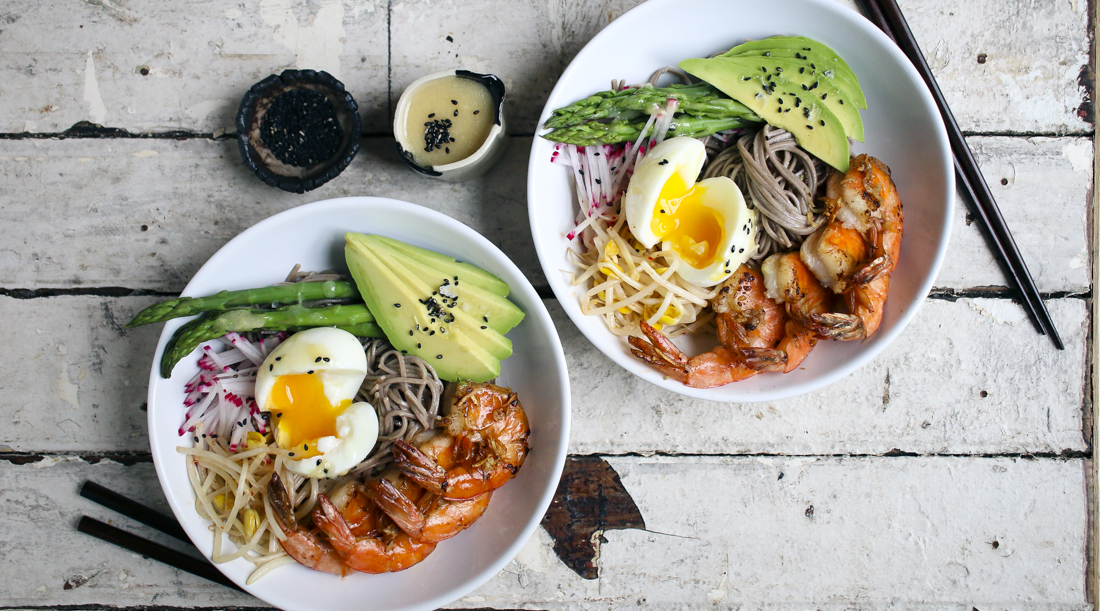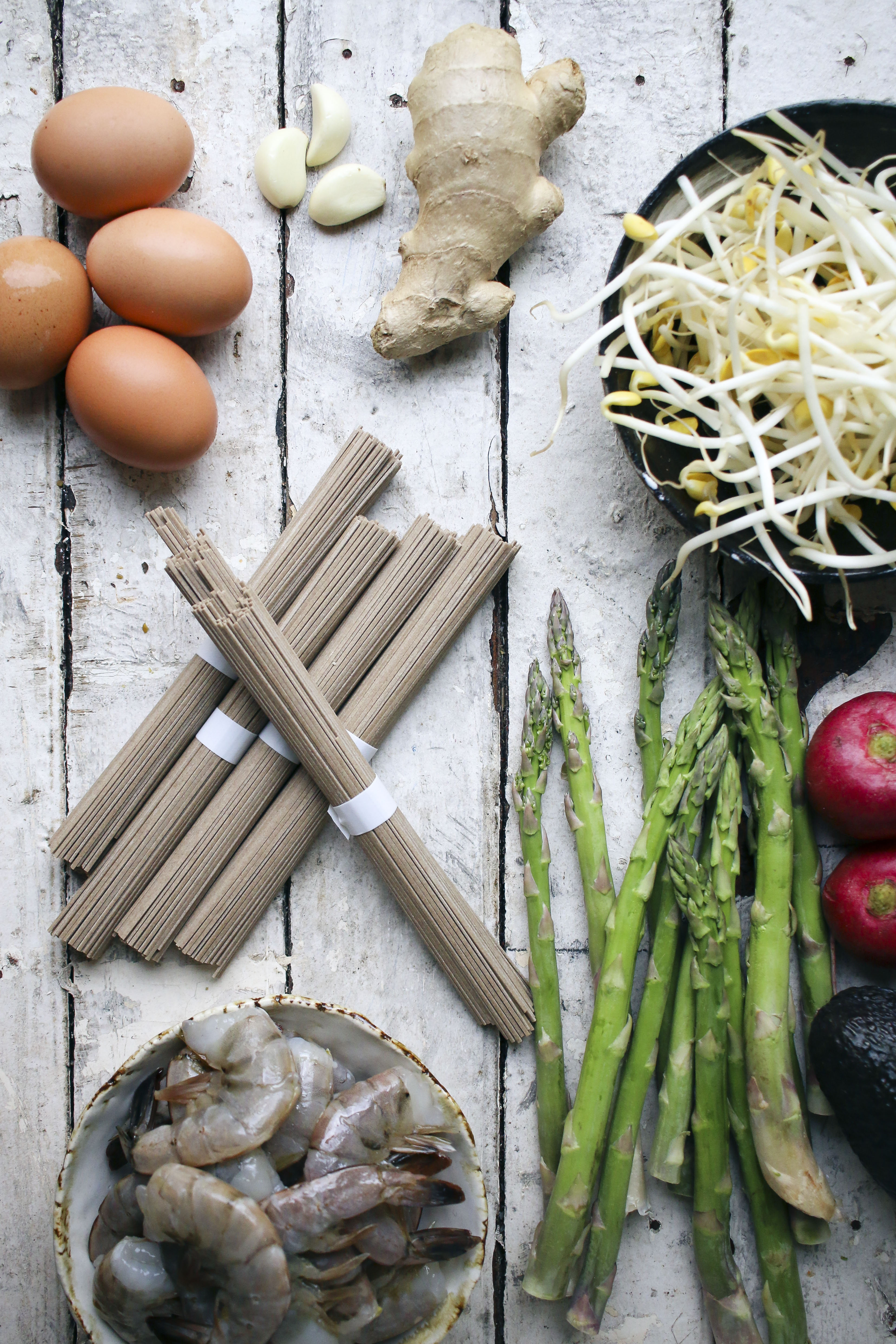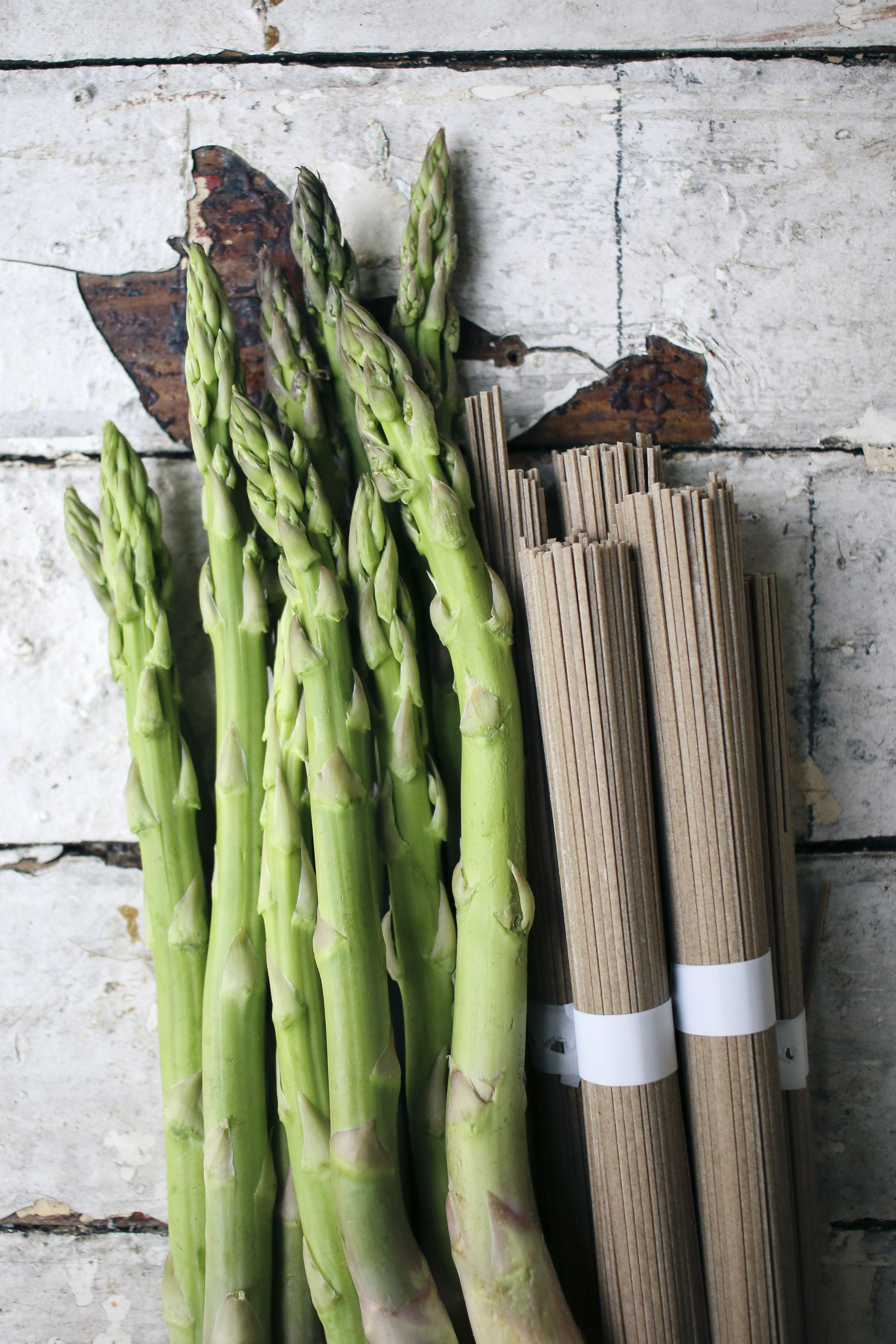 I don't know about you, but I've become absolutely obsessed with composed bowls. They could be rice bowls, noodle bowls, salad bowls or soup bowls, it doesn't matter! I'm obsessed. So many components and flavours! It's so hard to get bored when each bite has a different taste and texture. Also, they're so gorgeous. It's become somewhat of a trend even though French and Asian cultures have been eating this way for decades. Each element is dressed and cared for individually then arranged in a beautiful way on the serving plate. Like a Salade Niçoise. These kinds of dishes are perfect for me since I'm the kind of eater that loves my food in sections. It's not that I don't like the food on my plate touching, it's that I love to pick up different combinations of food with every bite. It's like having 5 dishes at once. This is where my problem of over ordering at restaurants stems from.
This noodle bowl is light and refreshing. You've got steamed, marinated, fresh and sautéed components all on one plate. This is a great dish to eat at room temp but you can eat it warm as well. Super easy to make and take for a work lunch! The dressing is tangy and great for salads too. You'll love this. Kick up your Spring!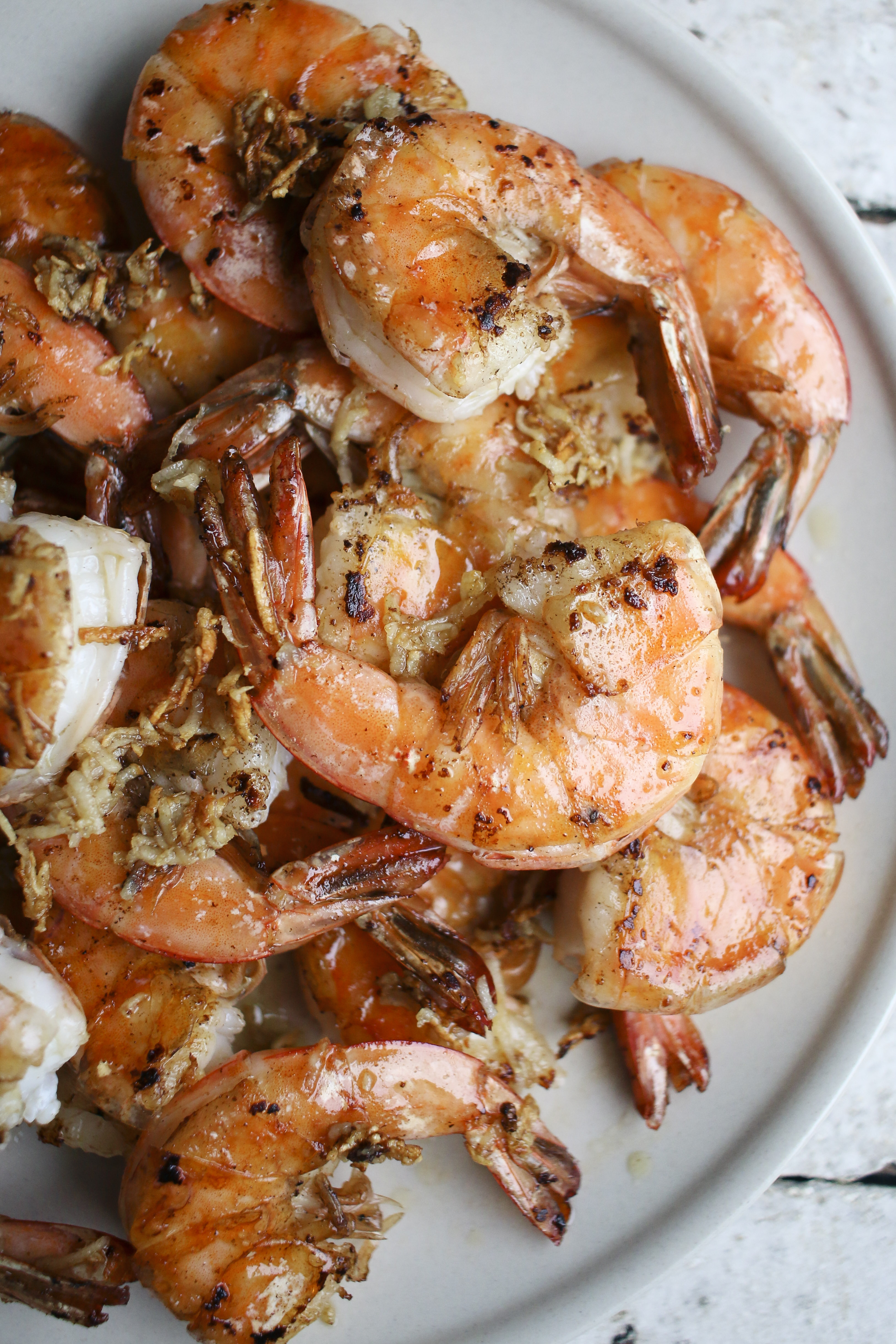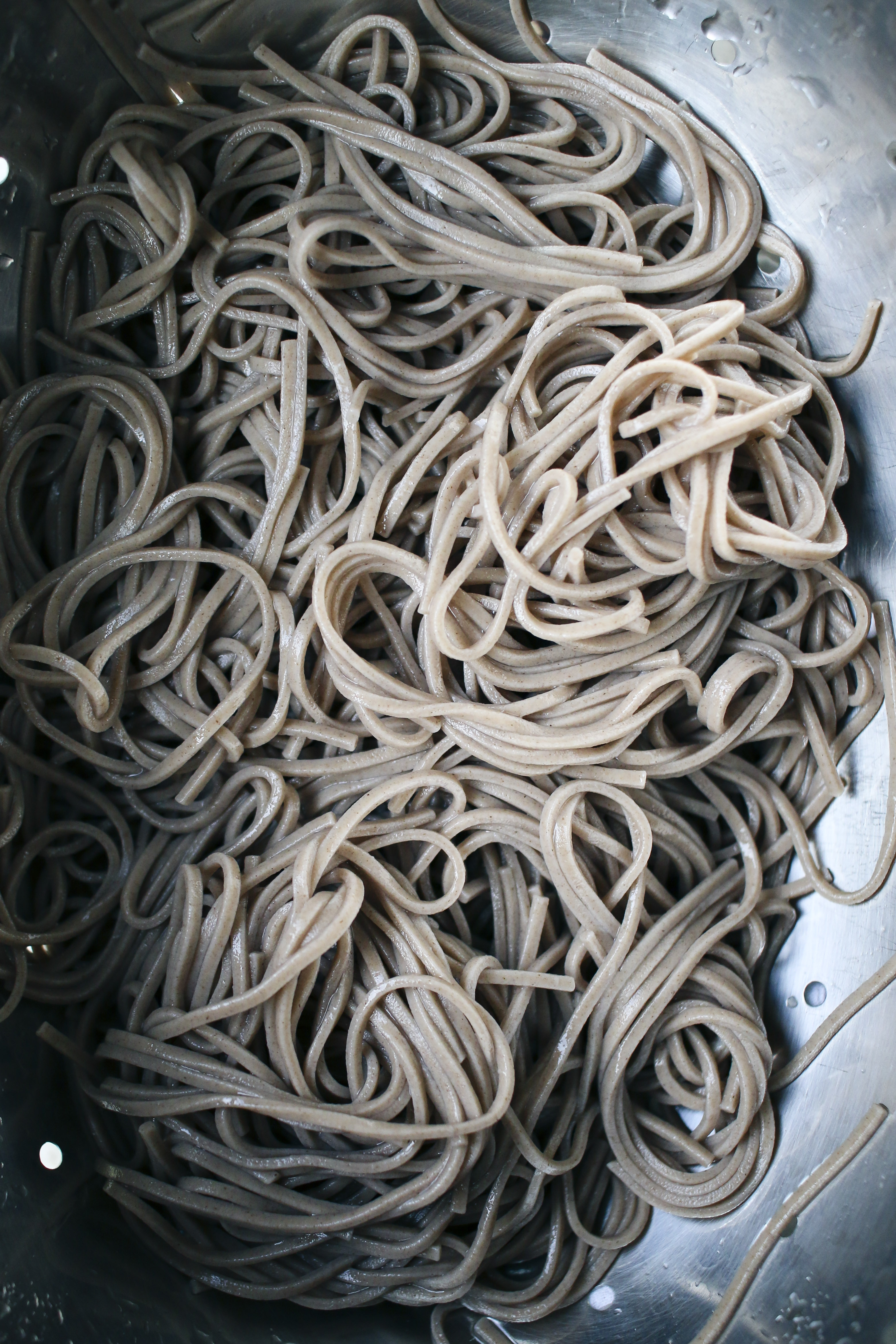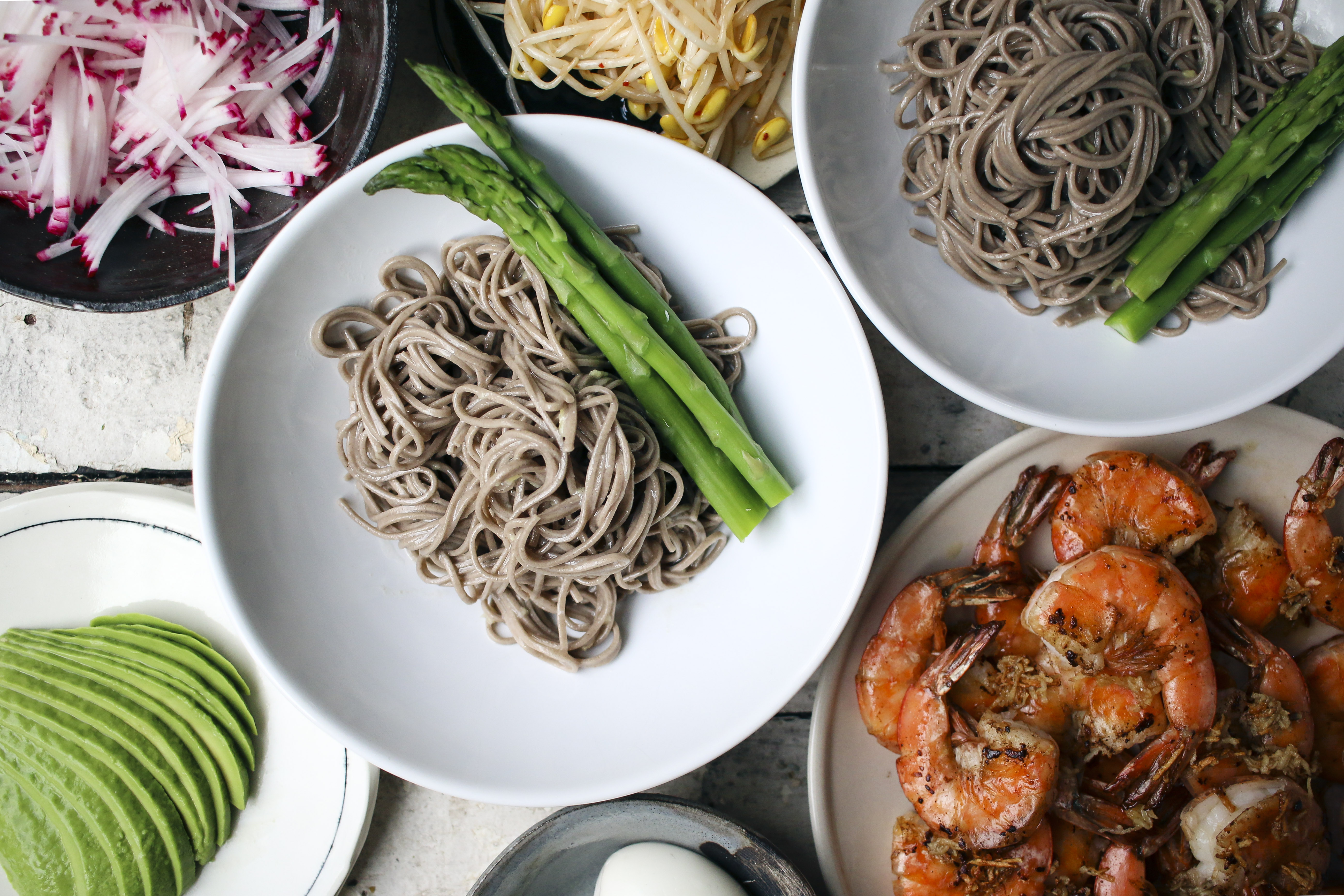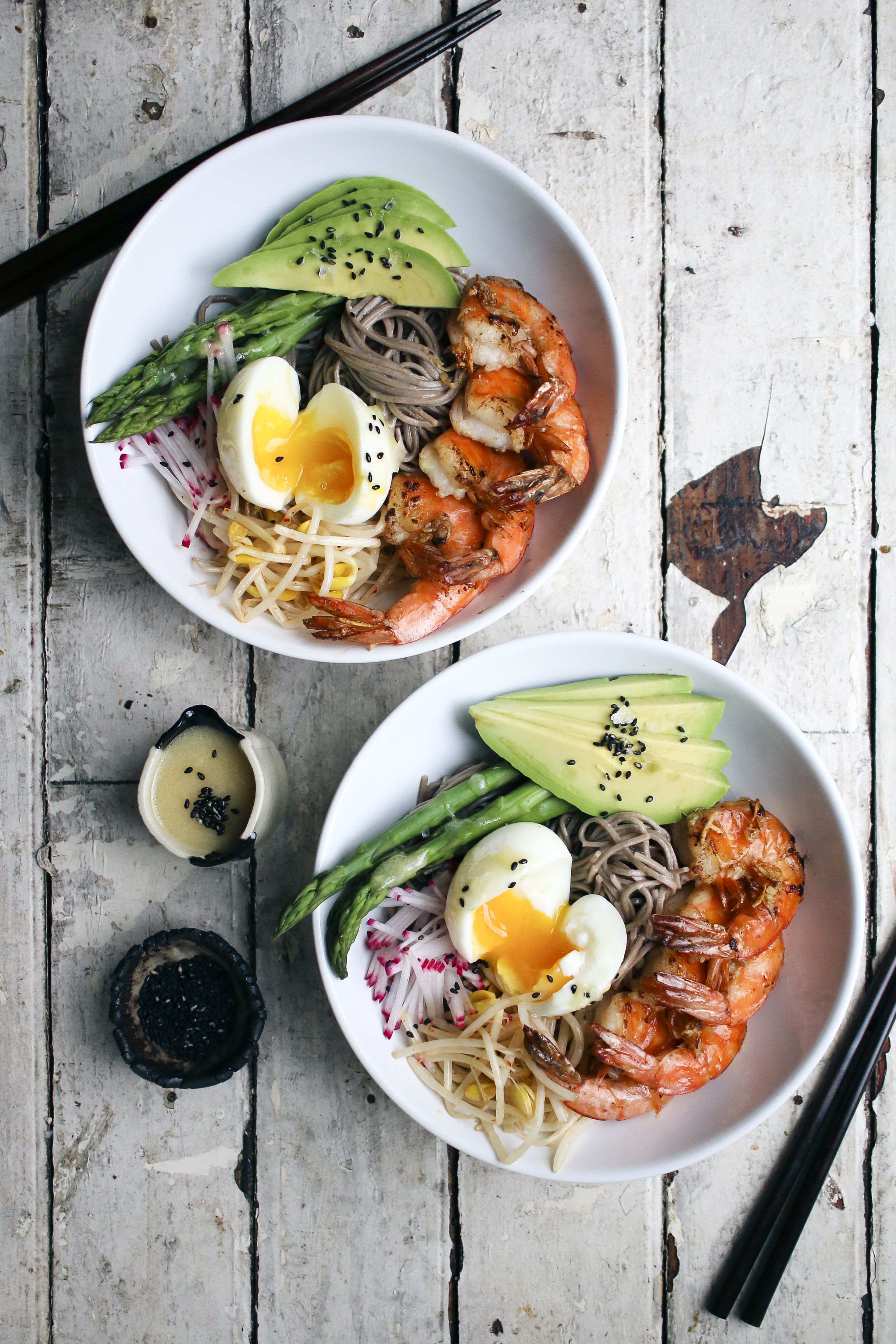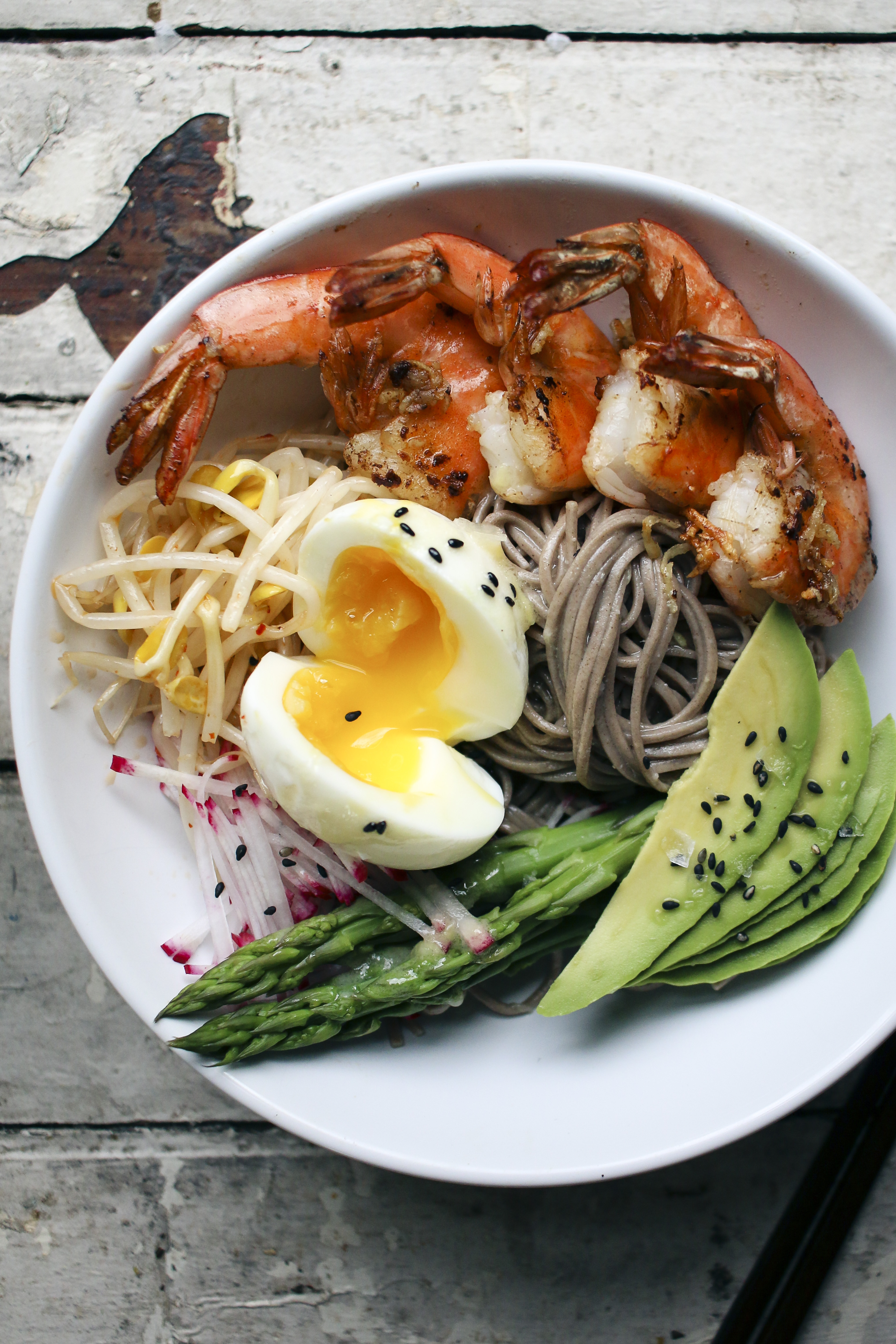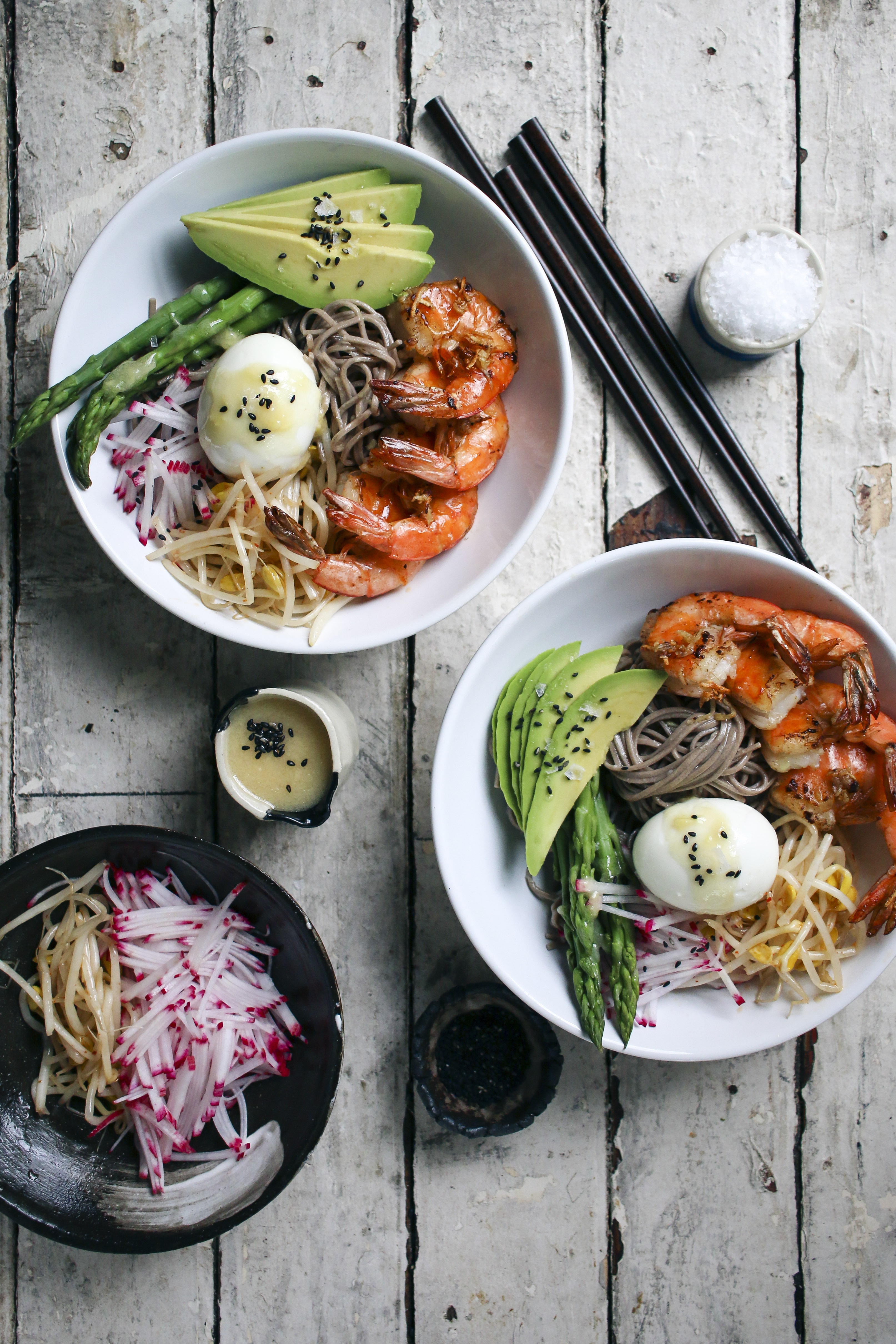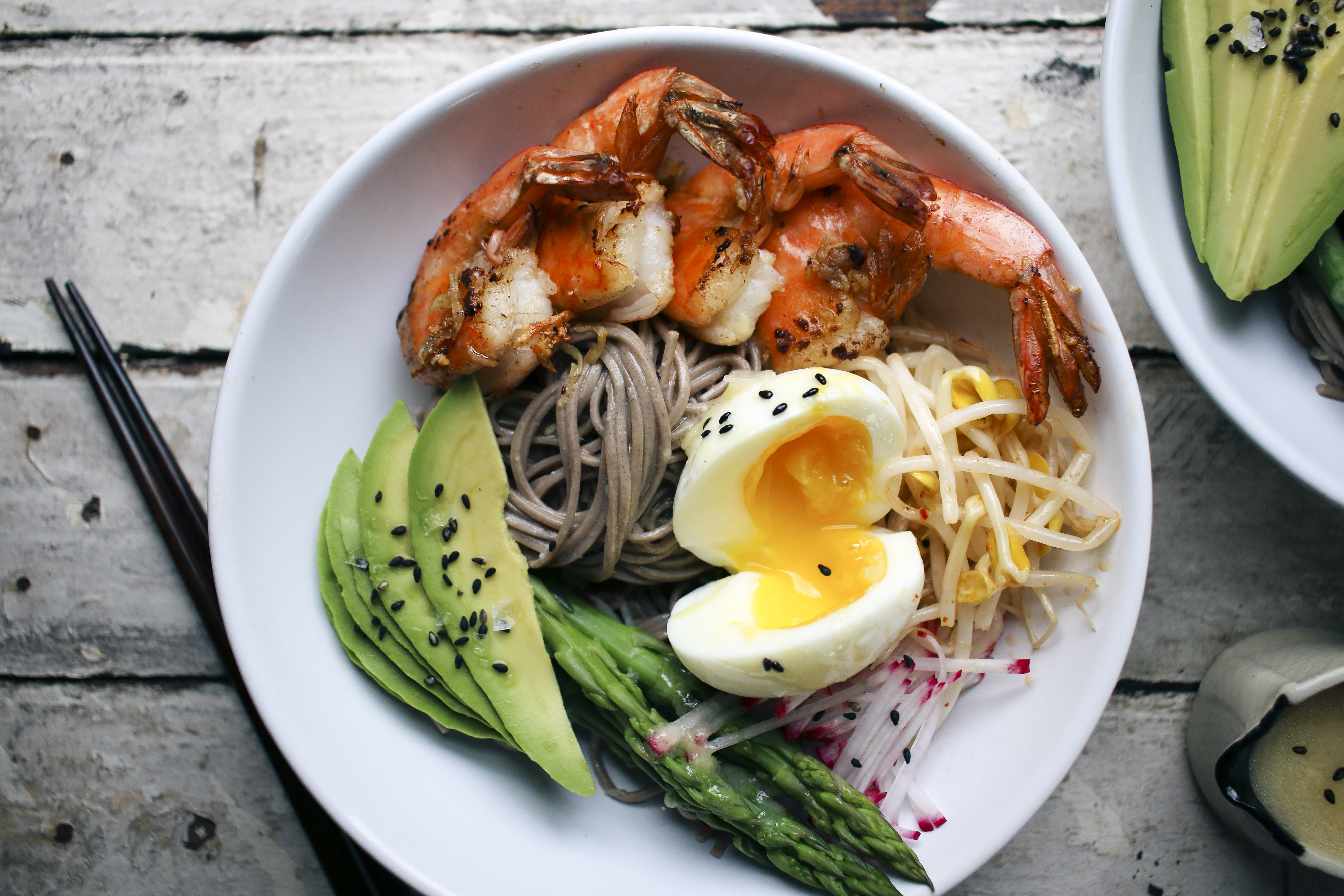 ---
---