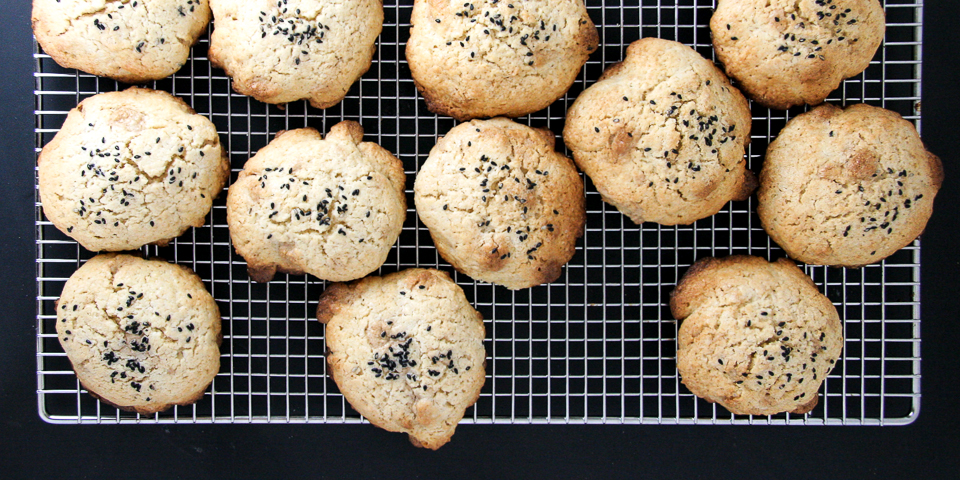 So I've been working my butt off on perfecting my scone recipe. I can't get it right. But sometimes, great things happen when you recipe test and you're out of blueberries for your scones. Enter halva. A crumbly, tahini based middle eastern sweet. My dad used to make ice cream sundaes with vanilla ice cream, silan (date molasses), and halva. I happened to have this on hand and decided to throw it into my test drop biscuit recipe. The results were not what I expected but really damn good.
These biscuits are slightly sweet, crumbly and  incredible when dipped in coffee. Incredible. I would make a tiny cup of espresso just so I had some to dip these in. They lasted for about a week in an air tight container. And that's only because I hid them from us so we wouldn't just go at them.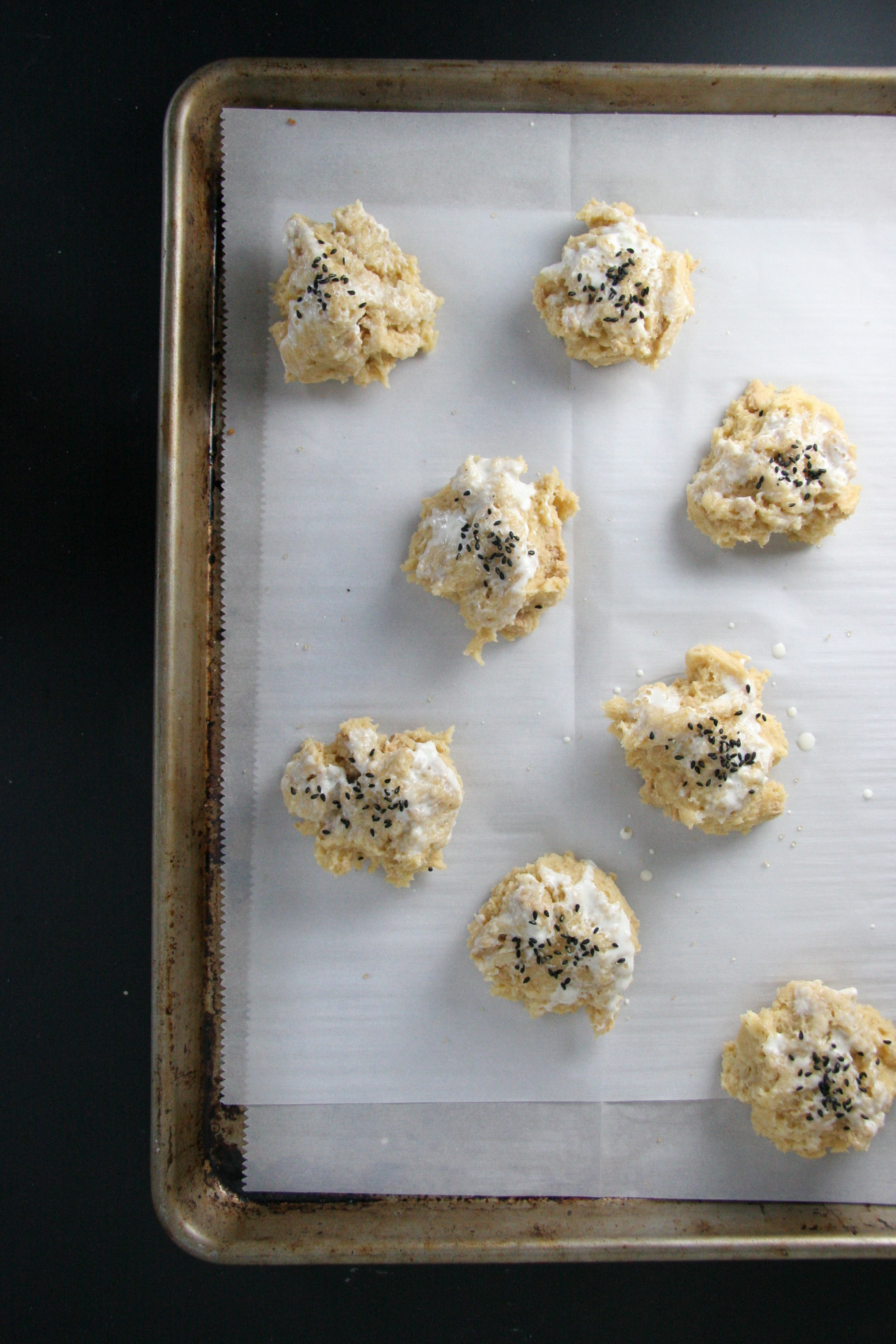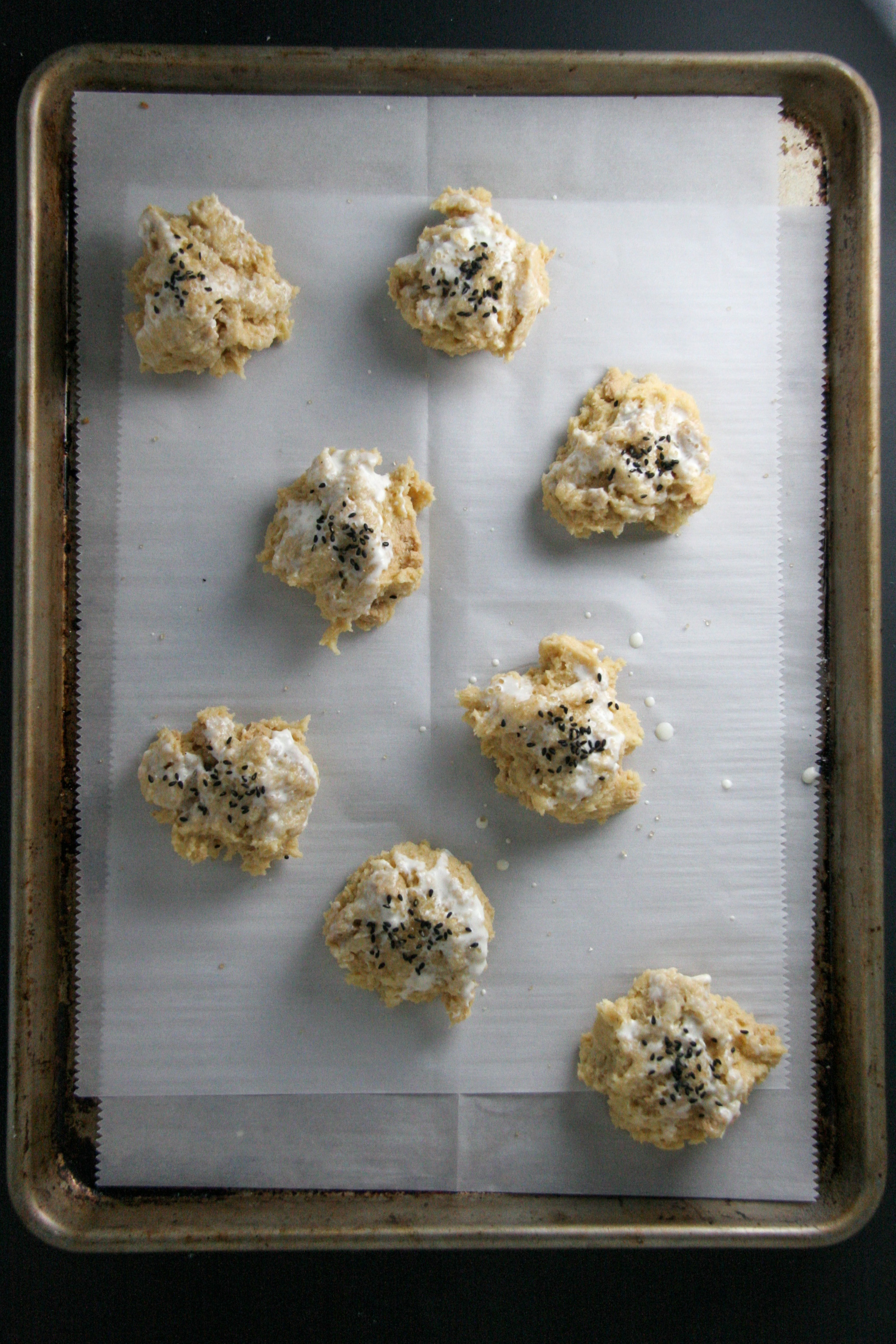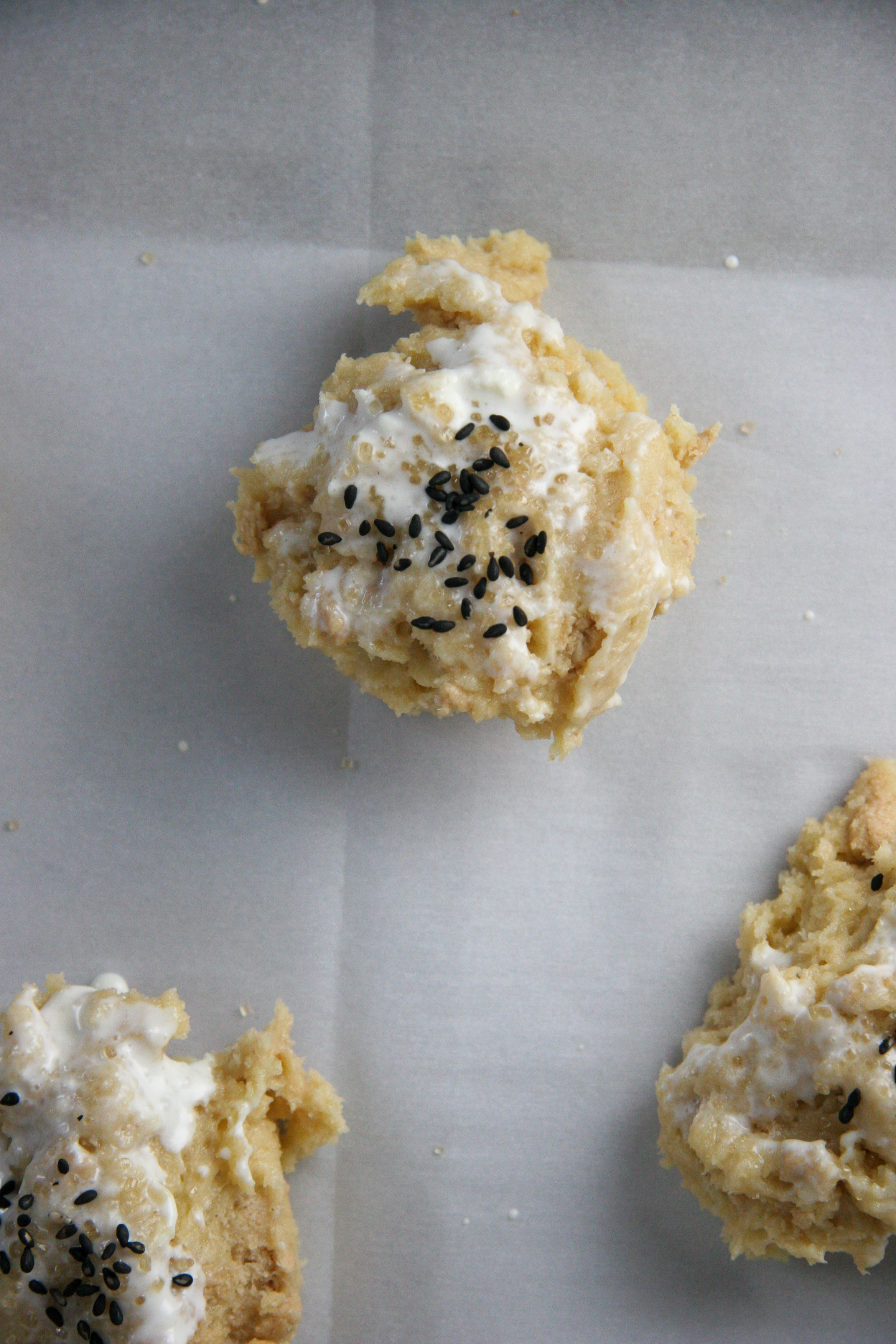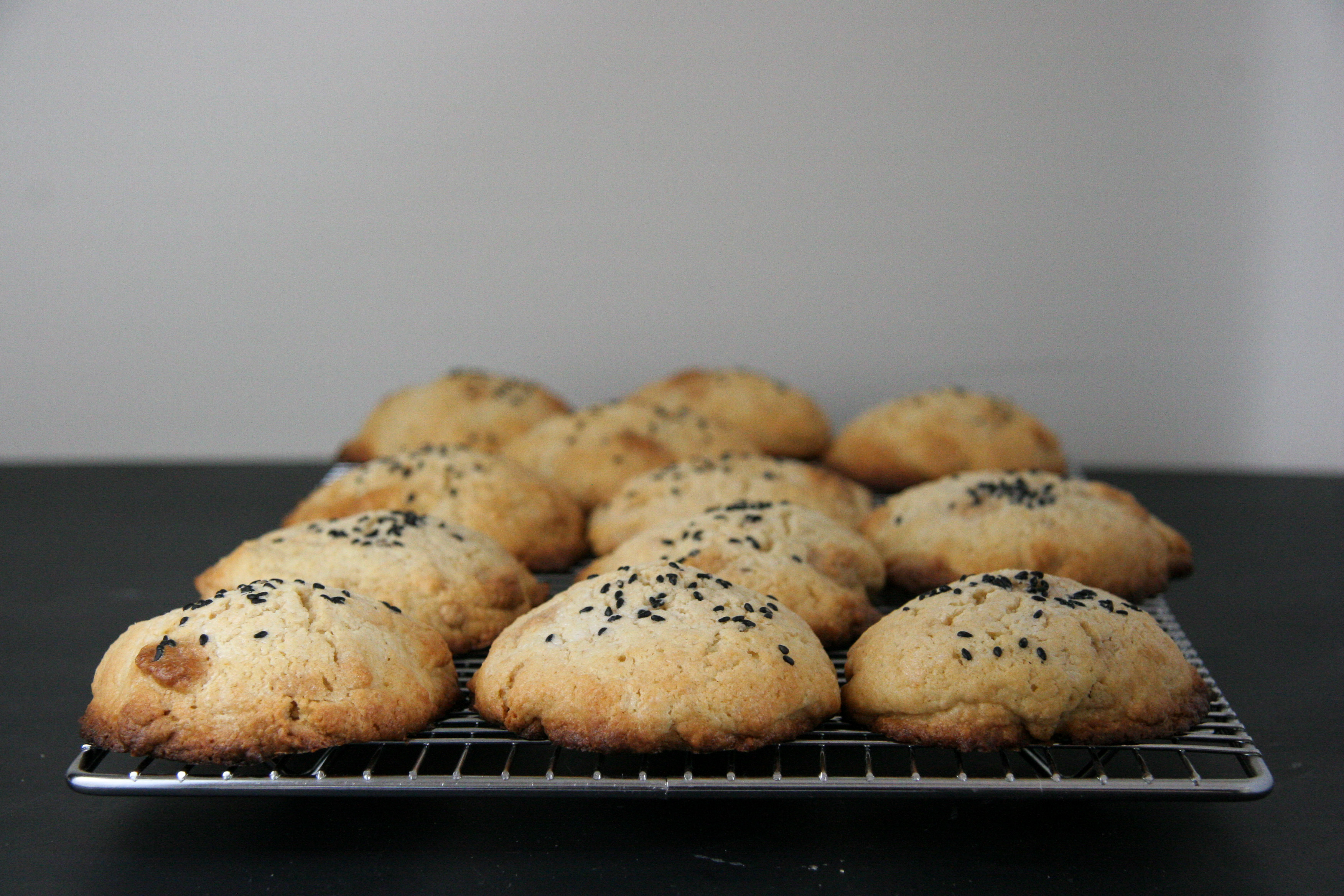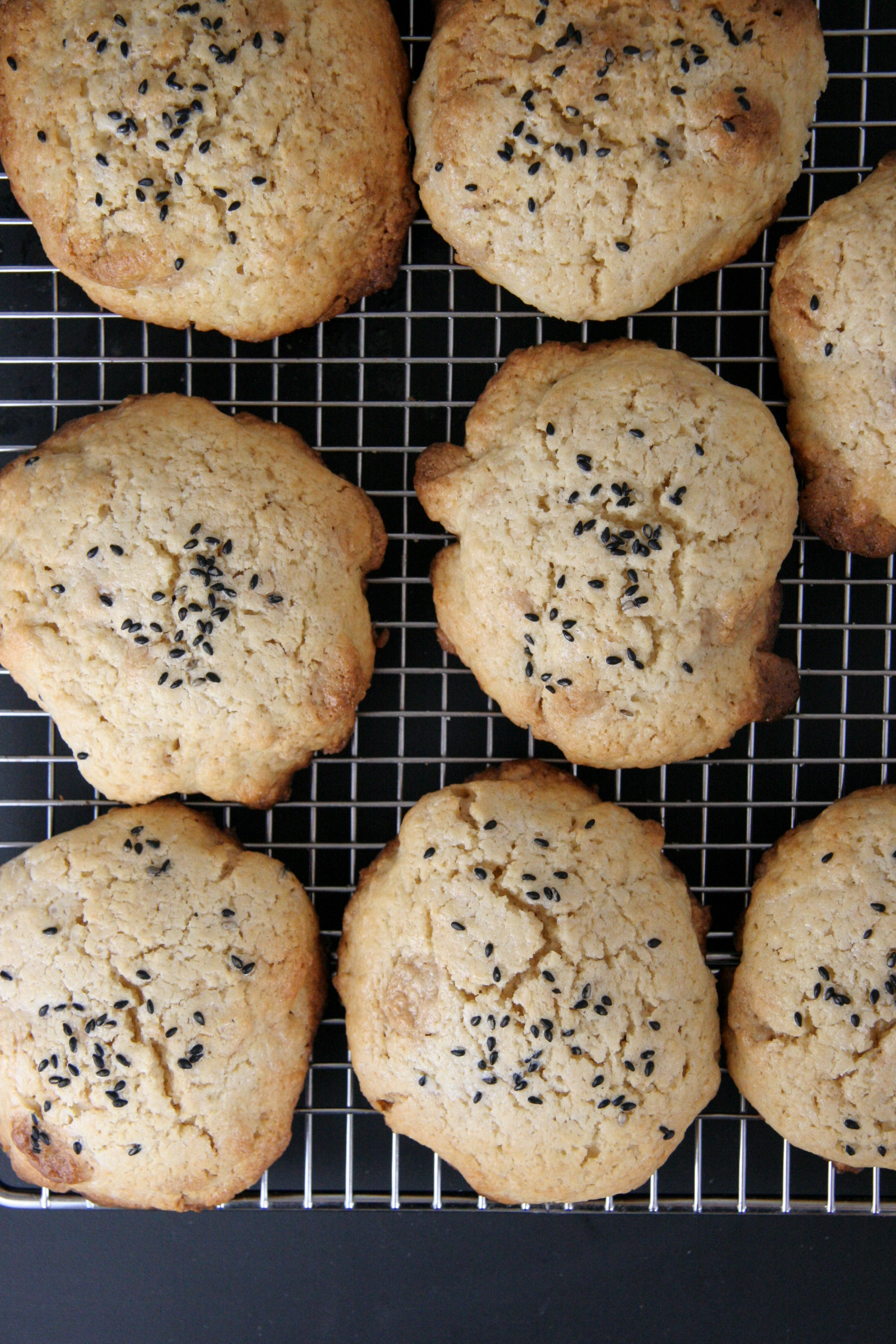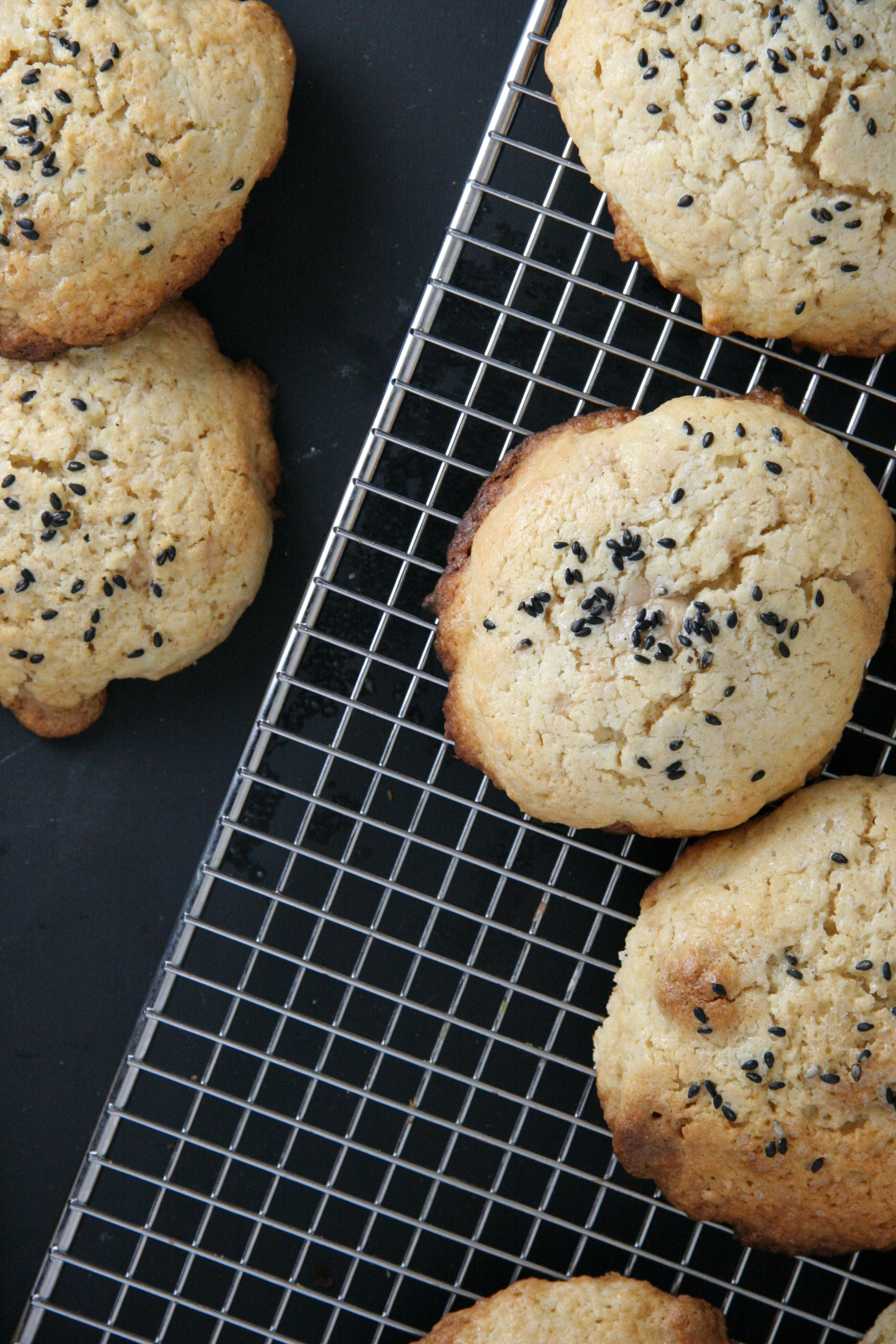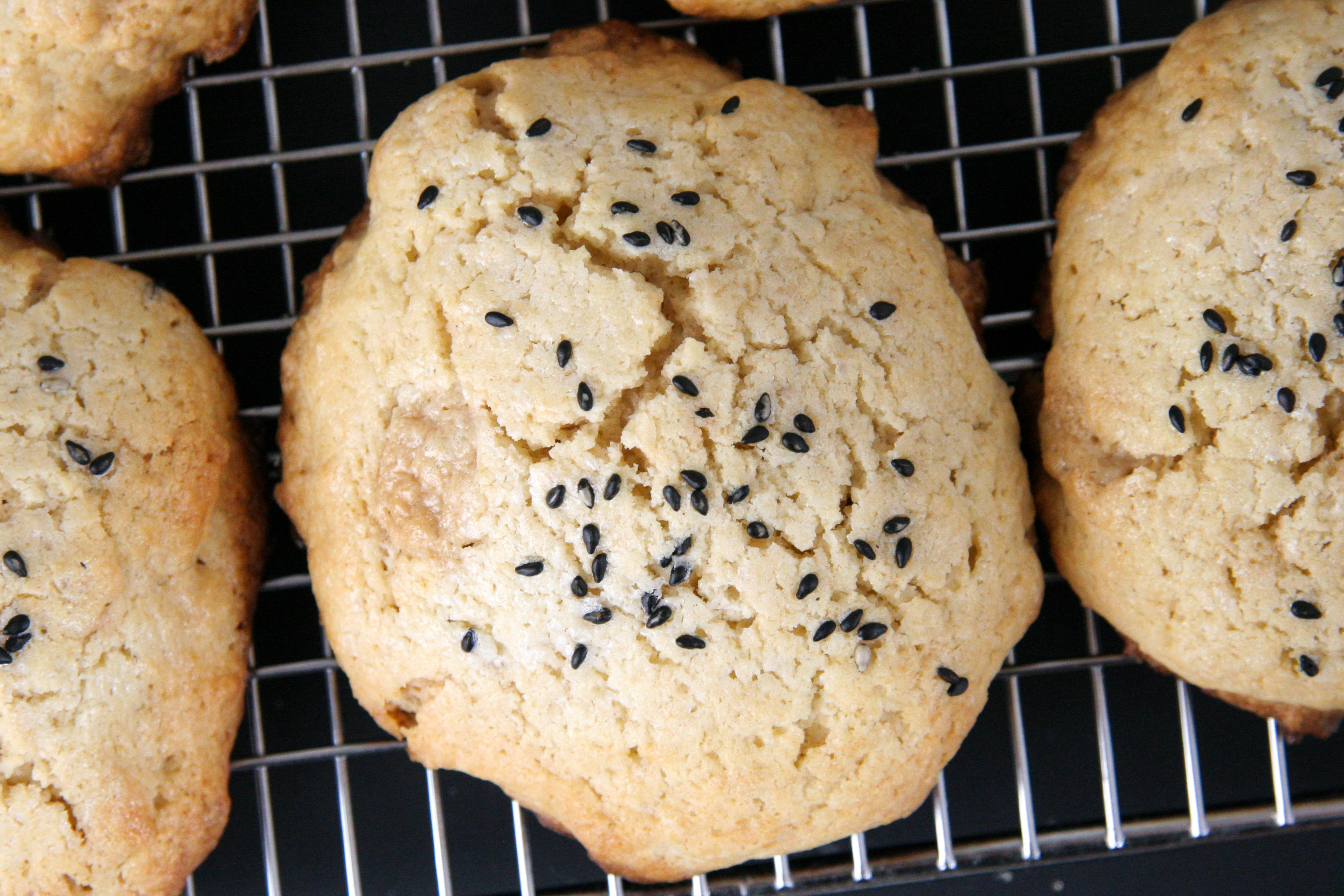 Halva Drop Biscuits
makes 14 biscuits
[one_half padding="0 20px 0 0″]
1 1/2 (170 g) sticks unsalted butter, cold
2 eggs, beaten
1/2 cup (116 g) heavy cream
1 tsp (3 g) vanilla extract
1 1/2 (225 g) cups ap flour
1/2 cup (80 g) whole wheat flour
1/2 cup (105 g) white sugar
1 tsp (3 g) baking pwder
1/2 tsp (2 g) fine salt
8 oz (226 g) packaged halva, chopped into 1/2″ cubes or crumbled
heavy cream for brushing
black sesame seeds, garnish tops
[/one_half]
[one_half_last padding="0 0px 0 20px"]
1. Cut the cold butter into small cubes and place it in the freezer for 15 minutes.
2. In a small bowl, mix the eggs, heavy cream, and vanilla together until homogenous.
3. In a food processor, pulse the flours, sugar, baking powder, and salt a few times.
4. Add the butter from the freezer and pulse until the butter is the size of small peas. Don't over process! Just a few pluses will do the trick.
5. Place the dry mixture into a large bowl, add the halva and mix gently.
6. Add the wet ingredients to the dry and combine until homogenous. Don't over mix!
7. Place the bowl in the fridge for 20 minutes.
8. Pre-heat oven to 400˚F and line a sheet pan with parchment.
9. Drop 1/4 cup sized biscuits down on the sheet pan making sure to leave space between the biscuits so they have room to spread.
10. Brush each biscuit with heavy cream and sprinkle the black sesame seeds over top.
11. Bake for about 15 minutes until golden brown around the edges.
[/one_half_last]