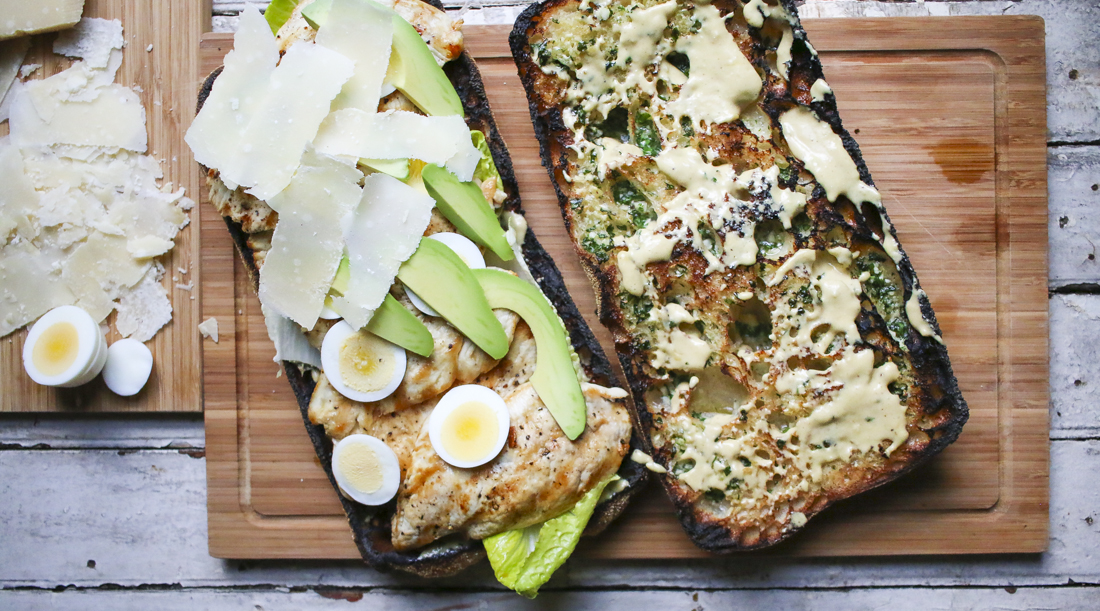 Chicken Caesar Salad Sandwich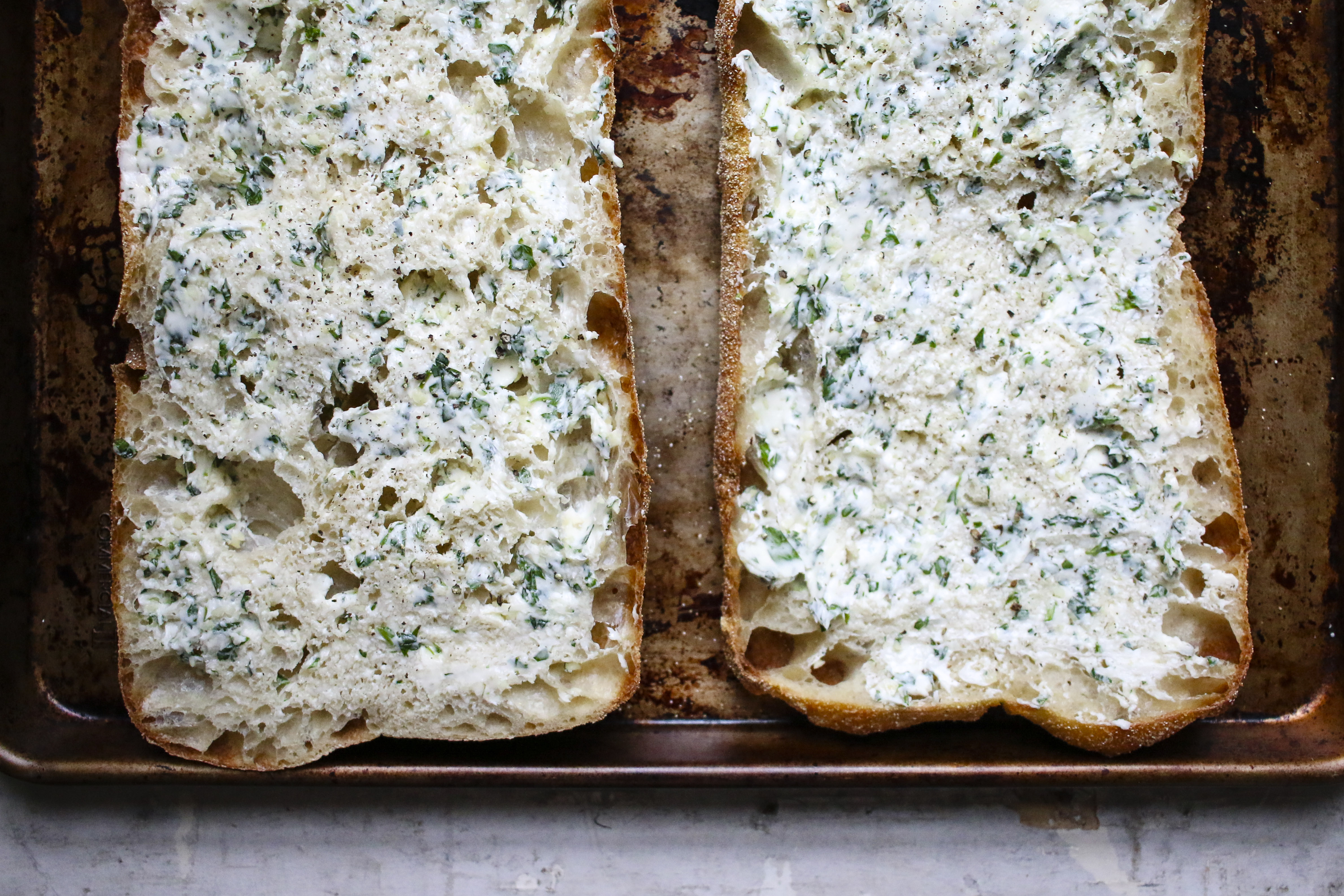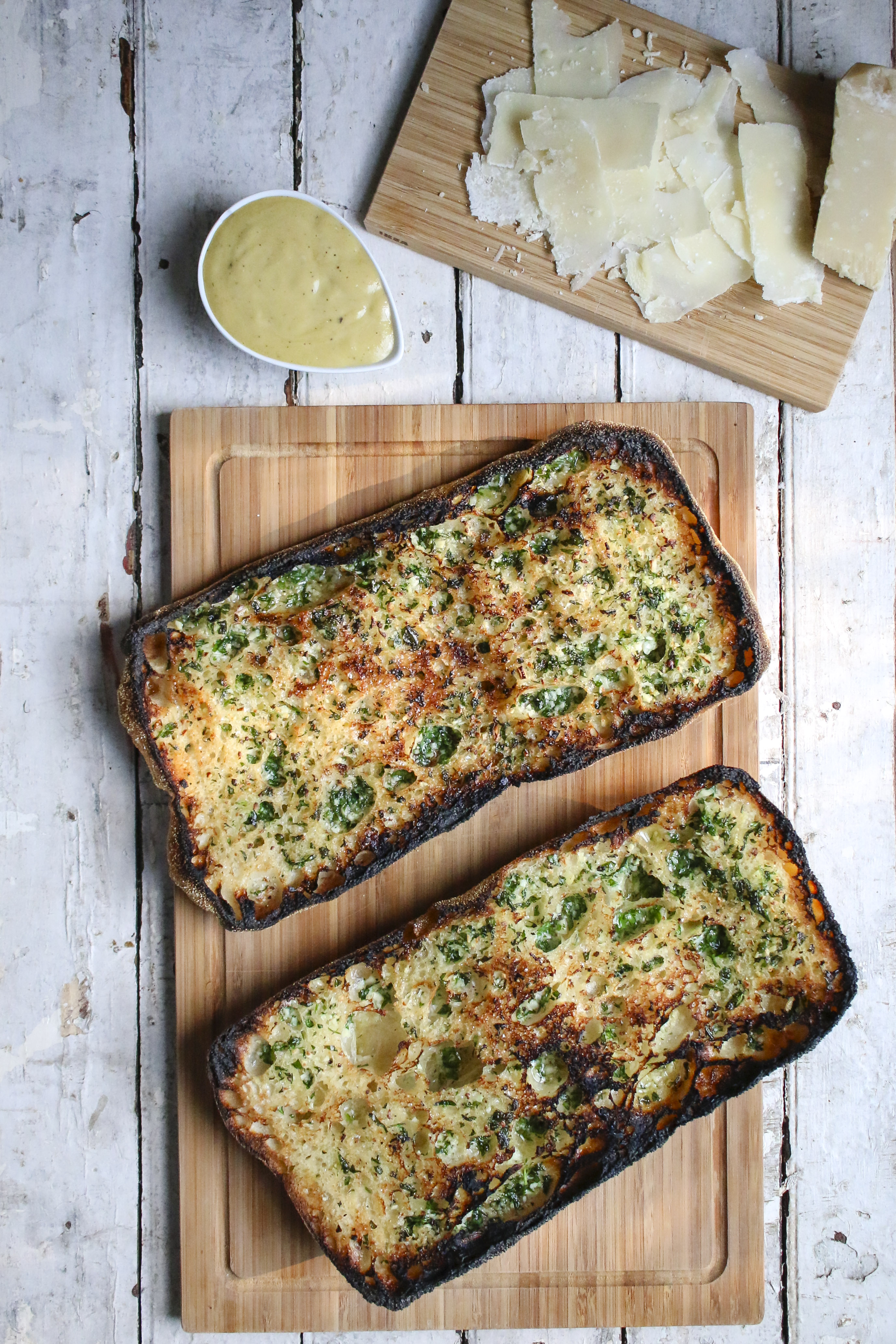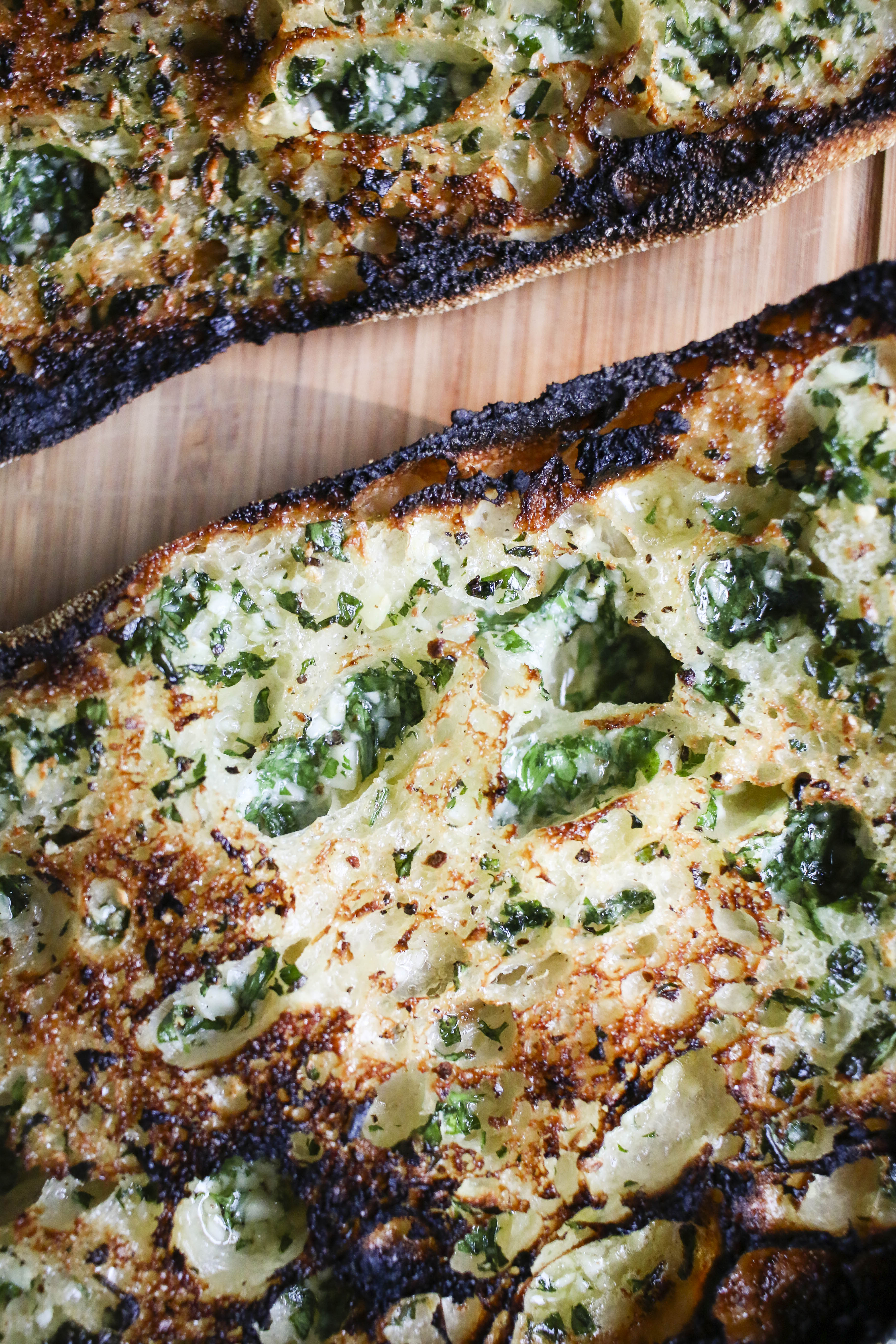 As I've journeyed through life, I've noticed a trend: Salads' sandwich alter egos are even more delicious than their bowl counterparts. Packed with all the components of a salad and pressed between bread, can you really ask for more? Maybe just a side of fries or salt and vinegar chips, otherwise, nope!
This is my version of a Caesar salad turned delicious sandwich. To really take it to the next level, the ciabatta bread is treated and toasted as garlic bread before all the fixings get layered inside. Garlic and parsley compound butter is generously spread over the bread and toasted under the broiler until crispy and fragrant. Don't be afraid of colour on the bread!!! Believe in the char! It adds a deeper flavour that goes really well with the smooth avocado and creamy Caesar dressing spread. That being said, don't take the char too far!
This is a great recipe for the grill too! Prepare the components ahead of time, then grill the chicken and the bread and let everyone assemble their own sandwich. If you've had it once, I feel like you will be making this again… I sure did.
FIND MY RECIPE FOR THIS HERE ON FOODNETWORK.CA!