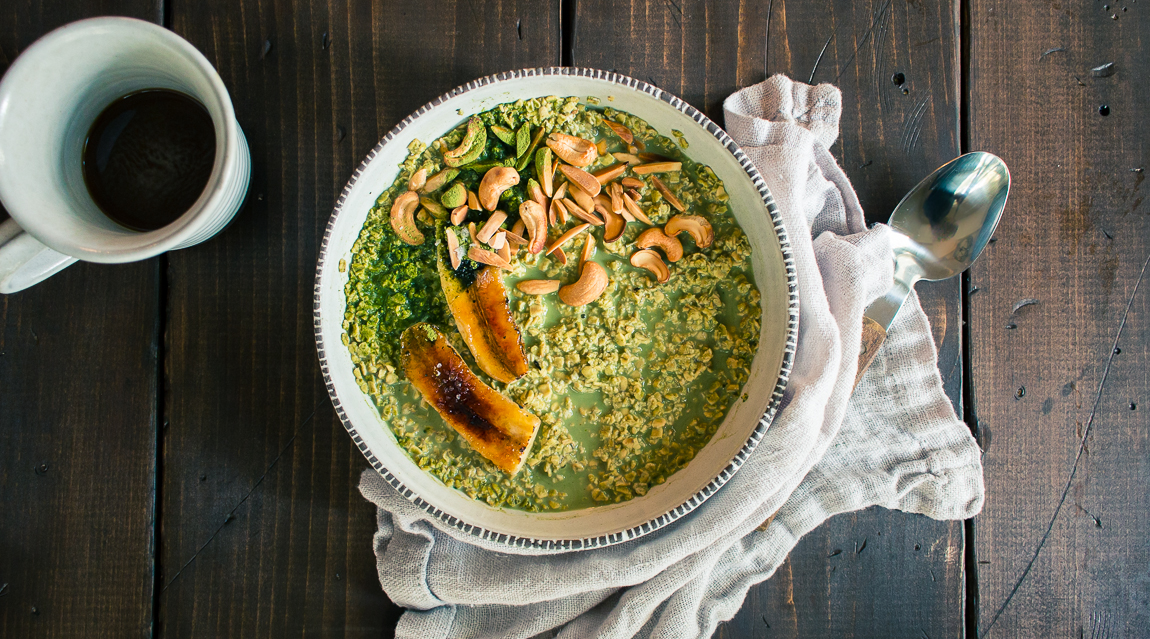 Matcha Latte Overnight Oats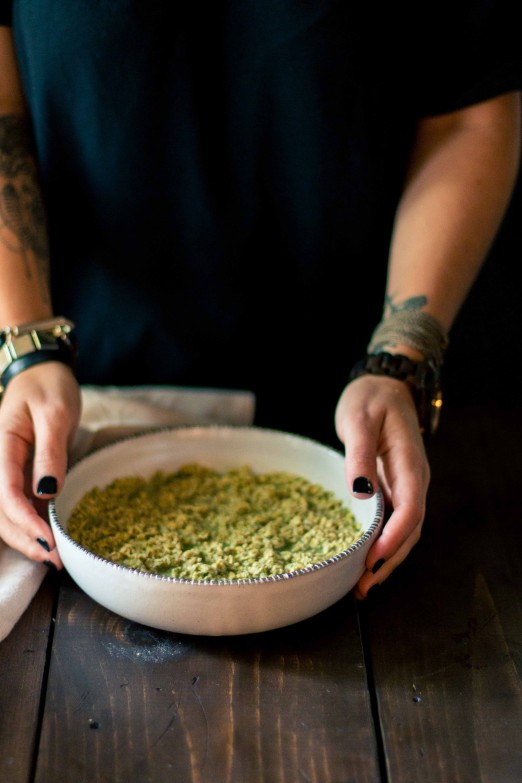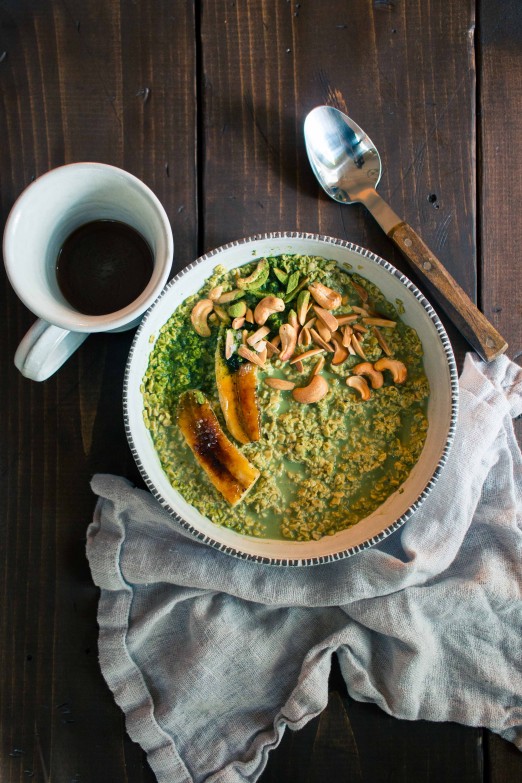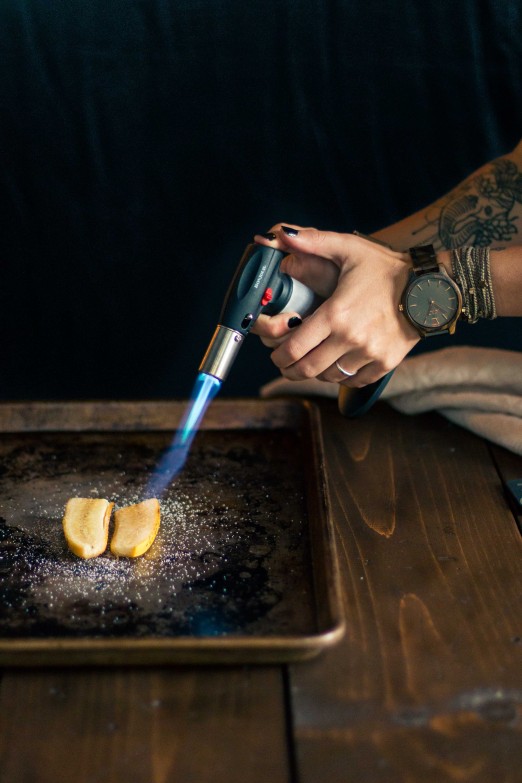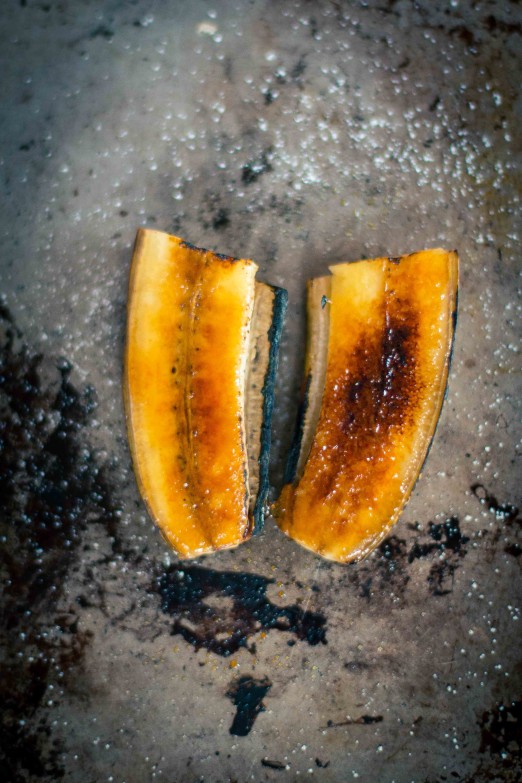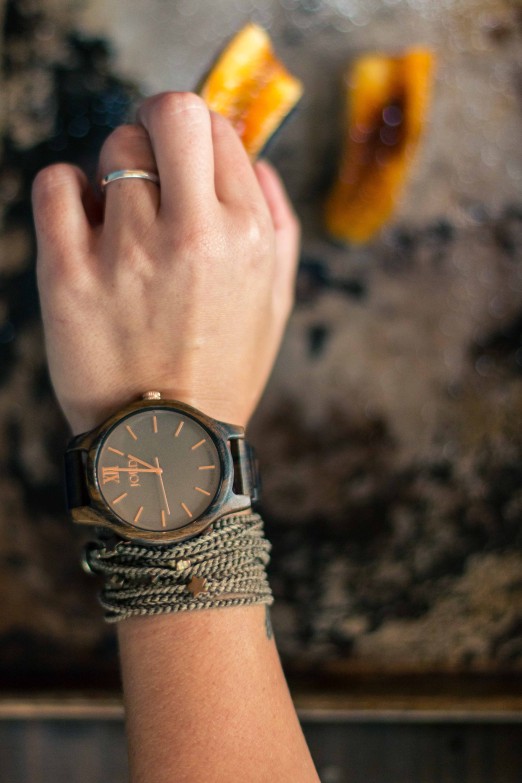 Is anyone else already preparing for Thanksgiving? I've got 2 lists going at the moment – guest list and a menu list. I can already tell you that the menu list is way too ambitious and I'll have to cut it down. It includes, but is not limited to, dishes like shaved brussels sprout salad with candied pecans, mashed potato casserole, the biggest vat of mac & cheese, kabocha and havarti pockets, roasted fall vegetables with balsamic glaze and goat cheese, freekeh salad with lots of herbs, cranberry and orange sauce, pumpkin pie with oat cookie crust, gravy (obvi), and a massive pork fat slathered turkey. That's probably half of my list. EEEEEEE. Can I get started, like, now? I actually called to order my fancy farm raised turkey from a local shop here in Atlanta and they laughed at my eagerness. They are not currently taking orders yet.
Thanksgiving really is my favorite holiday. Even though the reason we get together and celebrate historically is actually strange and feels wrong, I look at it from a traditional standpoint – your friends and family get together and eat copious amounts of food. It's my dream. I get to feed so many people. We'll have anywhere between 20 to 35 people coming this year. SO EXCITED.
I'm sorry. It's too soon. You're still thinking about what Halloween costume you should put together. I'm at that weird in between stage in my life where I'm feeling too old to get dressed and go out to a party and I don't have kids to dress up and take out trick or treating. Sadly, I got dressed last year and waited by the door with a bucket full of candy. I had maybe 20 trick or treaters and they came within a matter of 15 minutes. Some of them weren't even dressed. What the heck?? What do you guys do at this point in life? Get dressed up and walk the streets telling all the kiddies they look great like a creepo?
Anyway, this recipe was inspired by a delicious dirty matcha latte I had recently. I first make a vanilla bean simple syrup, which is good for your coffee, tea, milk (do people still drink milk?), cereal, yogurt bowls, and smoothies. I have even been known to swirl some of this into some sweet mashed potatoes. The vanilla bean simply syrup is mixed with espresso, milk, and matcha powder to make the base that the oats soak in overnight. In the morning you have a bowl of creamy, sweet, sticky oats with a caffeine shot. Almost zero effort. And because I need to be fancy, I  brûlée-d some banana to put on top. Fancy overnight oats, just like that.
Can we also talk about this watch for a second? I'm obsessed. It's made of wood. Yes, wood. Swooooooon. I've worn it a handful of times and have gotten so many compliments on it. It's my favorite fall piece at the moment. Thank you JORD!!! And because they're so awesome, you can sign up for a GIVEAWAY of $75 off a watch!!! And the bonus here is that anyone who enters will get $20 off regardless if you win or not. Winning. Enter here! In the meantime I look cool AF this fall.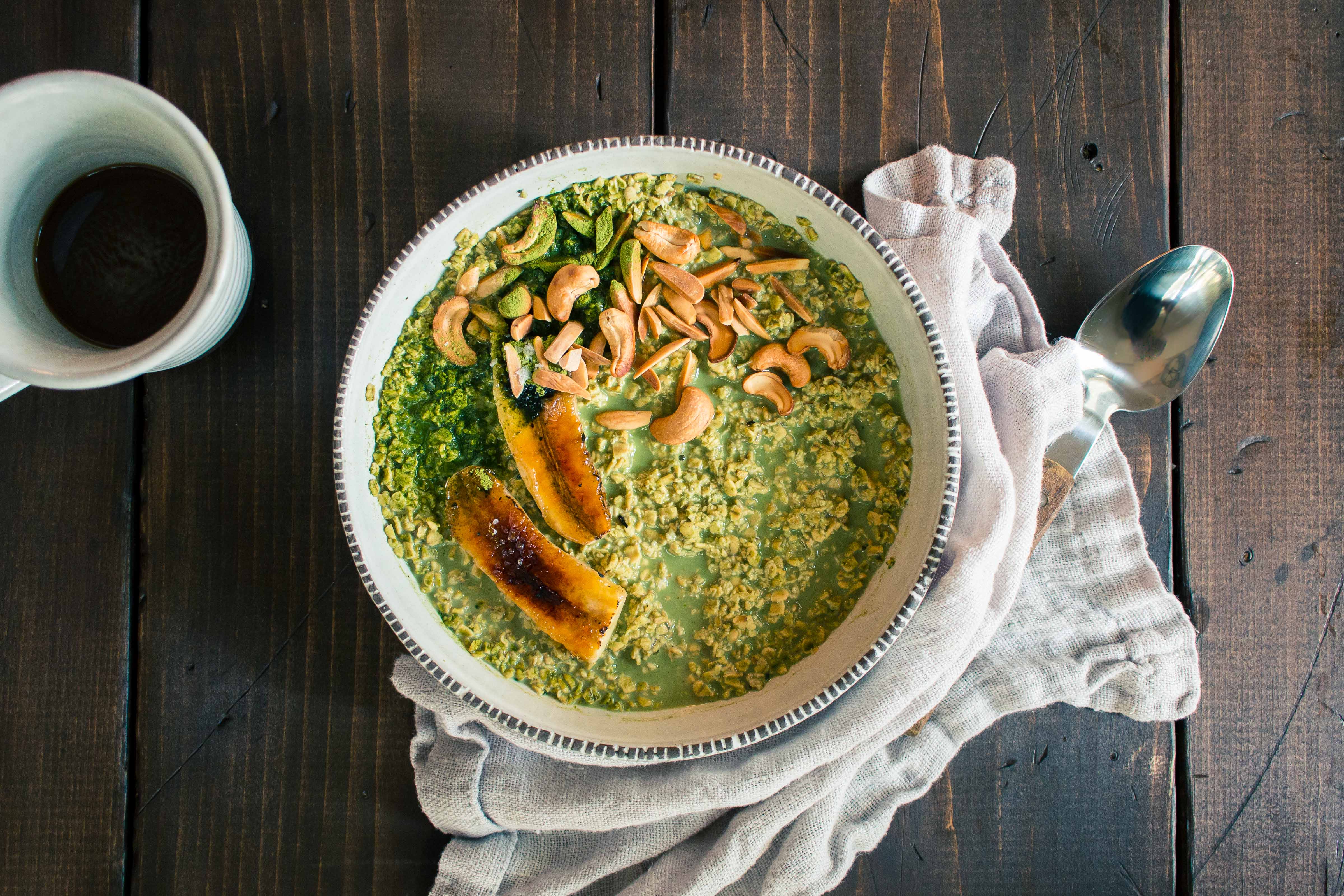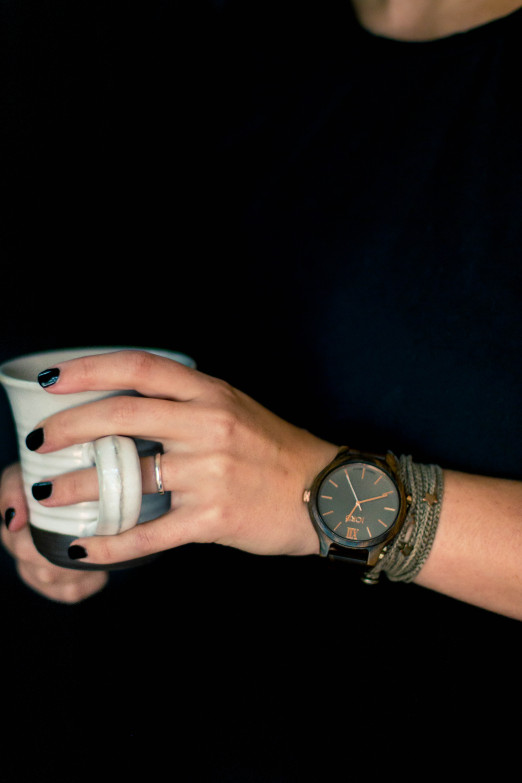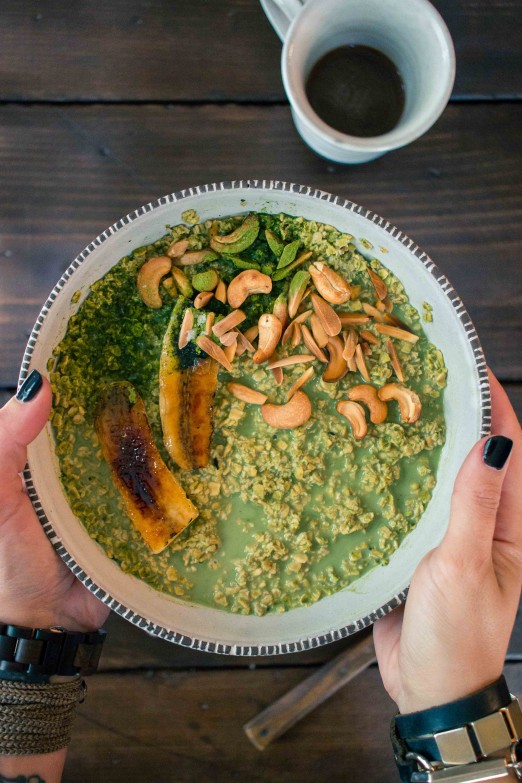 DIRTY MATCHA LATTE OVERNIGHT OATS
MAKES 1 BOWL WITH EXTRA VANILLA SYRUP
THE THINGS
VANILLA BEAN SIMPLE SYRUP
½ cup sugar
¼ cup boiling water
2 tsp vanilla bean paste
or 1 vanilla bean
½ tsp vanilla extract
MATCHA OVERNIGHT OATS
1 tbsp matcha powder
2 tbsp (or more) vanilla bean simply syrup
1 (1.35 oz) espresso
1 cup 2% milk or milk alternative
1 cup quick cooking oats
½ – 1 banana, cut in half lengthwise
sugar
toasted almonds
toasted cashews
Maldon salt
THE WAY
FOR THE VANILLA BEAN SIMPLE SYRUP: In a heat-proof bowl or measuring cup, combine the sugar and boiling water. Stir until all the sugar has dissolved. Allow to sit and cool until the mixture is completely clear. Stir in the vanilla bean paste and vanilla extract. If you're using a vanilla bean, scrap out the inside and add it to the syrup along with the scraped shell.
FOR THE OATS: Place the matcha powder, vanilla bean syrup, and espresso in serving bowl. Whisk until combined. Gradually add in the milk while whisking to combine evenly. Add the oats and stir. Cover and refrigerate overnight.
Top the banana with sugar and brulée it with a kitchen torch
. You can also place the banana under a pre-heated broiler for a minute or two. Give the oats a good stir and lay the banana on top. Garnish with toasted almonds, toasted cashews, and a sprinkle of Maldon salt. Enjoy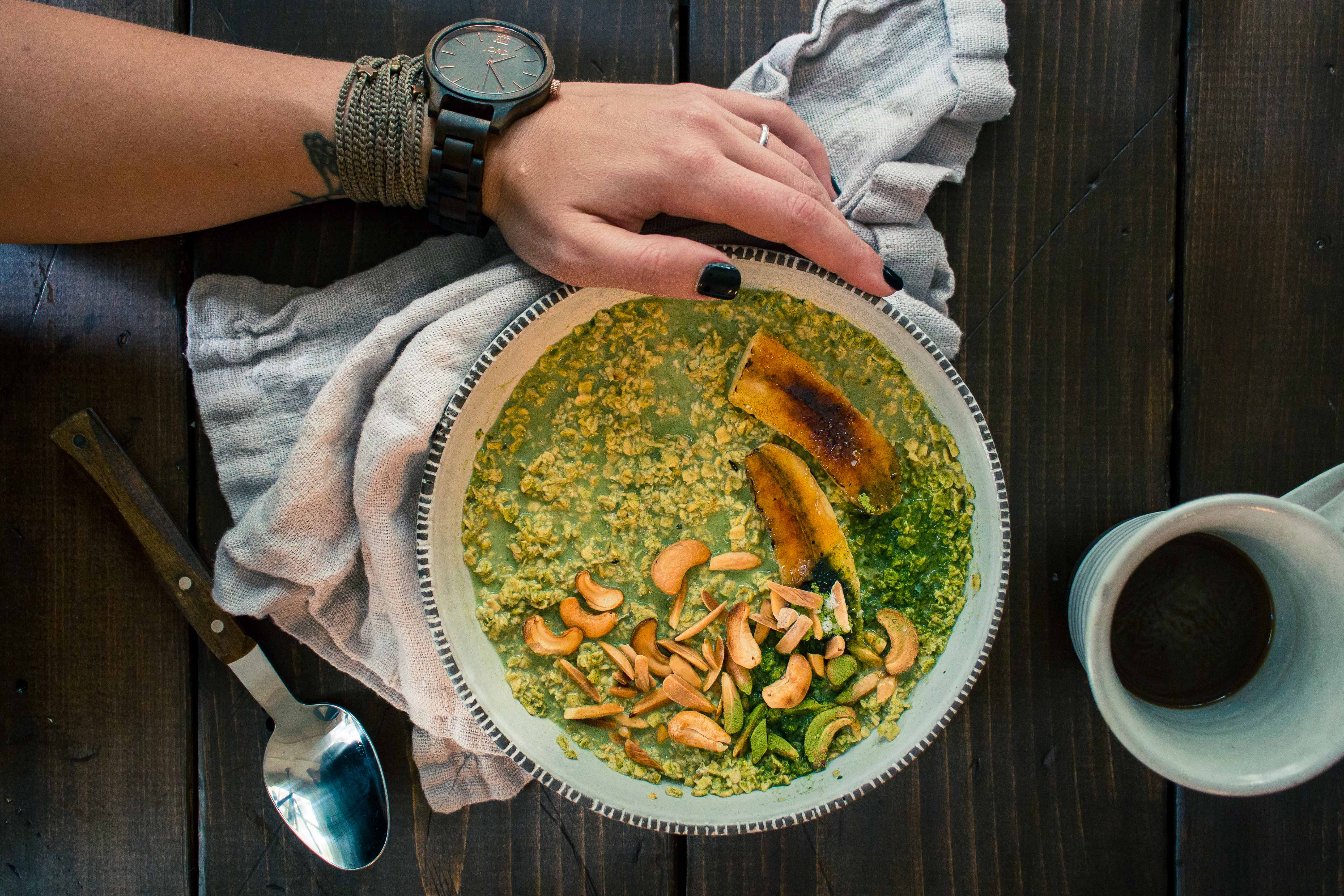 THIS POST WAS SPONSORED BY JORD WOOD WATCHES. THANKS!