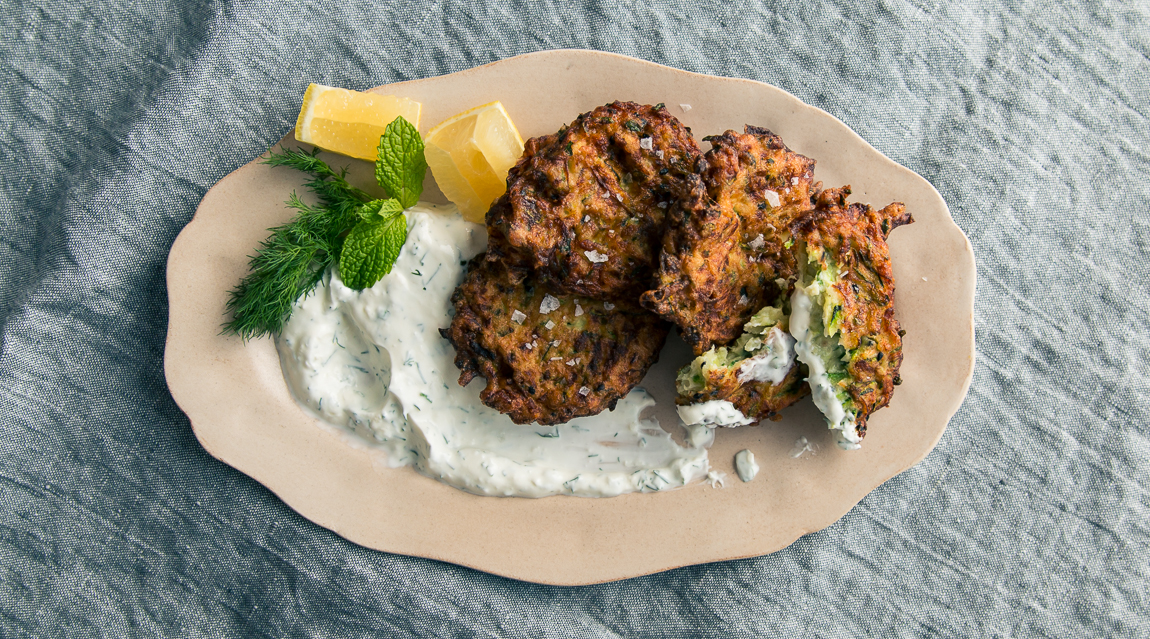 Zucchini and Nigella Fritters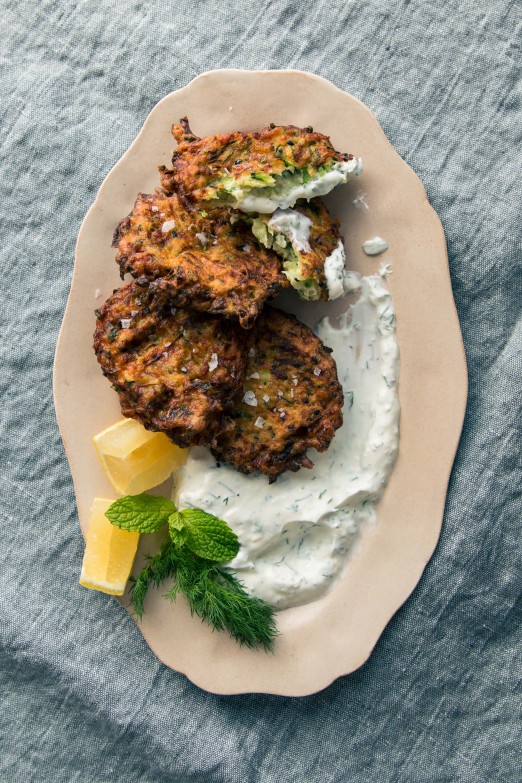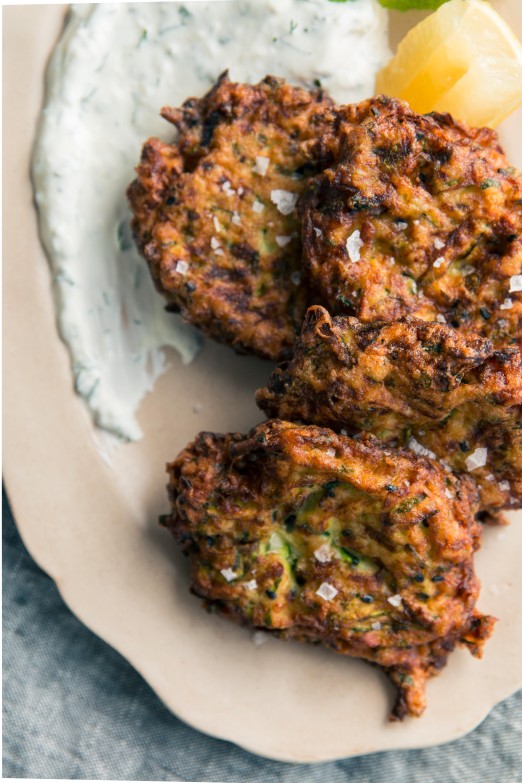 This is the time of year to be thinking of others. I have been a bit selfish this month, taking some time away from this blog, working on things that I want (like my new book- more soon), binging on Penny Dreadful and Criminal Minds, and ordering an insane amount of turkey for this Thanksgiving. It's the time for over indulgence. But this is also the time to think about others too.
Yes, I ordered two beautiful heritage turkeys from a good source that we will enjoy and that I will be paying off for the next 5 months. And yes, there will be a ton of left overs after we gorge ourselves. But what about those who can't afford to eat? The ones who grow up hungry? This is the time to think about them too.
I am fortunate enough to be a part of Julia Turshen's Friendsgiving team for No Kid Hungry. Her cookbook Small Victories is one of the best that has been released this fall! She writes, "This cookbook, like most cookbooks, assumes that whoever is reading it has access to food and not only the desire, but also the time, energy, and means to cook. How great would it be if that were the case for everyone? I firmly believe that if you have the privilege of eating however much you want whenever you want, you should spend some time ensuring that others have the same opportunity."
Please help Julia raise as much as possible! Donate here to No Kid Hungry! Every $10 given can provide up to 100 meals for a child. Give as little or as much as you can. And if you can't give, then please share! I've donated, and let me tell you, it feels good.
This is one of my favorite recipes from Small Victories. It's an awesome appetizer or even side for this holiday season! The nigella seeds are awesome in it, but if you can't seem to find them, you're good to leave them out because it's just as delicious. The sauce is good for grilled chicken too FYI.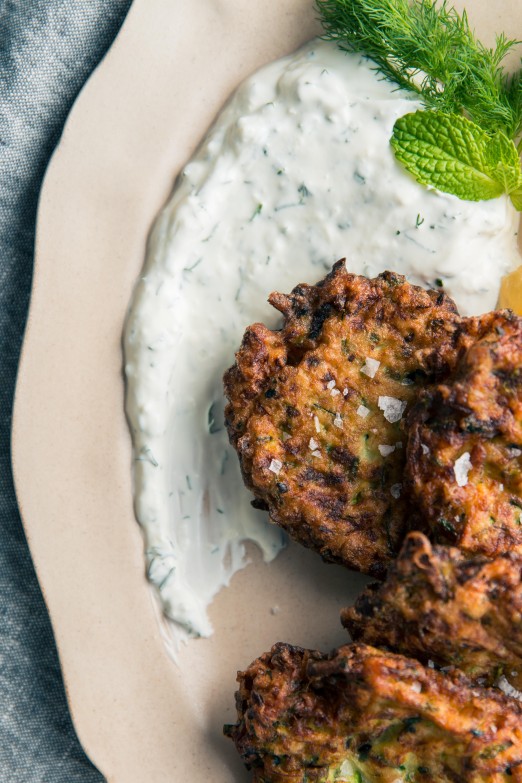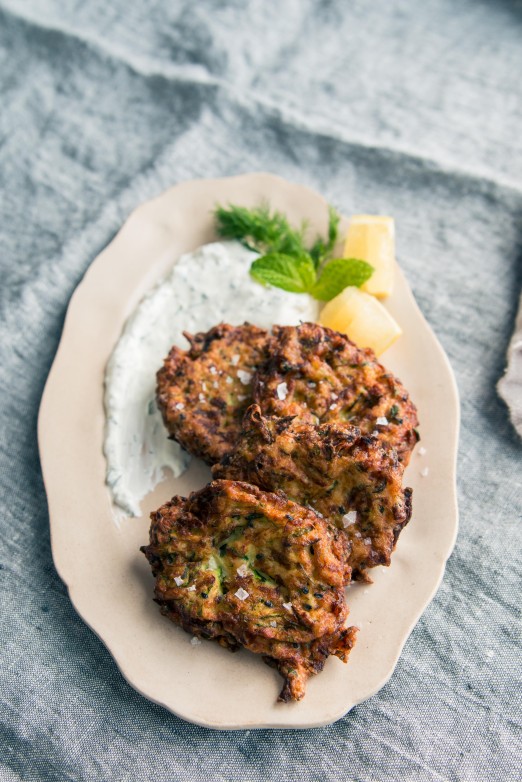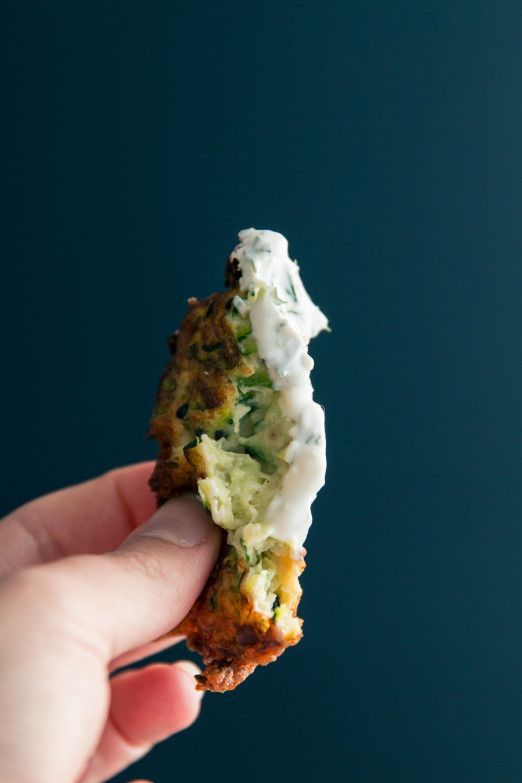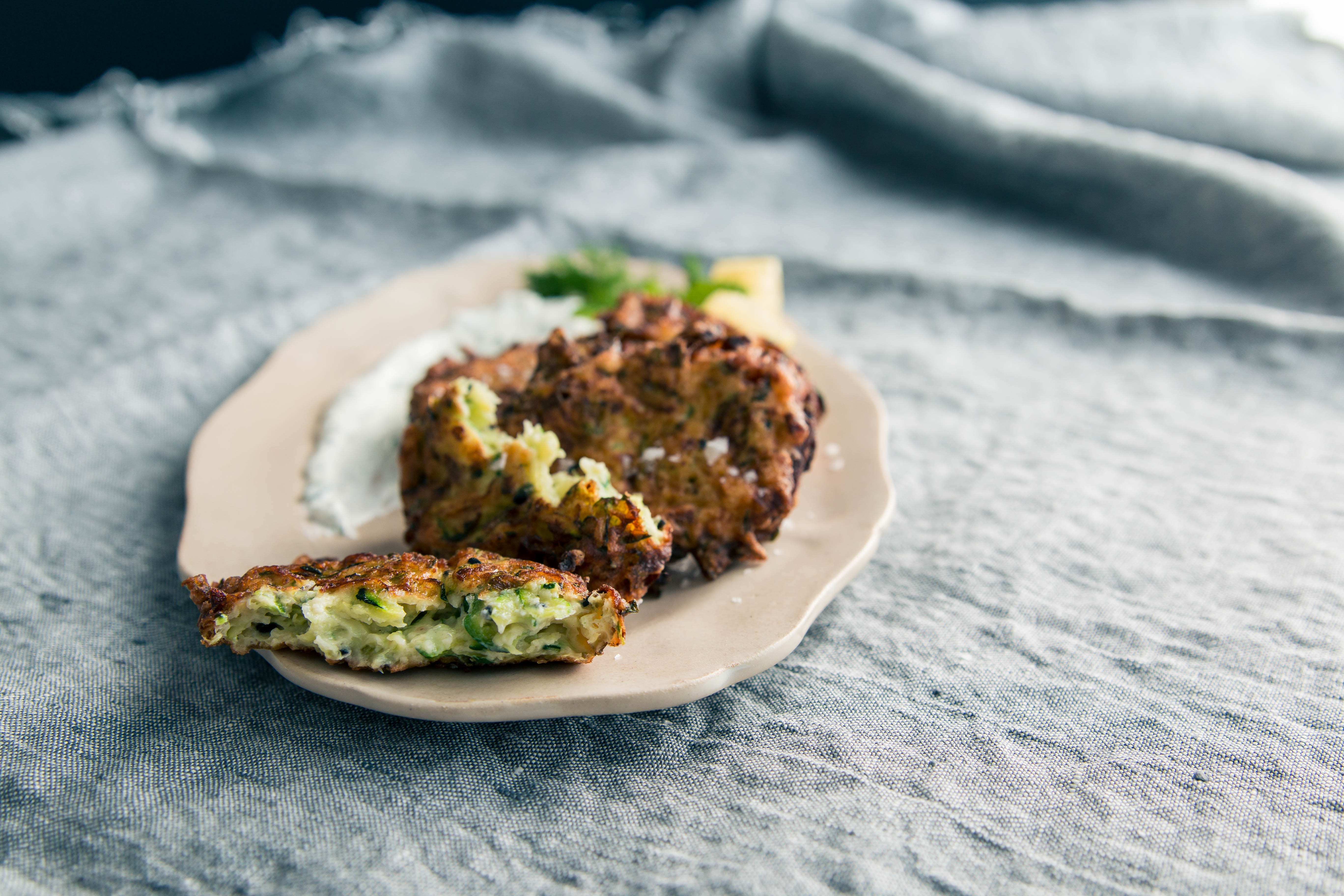 ZUCCHINI + NIGELLA FRITTERS
WITH GARLIC SAUCE
REPRINTED FROM SMALL VICTORIES WITH PERMISSION FROM CHRONICLE BOOKS & JULIA TURSHEN
MAKES 4 SERVINGS
THE THINGS
GARLIC SAUCE
½ cup [120 ml] sour cream
1 small garlic clove, minced
2 Tbsp minced fresh mint or dill, or a combination
1 Tbsp fresh lemon juice
½ tsp kosher salt
FRITTERS
Kosher salt
1 Tbsp nigella seeds (see headnote)
½ cup [60 g] all-purpose flour
½ tsp baking powder
1 lb [455 g] zucchini, ends trimmed, coarsely grated
1 egg, beaten
Neutral oil, such as canola, grapeseed, or safflower, for frying
Lemon wedges for serving

THE WAY
TO MAKE THE SAUCE: In a small bowl, whisk together the sour cream, garlic, mint, lemon juice, and salt. Set aside.
TO MAKE THE FRITTERS: In a large bowl, combine 1 tsp salt, the nigella seeds, flour, and baking powder and whisk together. Wrap the zucchini in a clean kitchen towel and wring out all the liquid over the sink. Transfer the zucchini to the bowl with the nigella seed mixture, add the egg, and stir until everything is well combined.
Line a plate with paper towels and set aside.
In a large heavy skillet, preferably old and well-seasoned cast-iron or heavy nonstick, set over medium-high heat, warm enough oil to completely cover the surface, but it shouldn't be more than ¼ in [6 mm] deep. Once the oil is hot (a little bit of the fritter mixture will sizzle upon contact), drop tablespoonfuls of the batter into the skillet, without crowding them, and use the back of the spoon to press each mound into a flat pancake. Cook the fritters until the undersides are browned, about 3 minutes, then carefully turn them and cook until the second sides are nicely browned, about 2 minutes. A thin, flexible spatula, such as a fish spatula, or two forks are the best tools for this. Transfer the fritters to the prepared plate and fry the remaining batter in batches, adding more oil to the pan as necessary.
Sprinkle the warm fritters with a little salt. Serve immediately, with the sauce for dipping and the lemon wedges for squeezing over.