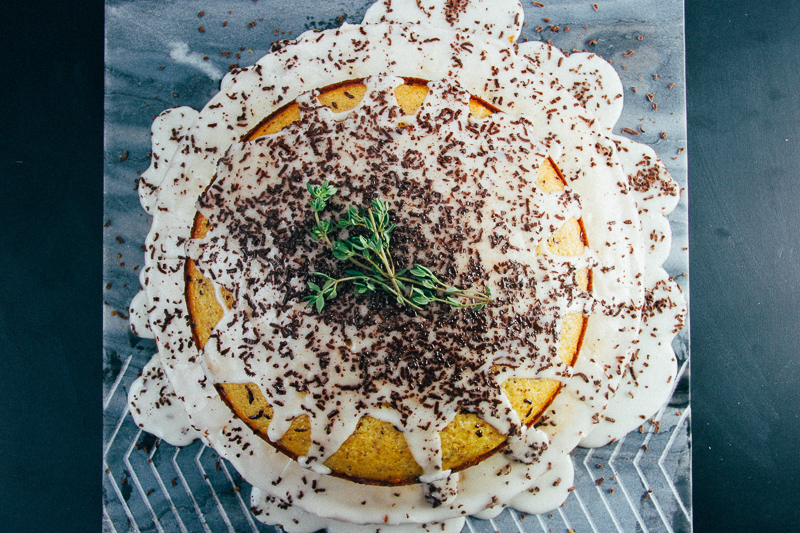 In VSCO Agfa Vista 400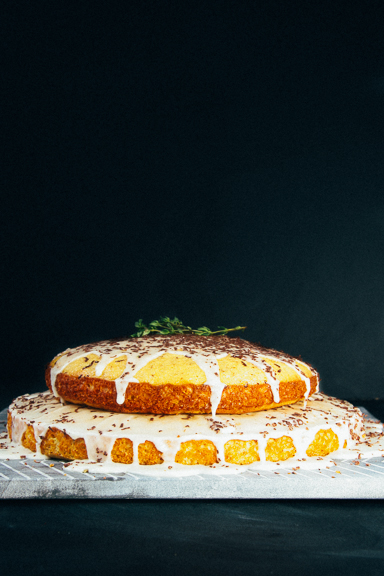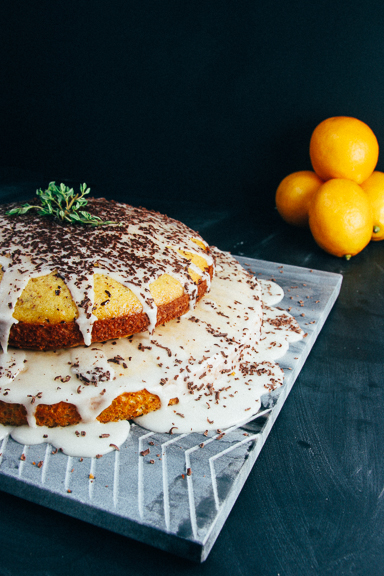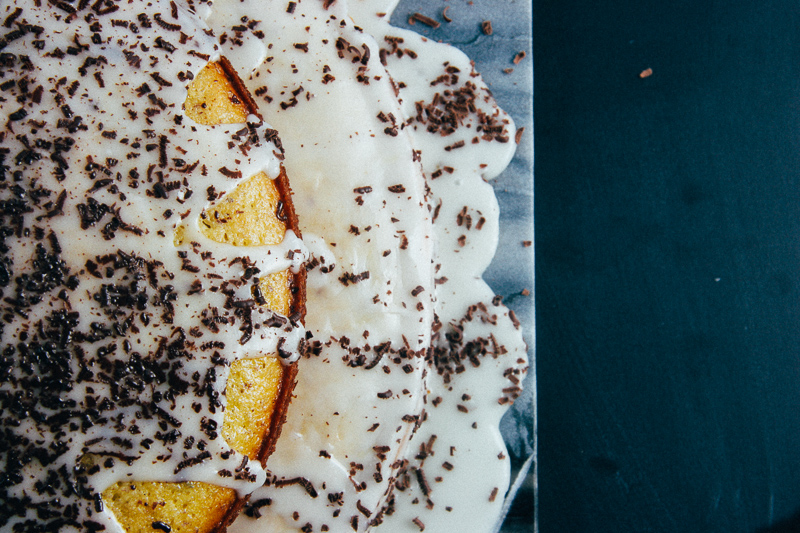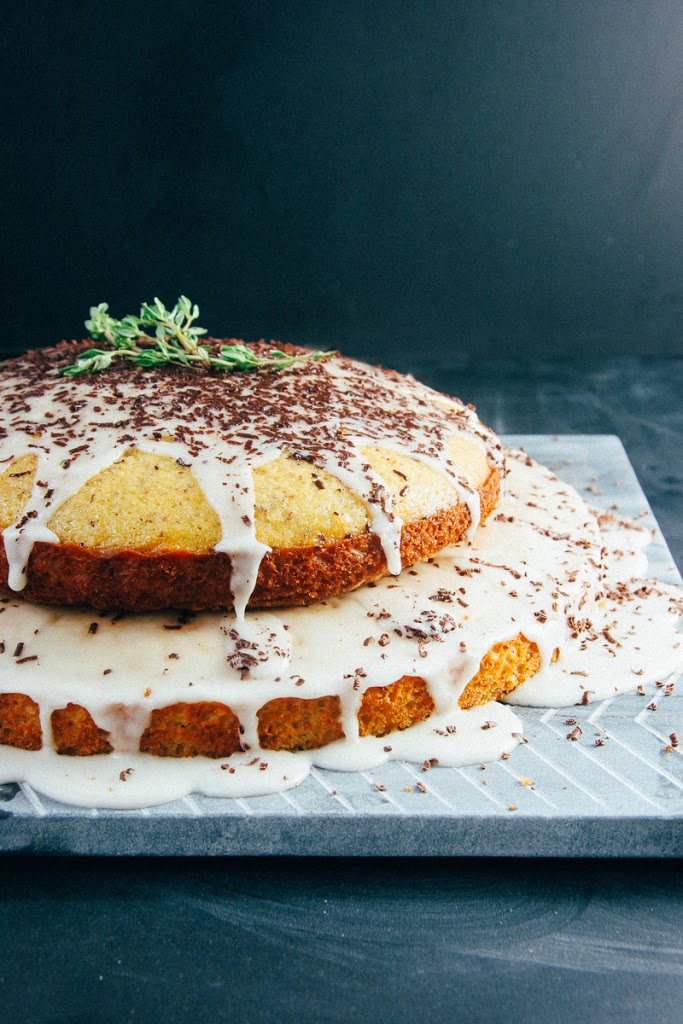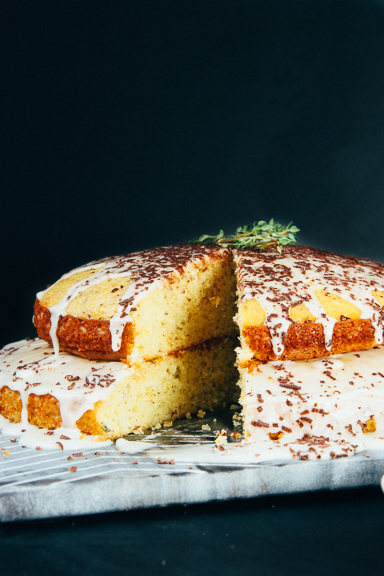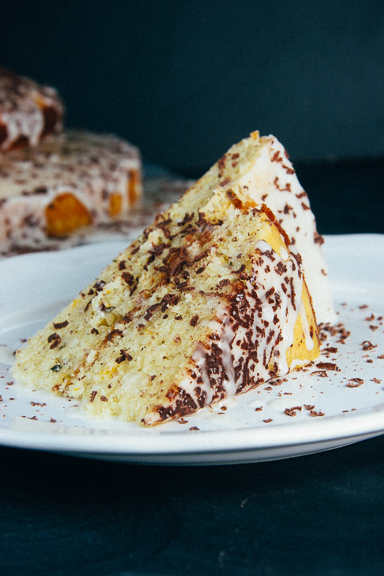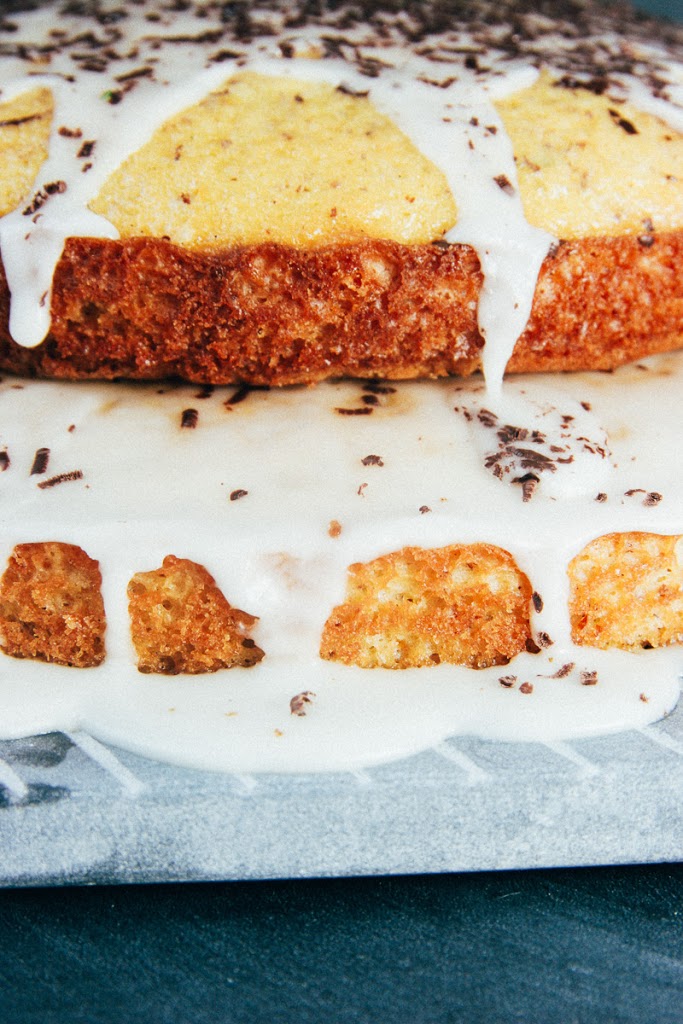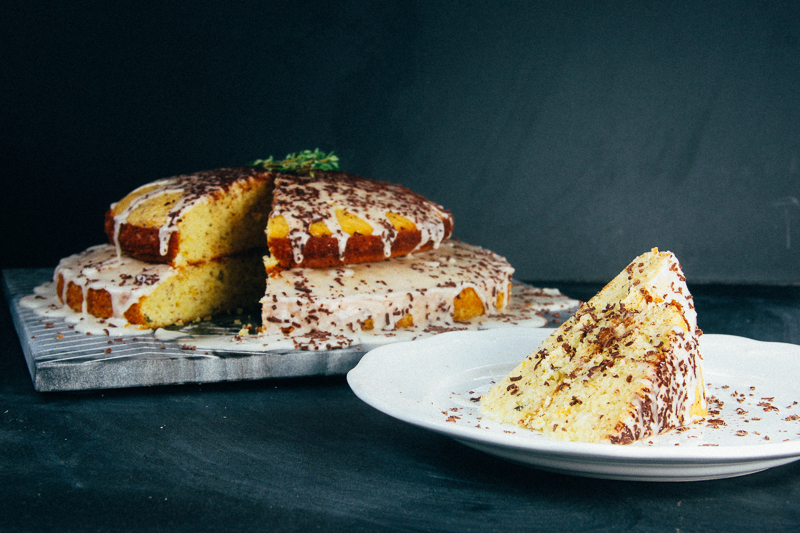 Meyer Lemon Thyme Cakes
makes an 8″ & 10″ cake
1 1/3 cups + 1 Tbsp sugar (288g)
1 1/2 Tbsp Meyer lemon zest (3.5g)
1 Tbsp thyme, leaves plucked off stem (2g)
1 1/4 cup + 1Tbsp AP flour (230g)
1/2 cup almond flour (50g)
1 1/2 tsp baking powder (8g)
1/2 tsp salt (3.5g)
5 Tbsp melted butter (70g)
1/3 cup olive oil (63g)
3/4 cup milk (176g)
1 Tbsp Meyer lemon juice (11g)
1 tsp vanilla bean paste (3.5g)
4 eggs, beaten
For the Glaze:
2 cups powdered sugar (250g)
3-4 Tbsp Meyer lemon juice (35g)
Dark chocolate to garnish
For the cakes: Preheat oven to 325˚F. Butter and dust your pans with flour. Shake out the excess. I used an 8″ and 10″. Feel free to use 2 of the same sized pans if you wish. Line the bottom of each cake pan with parchment for perfect removal.
In a large bowl, combine the sugar, lemon zest, and thyme. Massage the zest and thyme into the sugar with your fingers until incredible fragrant. This will release the oils into the sugar and flavor the cake beautifully. Add both flours, baking powder, and salt to the sugar mixture and combine until homogenous.
In a separate bowl, combine the melted butter, olive oil, milk, lemon juice, vanilla bean paste, and eggs until homogenous. Pour the wet mixture into the dry mixture and combine until it comes together and there are no lumps. DO NOT OVER MIX!
Pour the batter into the 2 prepared cake pans. If you are using the same size pans, just split the batter evenly between them. If you are using an 8 and 10 inch pans, pour a bit more into the 10″ pan.
Bake for 33-37 minutes, turning and switching the cakes halfway through baking. When a skewer comes out clean, the cakes are done!
Let cool on a rack for about 5 minutes. Turn the cakes out onto the cooling rack while still warm. Place them parchment side down.
For the glaze & construction: If you are serving this cake the next day, wrap it in plastic wrap twice and keep in the fridge. When ready to serve, make the glaze by mixing the powdered sugar and lemon juice. Keep mixing, the lemon will dissolve all of the sugar.
If you are layering the cakes, place your first layer on your serving dish. DON'T FORGET TO REMOVE THE PARCHMENT BOTTOMS! Pour half of the glaze over top and let it spread naturally. Place the other layer on top and pour the remaining glaze over top. You can also just have 2 separate cakes instead of layering them.
Grate dark chocolate all over.
Enjoy.
DANI'S NOTES:
This is my "lazy cake". It's just mix, pour, and bake. You can't fail.
Confession: I used 2 sizes for the cakes because I didn't have 2 of the same sized pans on hand. I gave all my pans to Moo Milk Bar when I opened. I was waaaay too lazy to wait for one layer to bake and then use that same pan again. It's terrible, I assume I have these things on hand, then go to grab them and realize they're at Moo.
This cake would be amazing with a lemon buttercream as well. It's got incredible flavor.