Shawarma Spiced Broccoli Hummus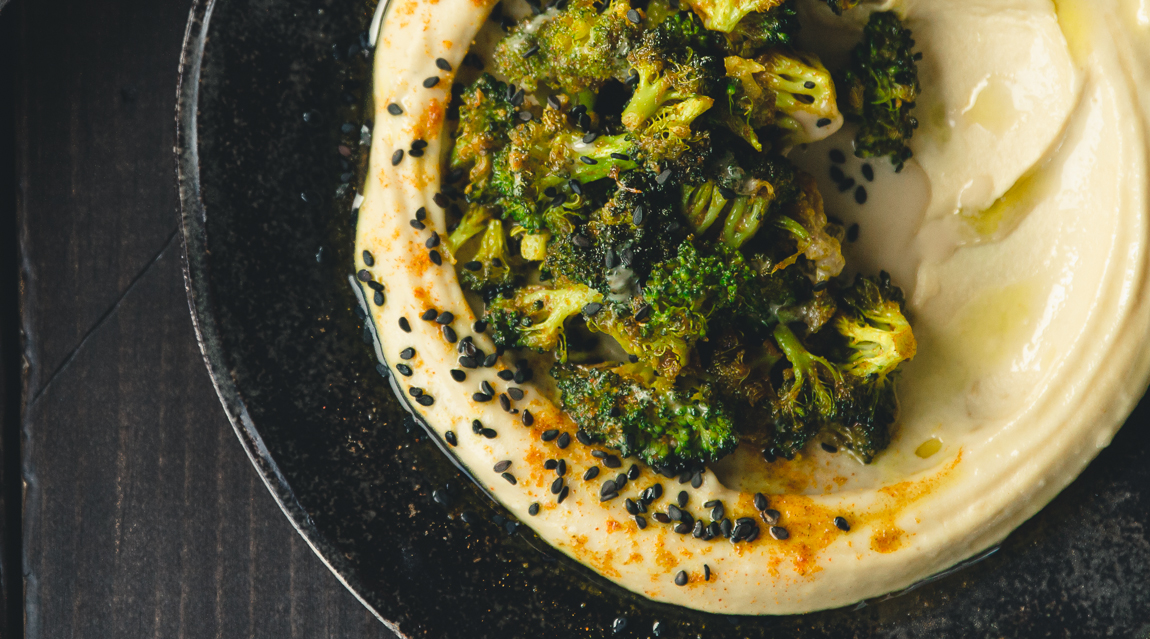 Oh, hello. Do you even remember me? Well, life has changed. There is a toddler in this house. A happy, active, loving, sweet, crazy-in-the-best-way, cranky, screams when I ask her not to throw food on the floor 18 month old toddler with long, curly hair that reminds me of Jack Nicholson when it gets crazy.  She happy screams at the top of her lungs when she's riding the cart in the grocery store. She makes a horrible mess when she eats (like really, really horrible). I believe she does it on purpose to test my anxiety levels. One of her cousins watched her eat and said, "That's impossible to clean up." He wasn't wrong. She's constantly on the move. I can't even begin to explain how much I love her so I wont even try. Oh yea, her name is Zoe. We're best friends.
I'm working on my second cookbook with Page Street Publishing; Food You Love But Different: Easy and Exciting Ways to Elevate Your Favorite Meals
 AHHHH!!!!!!!! If you're like my family, we get super tired of our usual, kind of boring but easy, repertoire of meals. I found that changing a little something here and there really helped when it came to our excitement levels for dinner. This book is filled with recipes that will look familiar but have an interesting flavor that is out of the ordinary and untraditional making your go-to dishes spunky. Take a look:
Our release date for the moment is August 20th! You can preorder it on Amazon and then it will just show up at your doorstep the day we publish. I'm super excited about it. I really love this book and how it speaks to everyone. Each recipe comes from dishes that I make at home and so it's dear to my heart. If you get it, don't forget to tag photos on social media with #foodyoulovebutdifferent !
I figured I would come back with a hummus recipe. Because… duh; it's always good and it seems to be what you folks like, myself included. Even though it went through a trend phase, it will never die where I'm from. This one is topped with a shawarma-spiced roasted broccoli that is inspired by one of the dishes I make in my new book. The broccoli is tossed in olive oil and shawarma spice mix (which you should always keep on hand), then roasted. It's incredibly simple to make and adds the perfect amount of flavor, spice and crunch to the hummus.
Ok, now listen. I know I keep preaching about how you should always make your own hummus from dried beans. I still believe that. But, now I always believe that getting food on your table with a busy schedule is an accomplishment and that if you want to make hummus from canned chickpeas, that's totally cool. And if you want to make this broccoli and top some store bought hummus, that's cool too. It's important to know when to pull back on some things and say, fuck it, I don't have time for that but I do want to make something healthy for myself. With a family or a busy schedule, sometimes it's impressive that you have managed to get anything on the dinner table. Just be proud that you didn't pick up some Burger King, which is what I did at least once a week while I was pregnant. Still feeling those onion rings on my hips.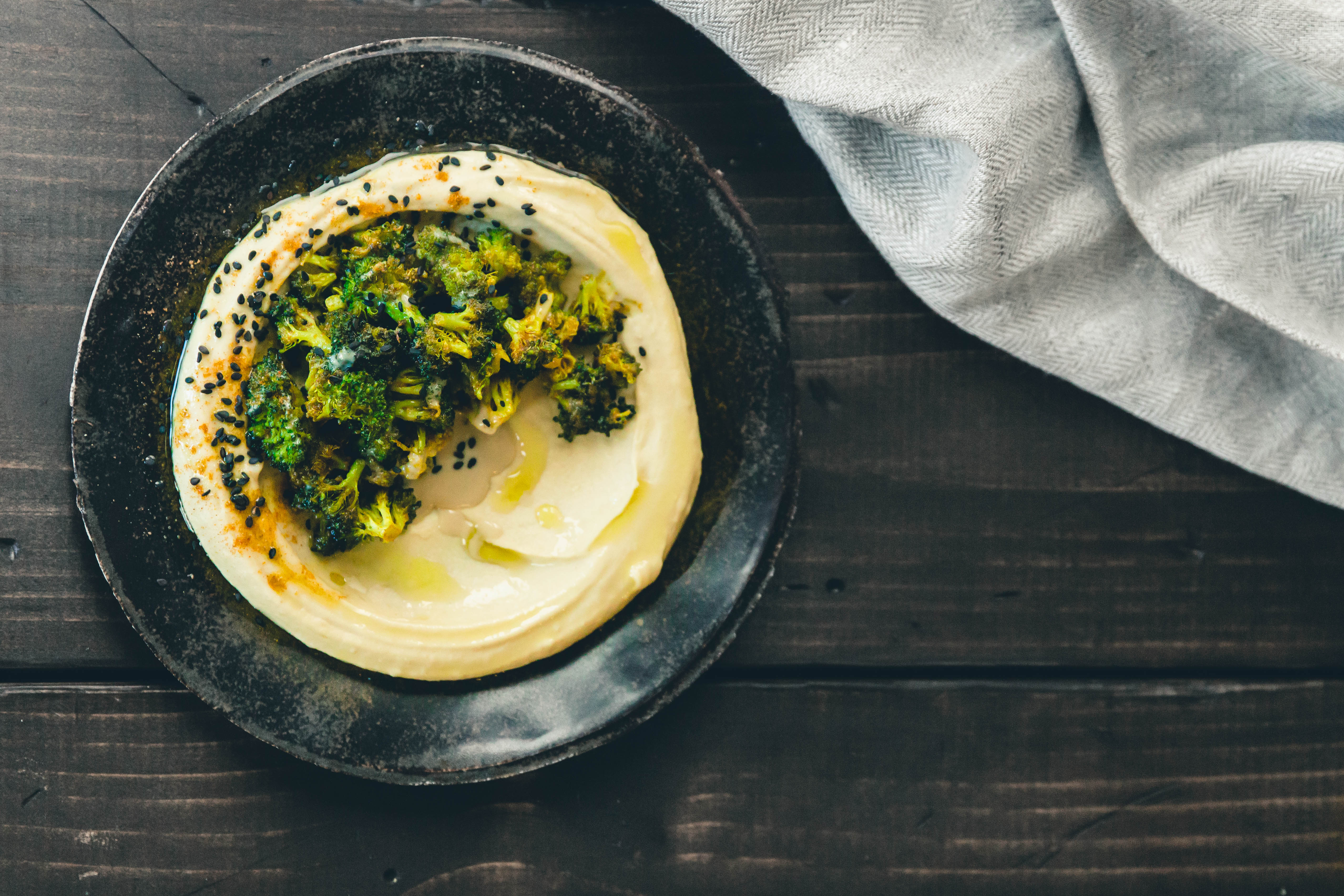 SHAWARMA SPICED BROCCOLI HUMMUS
MAKES 4 SERVINGS WITH EXTRA SHAWARMA SPICE MIX
---
---