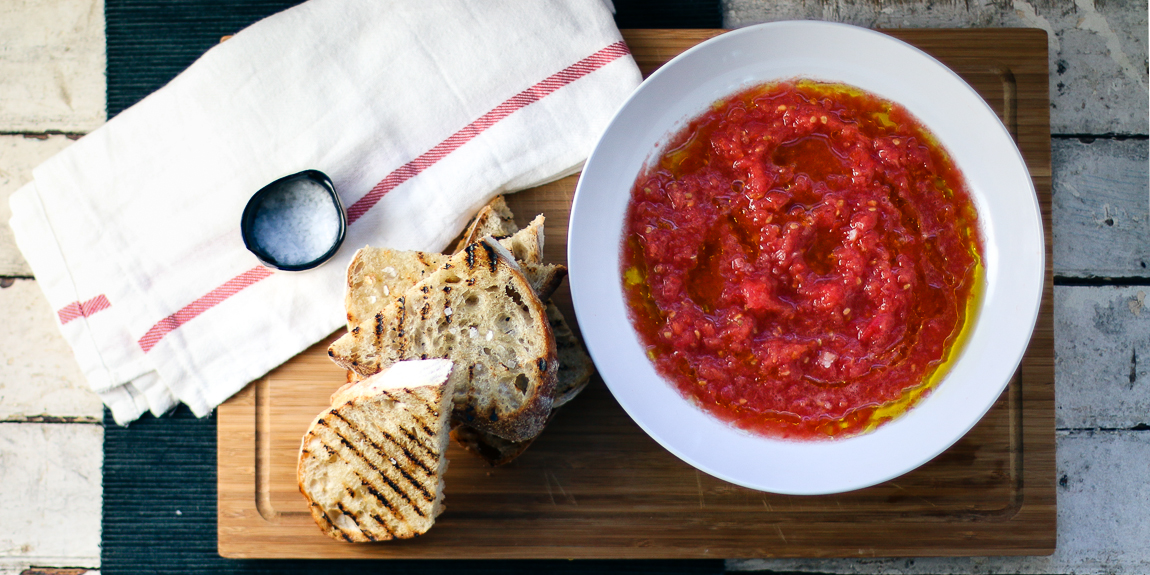 The simplest of dishes. Bread with marinated grated tomato. Tas and I had our honeymoon 3 years late and went on a short tour of Europe this past summer. Barcelona was one of the stops. We ate at Tapas 24. The best meal of my life. Hand down. We went back 3 times and each time was just as good as the last. This was one of the dishes we ordered (twice). They called it TAPA D'OR on the menu. Different preparation than the Pan con Tomate, but essentially the same.
The tomatoes are grated and then marinated with a light vinegar for a short time, topped with salt and great olive oil, then served with hot grilled bread. It's magical. Make this as a starter for your next dinner party. Nobody will forget it.
Please use the best quality ingredients. This will make the difference from a decent dish to an incredible one.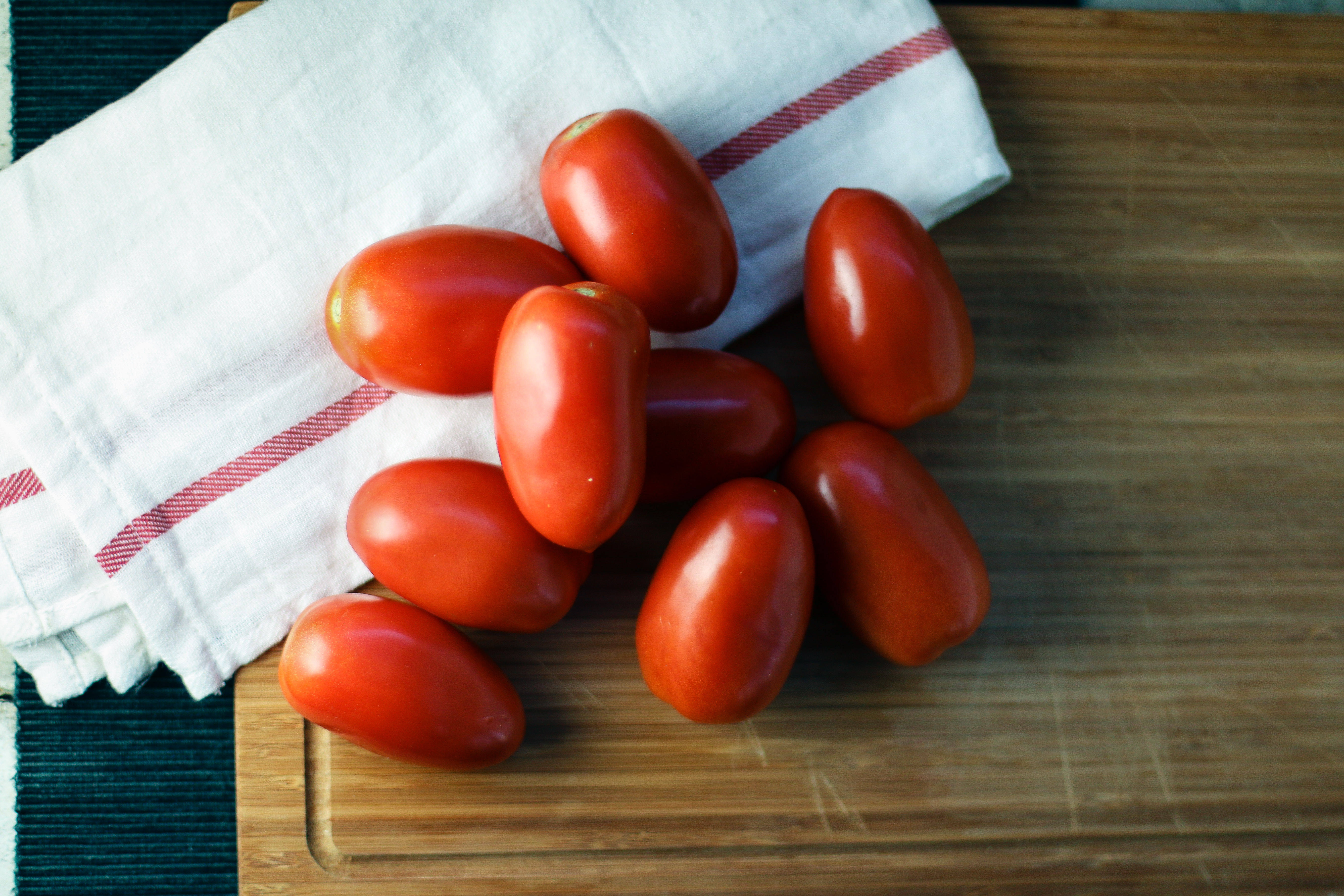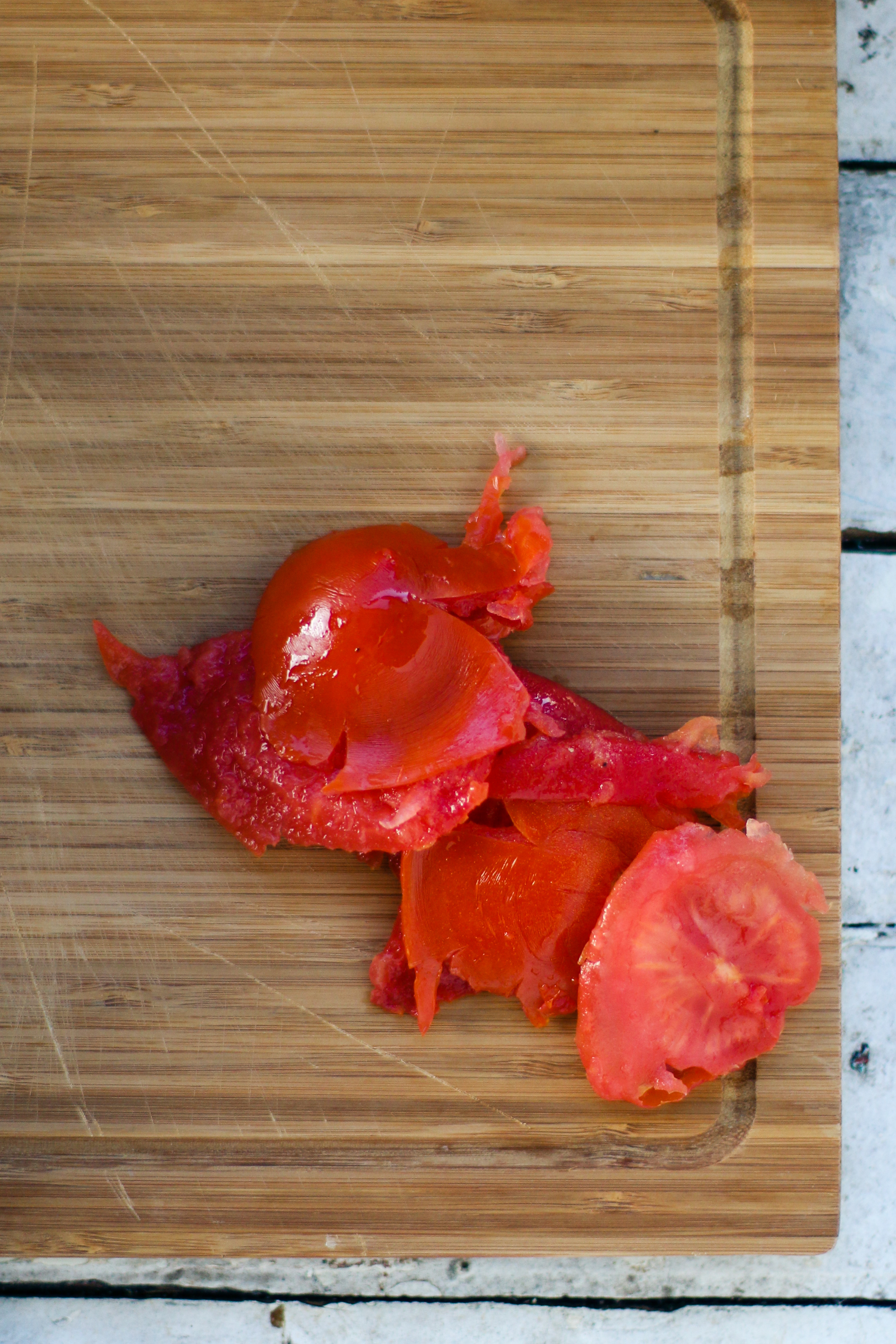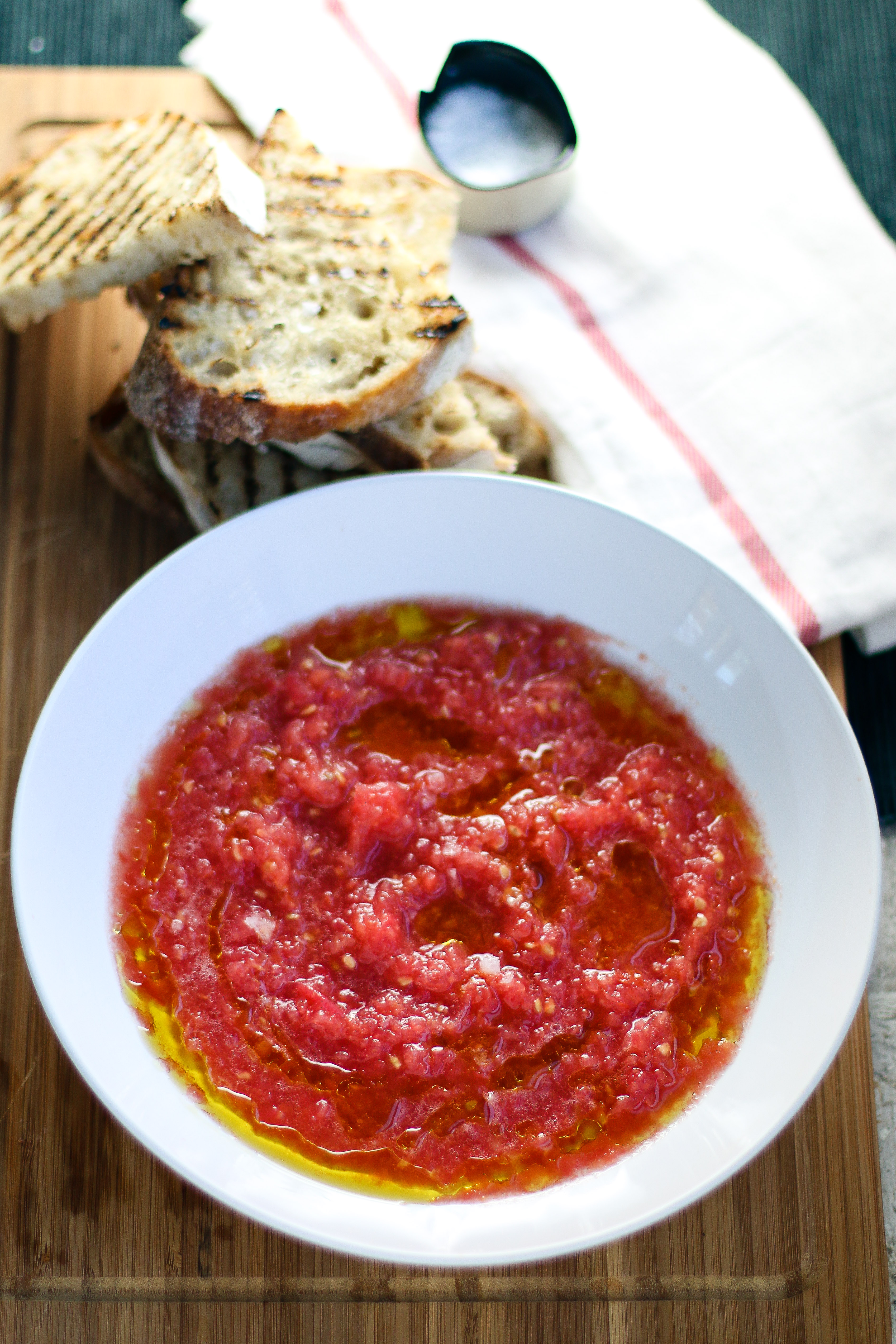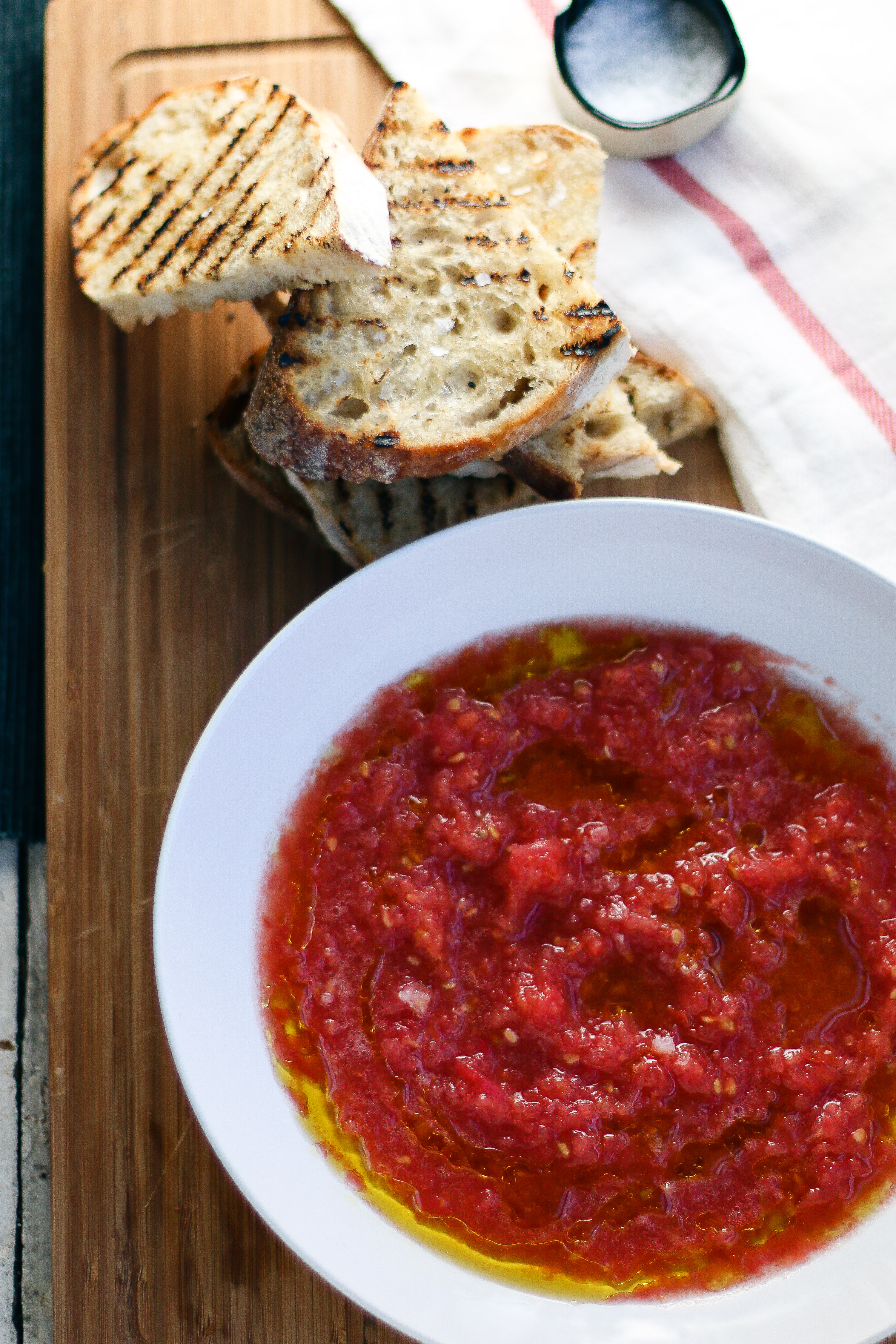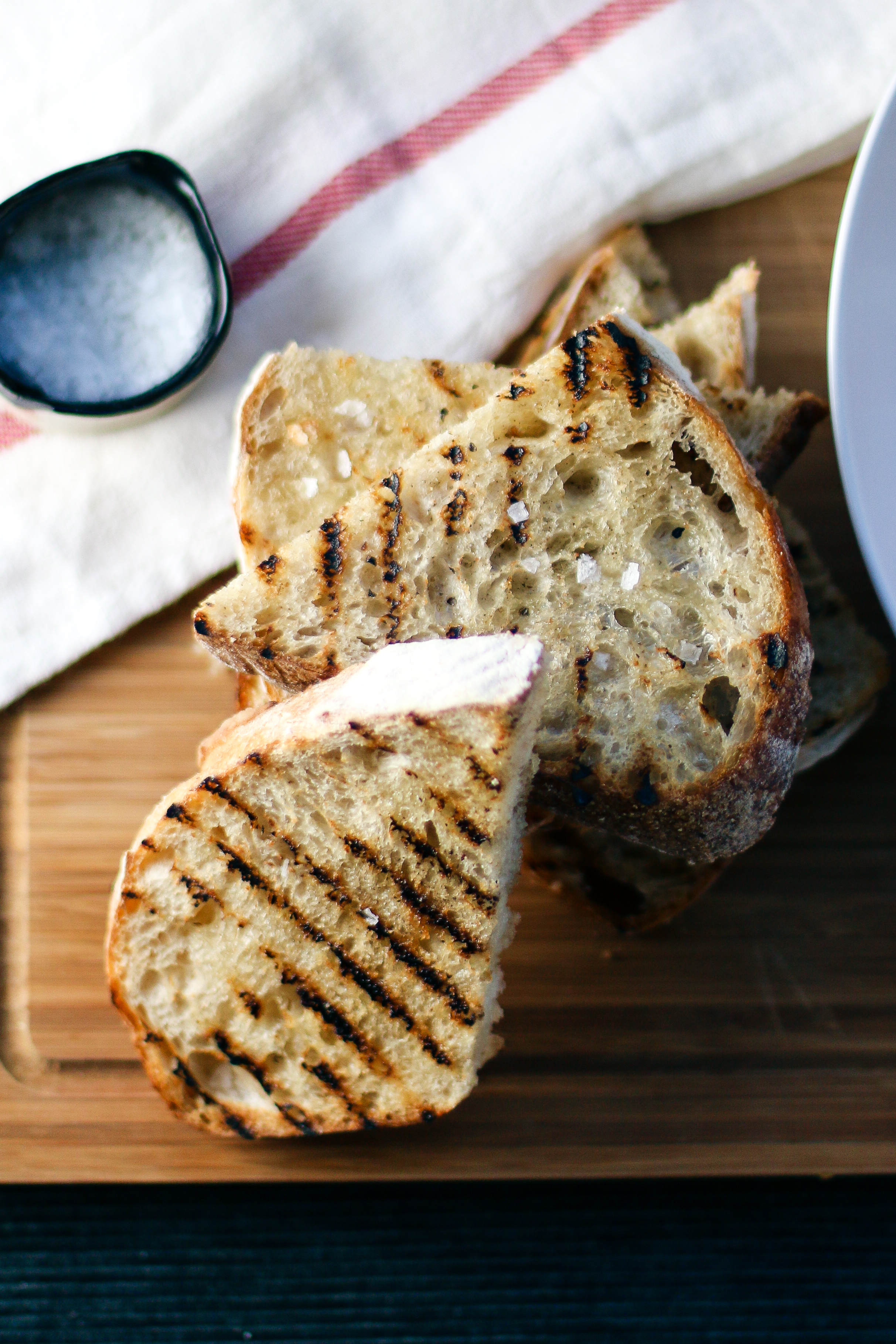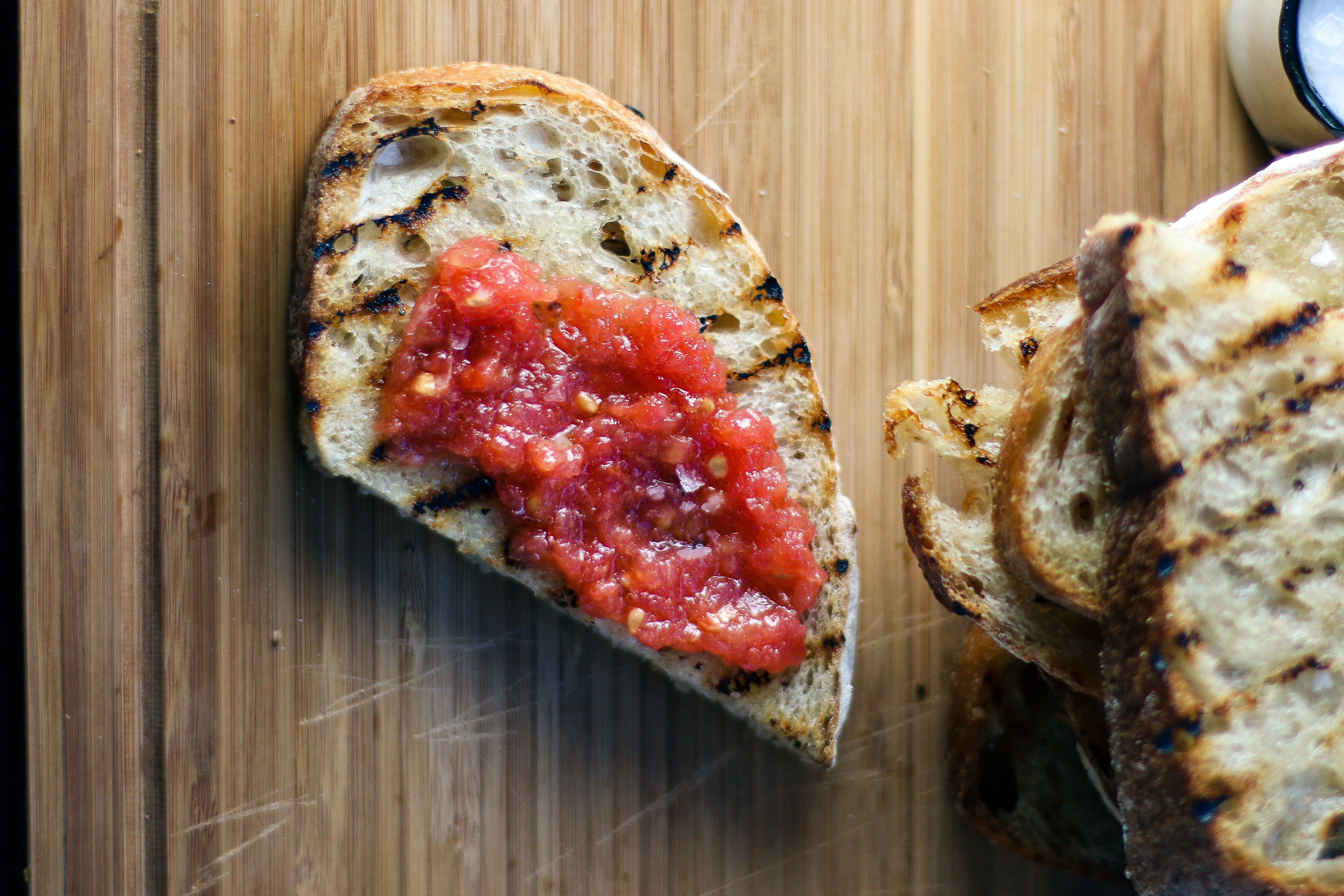 TAPA D'OR
aka Pan con Tomate
makes 6-8 appetizer servings
THE THINGS
5-6 ripe roma tomatoes
1 1/2 tsp chardonnay or sherry vinegar
1/2 tsp fine salt
great olive oil
Maldon salt
4 slices thick sour dough or country bread
olive oil
Maldon salt
fresh pepper
THE WAY
Cut the tomatoes in half. Use the big hole side on a box grater and carefully grate the tomatoes on their cut side. Keep your hand flat against the tomato. You should be left with the peel after the tomato is grated. Discard the peels. Add the vinegar to the grated tomatoes and mix. Set aside for at least 15 minutes to marinate or up to 2 hours. I find this dish is better at room temp as opposed to cool from the fridge.
Grill the bread before serving by heating the grill or a grill pan on high heat. Drizzle a good amount of olive oil on both sides of the bread slices and season with Maldon salt and fresh pepper. Grill for 2-3 minutes on each side until nicely charred. Set on a cooling rack, NOT A PLATE, to ensure the crust formed on the bread doesn't steam and turn soft if you need to grill in batches.
When ready to serve, add the fine salt to the tomatoes and mix to combine. Drizzle a good amount of great olive oil around the top of the tomatoes and garnish with Maldon Salt. Enjoy!