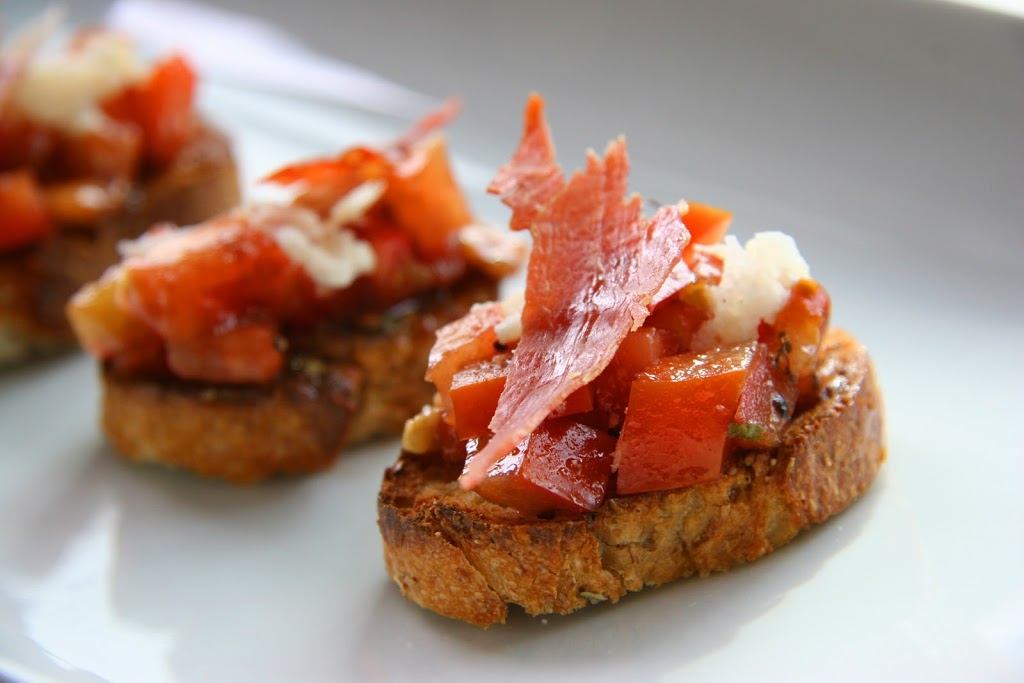 Tomato, Parmesan, & Prosciutto Bruschetta
I do not feel like writing a thing. I am exhaaaausted. And thus, didn't make dinner, just some bruschetta.
I was up all last week and most of the weekend making a cake for my friend Lisa's birthday. Since I don't have the time during the day, I had to work on it after I would get home everyday. The results were amazing.
She was happy (I love making people happy). I also love feeding people cake (Vanilla Bean Cake with Hazelnut Buttercream filling). But enough about cake for now.
I have been craving garlic like crazy. This was a good fix. My secret is to season the crouton generously. It's always a good habit to season each component of any composed dish. Composed, meaning a dish that has separate elements which are served on the same plate. Example: Nicoise Salad.
Make this when you're having company over. Who doesn't like bruschetta? People love bruschetta. No one says "No" to bruschetta. If you haven't been able to tell yet, I heart prosciutto.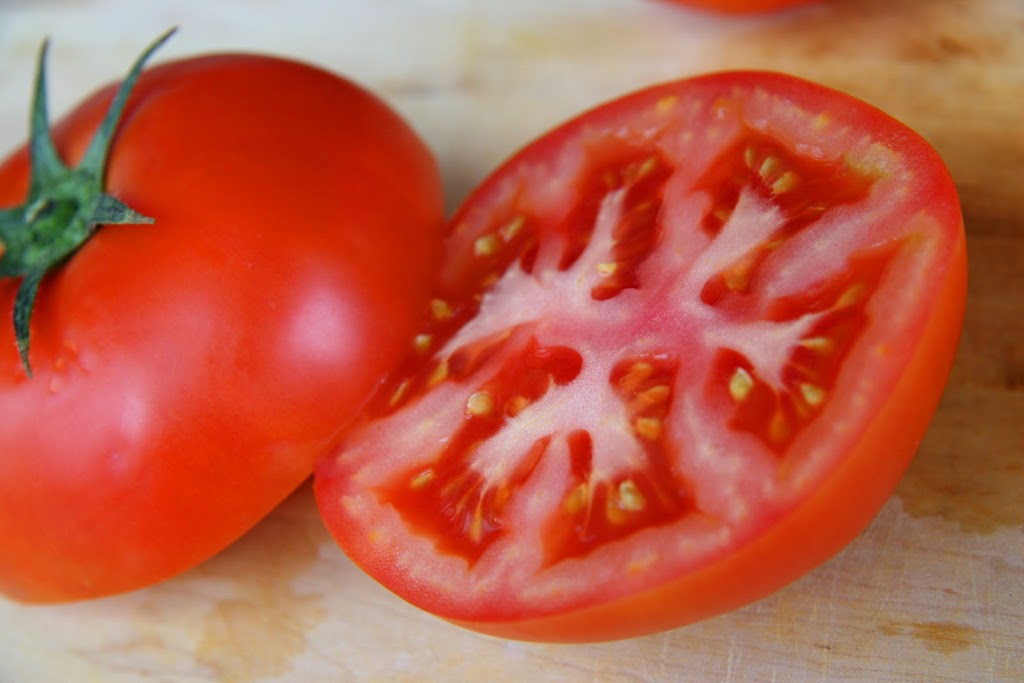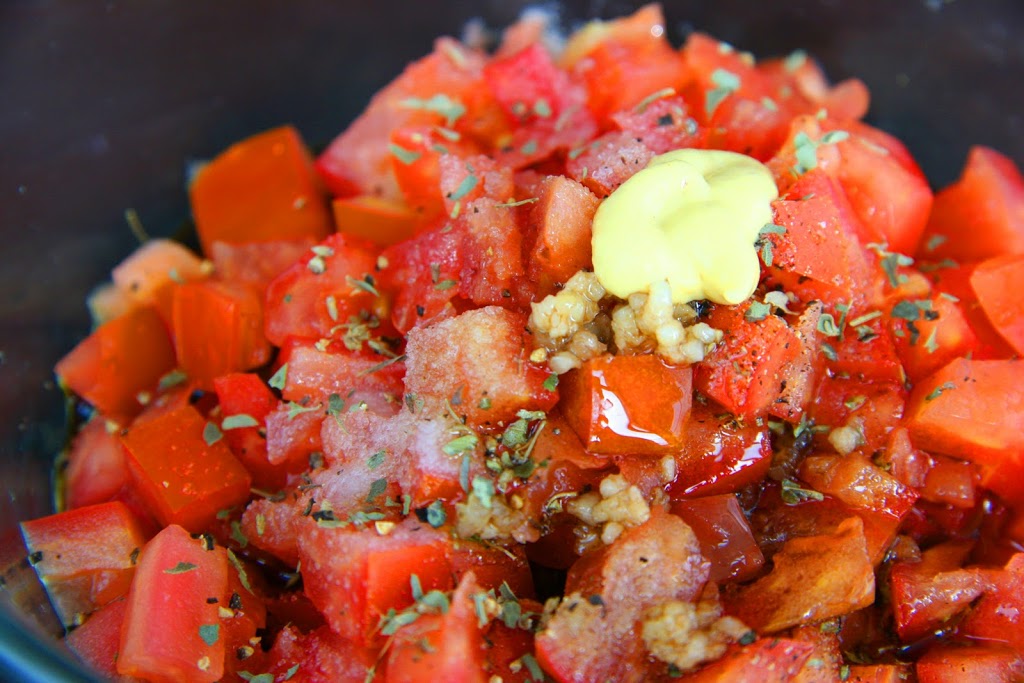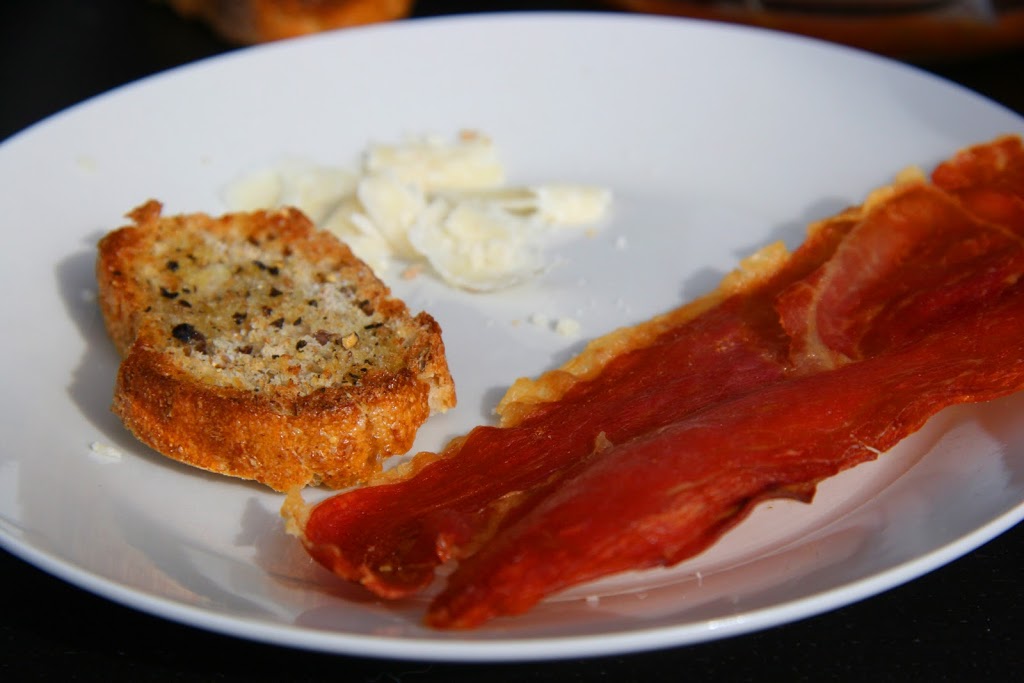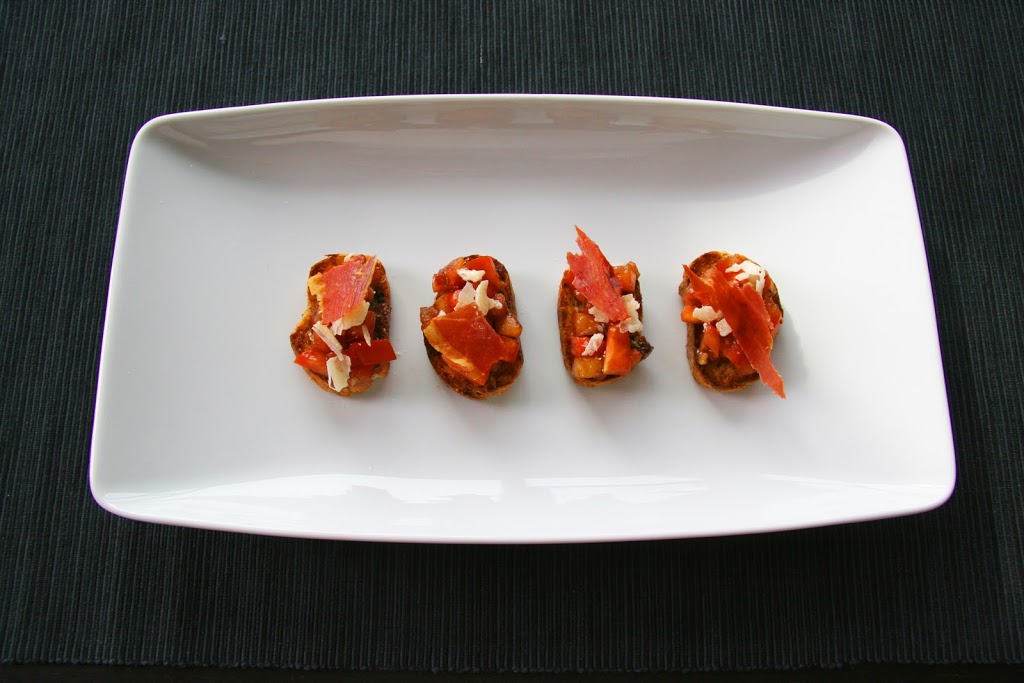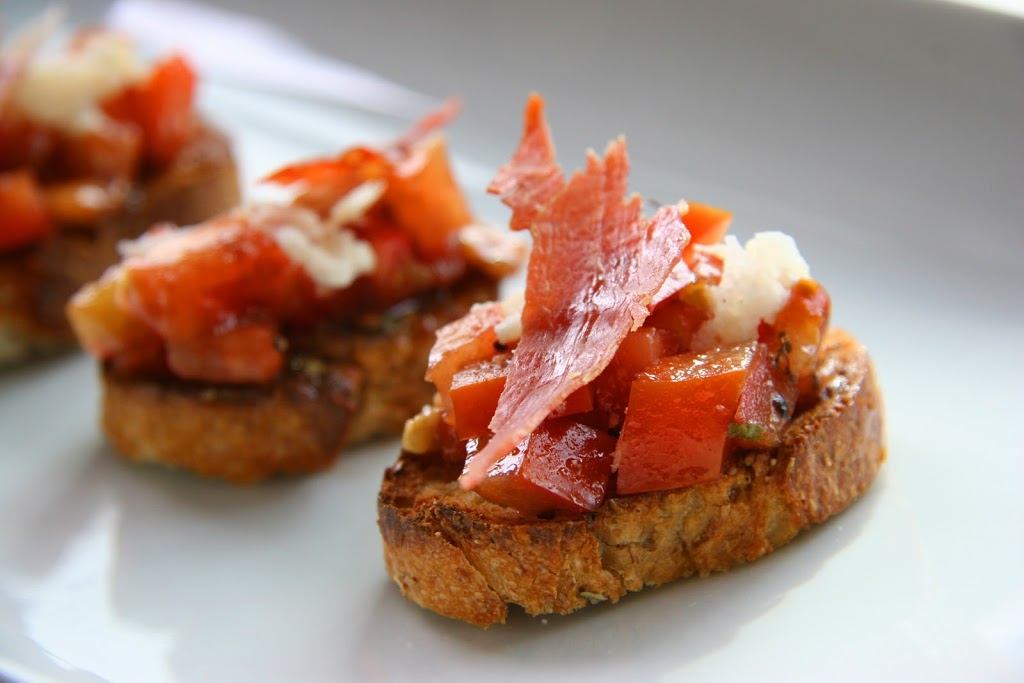 Tomato, Parmesan, & Prosciutto Bruschetta
Makes 20-25 servings

2 large beefsteak tomatoes, diced into small cubes
2-3 cloves garlic, minced in a press
1 tsp dried oregano
1 TBSP dijon mustard
1 TBSP balsamic vinegar
2 TBSP, plus additional for croutons, extra-virgin olive oil
1 baguette, cut into 1/2″ slices
4 slices prosciutto, pan seared until crispy, then crumble into large pieces 
1/2 cup Parmigiano-Reggiano, shaved or grated
Salt and freshly ground pepper
In a medium sized bowl, mix the tomatoes, garlic, oregano, mustard, balsamic vinegar, and the 2 TBSP of olive oil. Season generously with salt and freshly ground black pepper. Cover and let sit in the fridge for at least 25 minutes. The longer it sits, the better the flavor.
Pre-heat broiler to high and position the rack to be in the top third of the oven. On a baking sheet, arrange the slices of baguette in one layer. Brush each slice with olive oil and sprinkle generously with salt and freshly ground pepper. Toast in oven until the edges are golden brown. 
Top each slice with the marinated tomatoes, Parmesan, and a piece of prosciutto. Sprinkle with a bit more freshly ground pepper. Serve and devour.