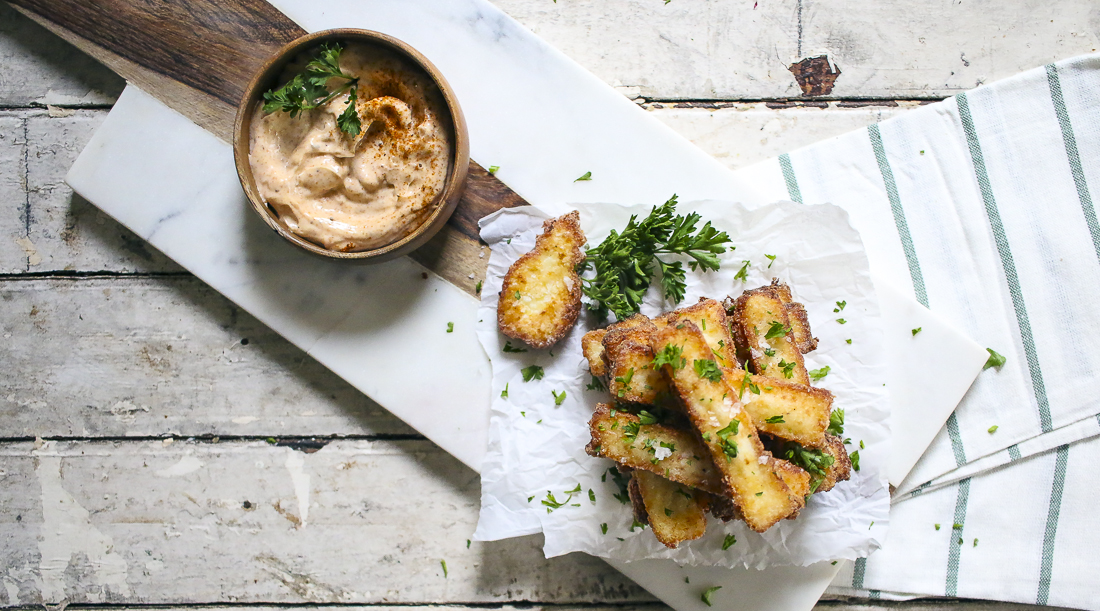 Cheesy Grit Fries with Old Bay Mayo
Grits. I've become obsessed. It's not even funny. Each time I find myself pushing to see how much more cheese I can put it before it's too much. Haven't hit that point yet. I did not grow up on grits. It's very new to me. Even throughout my culinary life, I hadn't come across grits often and when I did, it was at a Cracker Barrel where the grits were made with water. I don't even know if they would salt the grits. Anyway, the first time I tried well made grits I almost fainted. It's a sin to go through life and not have ever had one good bowl of grits. Life. Changing.
Another life changing thing… fried grits. Just like fried polenta, you let it set in the fridge, cut and fry. I've got some great memories of making polenta fries each Deep Fryday with friends and felt a bit nostalgic when making these babies. Any dip will do here but the Old Bay mayo, or as my friend Trey called it, Old Bayo, works so well. Enjoy!