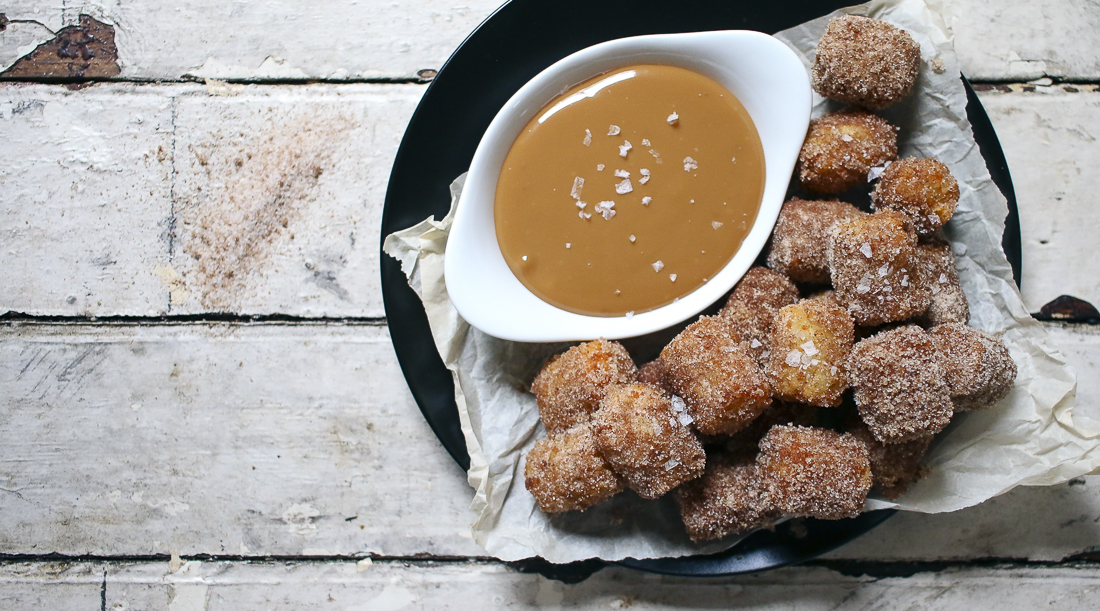 Churro Tater Tots with Dulce de Leche
I have spent the last 2+ months away in Toronto. I don't know if you have ever been outside of your home for an extended period of time, but it's a surreal. You forget where you live and just inherit your current environment as your home. At least for me, I need my space to compose my thoughts, feelings, emotions… Not having that space to decompress, just had my head working on overtime telling me to "go! go! go!" Or was that my friend yelling at me to get up and come have a drink (or 8) with her?
I have my space. My workspace. I can't physically get work done when I'm away from it. Is that strange? Like, I can't answer an email while in the car. My brain just can't focus on the task. So frustrating. Kind of a disability really. So you can imagine the pile of work I have to get done after being away for so long.
I'm only now getting my bearings back and it feels so good. Like… sooooo good. Euphoric. So happy to be back home in Atlanta!!!
So, churro tater tots. It's a thing. And making your own dulce de leche at home is so worth it, and not to mention, really damn easy. Don't be that guy that buys it. Enjoy it!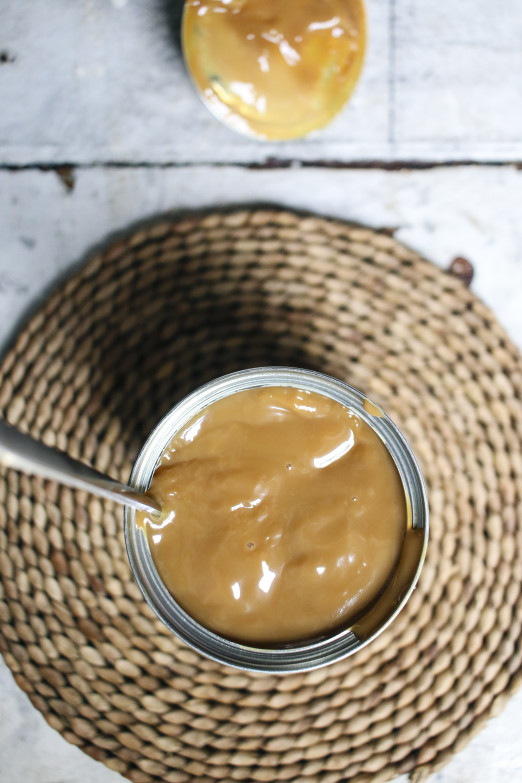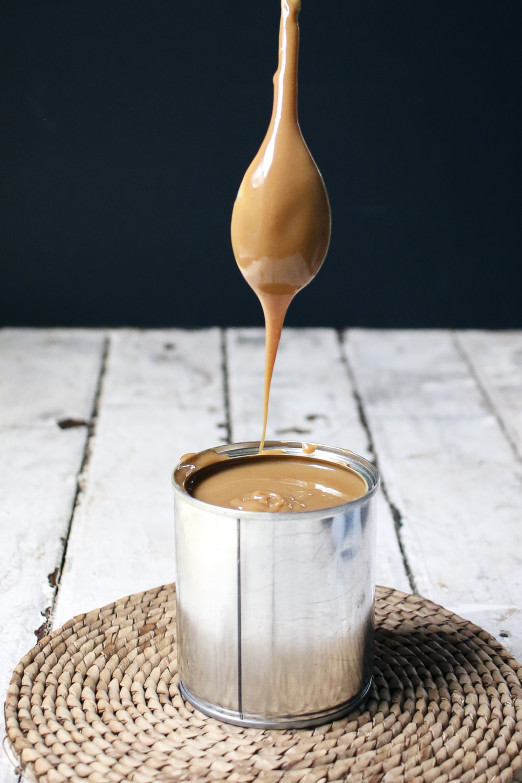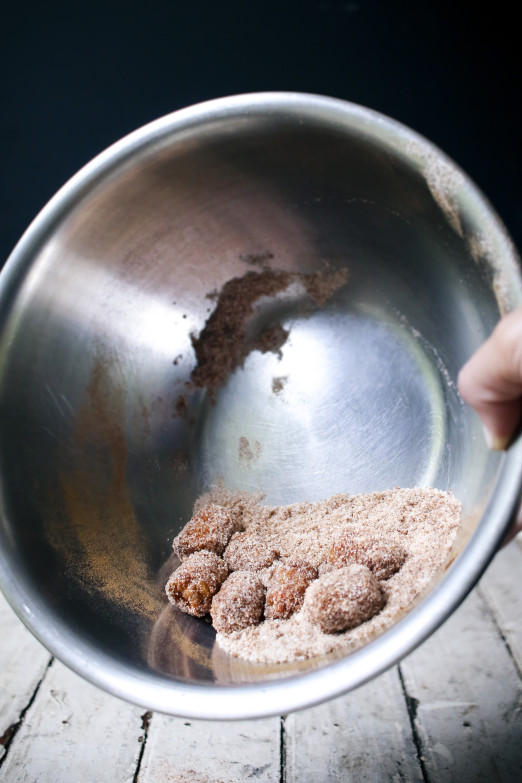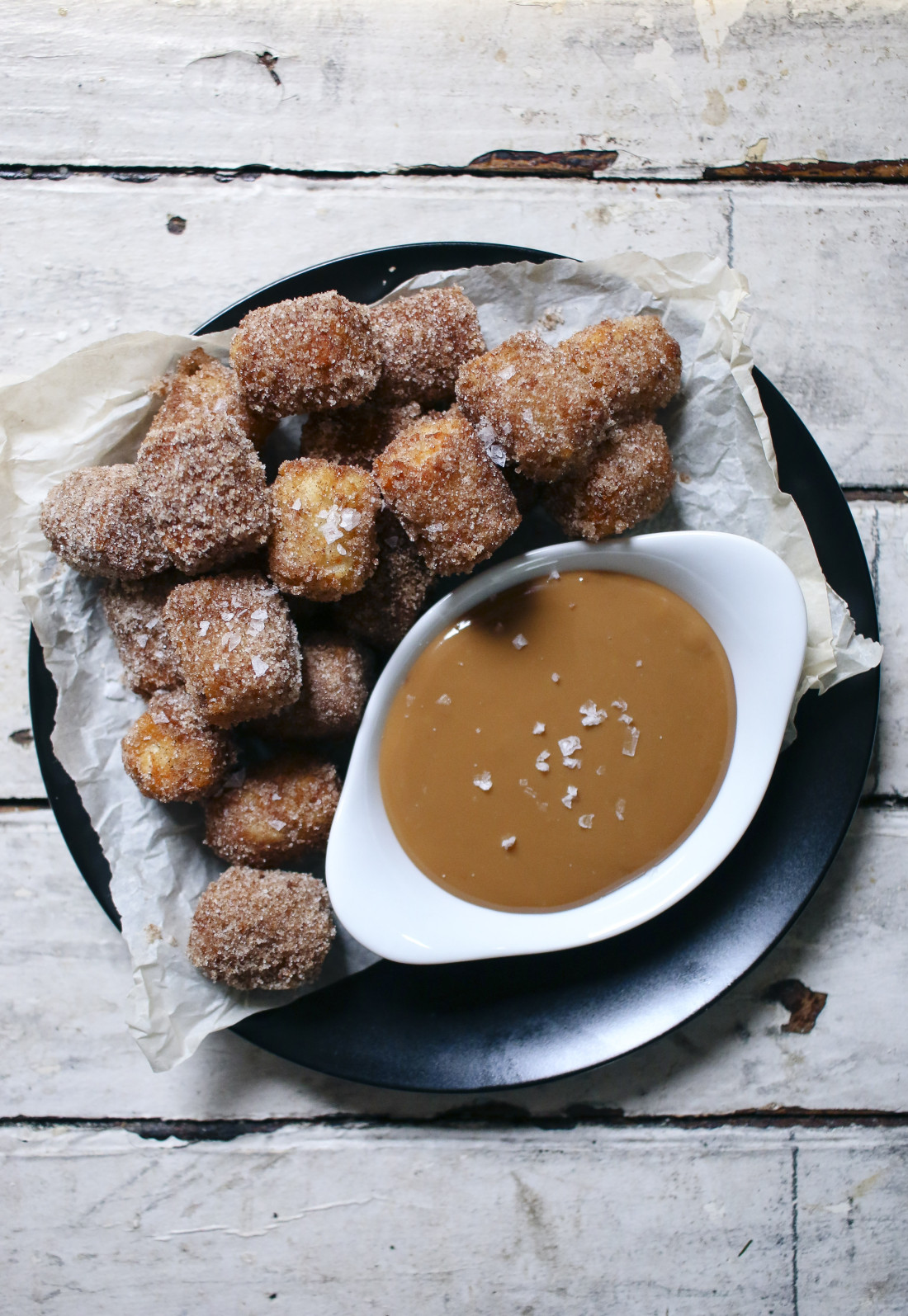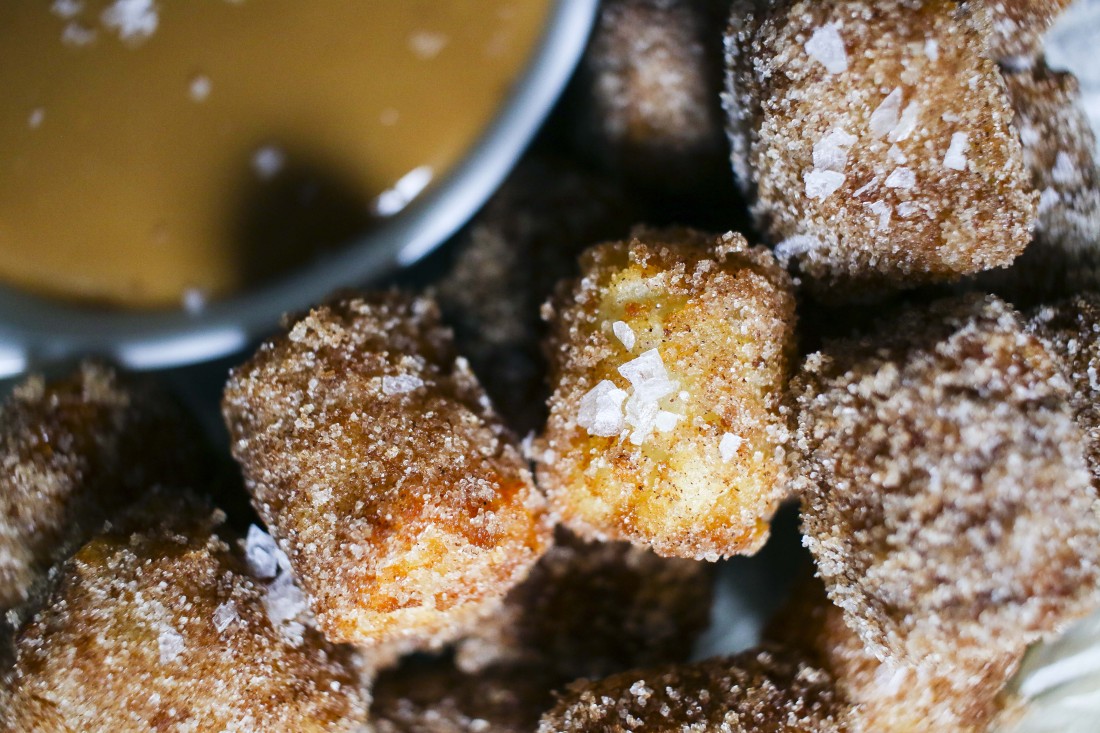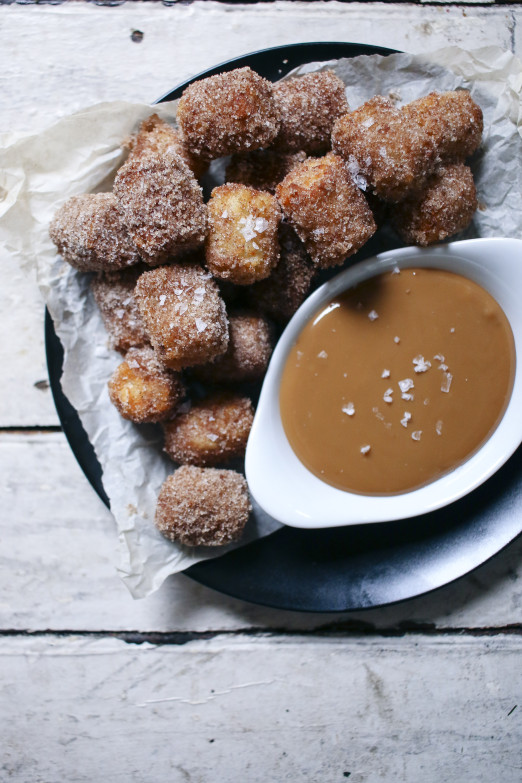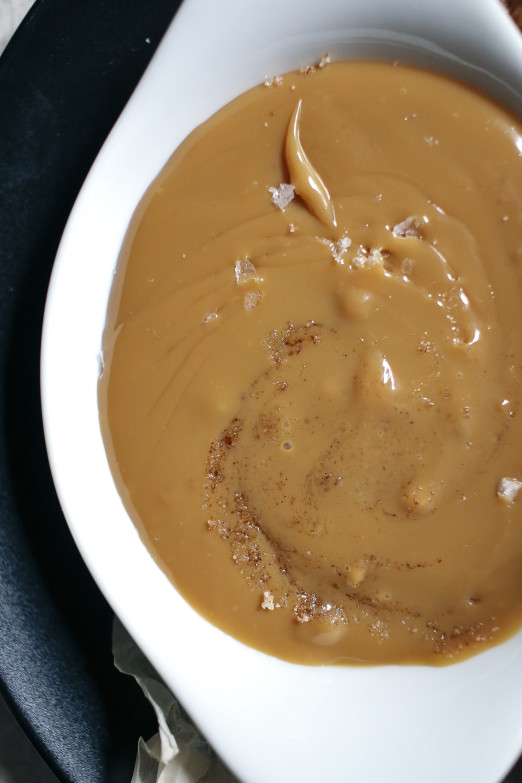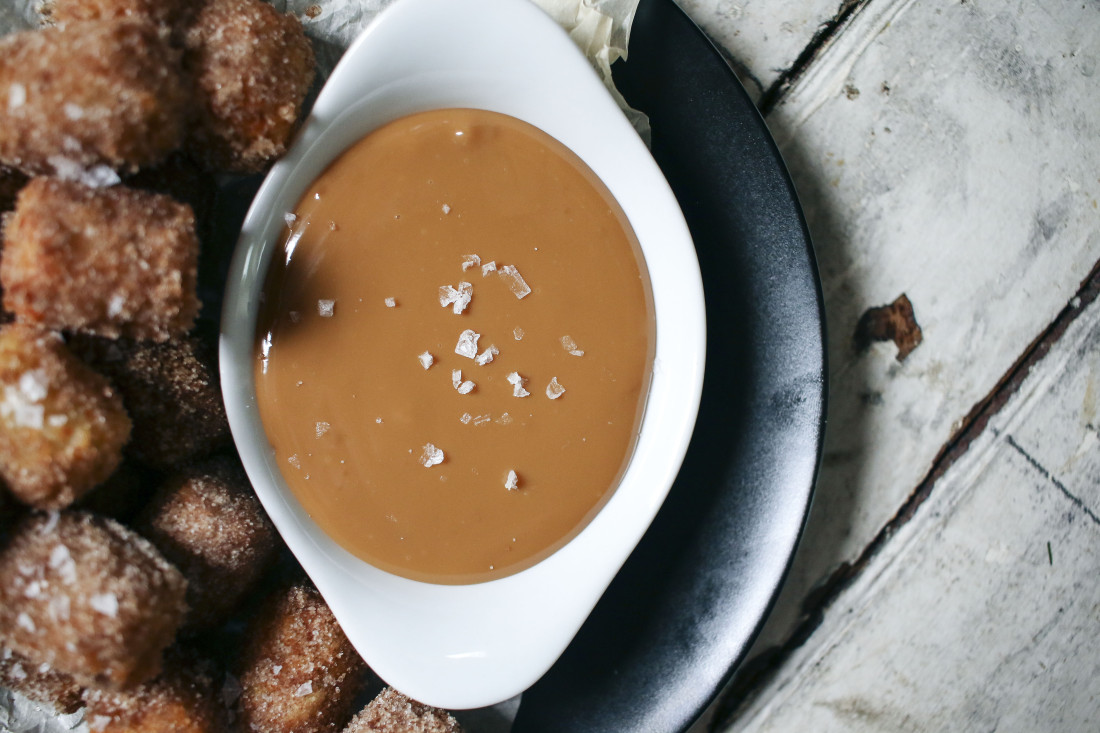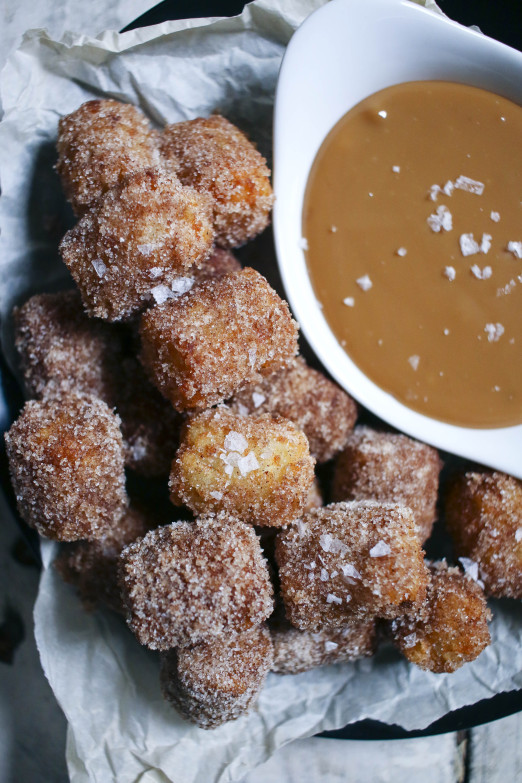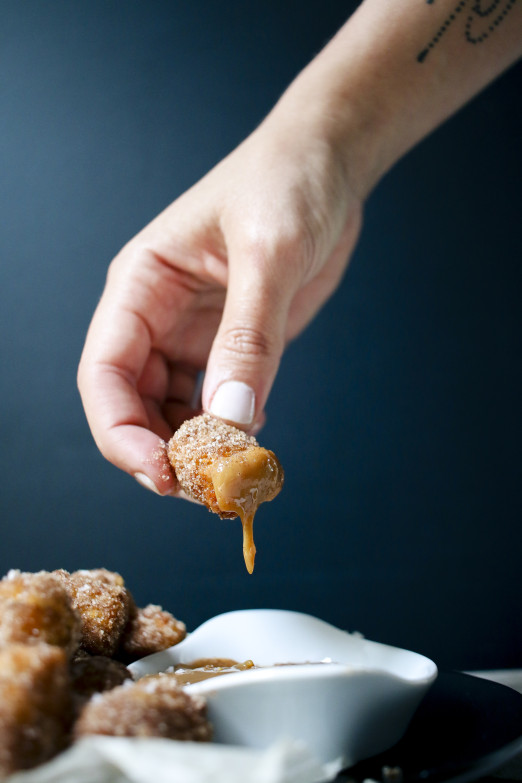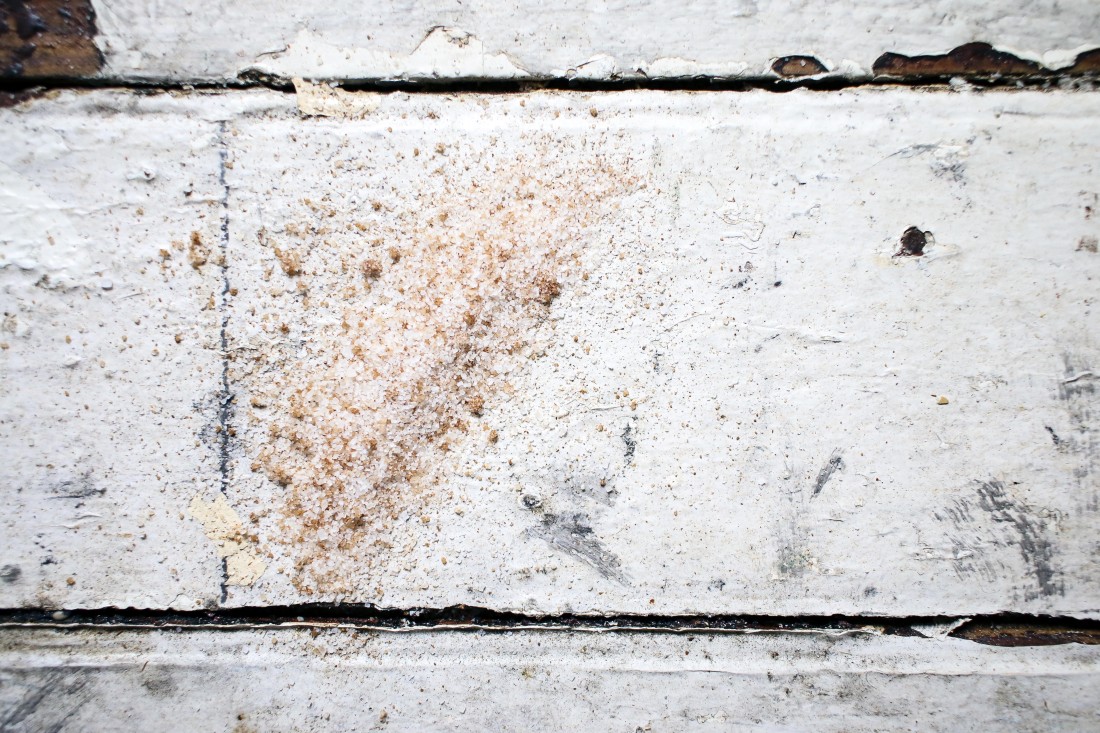 CHURRO TATER TOTS
WITH HOMEMADE DULCE DE LECHE
MAKES 8-10 SERVINGS
[one_third]
1 can sweetened condensed milk
 
1/2 cup sugar
2 1/2 tbsp cinnamon
 
1 package frozen plain tater tots
peanut oil or canola oil for frying
 
Maldon Salt or other flaky sea salt[/one_third][two_third_last]Take the paper packaging off of the can of sweetened condensed milk. Place that can in a deep pot and add enough water to submerge the can with at least 2 inches of water above it. Bring the water with the can inside to a boil. Turn the heat down to medium-low and simmer for at least 2 hours. Be sure to check on the water level every so often adding more water as needed. The can should always be covered with water. Allow the can to come to room temperature before attempting to open it!
Combine the cinnamon and sugar in a large bowl and set aside.
Pre-heat the oven to 200˚F. This will be the way you can keep your tater tots hot while you fry them in batches. Set up a sheet pan with a cooling rack on top.
In batches, fry the tater tots in peanut or canola oil according to package directions. As soon as the tots come out of the oil, toss them in the cinnamon and sugar to coat. Place on the cooling rack. Place the sheet pan with cooling rack and tots into the oven to keep them warm as you fry the next batch.
To serve, plate the tater tots and the dulce de leche. Sprinkle with Maldon salt. Enjoy![/two_third_last]