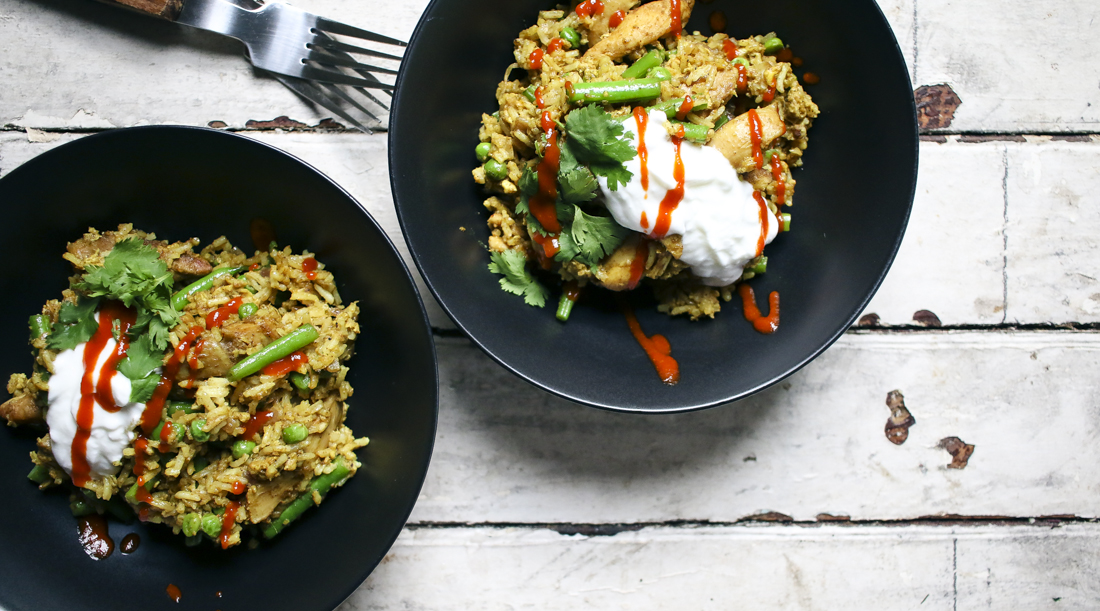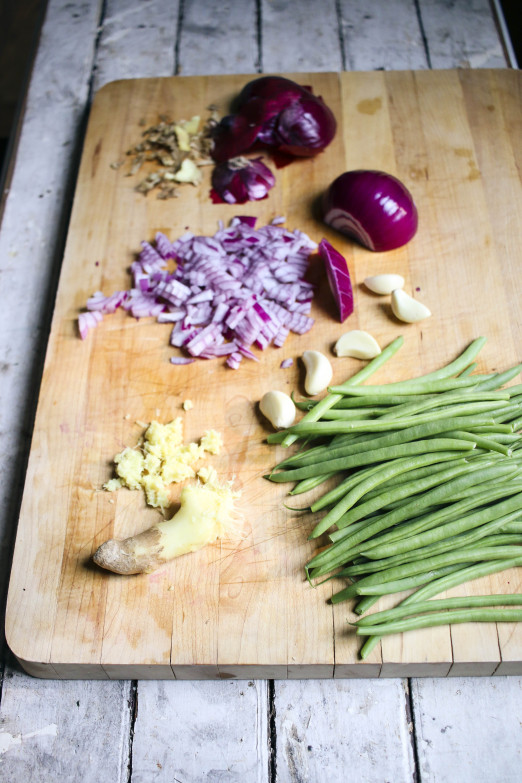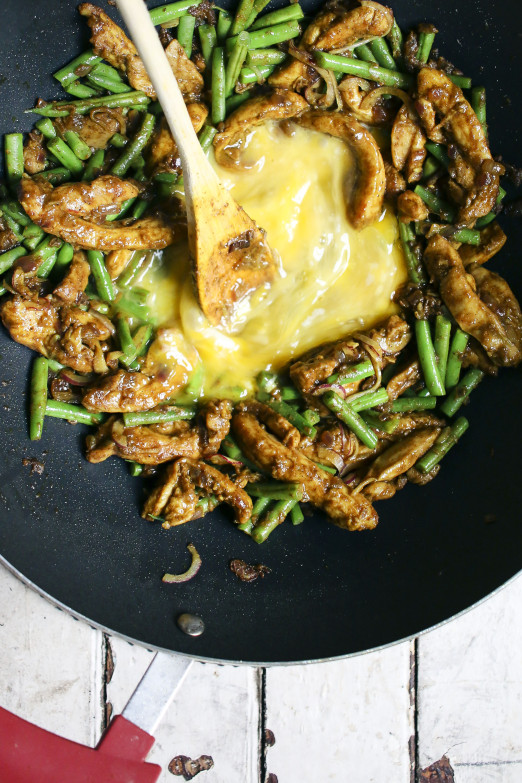 If you have been following my blog, you will know my absolute favorite go-to recipe for a weeknight meal. It's my dad's chicken curry recipe. I know I've gotten a few of my friends putting into their rotation. I wanted to give it a little spin and it ended up becoming a fried rice dish one lazy evening.
Fried rice is something you throw together on a Sunday night when you want to clean out your fridge. I make a version of it almost every week. Also, It's super easy to shovel into your mouth while sitting in front of the TV watching True Detective very intensely.
This chicken curry fried rice is simple and very flavourful. I use coconut milk to get a really nice creamy texture. If you don't want to buy a whole can since you won't use it for anything else, feel free to substitute the coconut milk with some whipping cream (35%). You will need to use lots of curry powder so make sure it's a kind that you like! Curry powders are all different. Try to find a nice bright yellow one that is mild. Switch out the string beans for cauliflower, kale, peas or even potatoes! Whatever you got in the fridge will work!