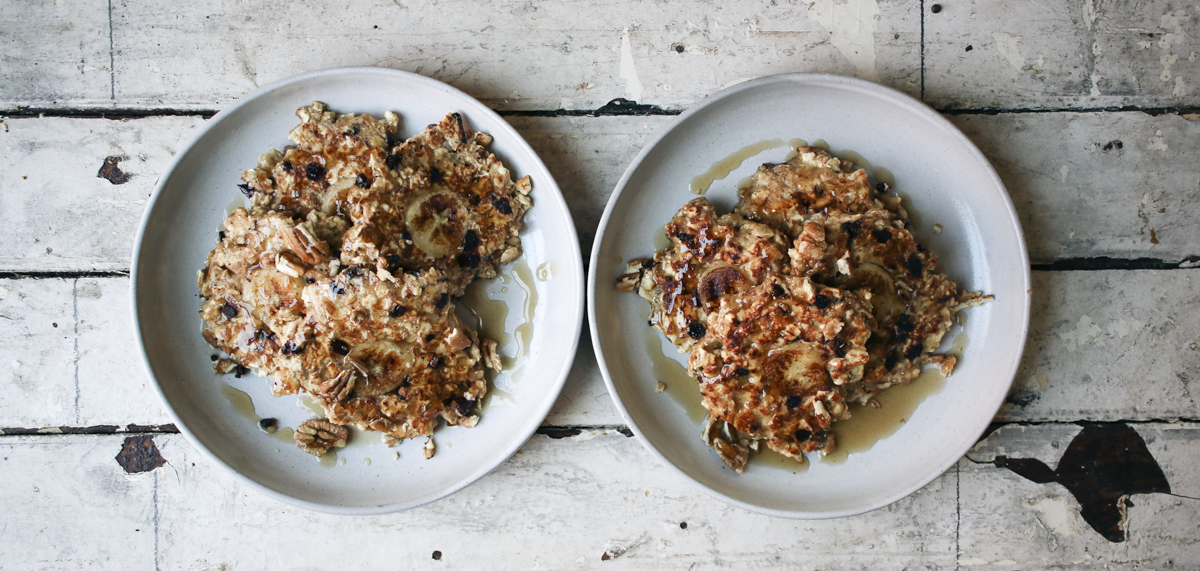 Pecan Banana Matzo Pancakes
Even if you don't celebrate Passover, you need to make these!!! But if you are celebrating, this is a great recipe for a nice brunch while you're keeping kosher. I wish I had the will power, but I do not. This is my family's way of getting rid of all the extra matzo we have left over after the holiday. These pancakes, aka matzo brei, are really easy to make and will satisfy your need. I've obviously threw in some chocolate chips but feel free to add any dried fruit, oats… or anything you would love in a pancake. This recipe is very versatile. Happy Passover! Happy Easter! Happy Spring!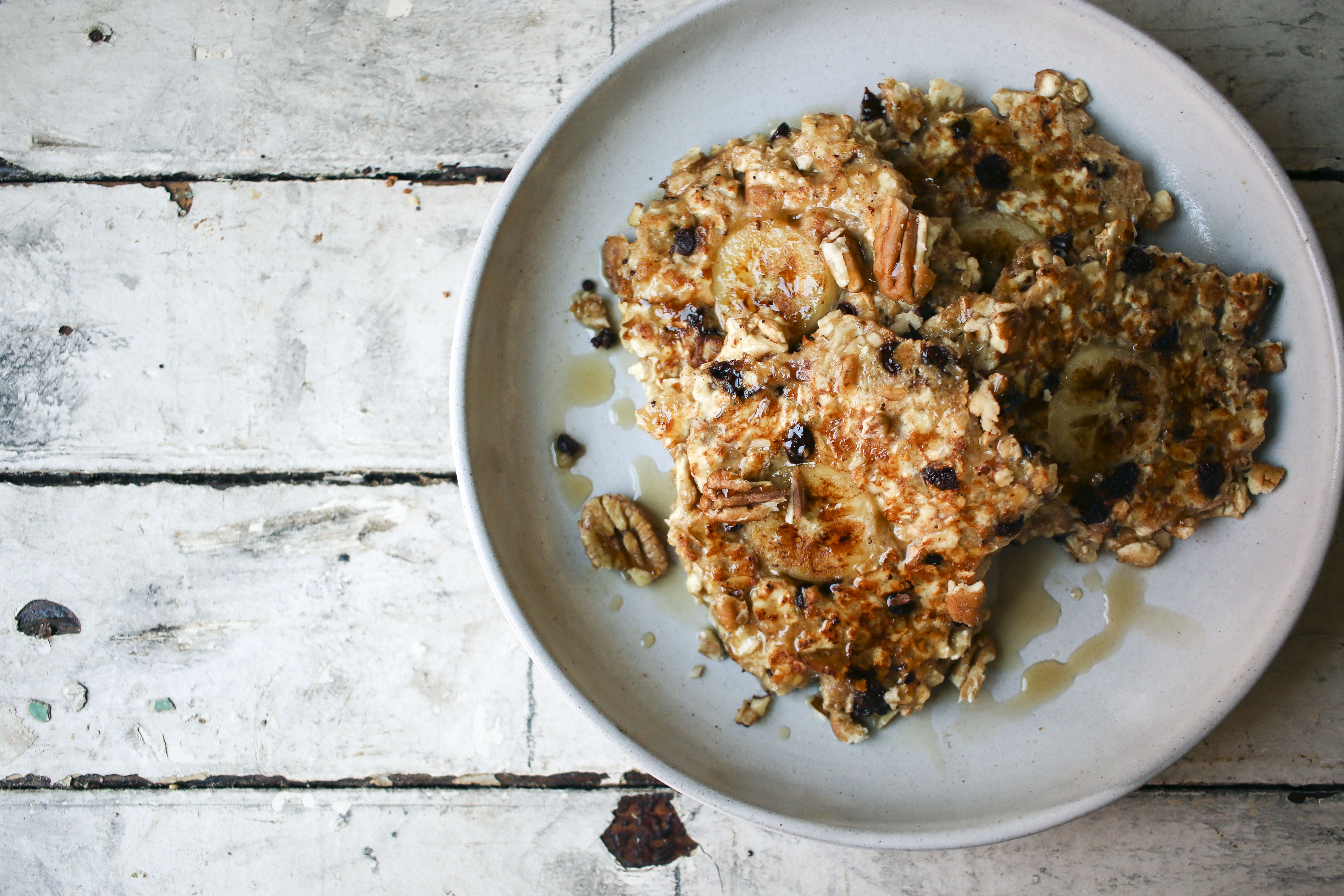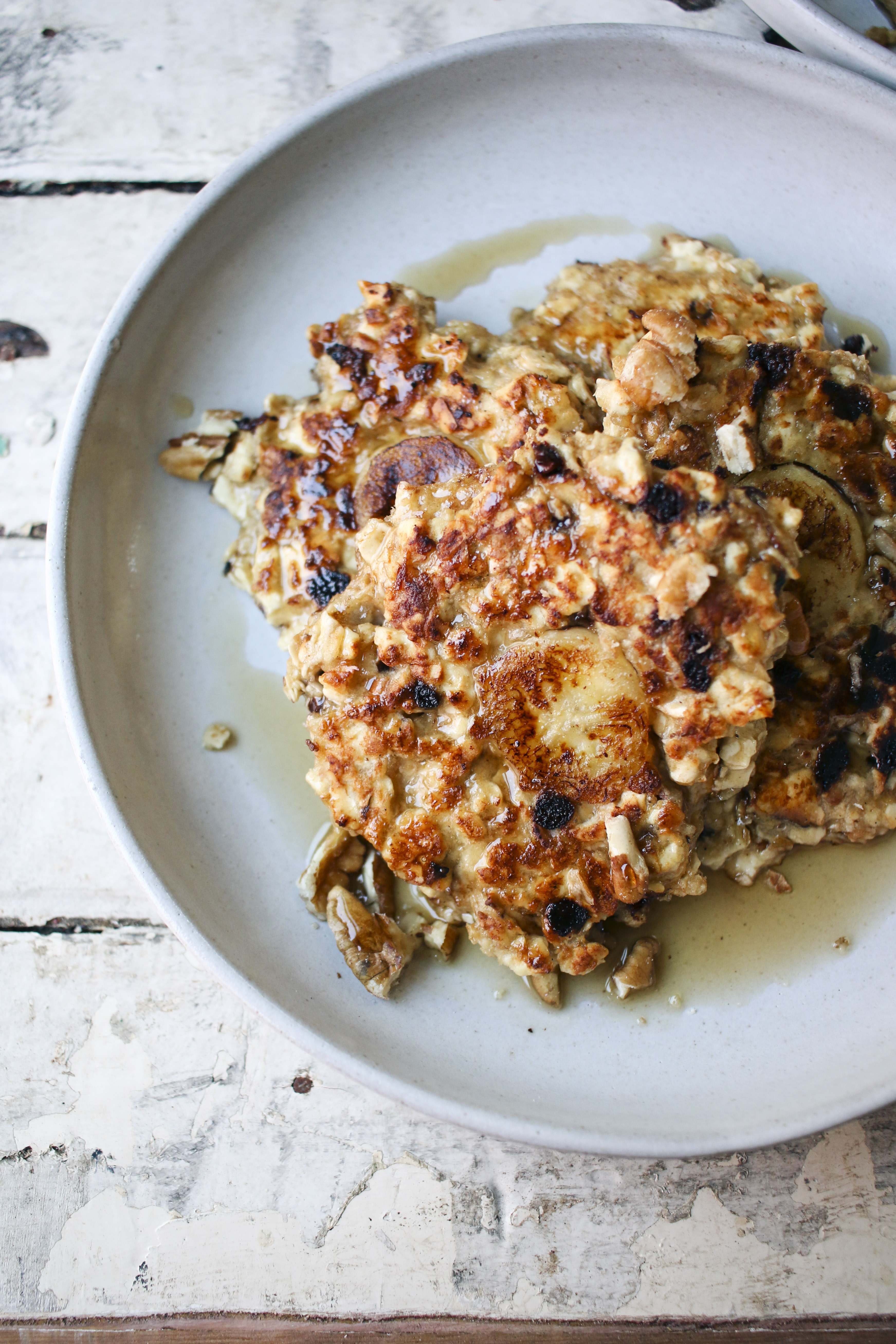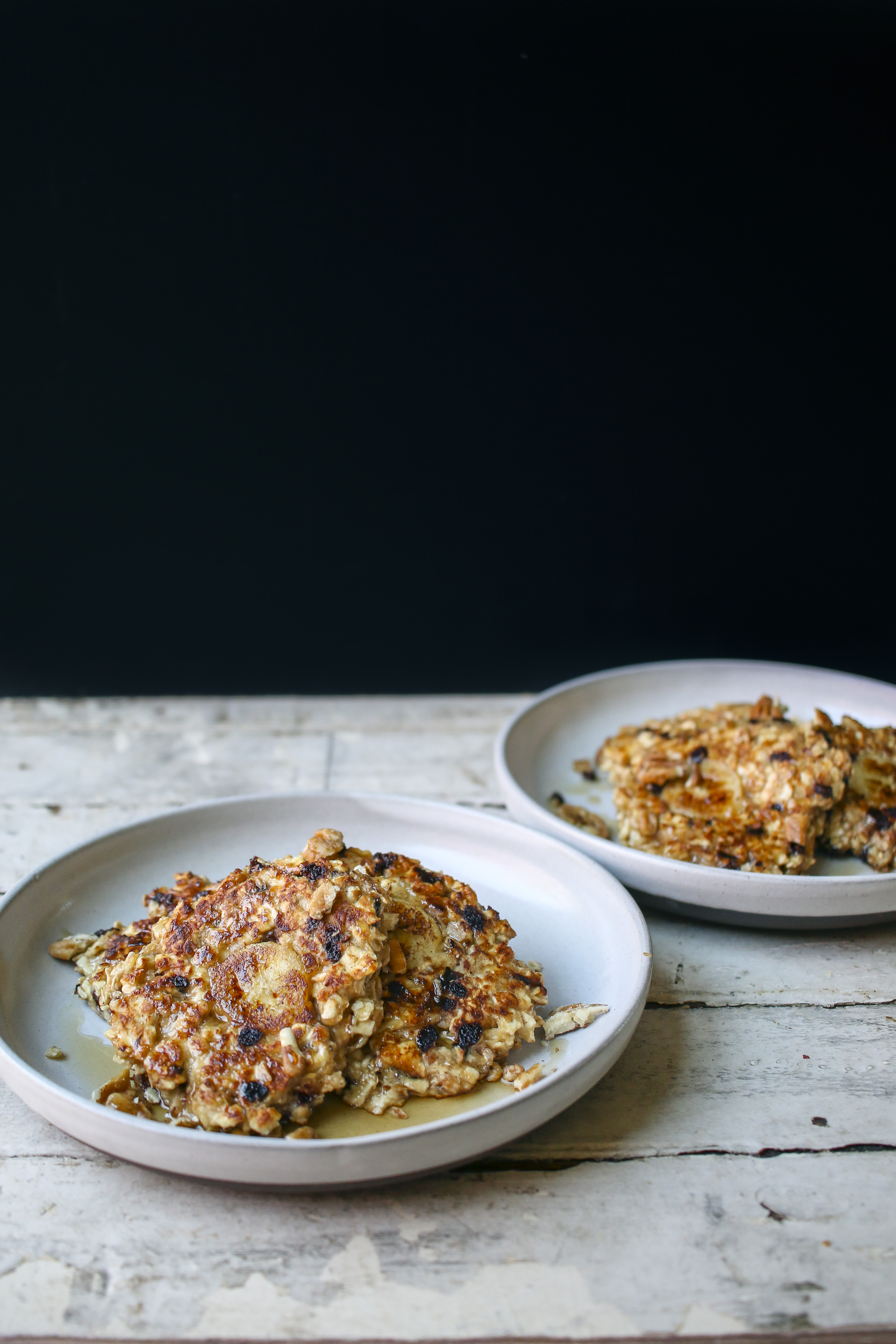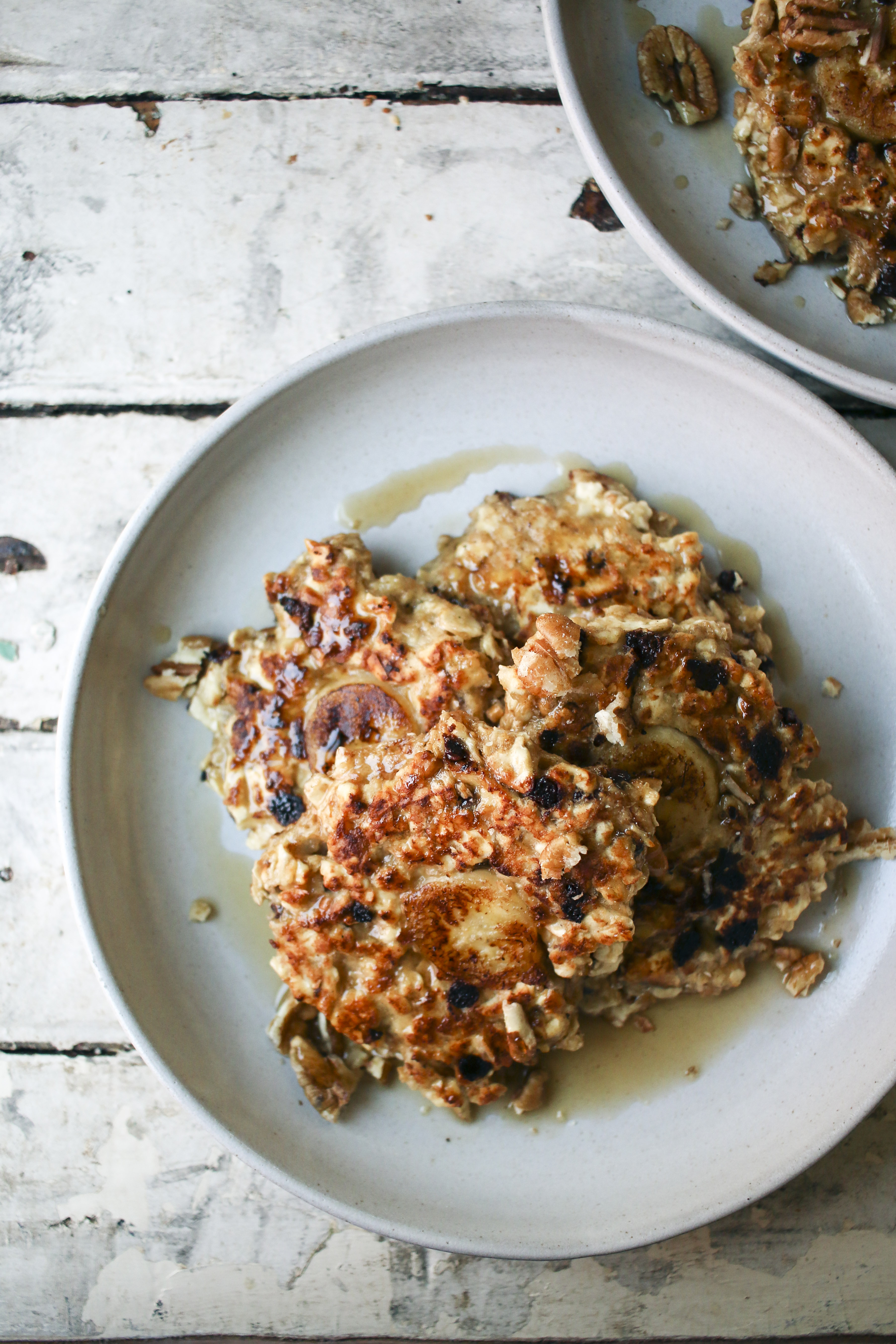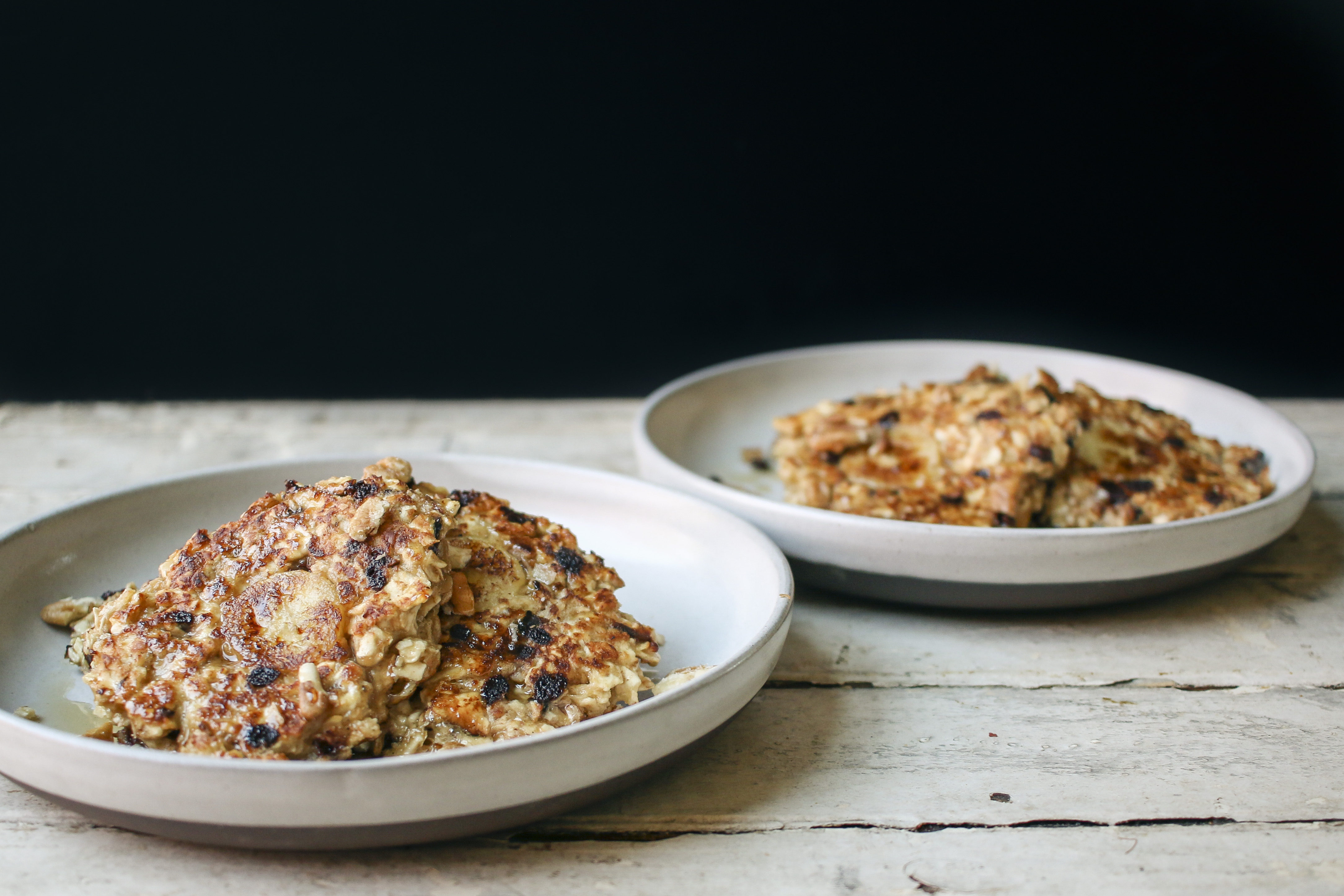 PECAN BANANA MATZO PANCAKES
WITH CHOCOLATE CHIPS
MAKES 10 PANCAKES
[one_third padding="0 0px 0 0px"]
5 matzos, broken but into tiny pieces
1/2 cup milk
3 eggs
2 tbsp sugar
1 tsp vanilla bean paste or extract
1/3 cup chopped pecans
1/4 cup mini chocolate chips
1 banana, cut into 1/2″ slices
butter for frying
maple syrup
[/one_third][two_third_last padding="0 0px 0 0px"]Combine the matzo pieces and milk in a bowl and allow to soak for 10 minutes. In a separate bowl, whisk together eggs, sugar and vanilla bean paste. Add the egg mixture to the matzo mixture and combine. Stir in the pecans and chocolate chips.
Heat a good amount of butter in a large skillet over medium-low heat. Once the butter has melted, spoon about 2 tablespoons worth of pancake better into the pan. Top with a slice or two of banana. Fry for about a minute and a half, flip, continue frying for another minute until golden brown. Continue with the remaining batter.
Serve with maple syrup and enjoy![/two_third_last]