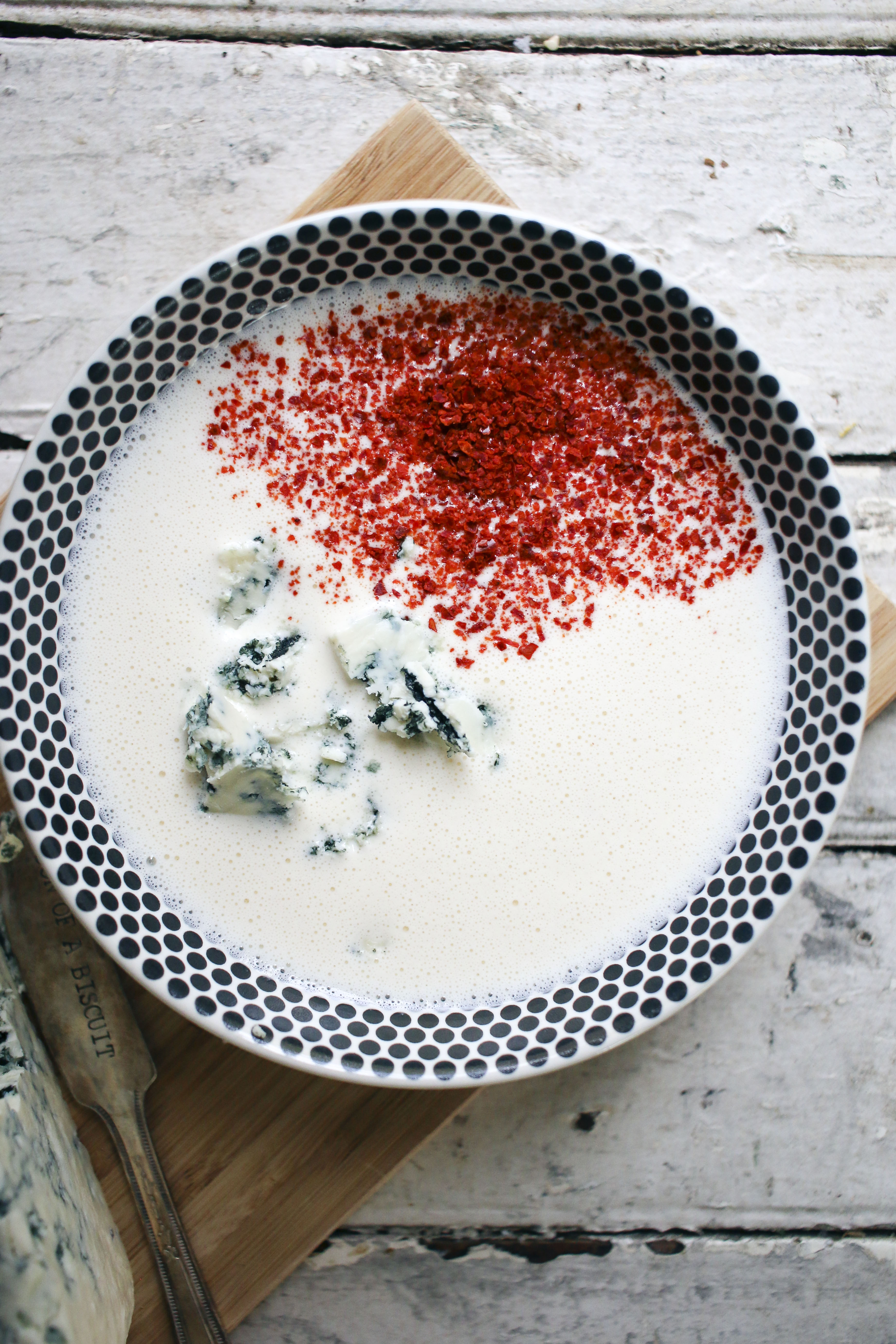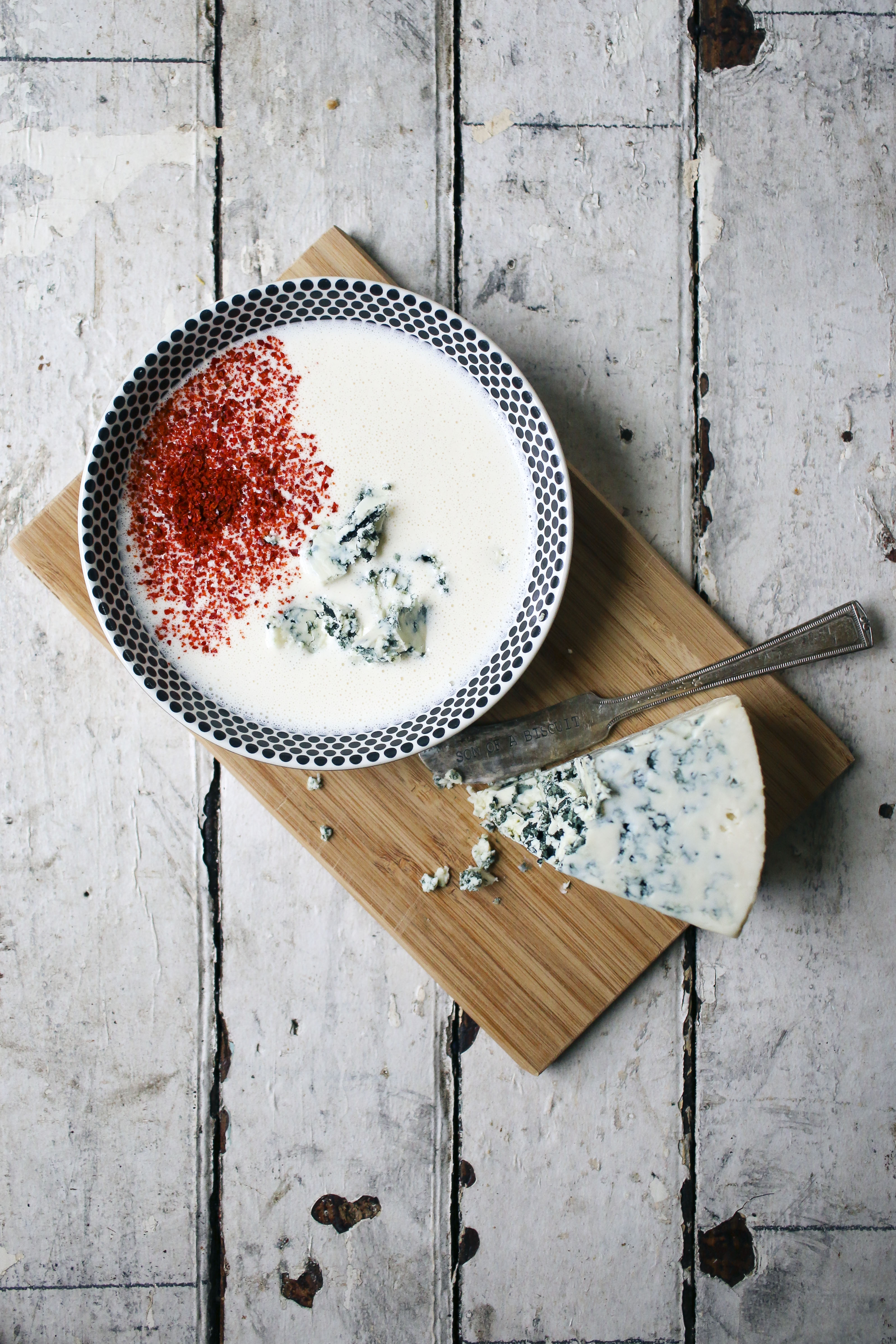 As you know by now, I love Korean food. So when I wanted to make a spicy and tangy buttermilk blue cheese dressing for a fresh salad, gochugaru just popped into my thoughts. Its a coarsely ground red chili powder used in so many Korean dishes. I've found that it's a delicious replacement for basic chili flakes. I've made spicy butter, spicy pickles, sprinkled it over pizza and pasta… so versatile. Get yourself a bag! You can find it on amazon: HERE!
This is a great salad for a large party. I plate it platter style for people to create their own salad plates. As a side or an appetizer this will feed 8. Otherwise it will feed 4… or 2 with a bit extra for lunch if you love salad as much as Tas and I do. This is a twist on a classic buttermilk dressed bibb lettuce salad. The gochugaru buttermilk blue cheese dressing pools deliciously inside the nooks and crannies of the bibb lettuce. I use a store bough roast chicken to make life easier, especially if this is a weeknight meal. For a bit of crunch and salt, I use crunchy fried peas. So good. You can find them in asian grocery stores and occasionally in your regular spot. They're an addicting snack. You've been warned. Use the freshest of market veggies! If  you find some fresh corn, use it instead of the baby corn. I do love my baby corn though… so maybe add both!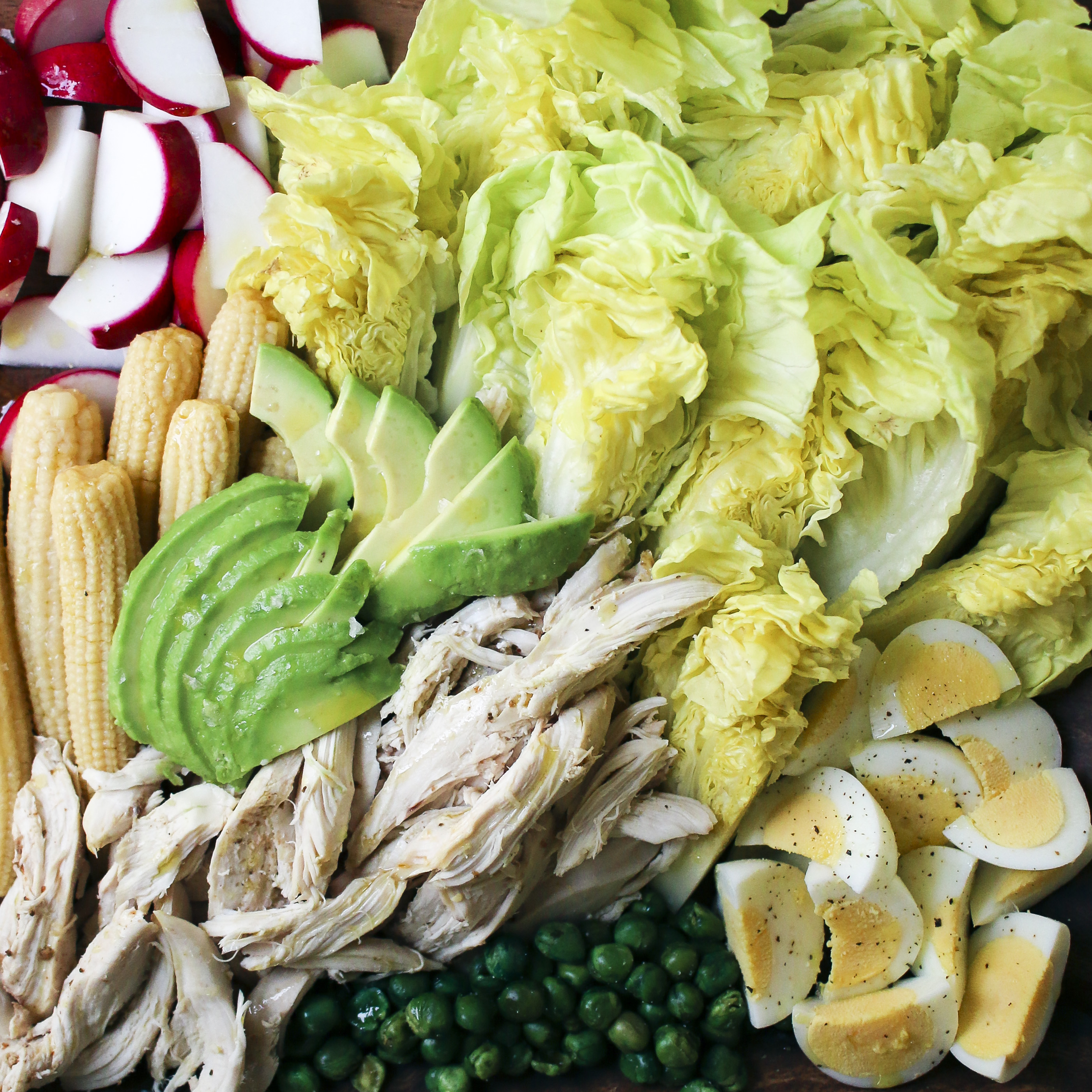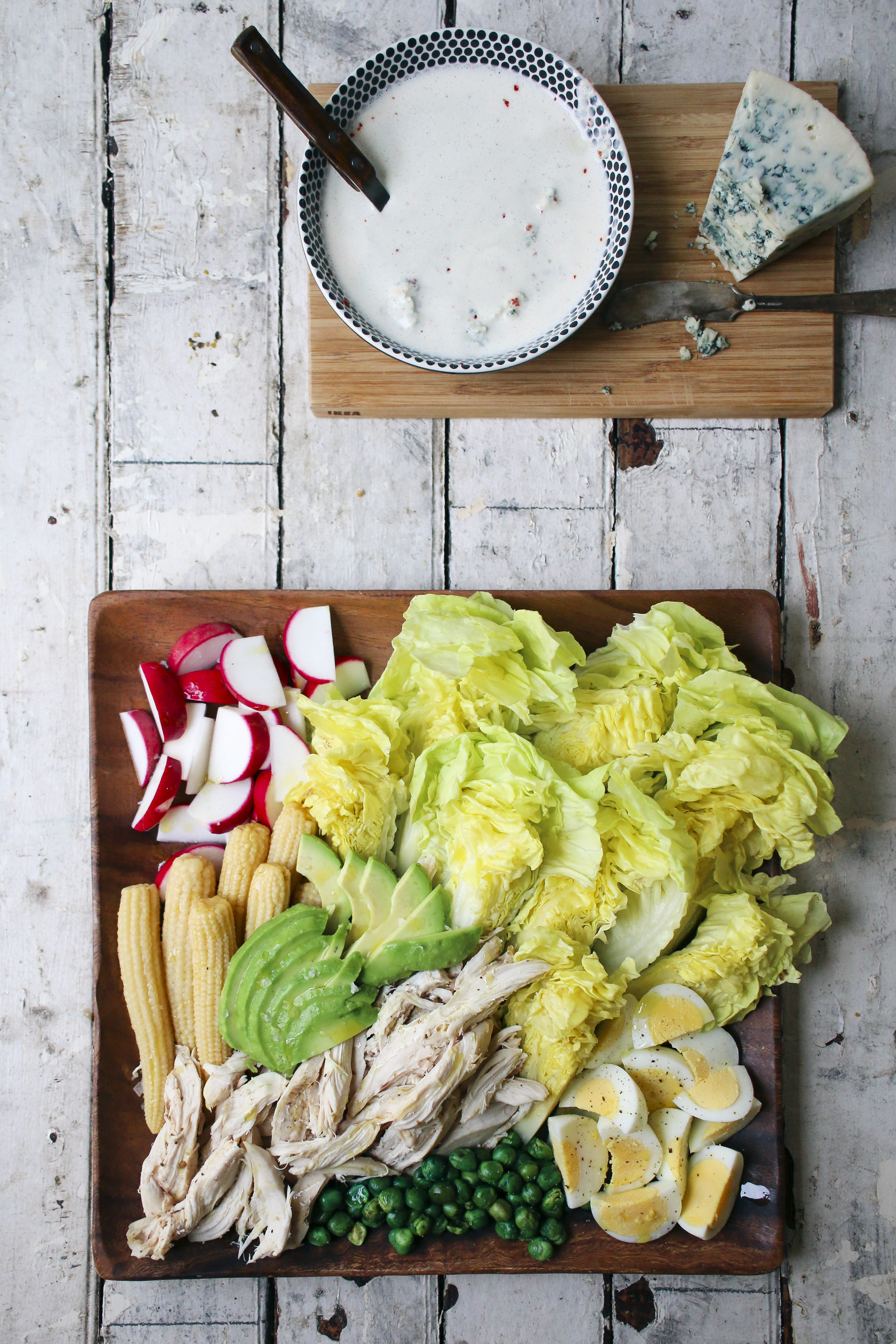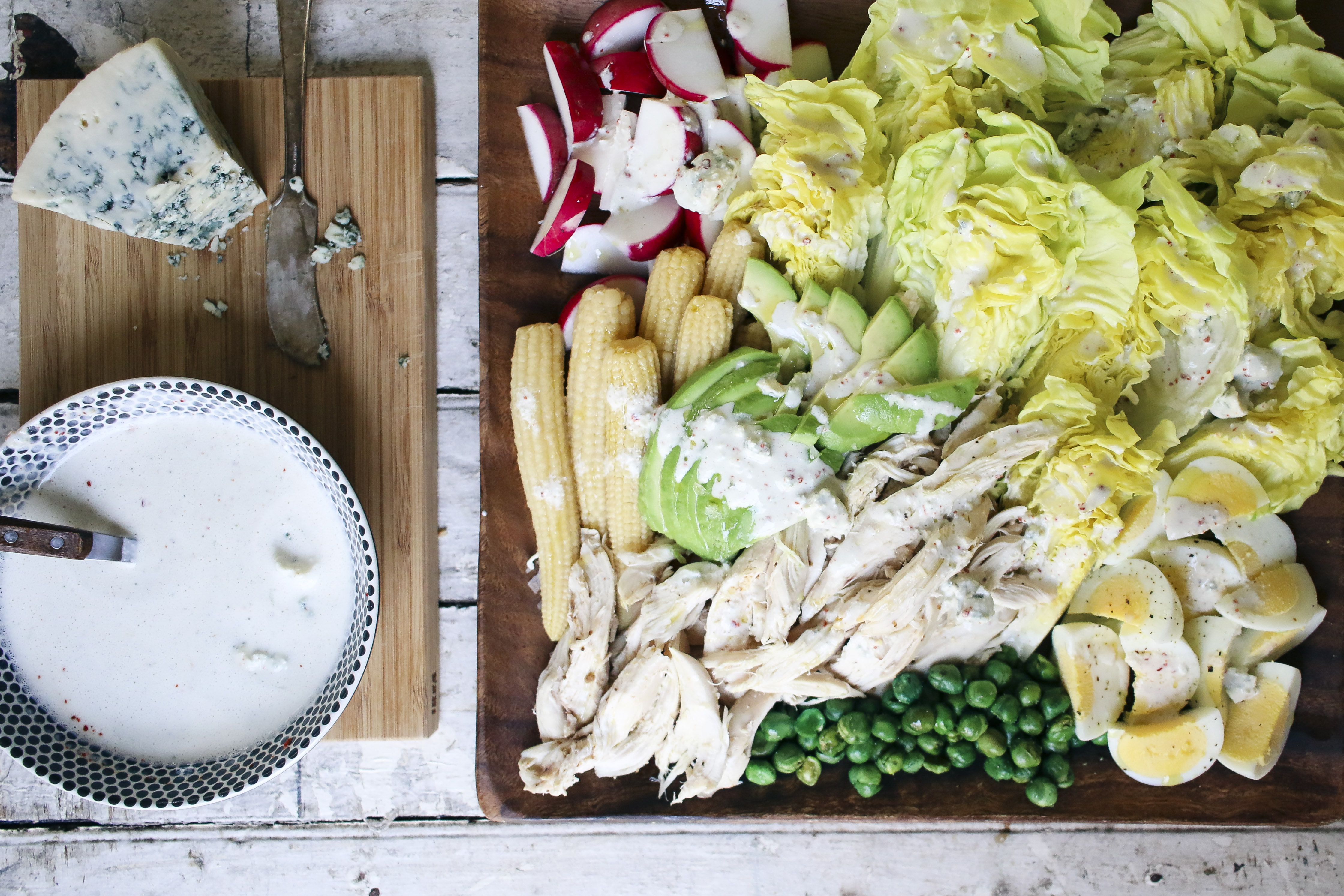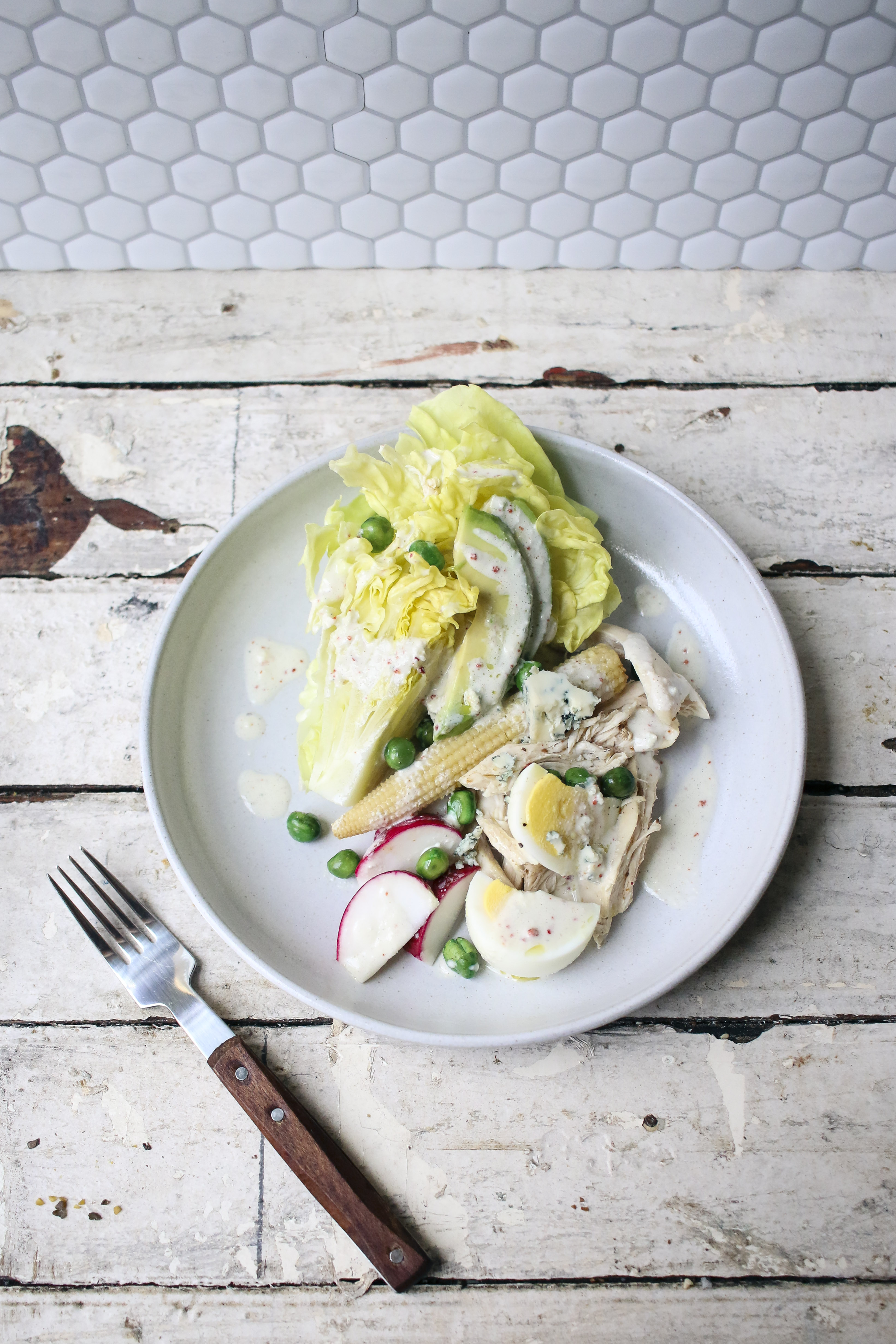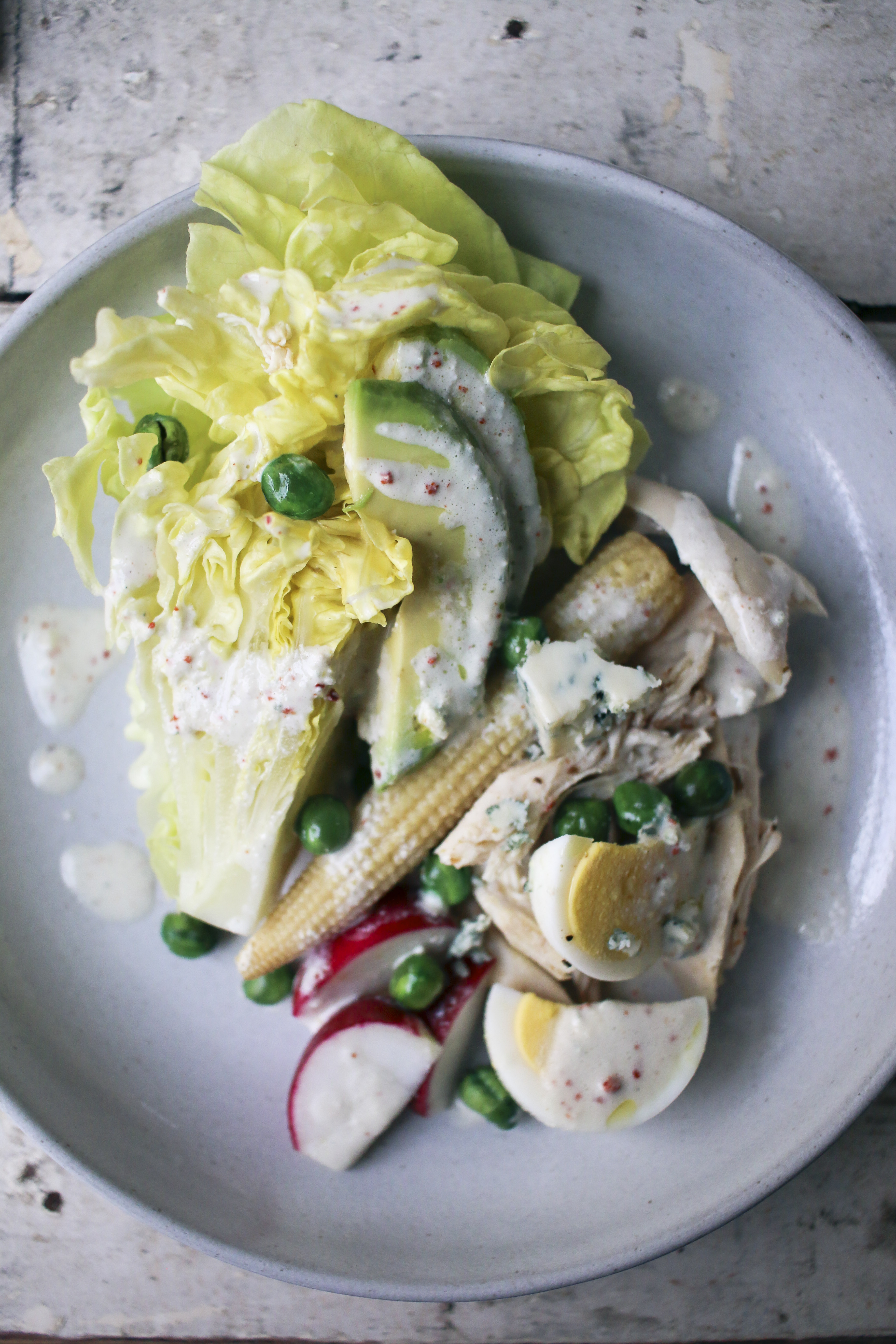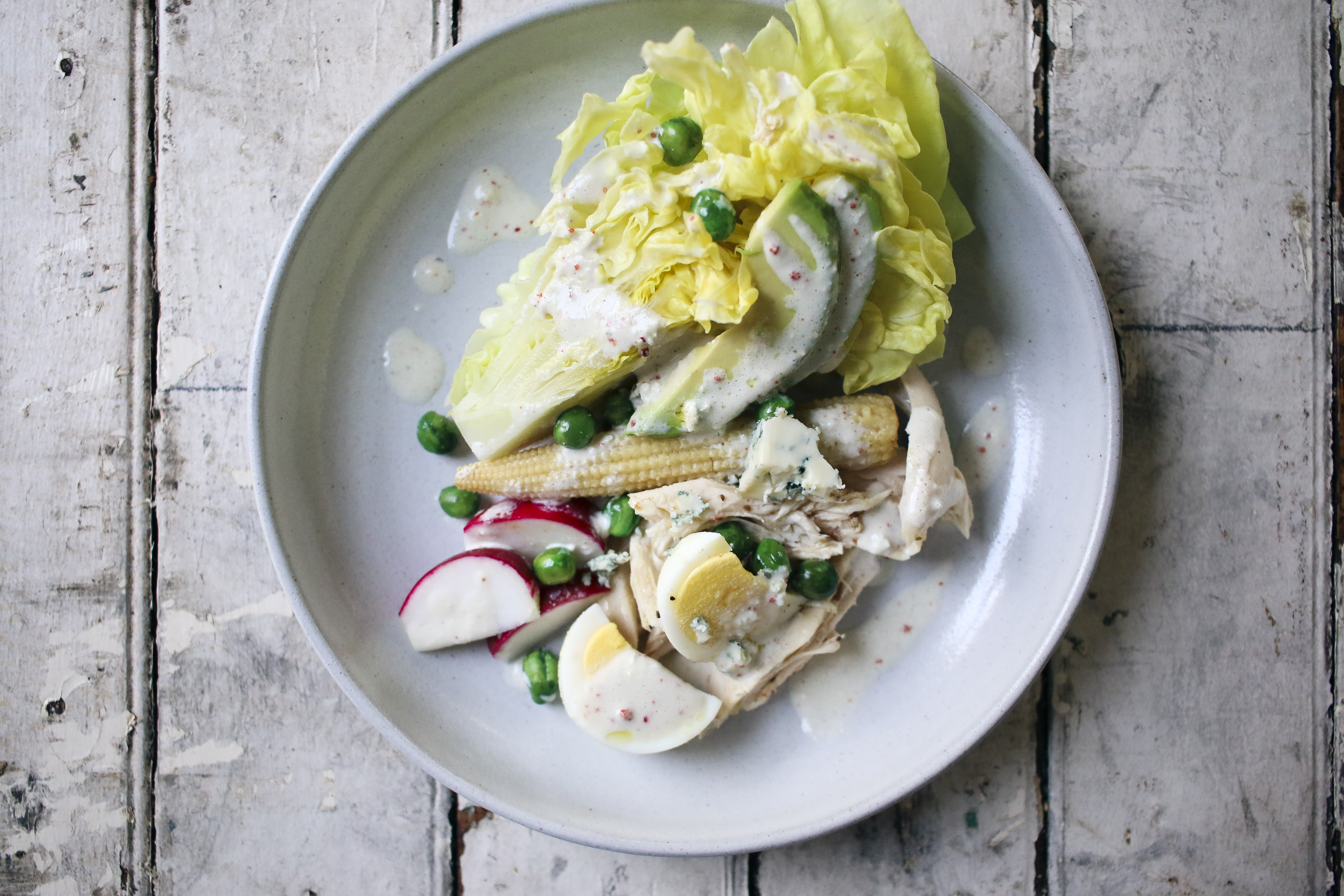 BIBB LETTUCE SALAD
WITH GOCHUGARU BUTTERMILK BLUE CHEESE DRESSING
SERVES 4-8
2 garlic clove
1 shallot
1/2 cup buttermilk
1/2 cup full fat mayo
2 tsp apple cider vinegar
1/2 tsp powdered sugar
1/4 tsp mustard powder
1/4 tsp salt
 
1 tsp gochugaru
1/2 cup strong dry blue cheese, crumbled
 
2 heads bibb lettuce, quartered
roasted chicken, shredded
radishes, quartered
hard boiled eggs, sliced of quartered
baby corn
avocado, sliced
crispy peas
Maldon salt
fresh black pepper
Place the garlic, shallot, buttermilk, mayo, vinegar, sugar, mustard powder and salt in a blender. Purée until smooth. Pour into a bowl and stir in the gochugaru and blue cheese crumbles.
Plate the salad ingredients beautifully on a platter and season with Maldon salt and a bit of fresh pepper. Drizzle with dressing and serve with the remaining dressing and any left over blue cheese on the side. Enjoy!