I have a death wish. It's the middle of summer and all I want to do is roast and bake. Tas and I try to keep the house at a glorious 77˚. Now the key word there is try. When the afternoon sun rolls around to the back of this old house, it beams into the kitchen and brings the temperature up to 83˚. It's miserable. And yet I find myself turning that oven up to 400 and roasting a chicken for an hour. Smart.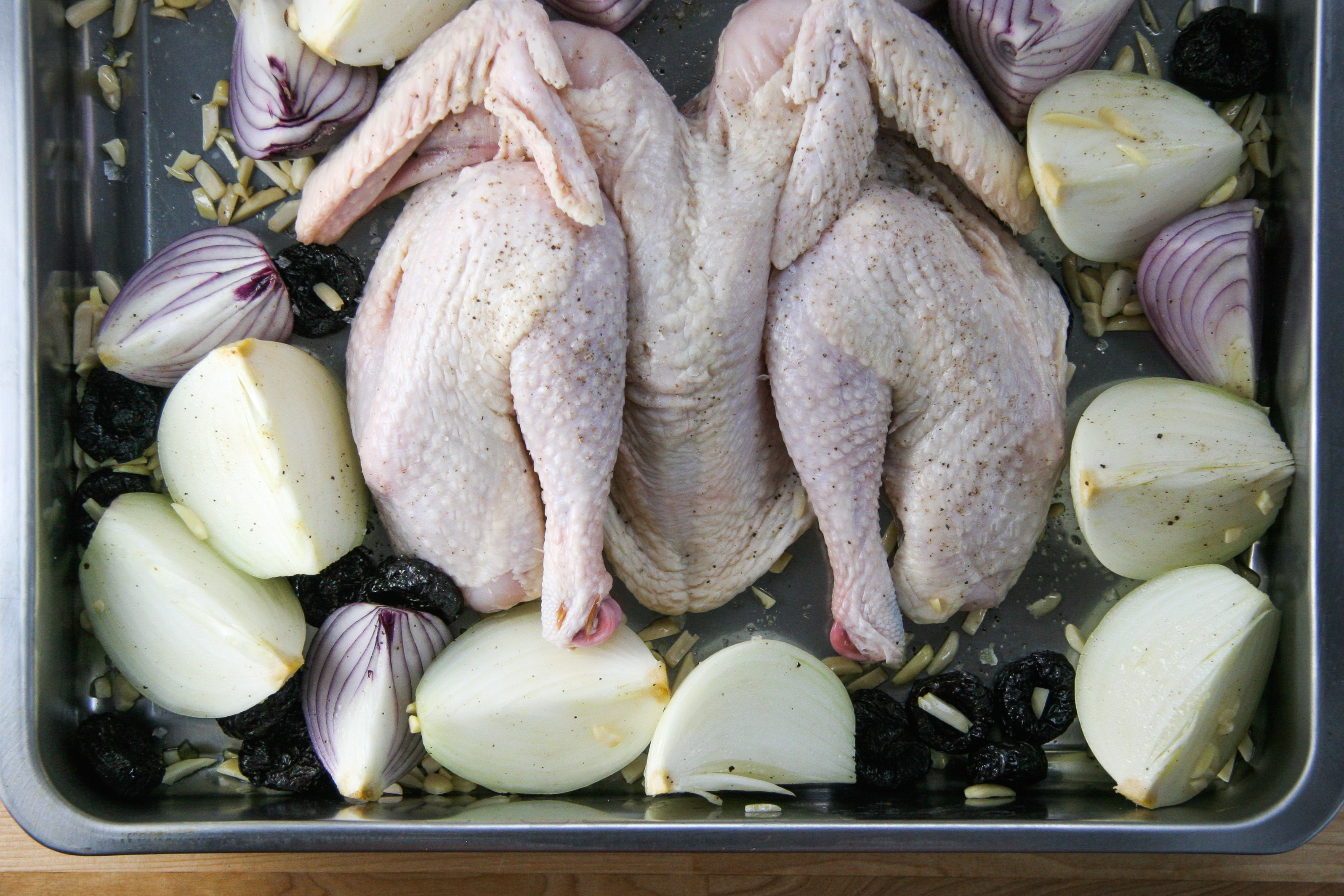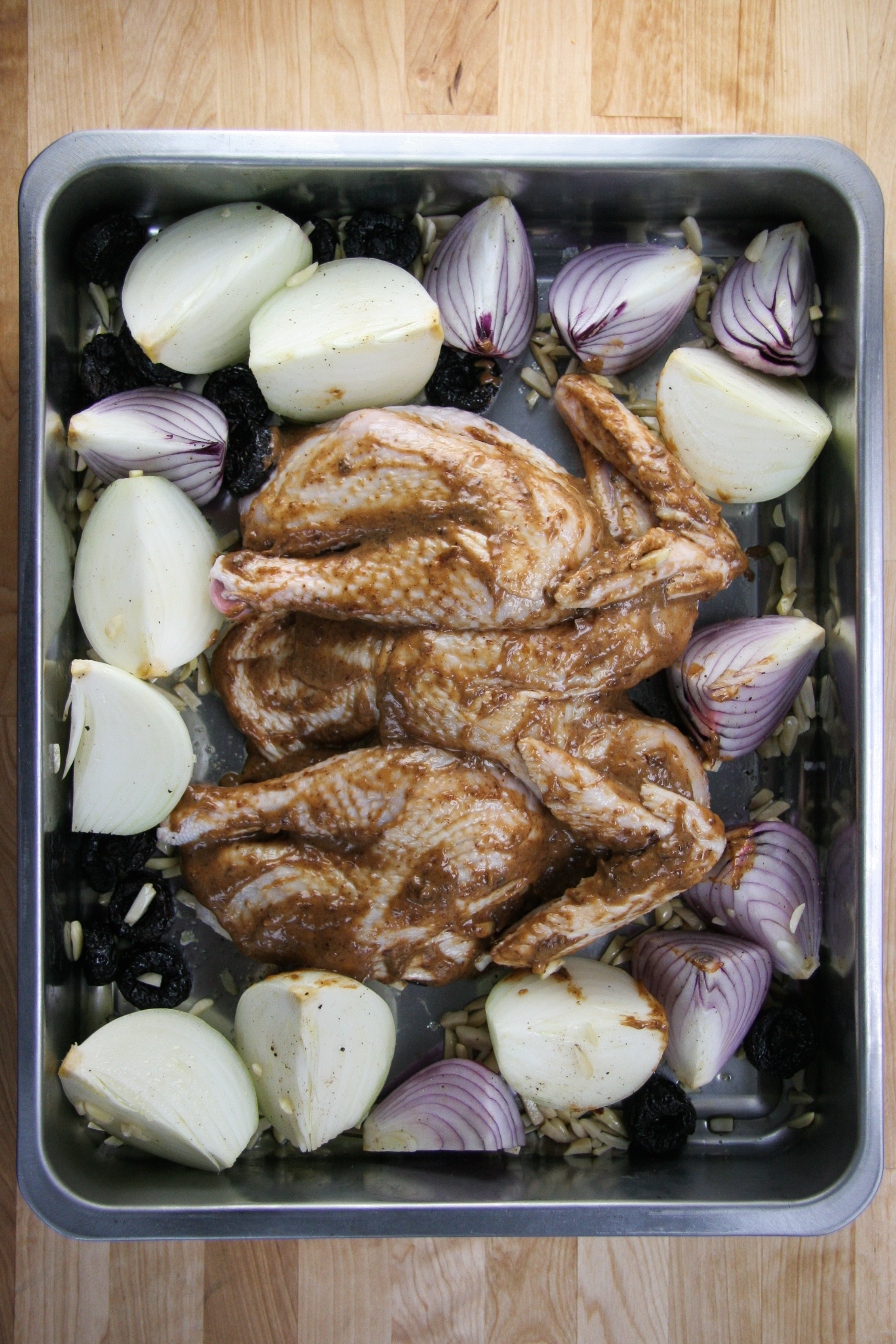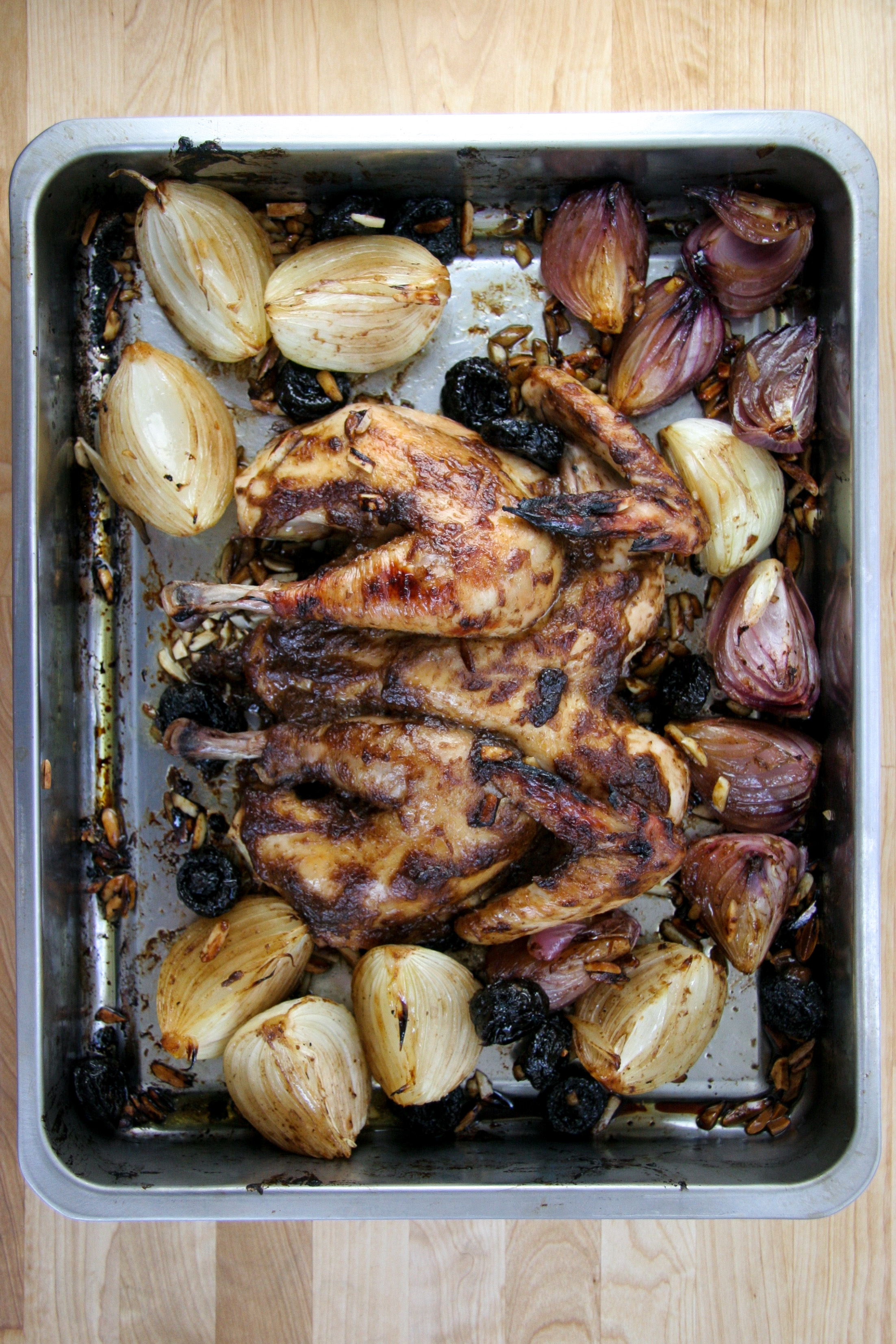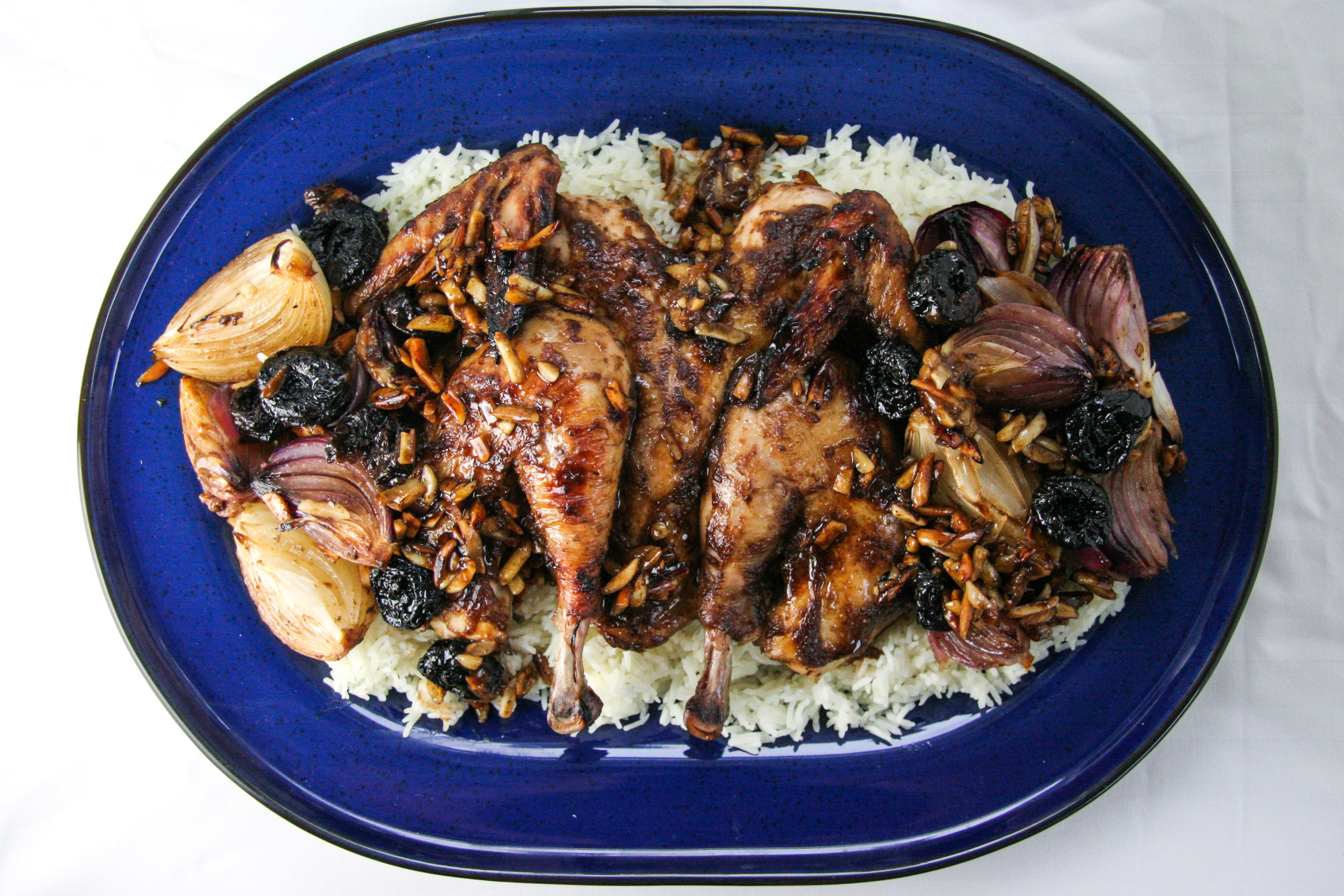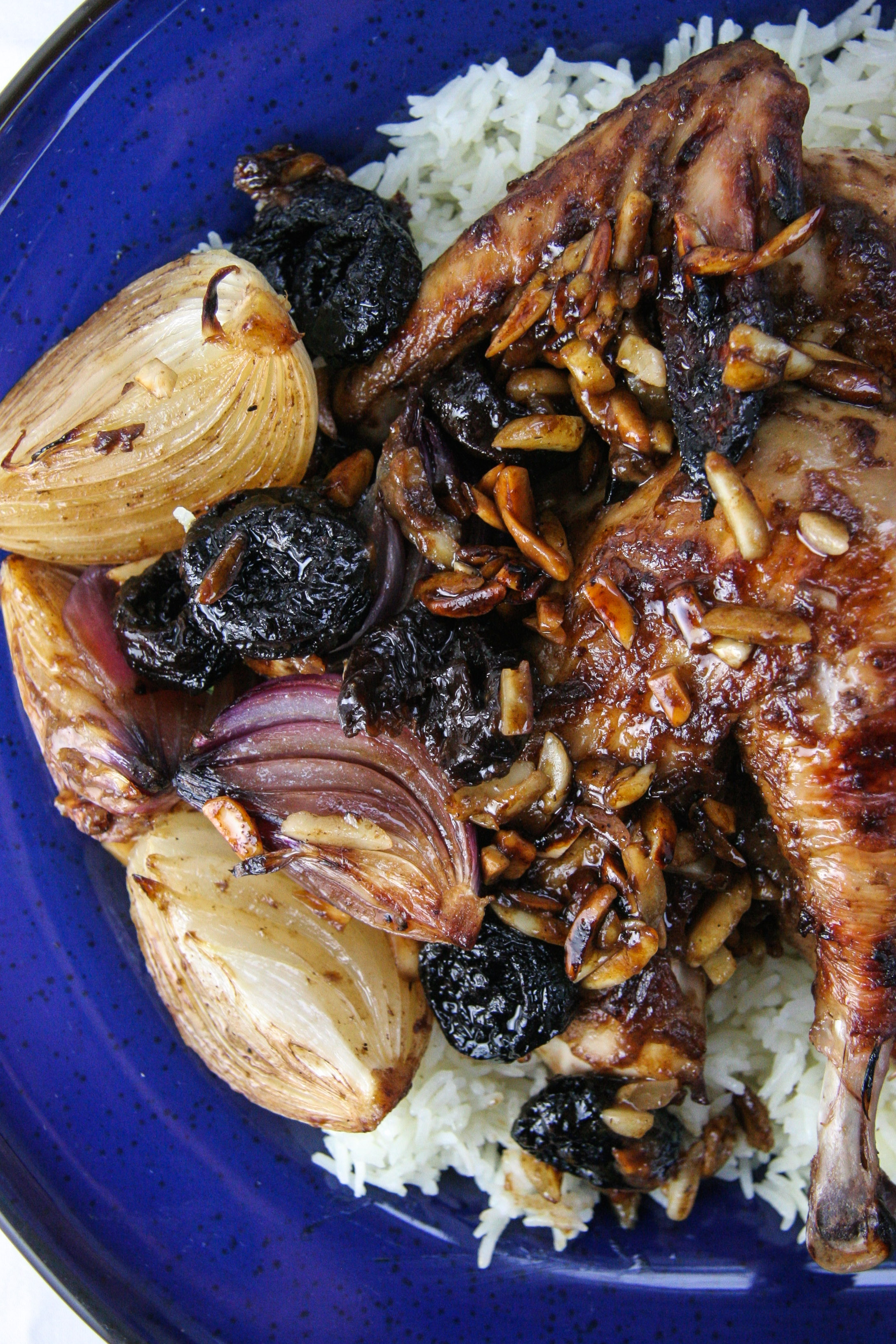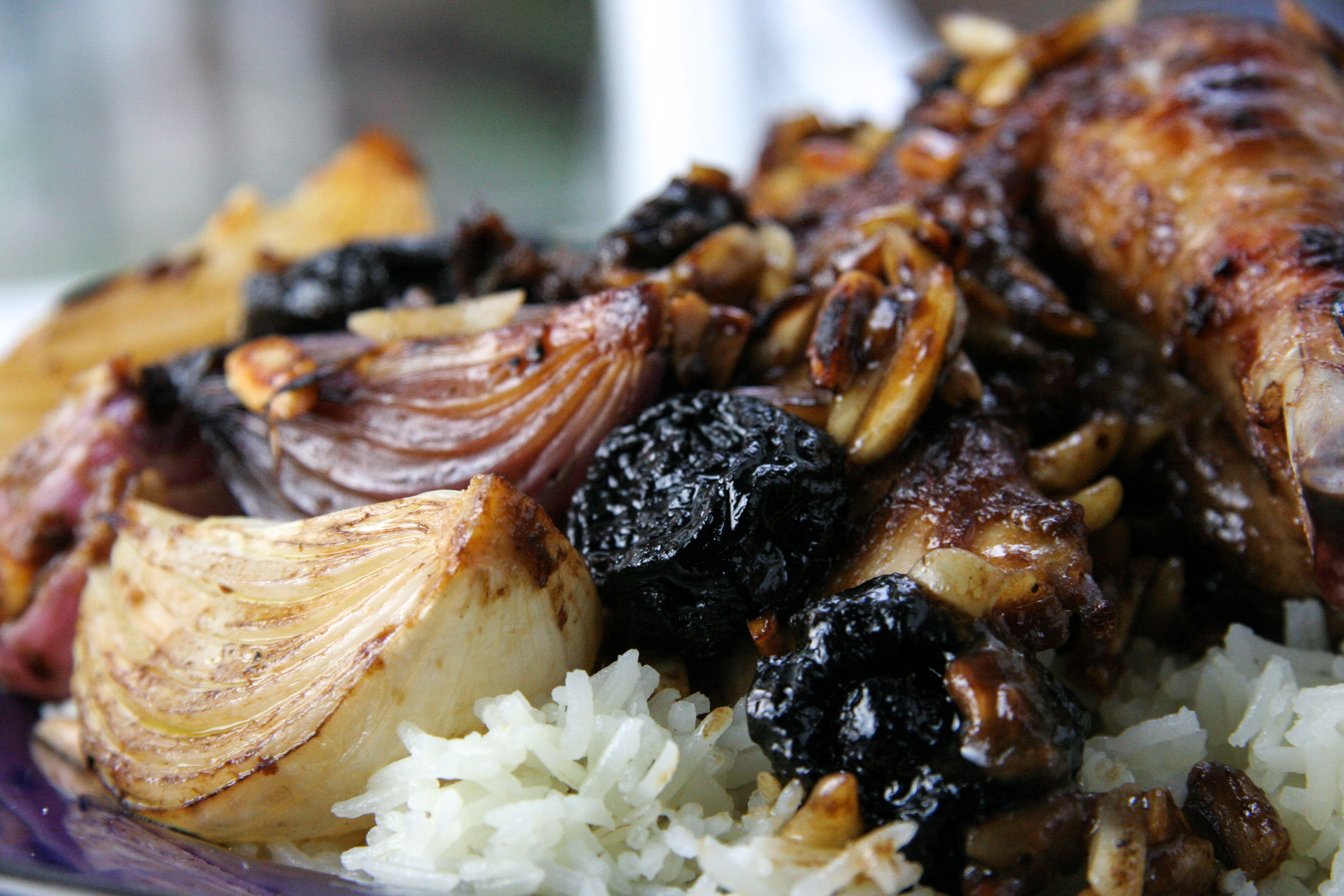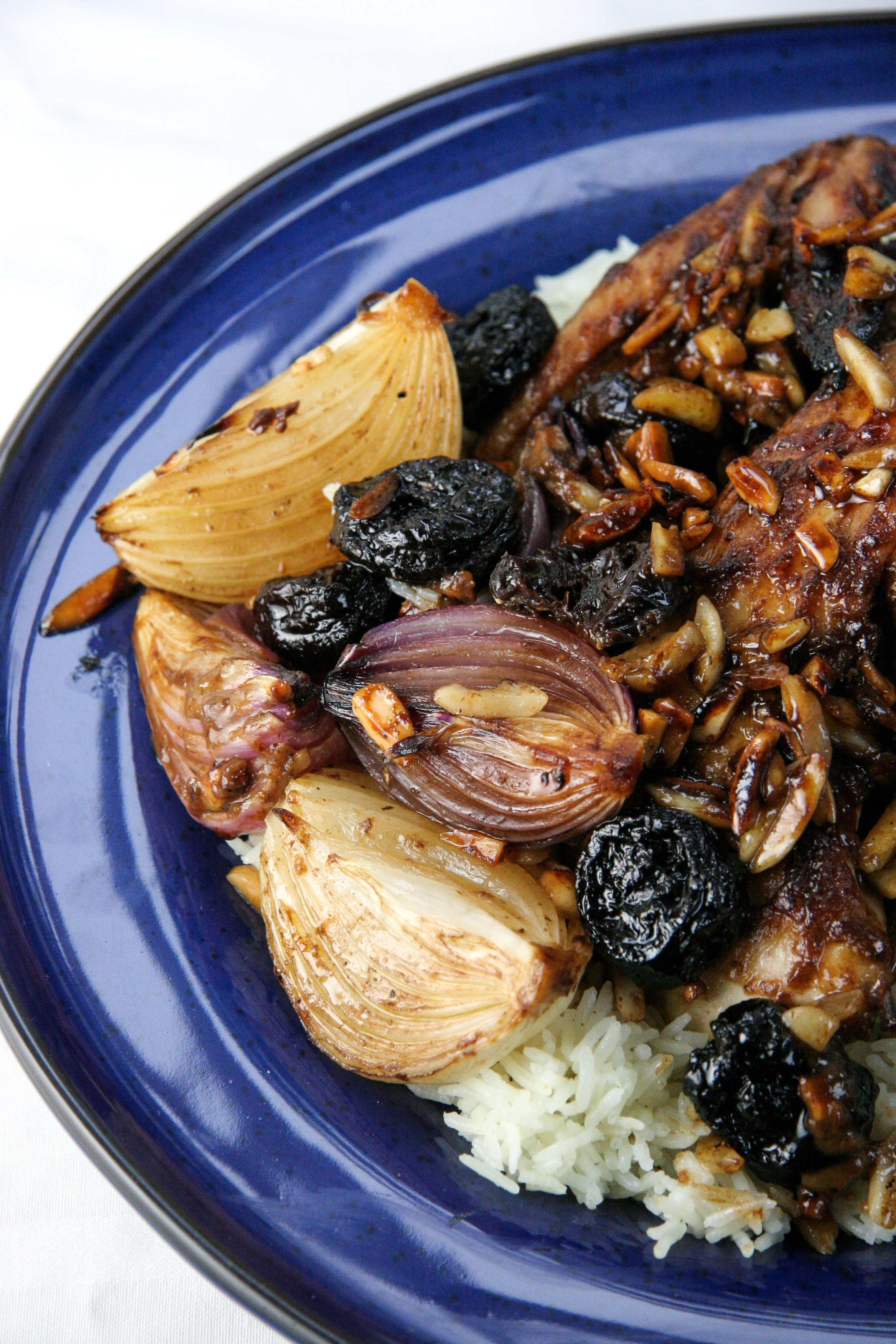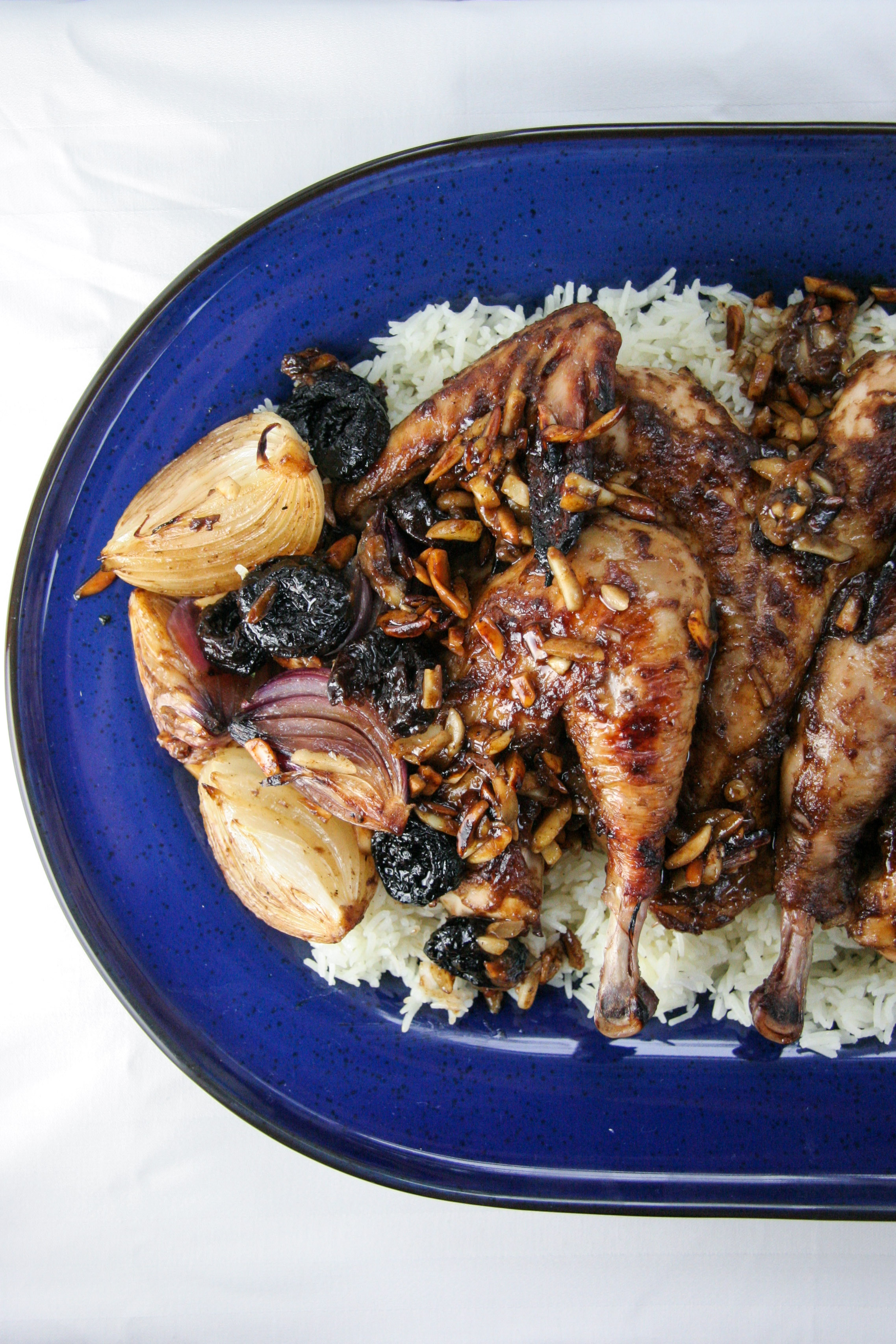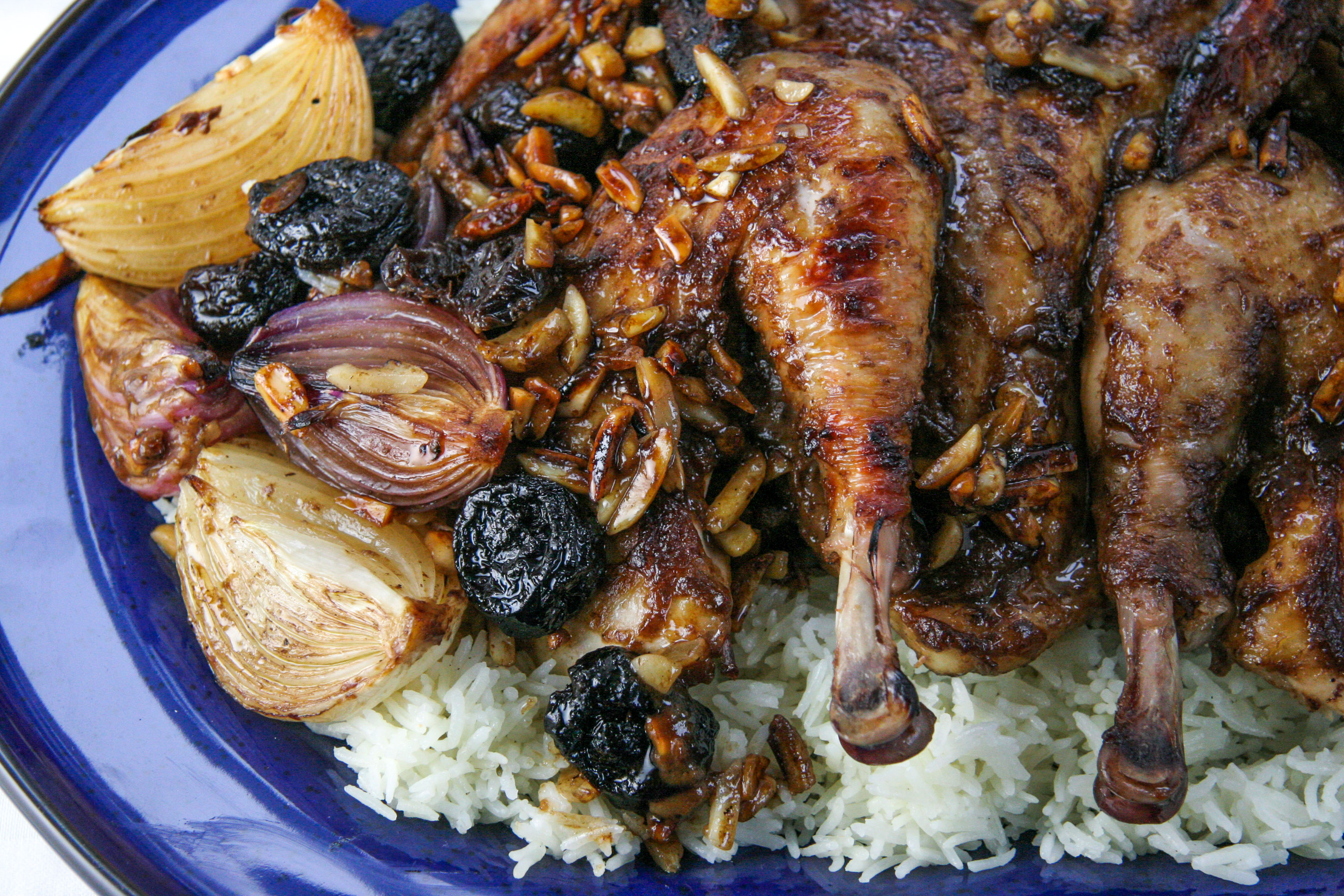 Prune & Almond Roast Chicken
over basmati rice
serves 4-6
For the prune paste:
1/4 cup prunes
1/2 cup water
1 garlic clove
2 Tb unsalted butter
1/2 Tb balsamic vinegar
1/2 tsp salt
1/4 tsp black pepper
 
For the roast chicken:
2-2 1/2 lb whole chicken, back bone removed and flattened (your butcher can do this for you)
2 red onions, quartered through root
2 yellow onions, quarted through root
1 cup prunes
1/3 cup slivered almonds
2 Tb grapeseed or neutral oil
1-2 Tb balsamic vinegar
salt & fresh black pepper
 
2-3 cups cooked white basmati rice

For the prune paste:
1. Place the prunes and water in a small pot and bring to a boil. Turn the heat off and let steep for 10 minutes.
2. In a blender, add the steeped prunes and water, garlic, butter, vinegar, salt, and pepper. Blend until smooth. Set aside.
For the roast chicken:
1. Pre-heat oven to 400˚F.
2. Place the onions, prunes, and almonds in a large roasting pan. Drizzle lightly with oil, balsamic vinegar, salt, and pepper. Toss around to coat. Make sure the onions are cut side down in the pan. (unlike my photos)
3. Pat the chicken dry.
4. Place the chicken in the roasting pan making sure there aren't any onions or prunes underneath. Slather the chicken generously with the prune paste making sure to get into all the leg and wing crevasses. Slather the inside of the chicken as well. Make sure the chicken is sitting as flat as possible. Slather the onions with extra paste if desired.
5. Cover the roasting pan with foil and roast for 45 minutes rotating the pan half way through.
6. Uncover the pan, flip onions, and continue roasting for 20 minutes. The chicken temperature should register at 165˚.
7. For extra crispy skin, turn the broiler to high, keep a close eye on the chicken. Broil for 5 minutes until desired char level is achieved.
8. Drizzle a bit of oil over the chicken and onions after removed from oven to give them a nice glisten. (optional)
9. Serve over the basmati rice. Enjoy!